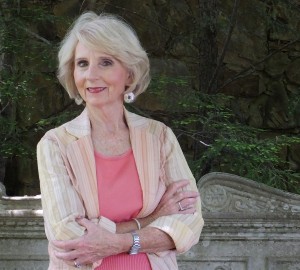 Linda Spalla has been called a "steel magnolia in the flesh." [1]  She achieved great success in a 25-year corporate management career for the New York Times Company.  Working her way up the ladder at WHNT-TV in Huntsville, Alabama, hers was a Cinderella story.  Divorced, jobless, and homeless in 1975, she began her journey as a secretary and ended as the President and General Manager of the CBS affiliate owned by the New York Times Company.  She led the television station from third to first place as General Manager.
Linda was one of the first females in top corporate television management in the deep South, one of the early few for CBS and the first for the New York Times Broadcast Group.   During this time, she was a wife, mother, daughter and community enthusiast who never lost her femininity or her Southern roots.
She currently resides in Huntsville, Alabama where she enjoys golf, reading, being a grandmother, extended travel to Paris and doing volunteer work in her community.
Her first book entitled Leading Ladies published in 2003 offers practical leadership tips for women, encouraging them to embrace their femininity as a leadership asset. In Catch Your Breath, Linda has written a raw, honest series of meditations for caregivers based on her experiences in caring for her own mother.  These will evoke both laughter and tears as they offer insight and courage to those caught in the caregiving web.
In Bernie's Paris…Travel Stories with Love, Linda describes with tender and often humorous clarity her eleven years visiting Paris with her best friend and lover, Bernard Verdier, a native Frenchman.  From Southern belle to world traveler, she will delight you with her Parisian escapades, her love affair with "Bernie" and hopefully inspire you to fall in love with Paris as she has.  The book is due out in 2016.