Bonjour,
Our Saturday was the best weather day we've had in Paris since the day we arrived… right at 70 degrees, sunny, slight breeze, wispy clouds. The whole world came out to celebrate and enjoy the ambiance of fall at its best. Cold and rain are expected here today, and we lost an hour last night as we fell back from daylight savings time…ugh. Dark now at 6 and then eventually by 5, not my favorite. Oh well, other things like Christmas lights (!) will fill in the dreariness. Speaking of that, we saw our second peek at Christmas decorations today on rue St. Honorée.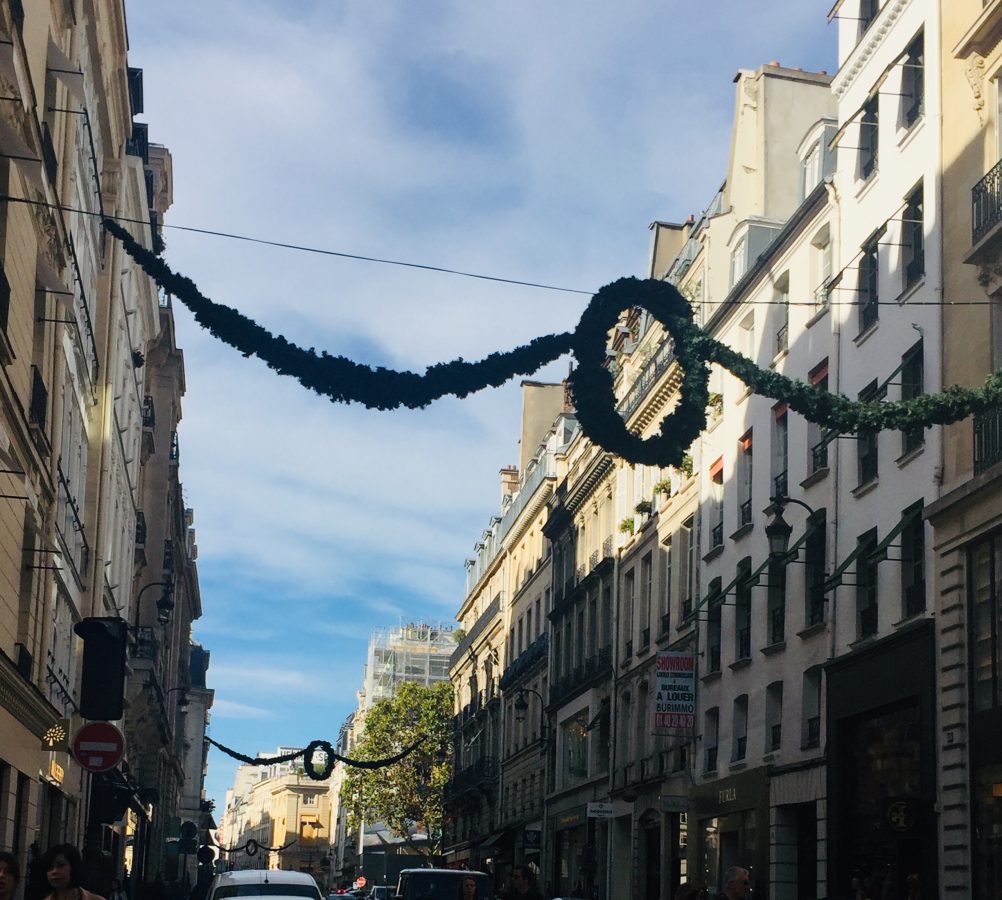 It was imperative that we get outside so we started with lunch at the Pouchkine Café around La Place de la Madeleine. It's a lovely Russian tearoom and patisserie with some exotic dishes and presentations but also very pricey. The interior is ornate, and we thought surely that it had once been a classic hotel or residence. Our visions of grandeur were thwarted when our waitress told us it used to be an Orange store, phone provider. We realized that we had spent hours in that very store arguing about how to make phones work!! So funny. The portions here are quite scanty for what you pay, and wine was 14 euros a glass! So, we will save this one for something special.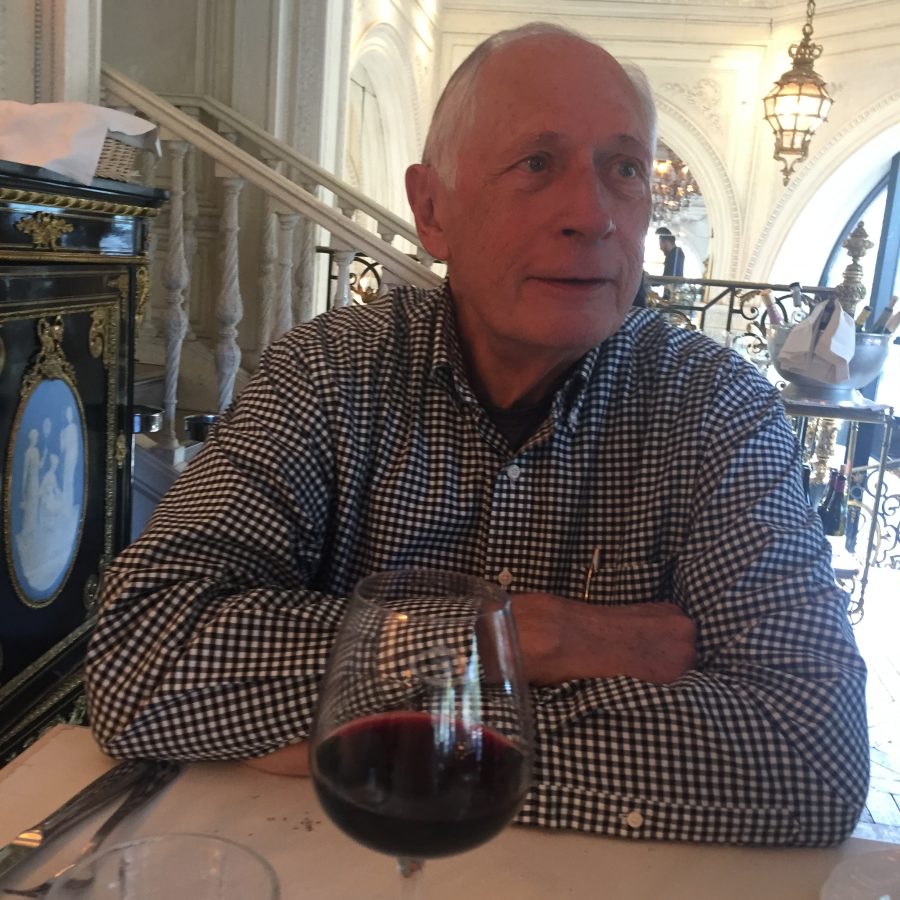 Given our proximity, I suggested we walk the Tuleries gardens and just soak up the sun. As always, there're fun images to catch the eye.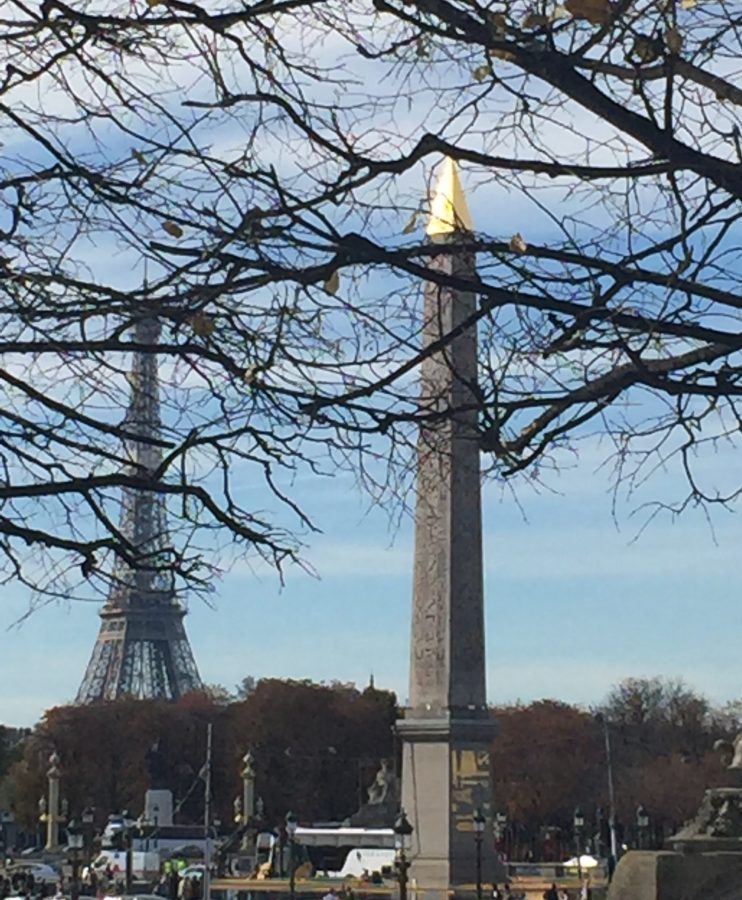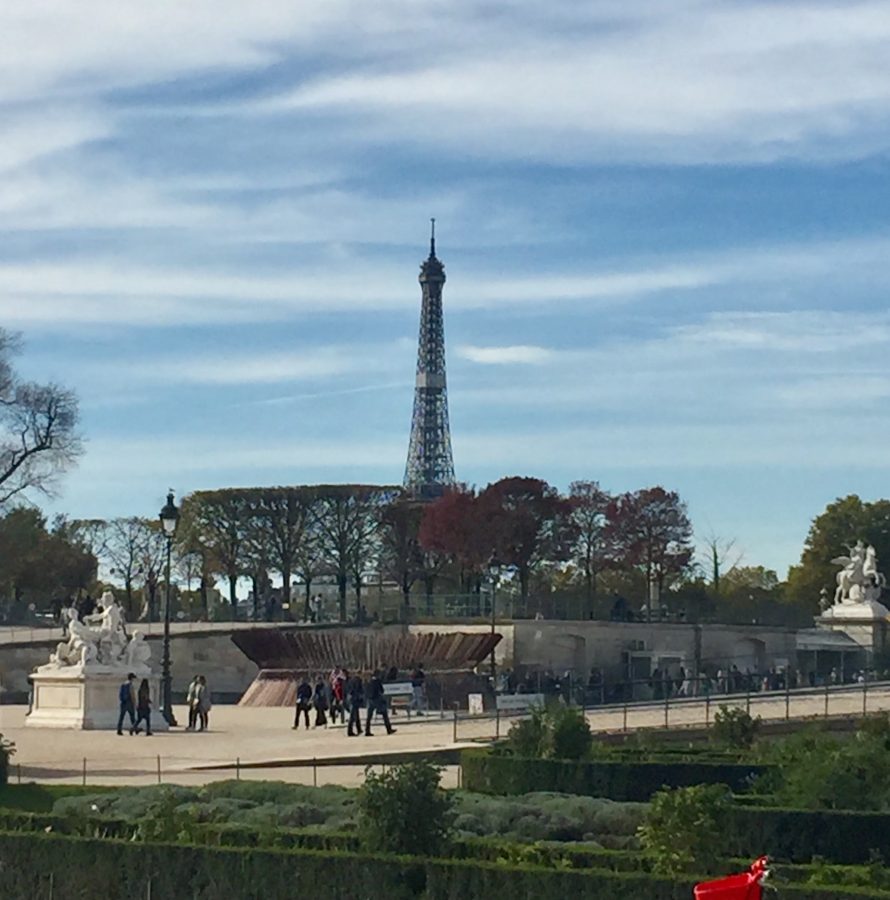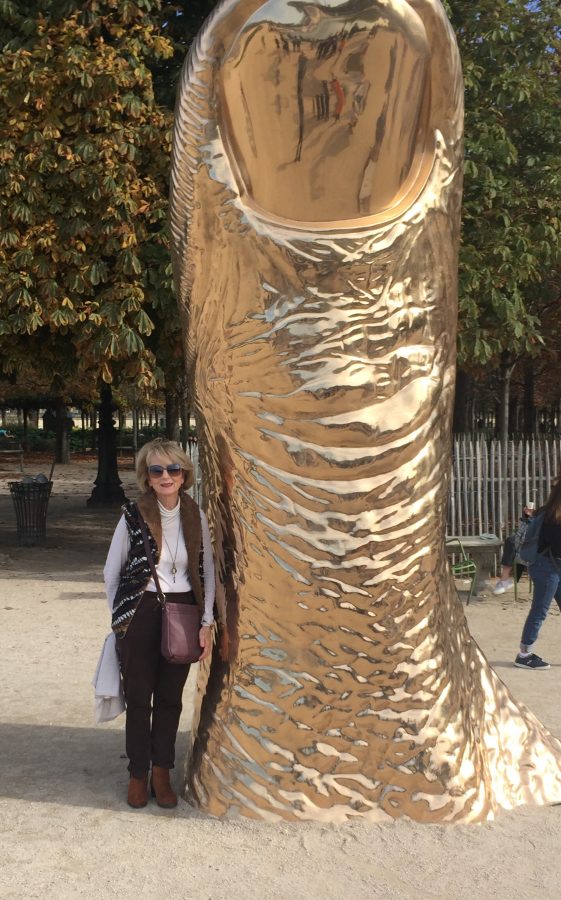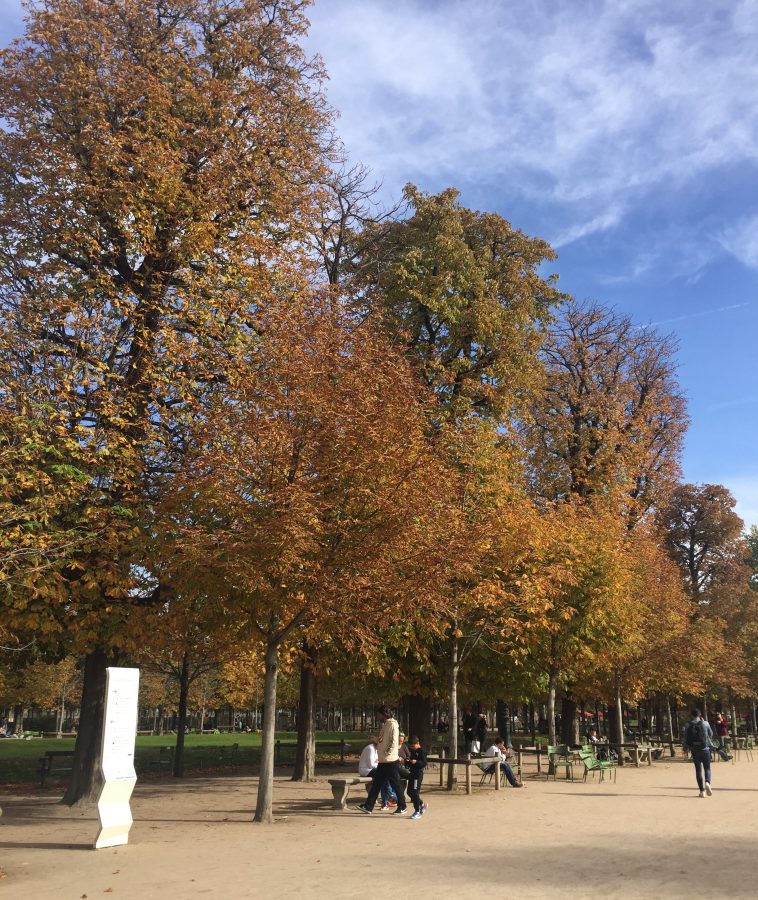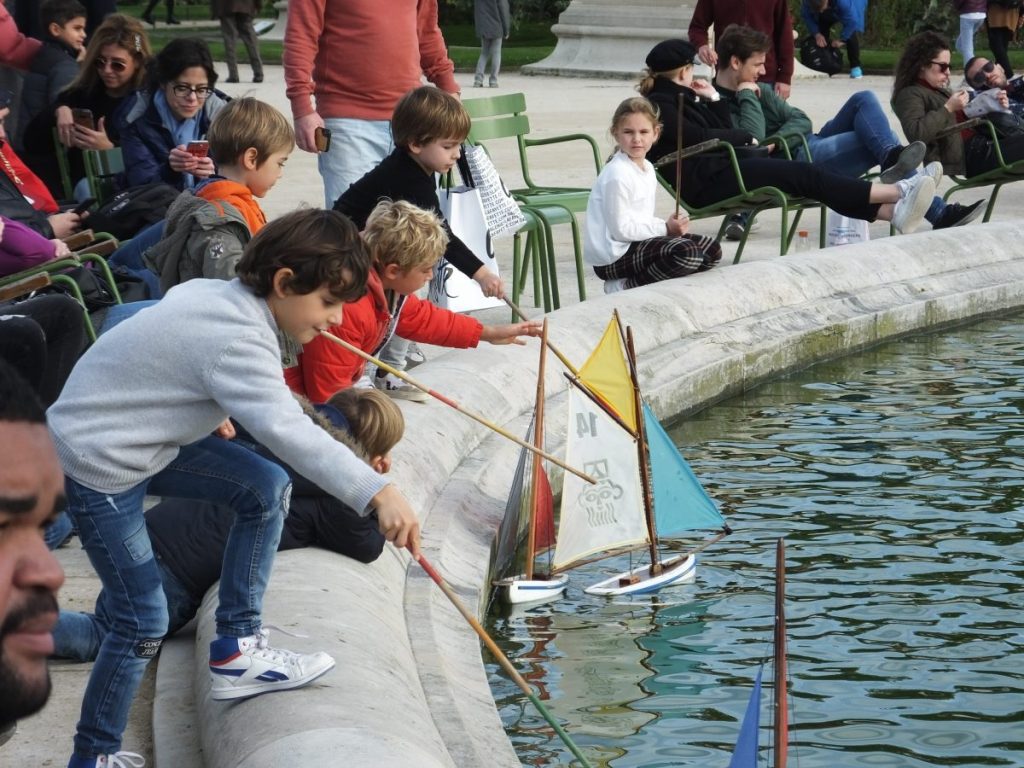 We thoroughly enjoyed our stroll and after a brief rest-stop at home decided it was much too beautiful to sit inside the apartment. I suggested a stroll in our area around the Rue des Rosiers, which was also teeming with people enjoying themselves. We stopped for refreshment and just happened to sit by two young gals from London who were passing the time and "exercising their brains" by trying to list all 50 states in the USA! Fortuitous for them to have us right beside them. We had a delightful time coming up with all 50, leaving Iowa as the last to pop into our minds. Sorry no photo of them but truly one of the neatest things about Paris. There's a subtle reason those café chairs and tables are so darn close together!!
And finally a couple of images on the way home.
This evening it will be cold, and we are hosting Sharon Tyson's brother, Jim Bullock and his partner, Ralph, for a walk-around the area and then dinner. So sorry about the weather, BUT they are facing much worse in California, forest fires very near their home. More about our time together in tomorrow's post.
Happy weekend,
L & B