Christmas is repetition, tradition, excitement, decorating, wrapping, shopping, stressing, memories, celebration, a religious landmark, and an accentuation of everything we've ever cared about.  Because it's almost here and because it is such a part of our American way of life, I want to share some intimate thoughts on what Christmas is in my heart.
Christmas is bringing out the Christmas relics and toys from the 50's.  They've been stepped on, thrown, played with, slobbered on and somehow still in tact.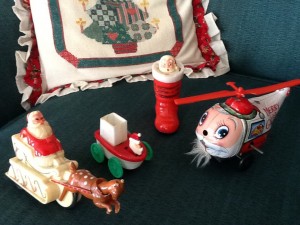 Christmas is squeezing ten of us into 2000 square feet and loving it.
Christmas is the same lunch menu we've had for the last twenty-five years.
Christmas is MaMa's cornbread dressing and my sister's sweet potatoe casserole.
Christmas is a five-generation pecan pie which is THE best you will ever eat.
Christmas is my full array of Christmas cookies which take hours and hours to bake.
Christmas is hearing a grandchild complain because something has changed or some decoration is missing or some special cookie was not baked.
Christmas is the fight over who gets to use the big walk-in tub in my condo.
Christmas is gathering round my piano of fifty-eight years (still in good tune) and singing Christmas songs as I play.  The all-time favorite is  Winter Wonderland.
Christmas is finding the handmade ornaments on the tree.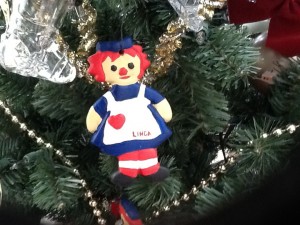 Christmas is displaying the booklets each of my children made in the first and second grade.  Precious cargo.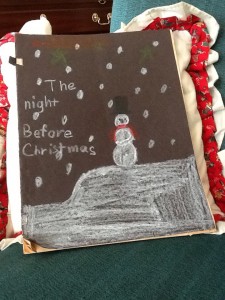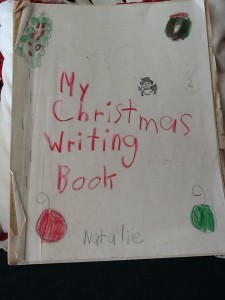 Christmas is a little bit of regret for me, short-lived, remembering back to all the lives I've lived and mistakes I've made.
Christmas is a baby in the house!
Christmas is fighting over who gets to park in the garage.
Christmas is a little bit of chaos on Christmas morning.
Christmas is saving all the bows!
Christmas is the funny stocking tradition.  You never know what you may find!!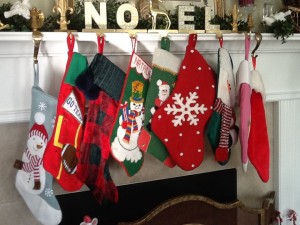 Christmas is ending the holiday feast with seasonal crackers, a British tradition which has us donning funny hats and reading corny riddles around the table.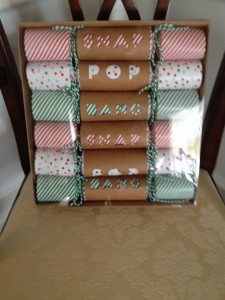 Christmas is knowing that despite the hiccoughs and mistakes of my journey I have two fine adult kids who married well and produced my four beautiful grandchildren.
Christmas is when my Andrew (the oldest)  hugs me around the waist and says, "I love you, NiNi."
Christmas is God incarnate in our love for each other.
Thank God for Christmas, lest we forget everything that is important.
Merry Christmas!