Bonjour!
It's a very early day here for me in Paris trying to get body clocks, eating habits, and body systems reset. Always a challenge and more so with each year. Now, I didn't say that we're getting old, but that's what we're all thinking…Ha! It's a lot for anyone at any age, but more so now than ever. Bernie survives it all better than I.  He is amazing. I need 48 hours and hopefully back to being the Everyready Bunny.
We had a lovely travel day yesterday with no issues whatsoever, good weather, great food and on-time arrivals throughout the day.  So from that standpoint, we have no complaints. La Compagnie, our boutique French airline, is now flying into Orly which we much prefer over Charles de Gaulle. The cab ride is about 15 minutes and only 35 euros verses almost an hour and 55 euros! The price and quality are unbeatable.
Paris appears to be the same despite fake, exaggerated news of horrible deterioration in the city from immigrants. The weather is quite nice, and the reports of flooding have not impacted our area. We had an immediate sadness, though upon turning onto rue St. Paul, to find one of our favorite shops shuttered, the wonderful Thanksgiving store which sold American food products, most especially my JIF p-nut butter! Oh dear, as it's a favorite staple for my attempt at a gluten-free diet. I wrote about this little shop in "Bernie's Paris."
We encountered many of our friends and neighbors and even our new friends from Australia last evening, Linda and Mark.  They are only here a few more days and have been touring around Europe for several months. We had dinner with Chantel, our neighbor of over ten years now, and reconnected with many of Bernie's drinkin' buddies. So all in all, a great welcome back. The proprietor, Julie and her chef husband down below us at Le Bouquet St. Paul, are the same as last year, and we enjoy them and the café  very much.
Our beloved apartment on rue St. Paul is also showing its age. And gives us pause to think that perhaps we need to find a new spot in the same area. We are paying more for less, it seems. We purchased our third coffee pot yesterday at our whirlwind grocery spree. We don't like espressos in the morning; rather hearty cups of American coffee. Though the apartment has a Nespresso machine, we like the real deal. Multiple other things don't work as well as they used to either, but we'll adapt. The location is the best!!!
Many of you have asked what photo emphasis we'll do this year, and I've given it a lot of thought. Probably nothing we select will ever top the café chair theme. What fun that was. The ease and availability of quick photos is paramount. I've thought about shoes, scarves, hats, desserts, even tattoos, all of which would be wonderful, but sometimes very hard to obtain without being gauche. And the French don't like gauche. So I have decided to focus on street scenes. There's never a dull moment walking Paris streets, and interesting material is readily at your fingertips.  For example, yesterday in just one trip to the ATM for our euros, I ran across these tantalizing scenes: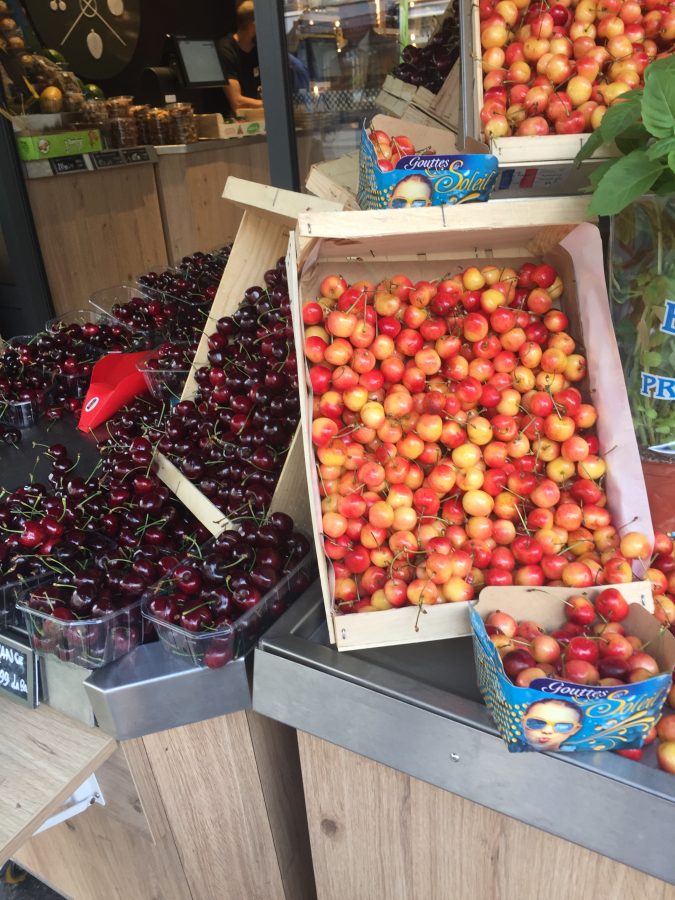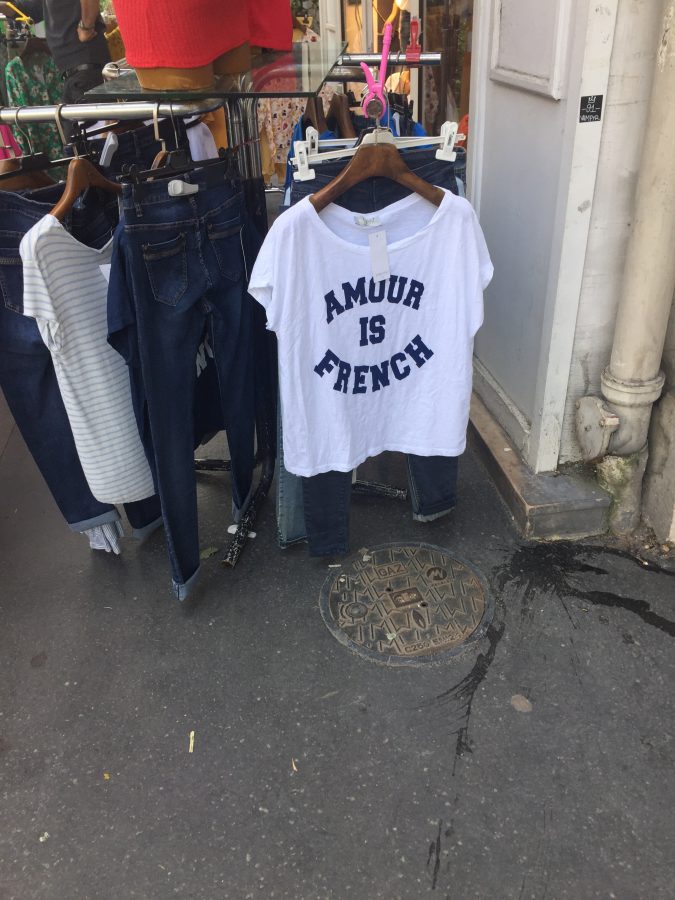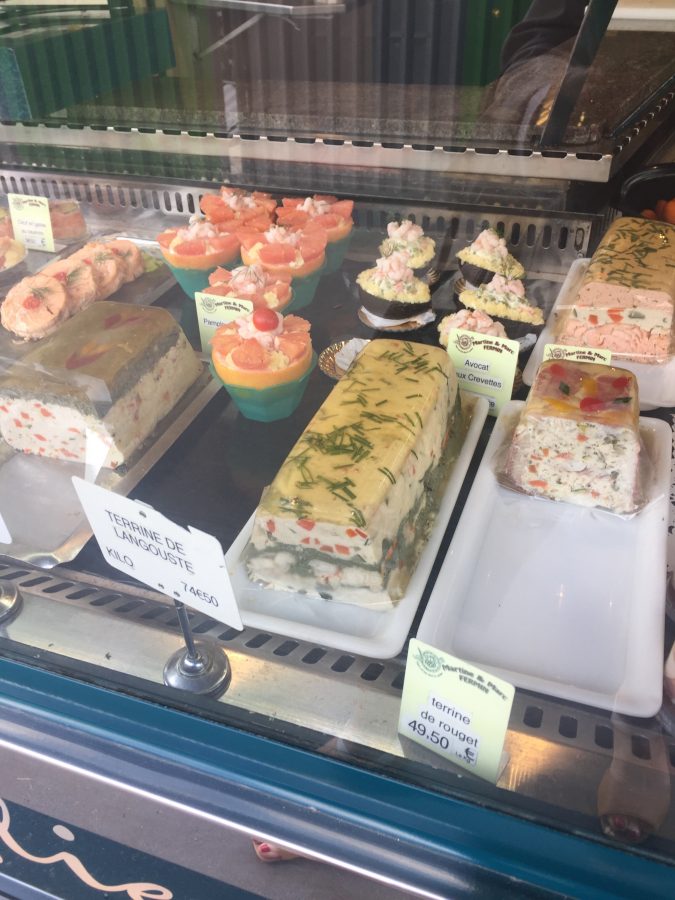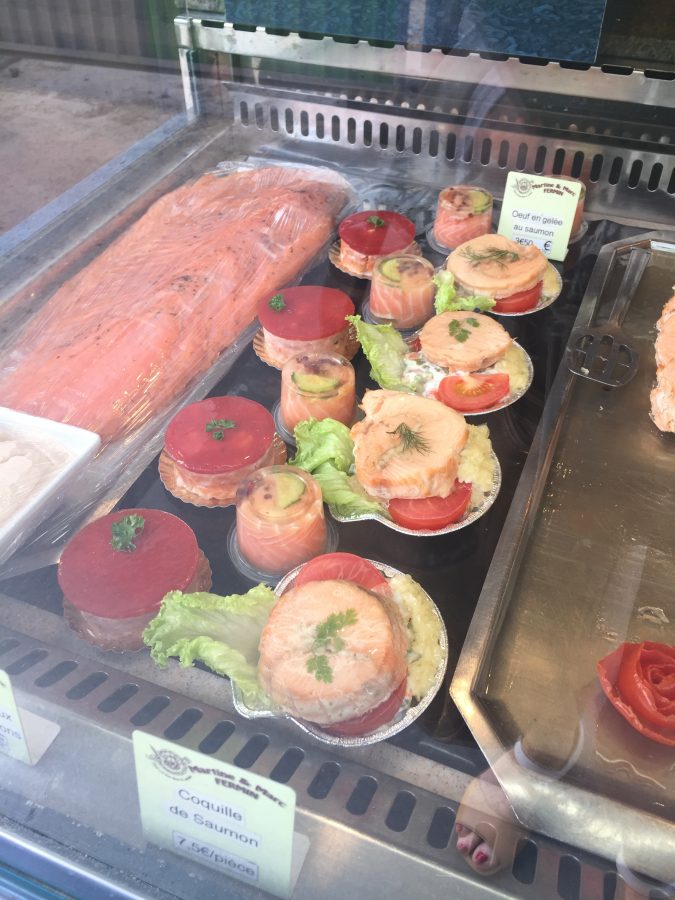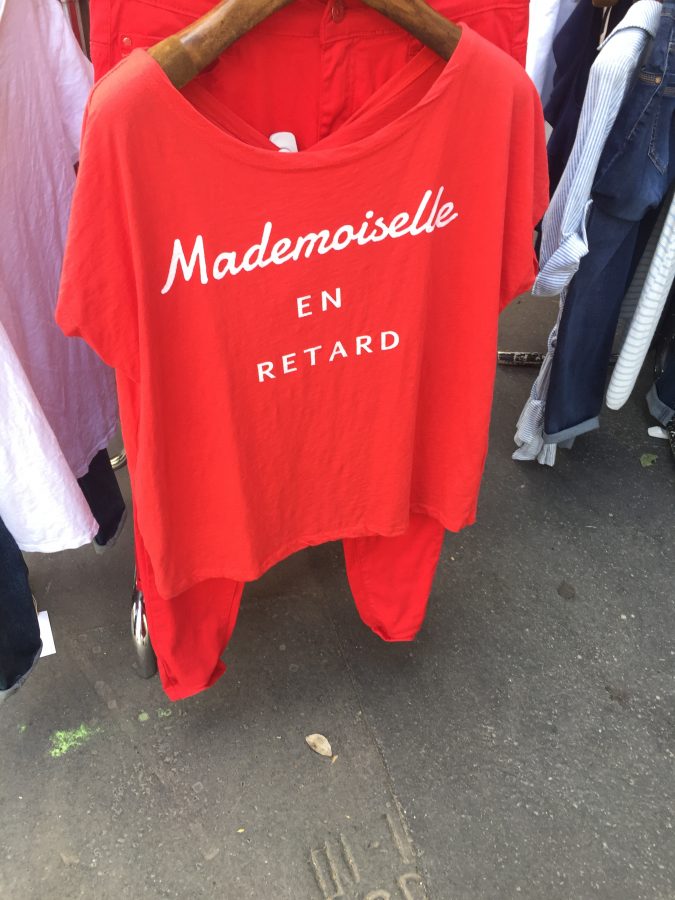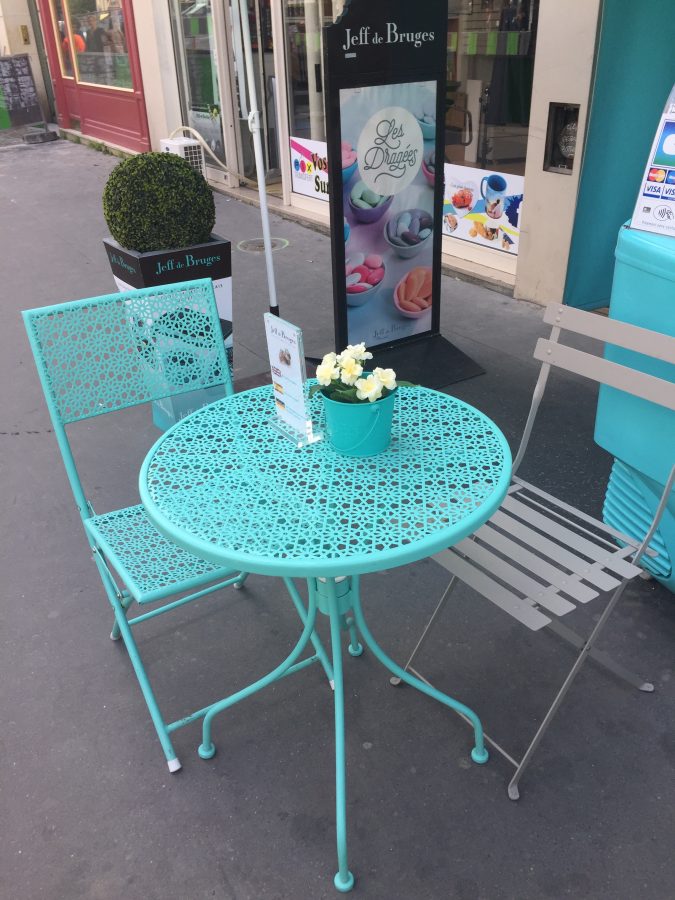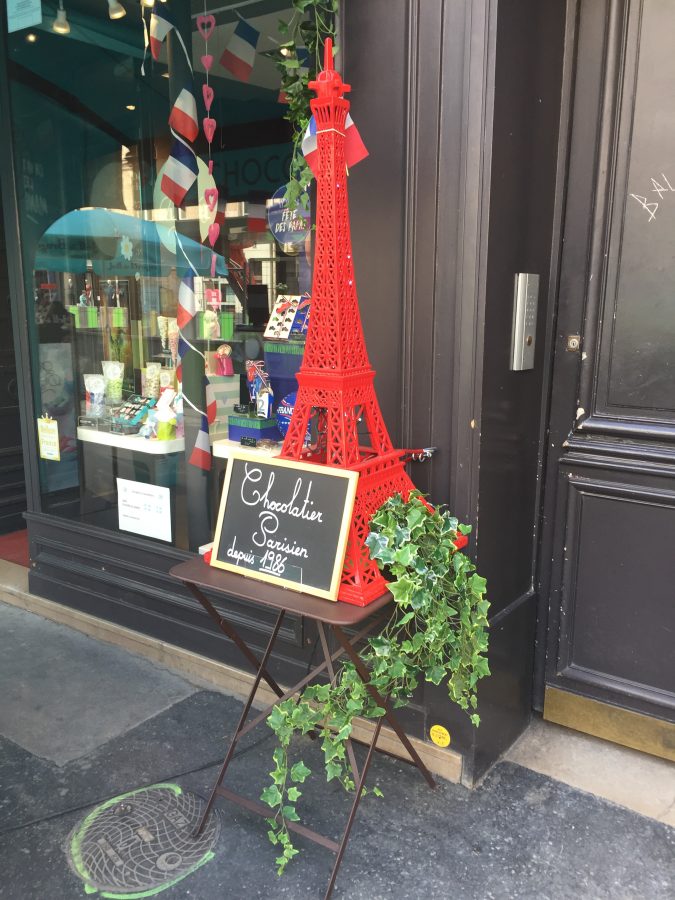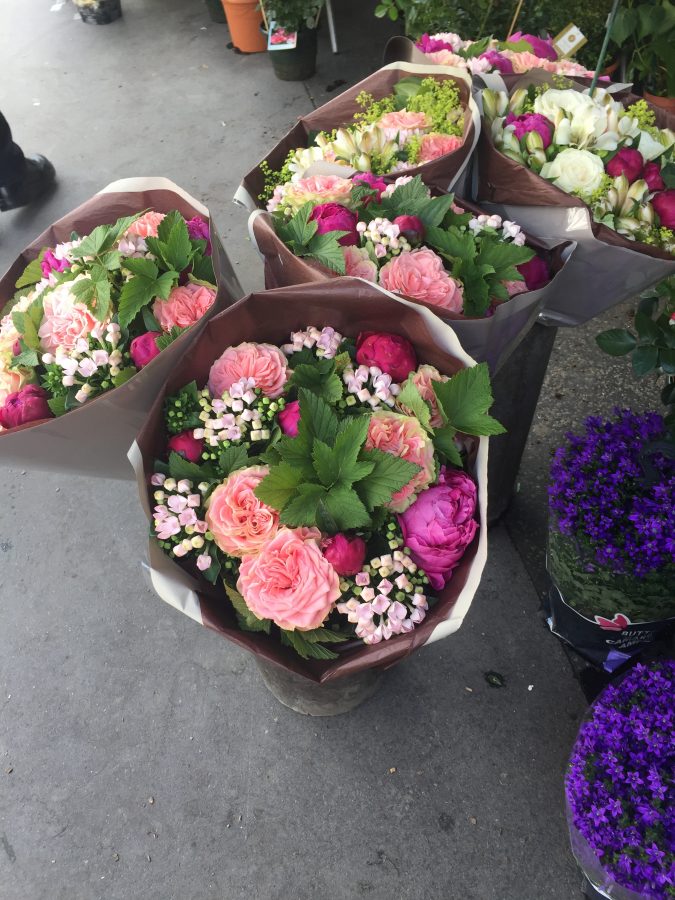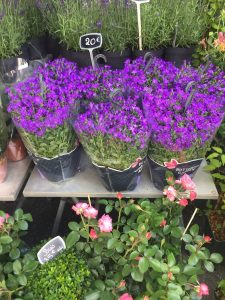 In anticipation of taking two sets of company to Normandy in July, Bernie was determined to get our train tickets after many attempts on-line. He withstood a 2-hour backlog but came away with a viable solution, not the exact time we wanted but certainly doable.
To you who have read the blog for years and years, thanks for your support. To our many new readers this year, we'll give you a heck of a Paris tour so welcome aboard.
À bientôt,
Linda & Bernie