Bonjour mes amis,
Well, we've had an interesting 24 hours. Perhaps, it is life's way of applying some reality to our fairytale visit this year! These are definitely first world problems given all the issues in the world right now. But, nonetheless, they are frustrating and stressful.
It began with an email from our airline, La Compagnie, telling us they had cancelled our flight out for this Saturday morning and had moved us to a Sunday flight at 3pm. Of course, you can play that all the way out in regard to our connections in New York. Poor Bernie has been hunched over his digital pad trying to figure it out. Bottom line is that we will leave a day early on Friday at 10:30 and think we have all the connections worked out!
Then we received an email from our landlady telling us (not asking us) to leave 50 euros on the table for the maid for cleaning. We have NEVER had to do that before. It's not the money but rather the insult to our long-term friendship, and the fact that we have been excellent tenants. The message is clear: we will not stay here again! We've been looking for another apartment within blocks of rue St. Paul which is not easy to find.
We also had booked reservations for the famous Light Show at Chateau Chantilly for this evening and were going with Richard Nahem by train. There's an 80% chance of rain tonight, and they will cancel the show. We had booked a hotel room at Auberge du Jeu de Paume, a 5-star delight. We discovered that the room is non-refundable so we're out a boat-load of money. Oh, well. Again the "price" we pay for all the good times. Bernie likes to say, "Do you want a little cheese with your whine?"
Yesterday was the great reveal for the wrapping of L'Arc de Triomphe, and the Champs-Elysées was jammed with people enjoying a gorgeous Saturday afternoon. I know that some don't appreciate this project as art but for those who do, here is the last set of photos. We did get multiple pieces of fabric which is made of metallic silver thread.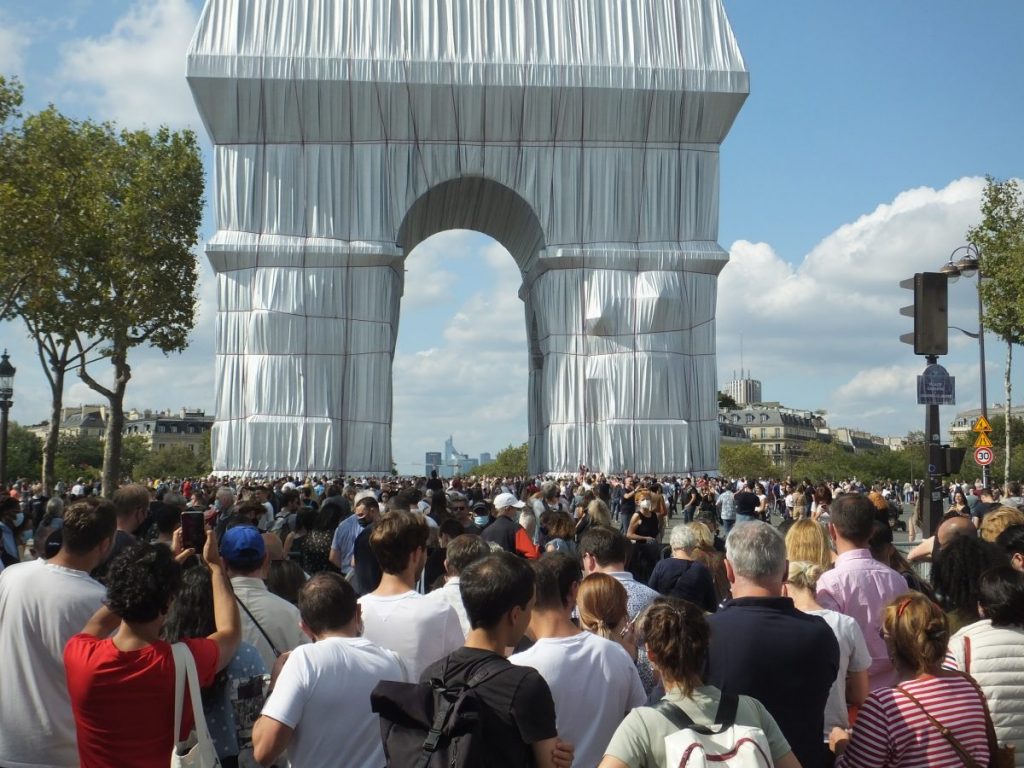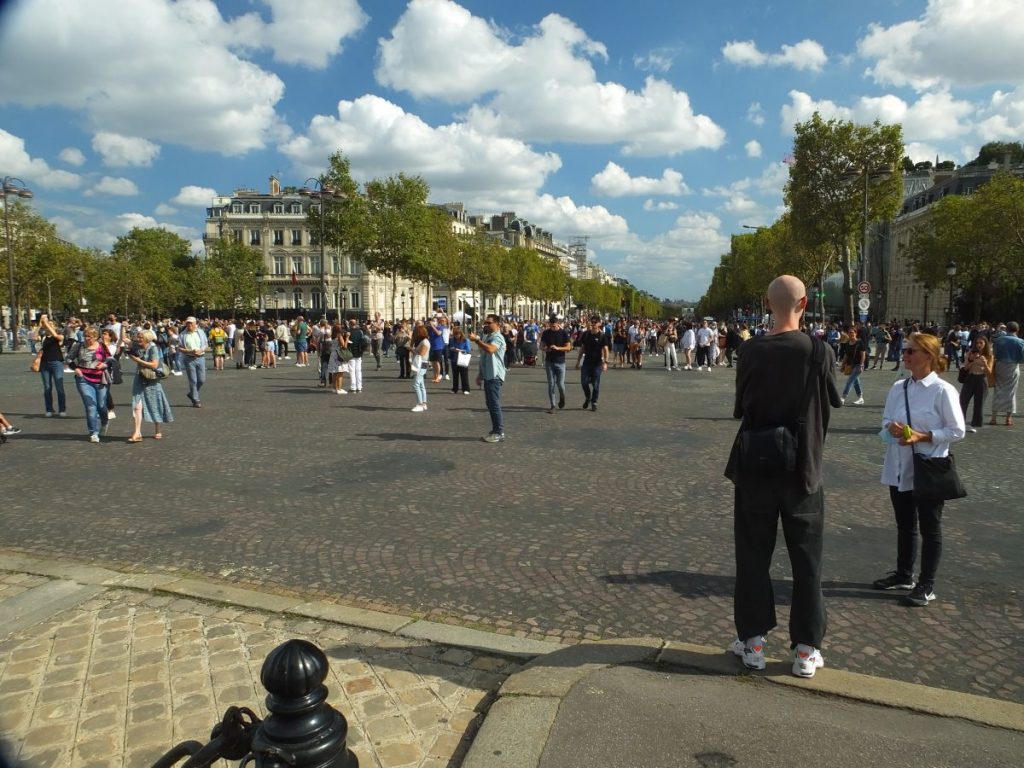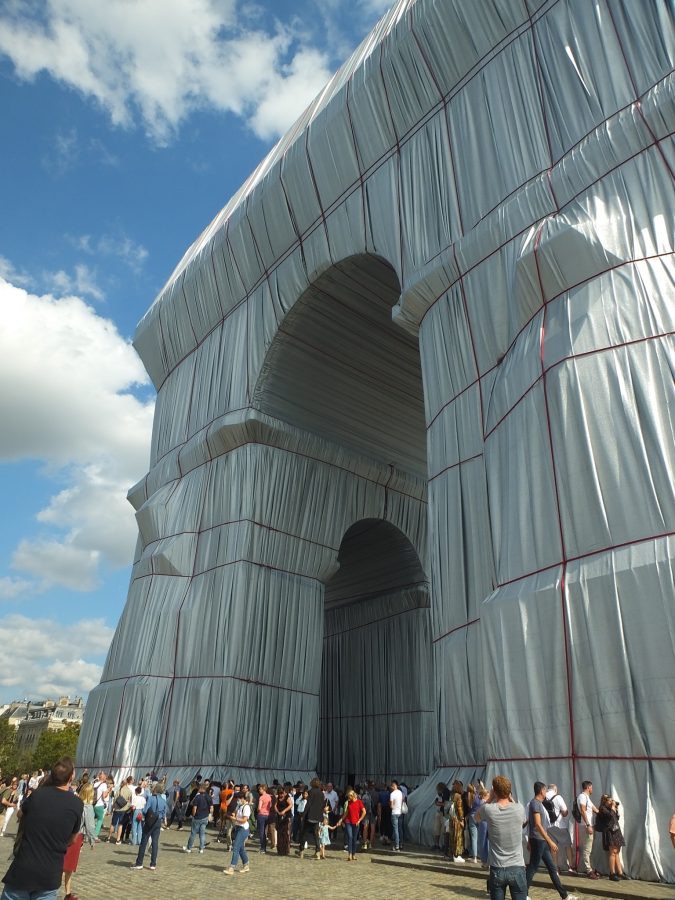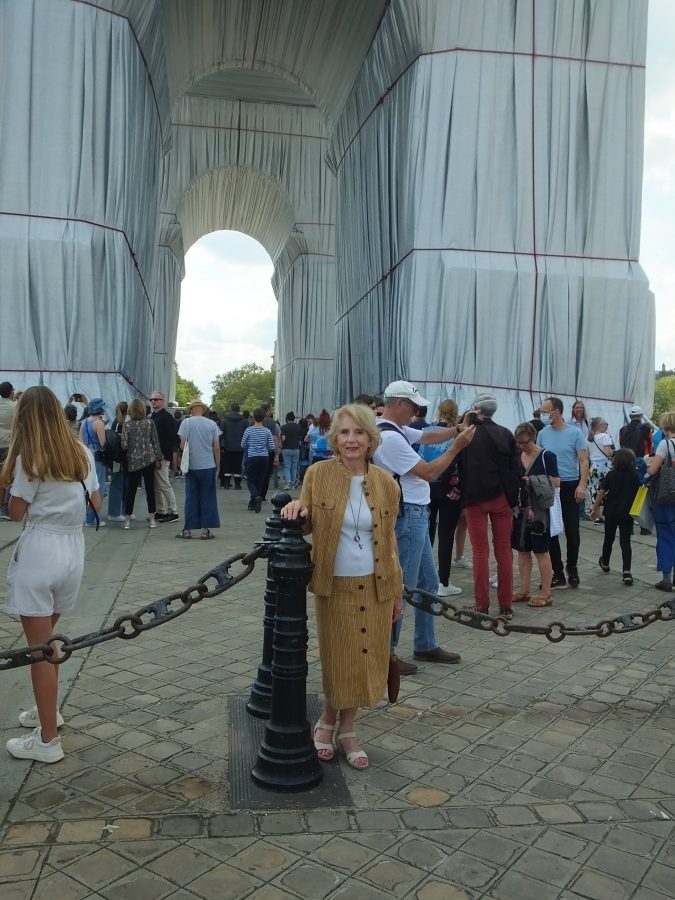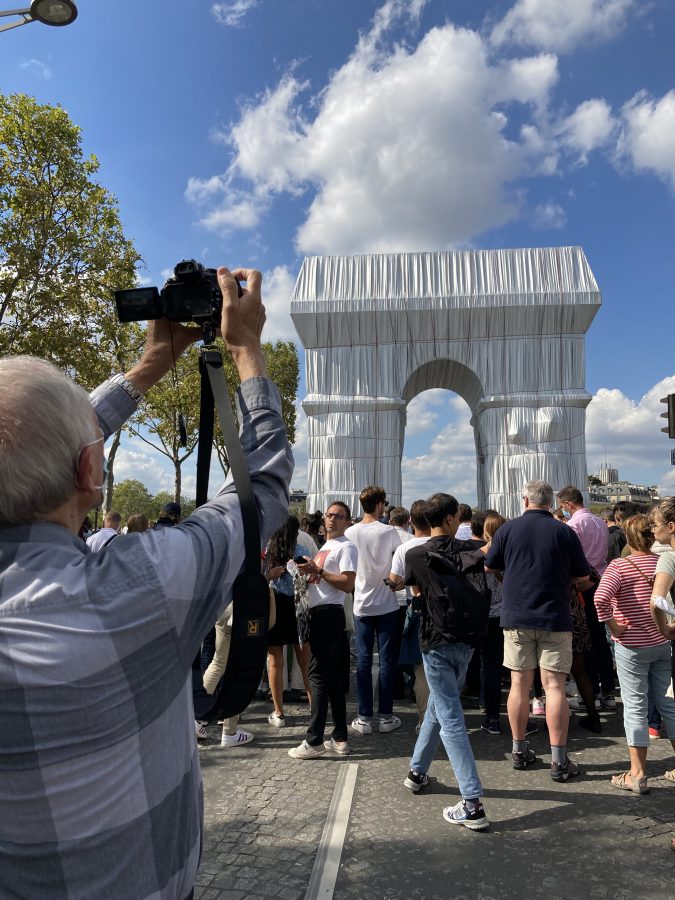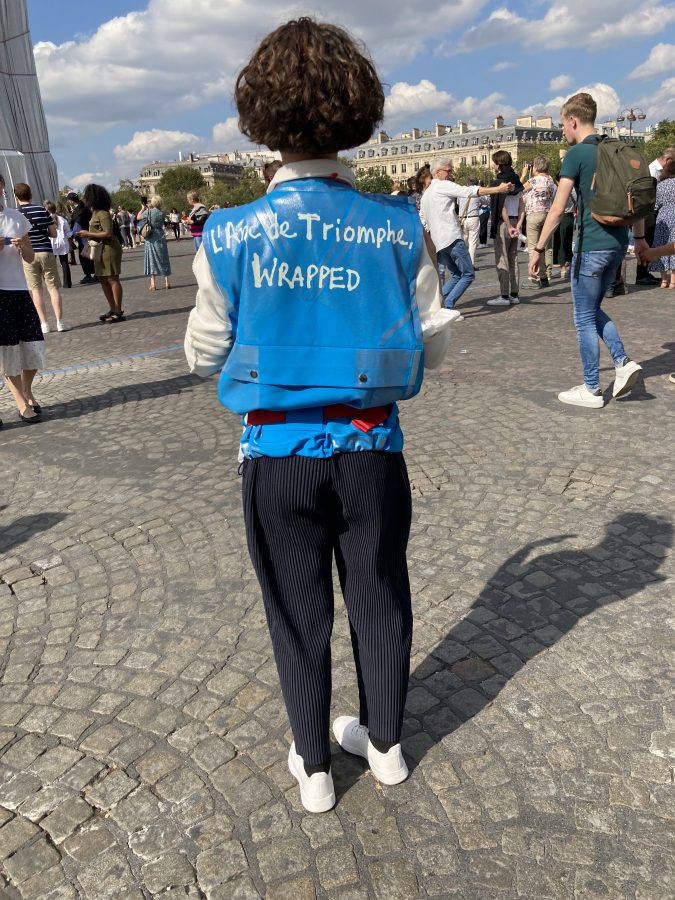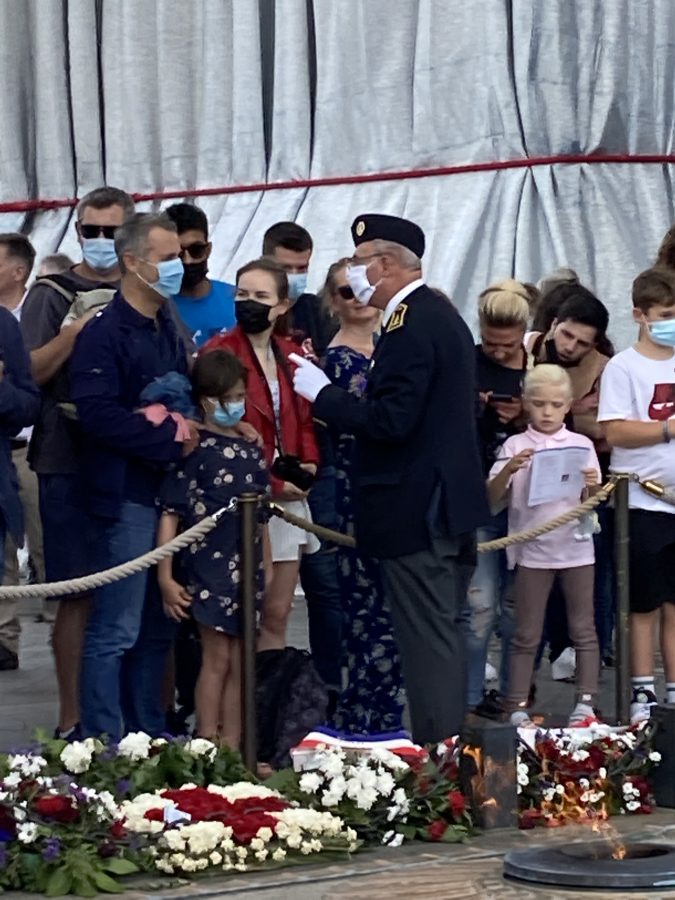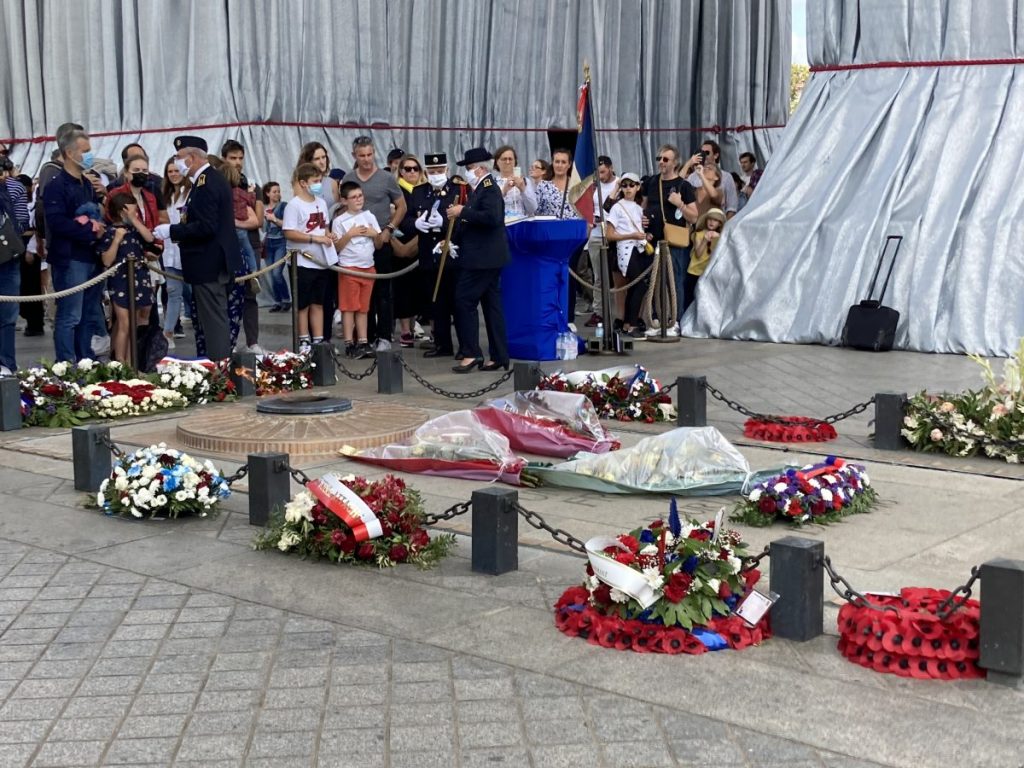 For giggles, I thought you might enjoy seeing where we do our laundry. Many of you have accompanied me to the old one. Though four long blocks away, this one is much nicer.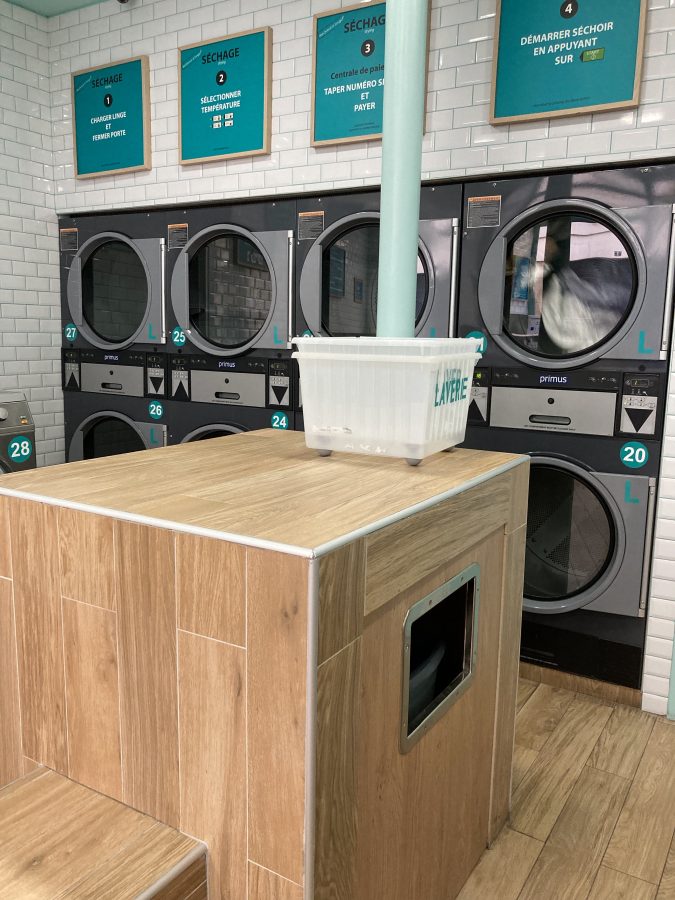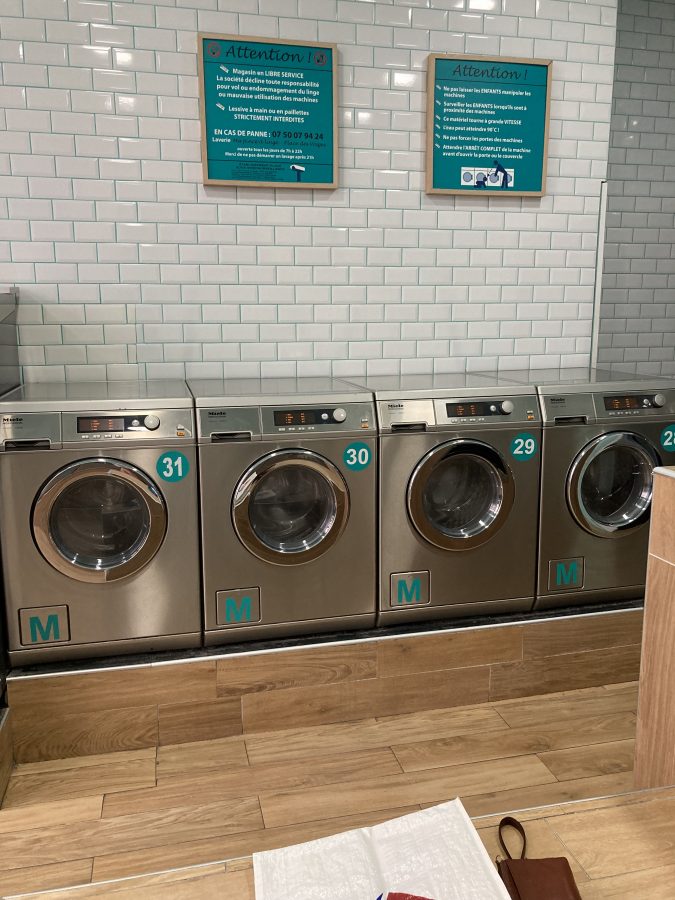 I will send out the blog tomorrow morning with instructions on how to vote for your favorite theme photos. It will make us happy to see you participate, and you have several days to vote. Thursday morning, I'll share the results.  On Friday morning before we leave, I'll send my final farewell post.
Bon Weekend,
L & B