Bonjour mes amis,
The problem with family visits is always how short they are!! Our last day with Pierre and Laurie was filled with blue skies and sun which we absolutely deserved after Wednesday's trudge through the rain.
We met them at La Bourse du Commerce which we have already shared with you. However, we wanted to see how much of the signature exhibit by Urs Fischer had melted away in almost two months. Here are some comparison photos.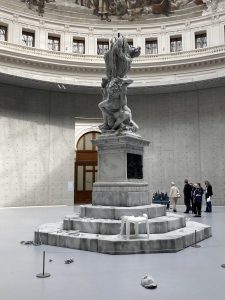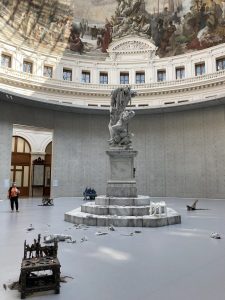 They enjoyed the visit but like us have limited appreciation for modern art but found the renovation of the structure to be fascinating. We scurried off to a lunch at Le Village at Place de la Madeleine only to find a jam-packed patio with lots of noise and cigarette smoke. We were disappointed but made the best of it.
For the afternoon, we had reservations for the Van Cleef and Arpels exhibit of classic, exceptional jewelry captured in a floral setting, thus the exhibit was called "Florae." It was simply gorgeous, both the very expensive creations as well as the ambiance of the exhibit. The introductory film suggested that we should all become like insects and crawl into the flowers! Here's some info in greater detail if you choose to read it.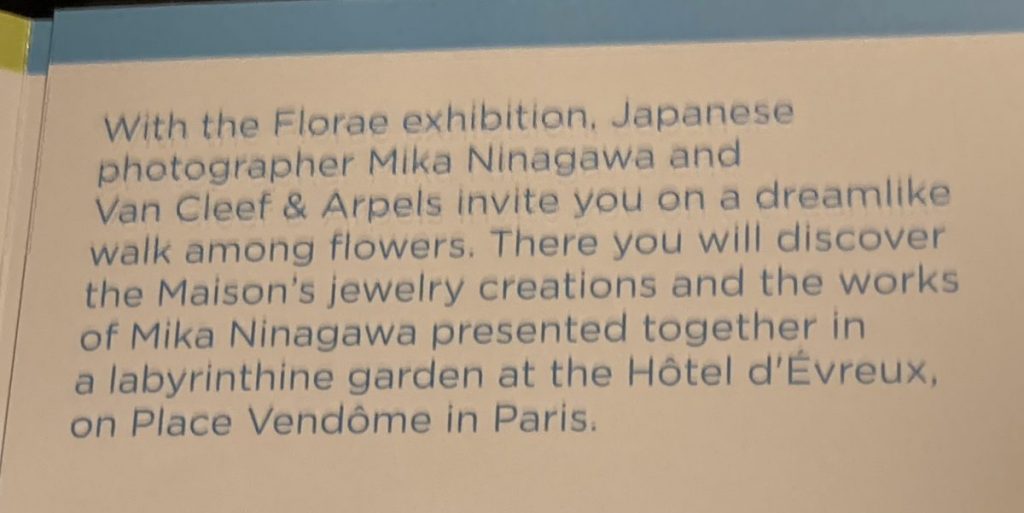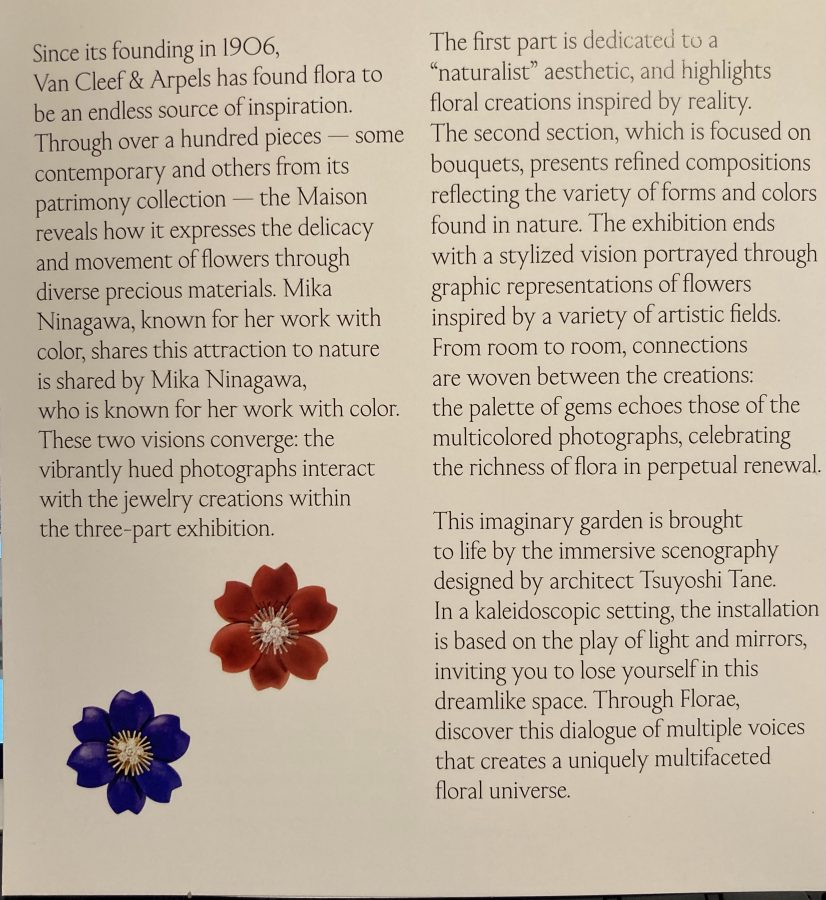 First some photos to capture the sensual feel of the exhibit when walking through it. The mirrors, the light, the music all created a wonderland maze. I wanted to be a butterfly.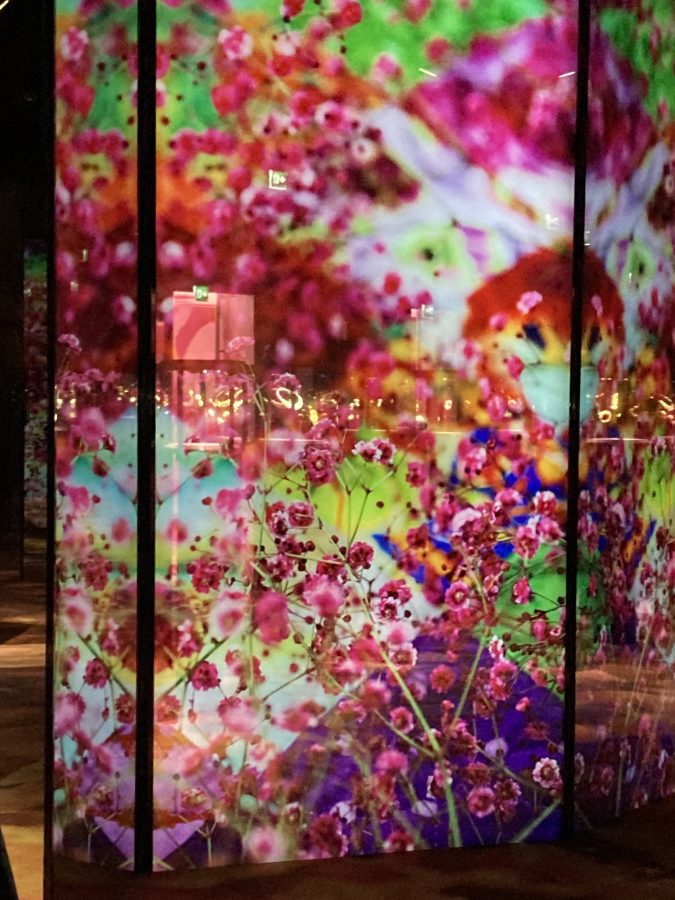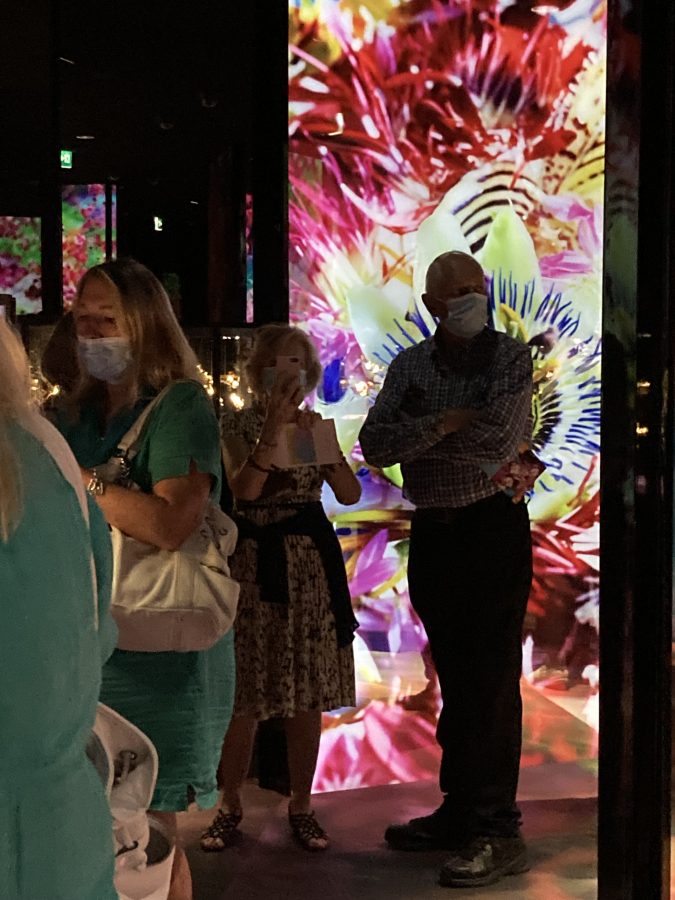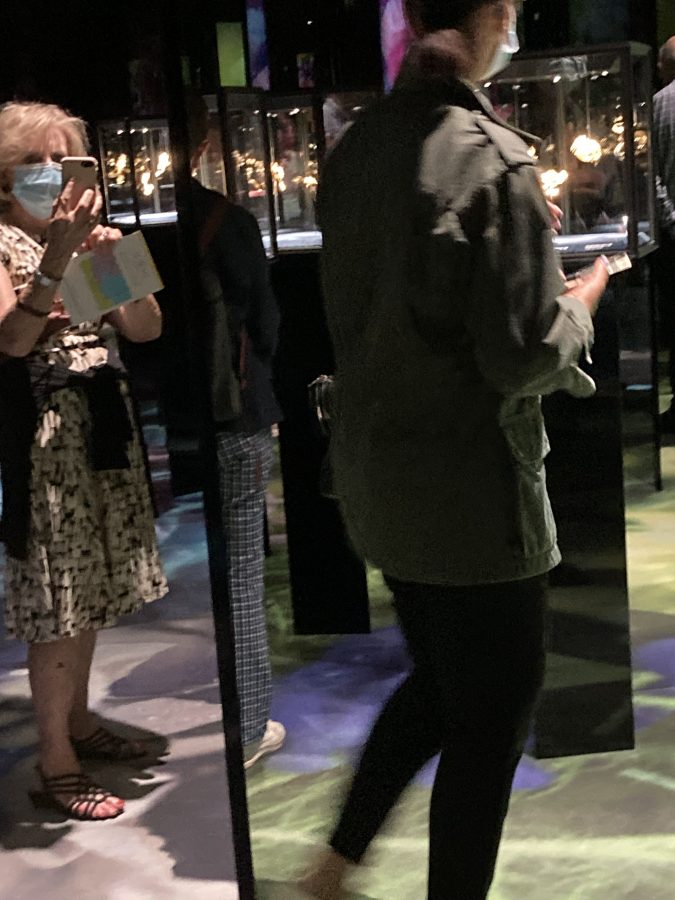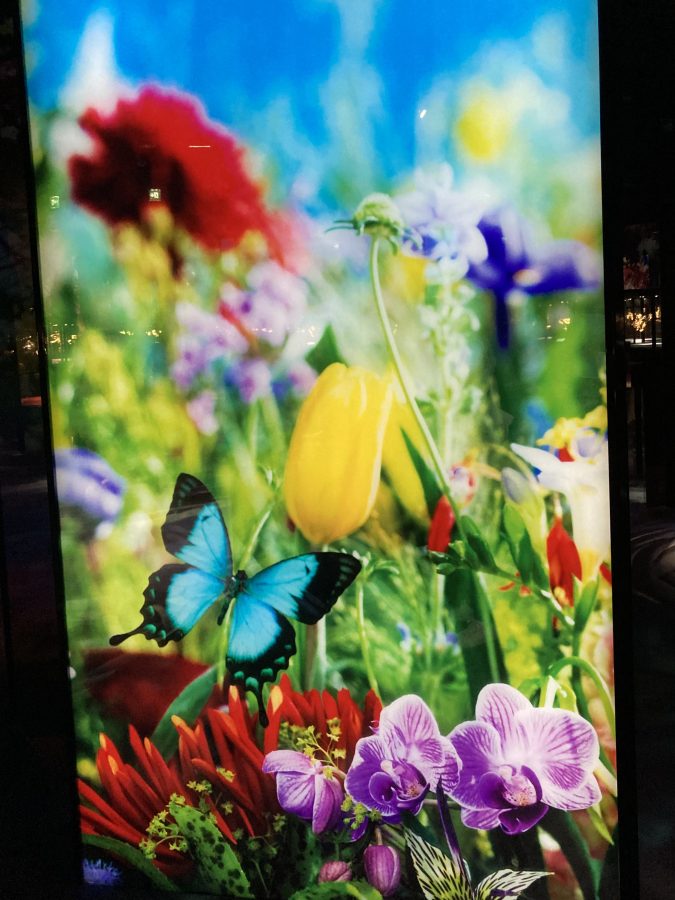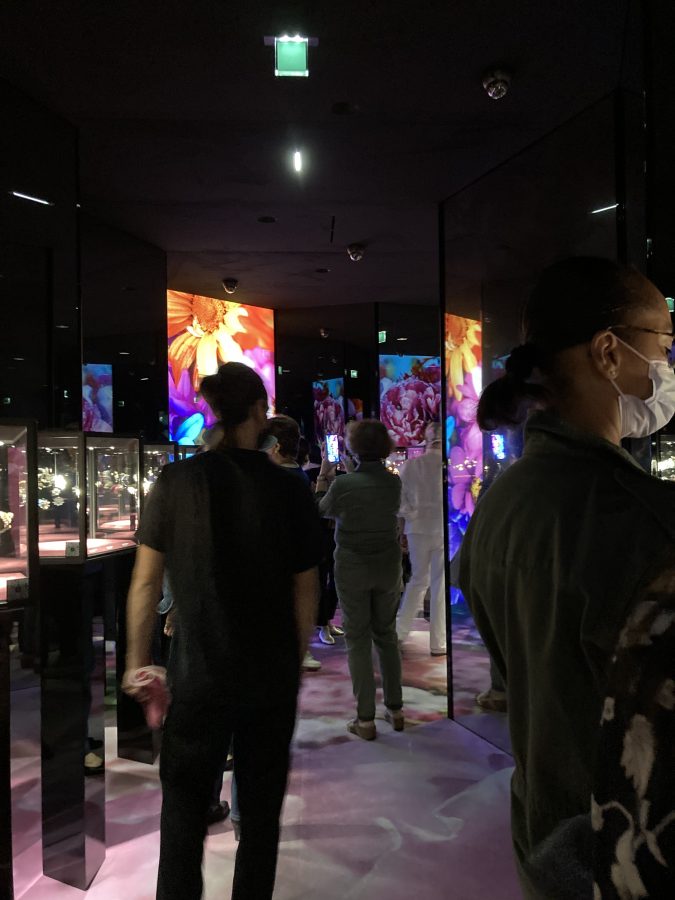 Now for some of the jewelry which was valued in the thousands, if not hundreds of thousands of euros.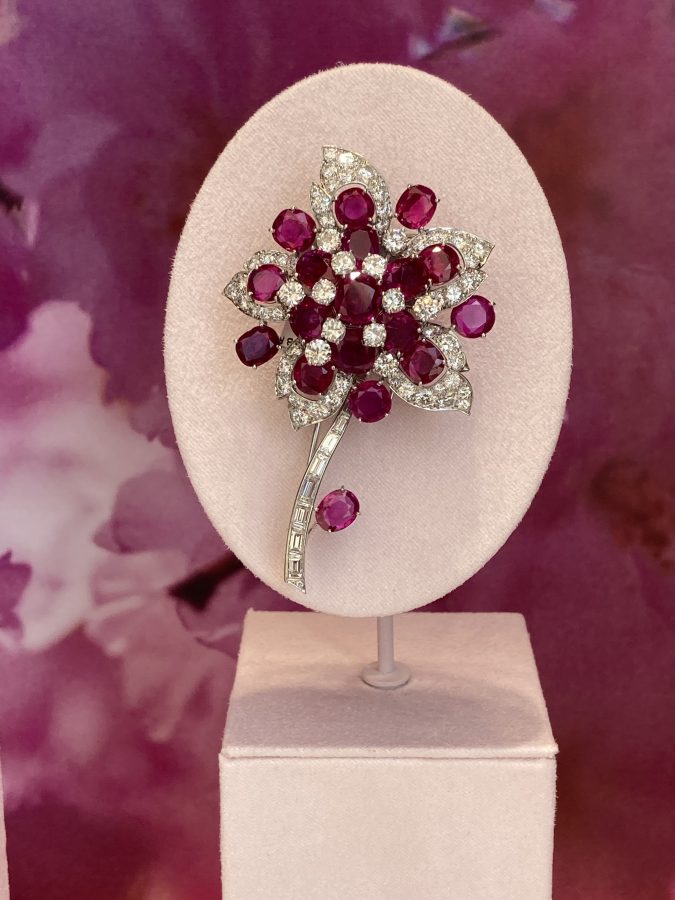 Our final dinner together was at Le George for the view. We looked around and decided that we were the oldest people there again!
We said Au Revoir to Pierre and Laurie this morning about 10:30 as they head home to Soultz-Haut-Rhin.
Door of the day and lovers of the day:
If you've followed my blog for several years, then you know what to expect next week! You will all have the opportunity to vote for your favorites over several days! I'll select 10 doors and 10 lovers to finish this year's themes. Thursday, I'll post the winners.
Next Friday will be my farewell blog, and then we head for home on Saturday, September 25. What an incredible three months we have shared together!
À bientôt
L & B