Bonjour,
The Shorys began their Friday with a morning tour of Le Palais Garnier and then joined us for lunch at Musée d'Orsay on the river. As most of you know, the museum was originally a train station and was magnificently repurposed by the French into a Parisian treasure in December, 1986 by President François Mitterrand. It houses the largest collection of impressionist and post impressionist masterpieces in the world. If you like Monet, Manet, Van Gogh, Renoir…this is your place. Impressionism was completely snubbed by Le Louvre which proved to be a big mistake!
"The Restaurant" tucked away on the second floor (which many never find) is elegant, impressive, and has delicious, affordable food. It is a reference to French tradition with frescoes by Gabriel Ferrier and Benjamin Constant lining the ceilings of the grand dining room and its salon. It is, however, only accessible with a museum ticket. We lucked out with a playful waiter and just had a marvelous lunch.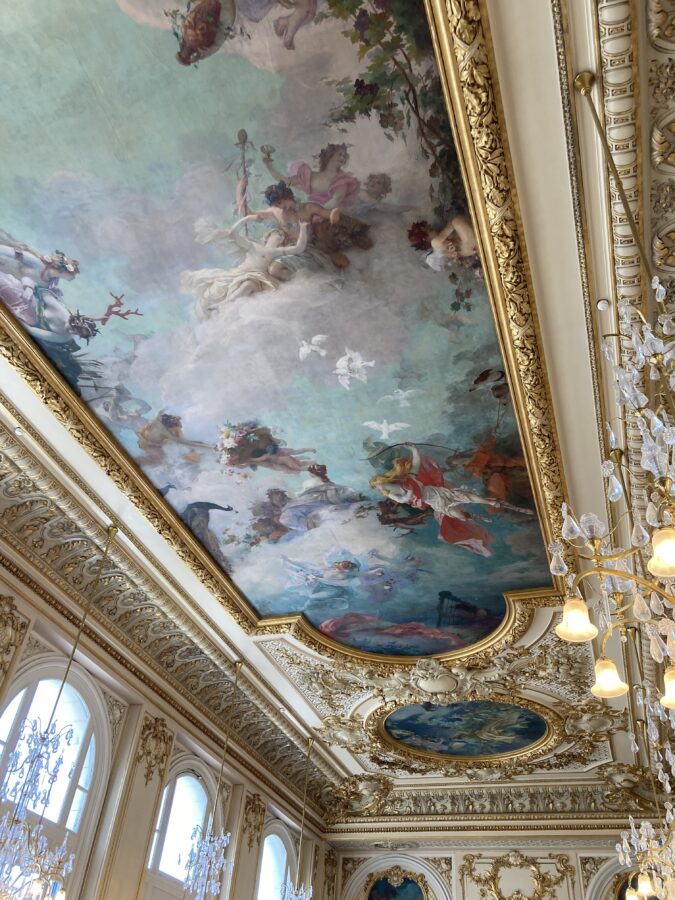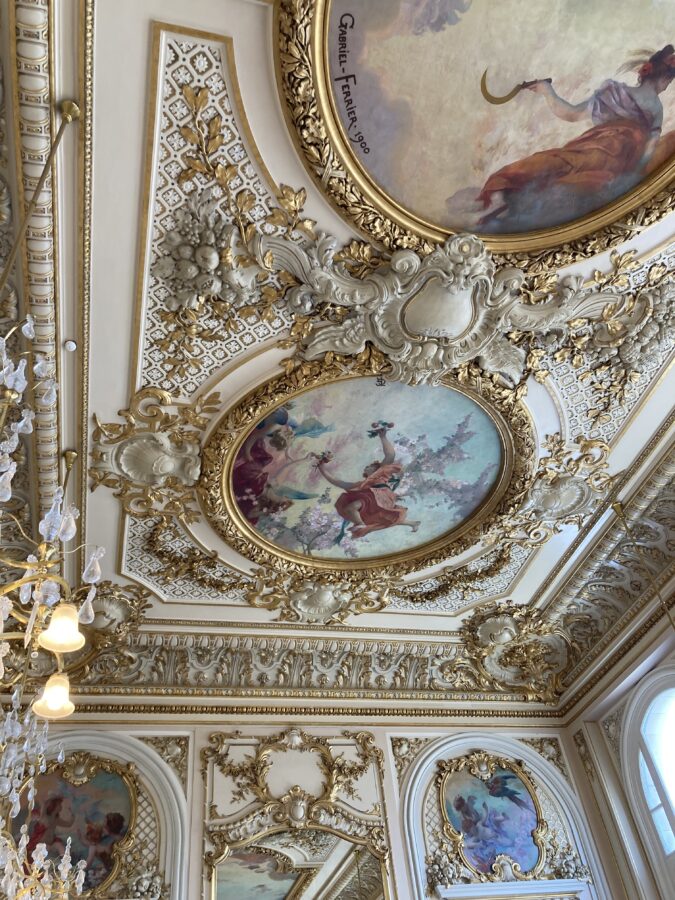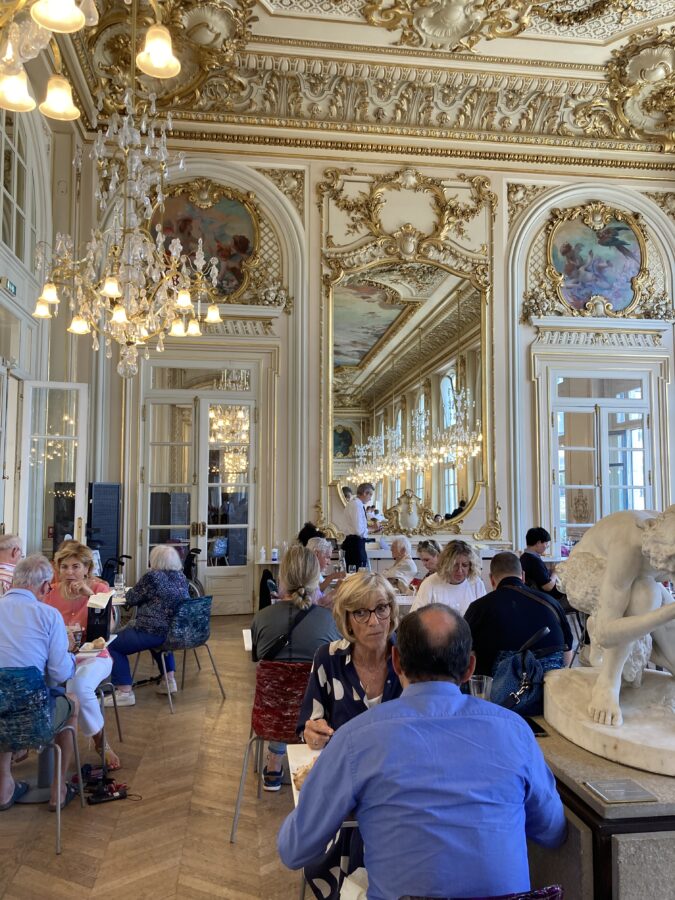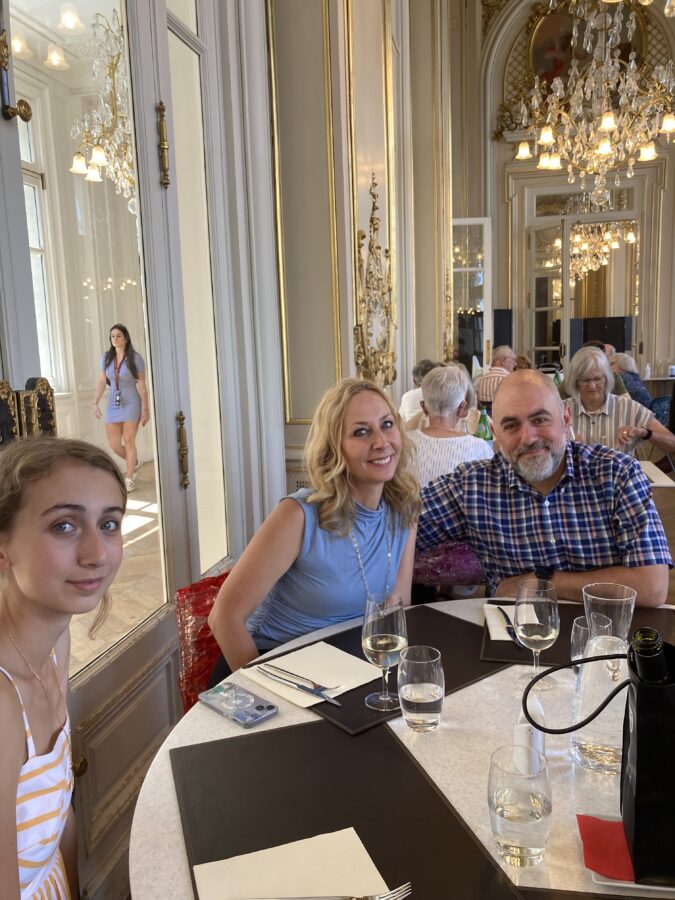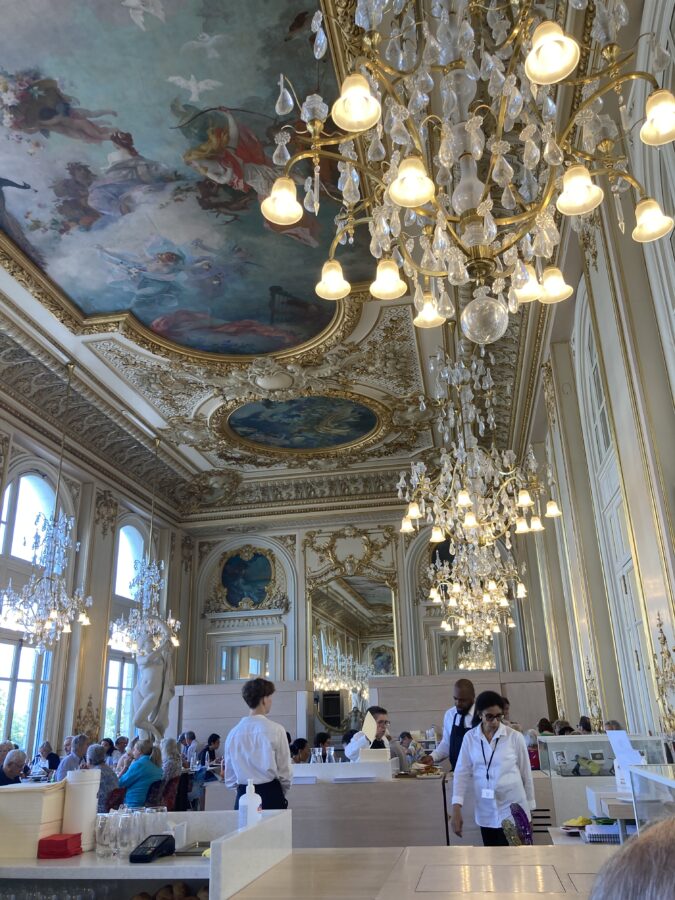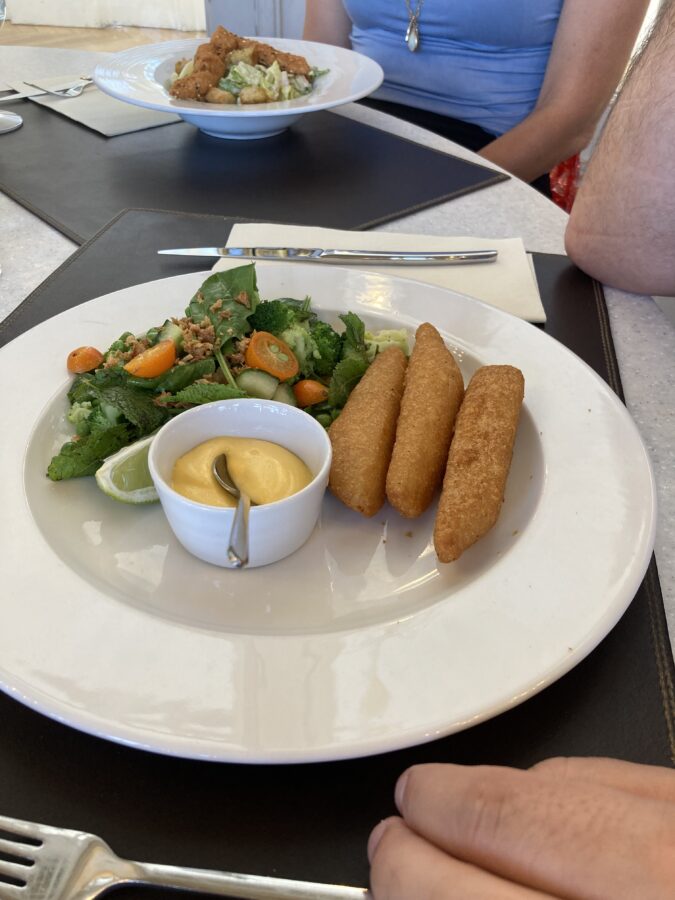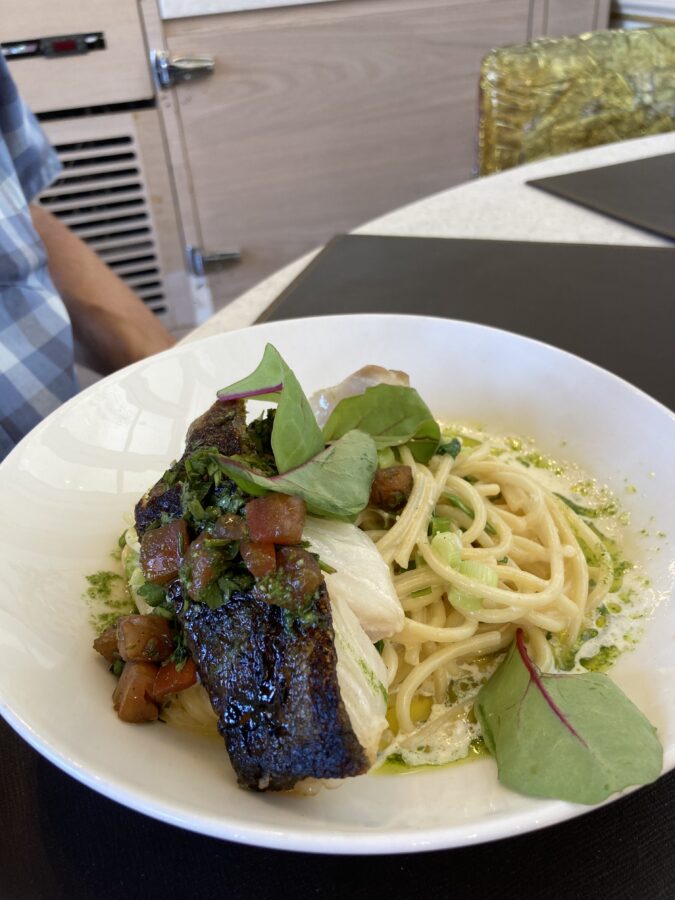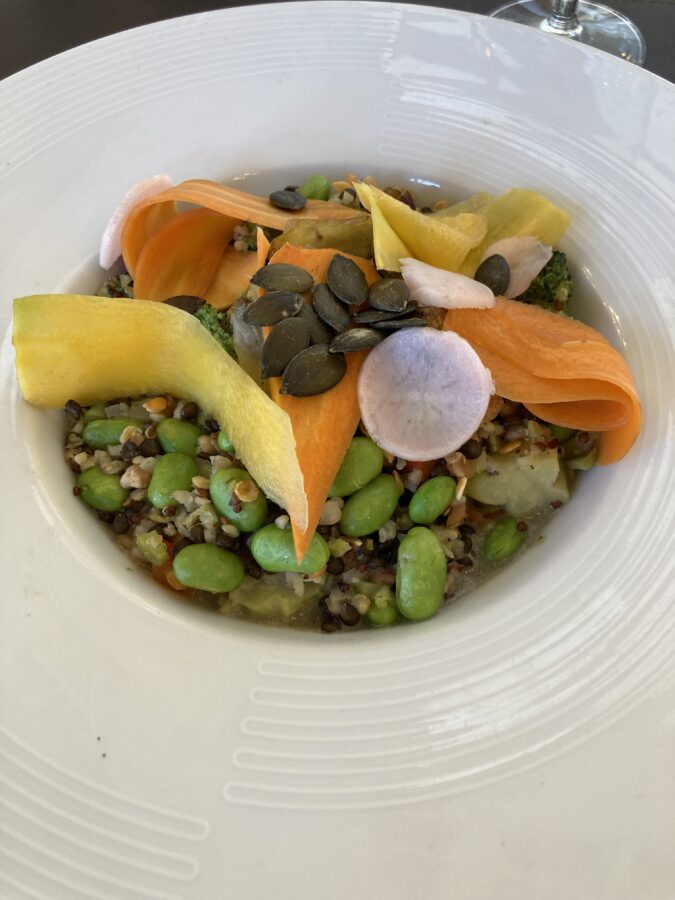 Here's the aftermath which the waiter loved!!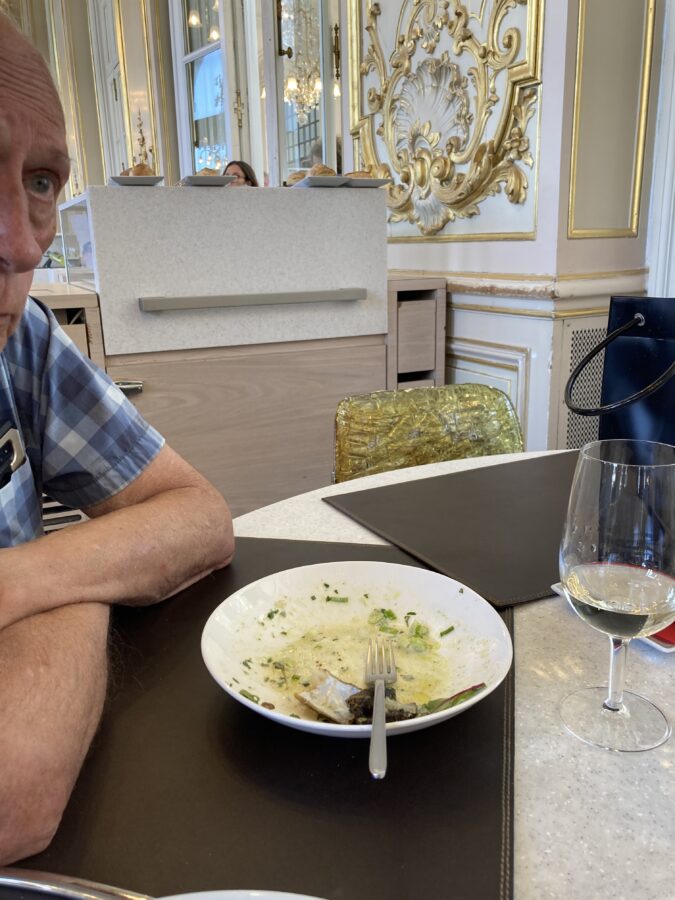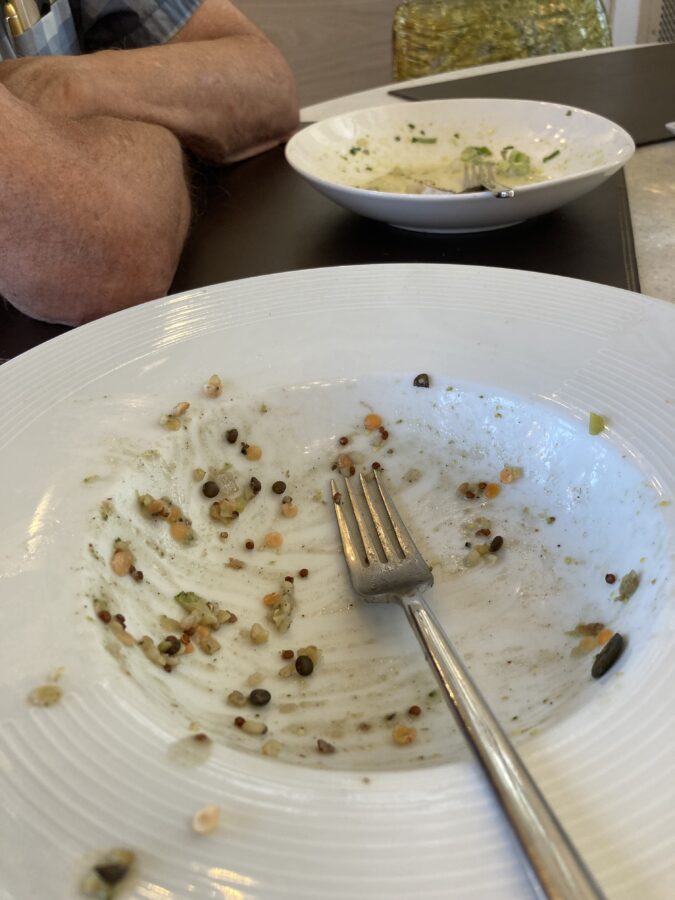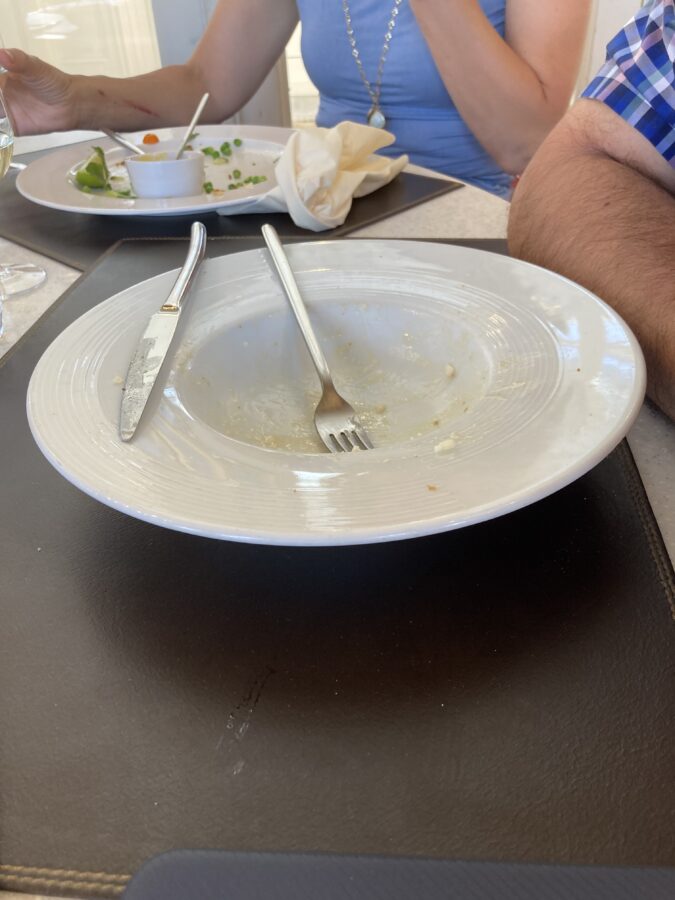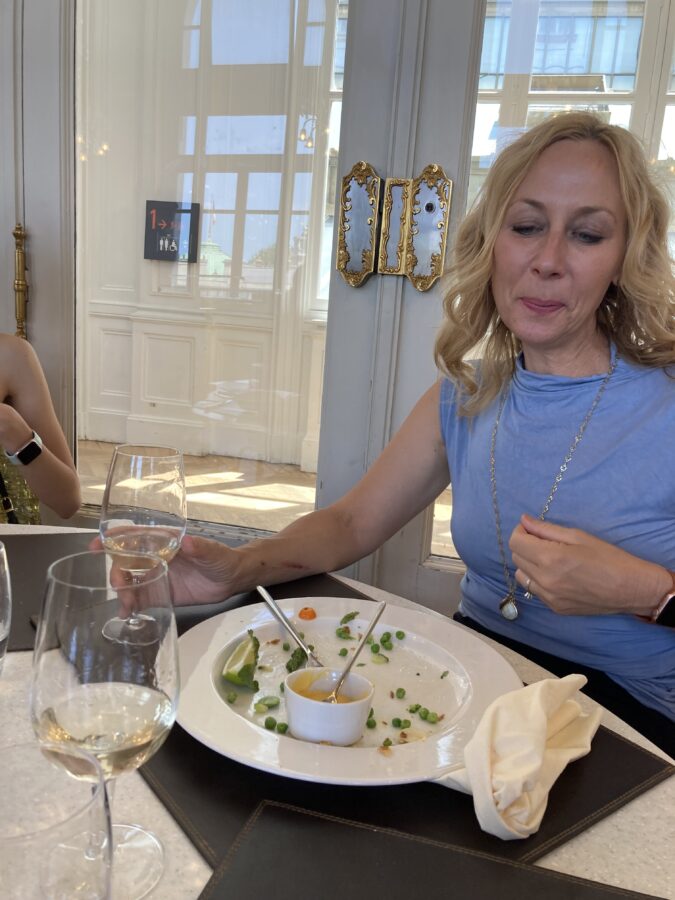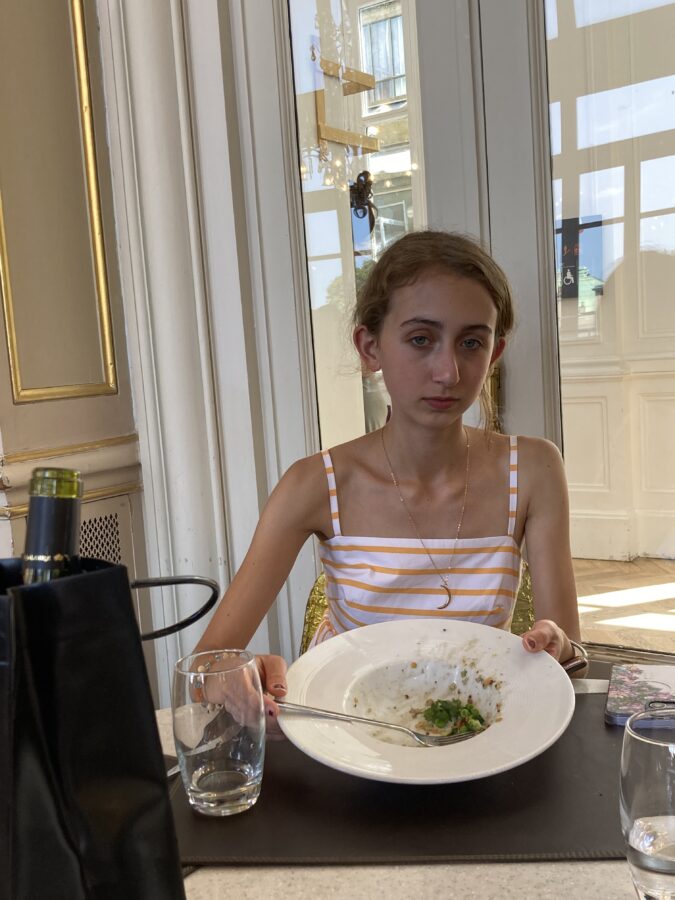 Our focus for this visit was to see a special exhibit featuring Manet and Degas. It was jammed and a bit hard to get photos that weren't blurred or full of people. Here's a taste. If you're not into this kind of thing, maybe best to drop off this blog post and wait for tomorrow's!
I must make full disclosure that I much prefer Manet's works to those of Degas. What about you? Don't forget to look out the windows at the d'Orsay for some beautiful shots of Paris.
Hats off to Michele as she is so well-versed in all things cultural and spent a lot of time instructing Izzy on the particulars of these two artists. She soaked it up like a sponge.
Bill is Lebanese and found us a lively spot on the Left Bank near St. Michele for Lebanese cuisine…different but very good. Today we off to the big Flea Market and then Pére Lachaise. Where are those Wheaties?
L & B