Bonjour,
Thursday was a marathon day in the midst of a hot Paris. We all wore comfortable clothes and shoes in anticipation of the temps, the cobblestones, and lots of steps to climb.
It was not the Shorys first time to Montmartre so we tried to do some different things. We started at a different spot which allowed them a chance to see Le Moulin Rouge and then up a block for Michele to Cafe des 2 Moulins on Rue Lepic. This small cafe is extremely famous for  the movie Amélie.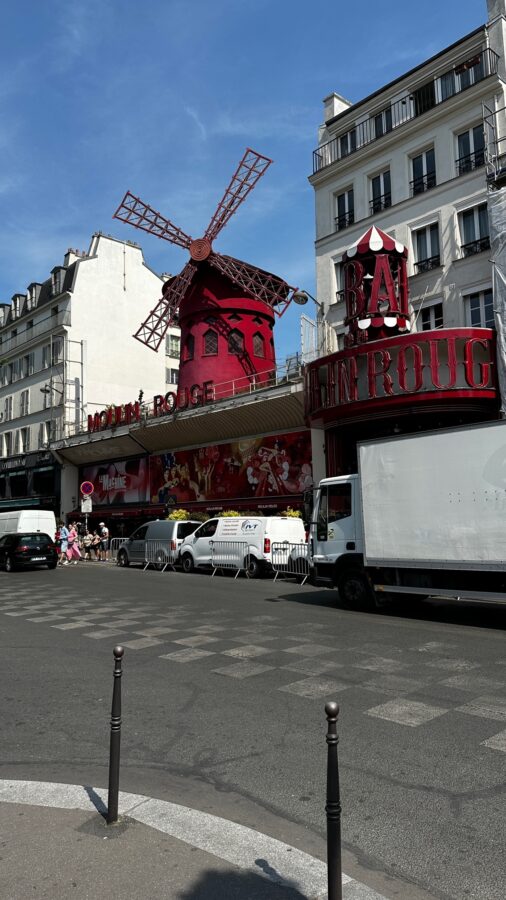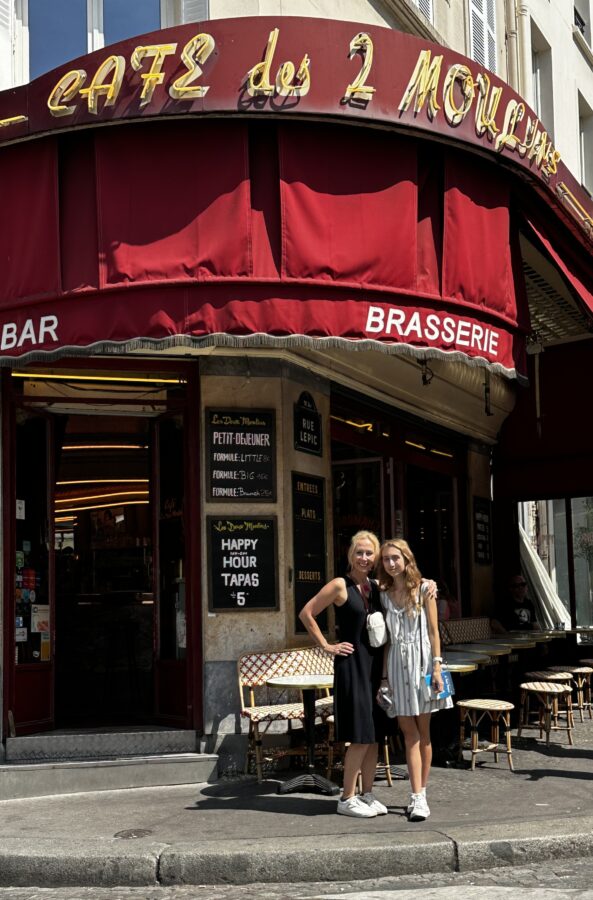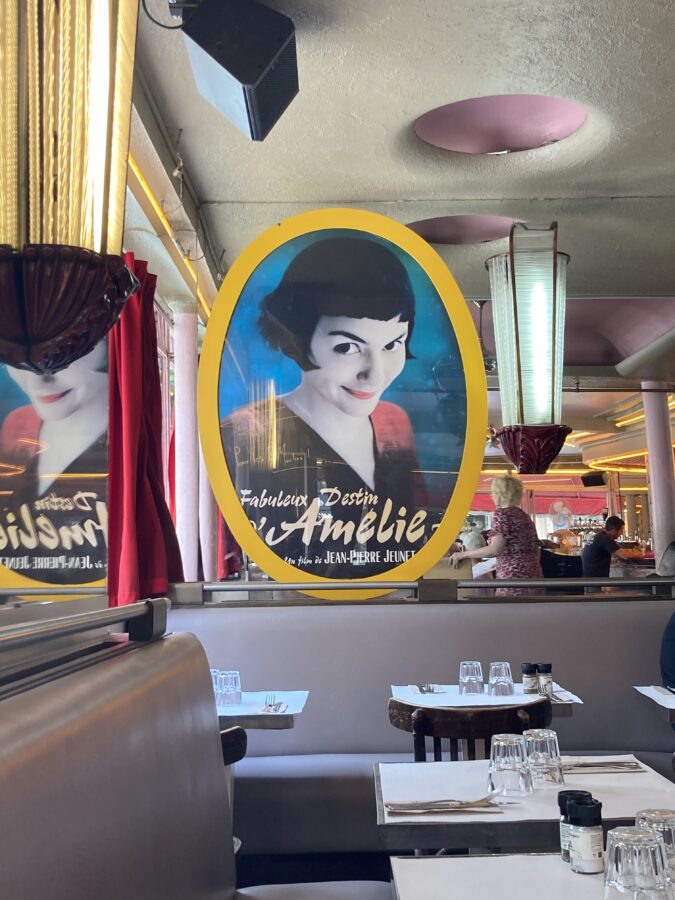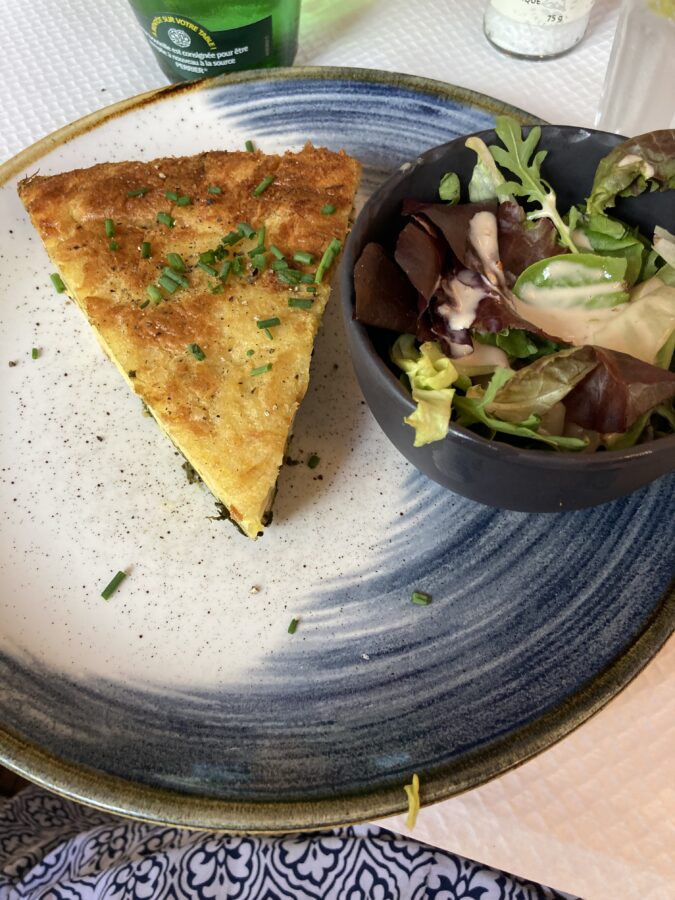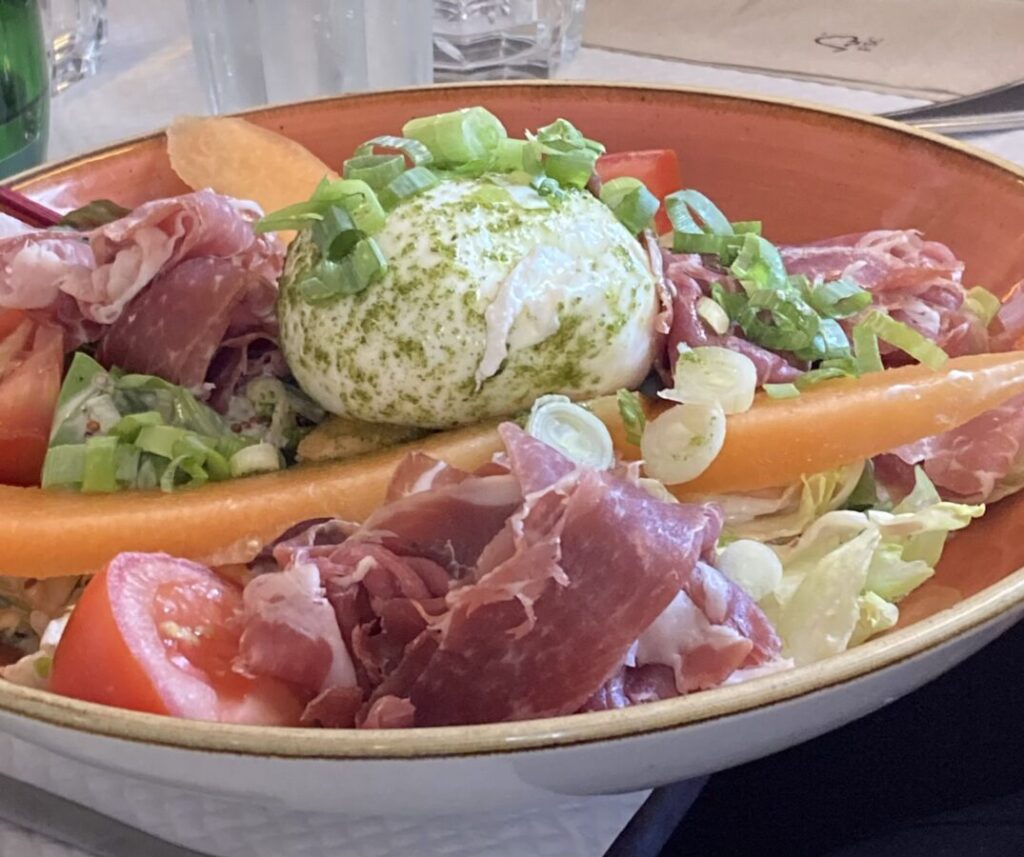 Toward the end of our lunch, an Améle look-alike walked in. We wondered how often this happens. Michele sneaked a photo but I'll share later. They walked the steps and we took the funicular.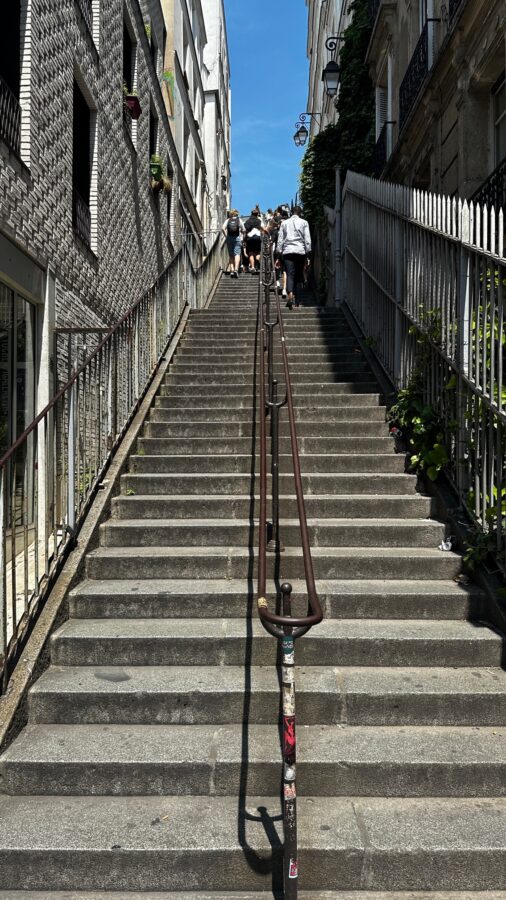 Here are some pics around La Place de Tertre, the famous art square.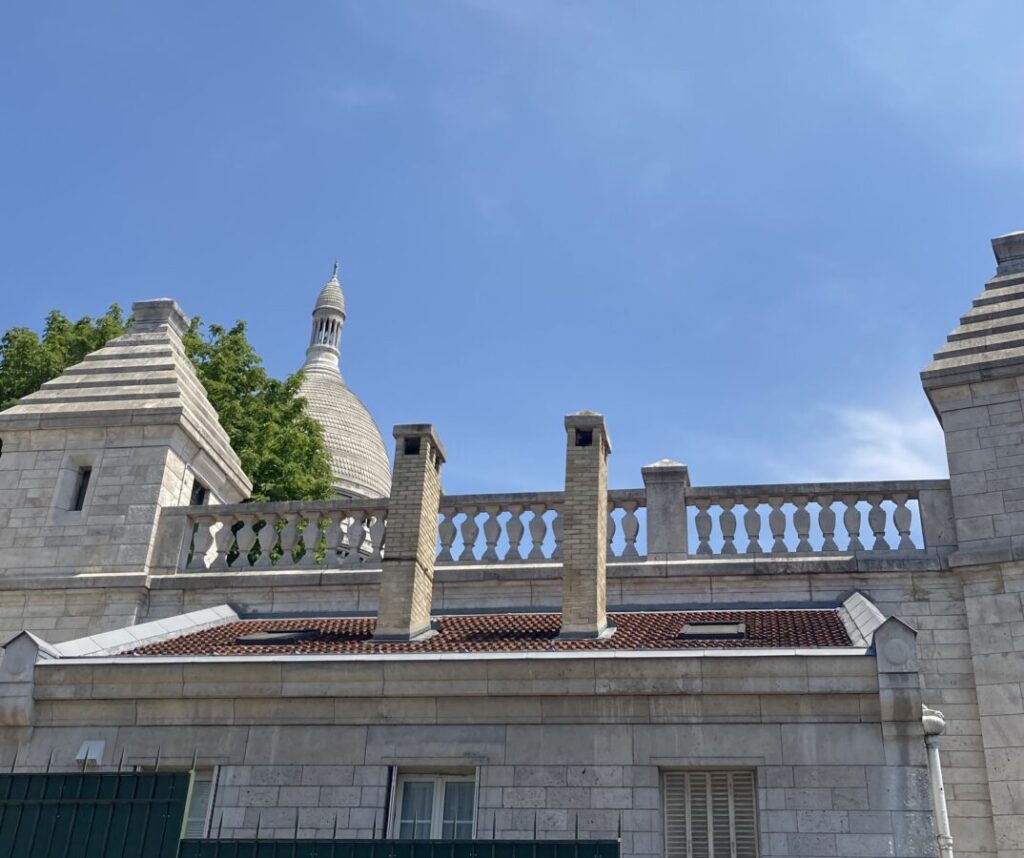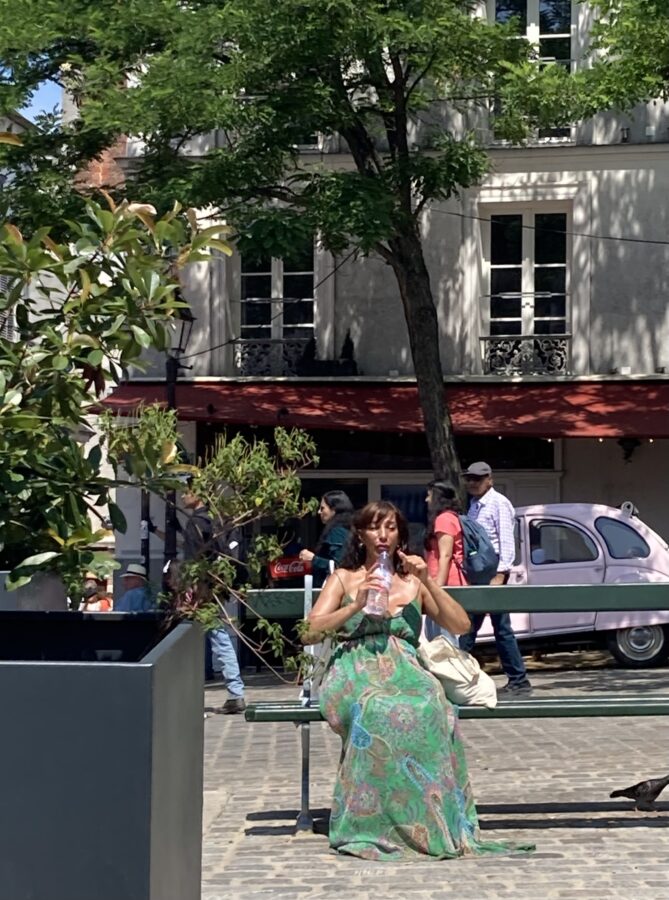 There is another church on top of the mountain besides the Sacre Coeur. It is almost always closed but not yesterday.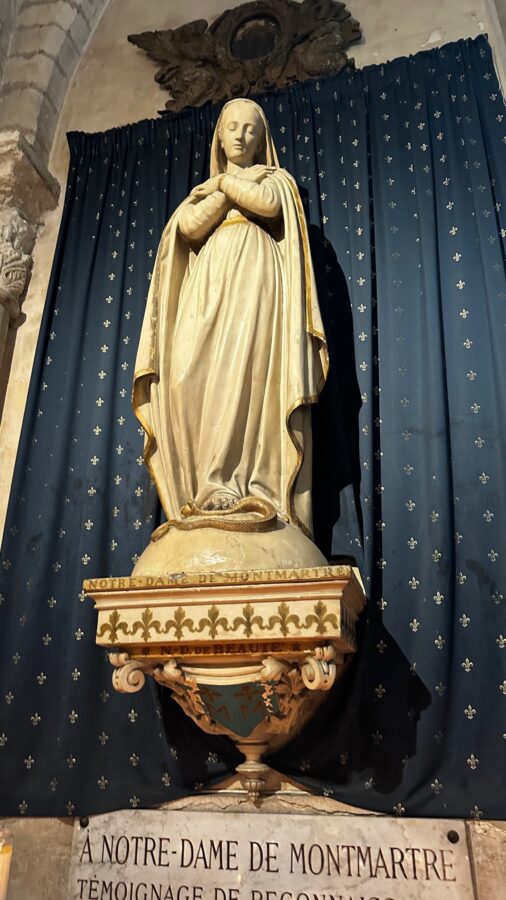 One of the nicest spots on the back side of Montmartre that many never see is inside the gardens of the Montmartre museum which housed Renoir's workshop. We did not do the museum, but the 5-euro entrance fee to the gardens was perfect. It is the ONLY way to get a look at the vineyard which still produces the wine for the wine festival in October which we have attended one time. So much fun.
We spent a wonderful, relaxing hour in the garden cooling down and solving the problems of the world. Highly recommend a visit.
Then Izzy wanted more time at the Shakespeare bookstore and Notre Dame so we zipped back all across Paris to do that. There are many interesting photos with descriptions of both the fire and the renovation.
Then we hustled back across Paris (would you believe!) to put them near the Eiffel Tower at Pont Alma. Bernie and I bowed out after a quick dinner when they decided to WALK up to the second level (700+ steps) because they couldn't get tix otherwise. Here they are.
All in all, a wonderful day and here is our joie de vivre photo.
Have a great day!
L & B
P.S. The controversial lovelocks have transitioned from the river to Montmartre!