Bonjour,
What glorious weather we are enjoying!! Day after day of cloudless skies, nice breezes and temps hovering at or just under 80 degrees. It is exactly as we had hoped for compared to last year's July/August scorcher.
Yesterday required changing bed sheets again which is a project. I caved and Bernie took them to the Laverie. It was a time saver, for sure. And I made the bed in record time with the duvet. My skills are improving!!!  Sounds pretty silly unless you've ever tried to do it! We have a very nice, comfortable queen-sized bed for which we are grateful.
Our outing for a late lunch was a quaint Israeli restaurant in the Jewish quarter called Tavline. Wonderful middle-Eastern food and blue-themed decor.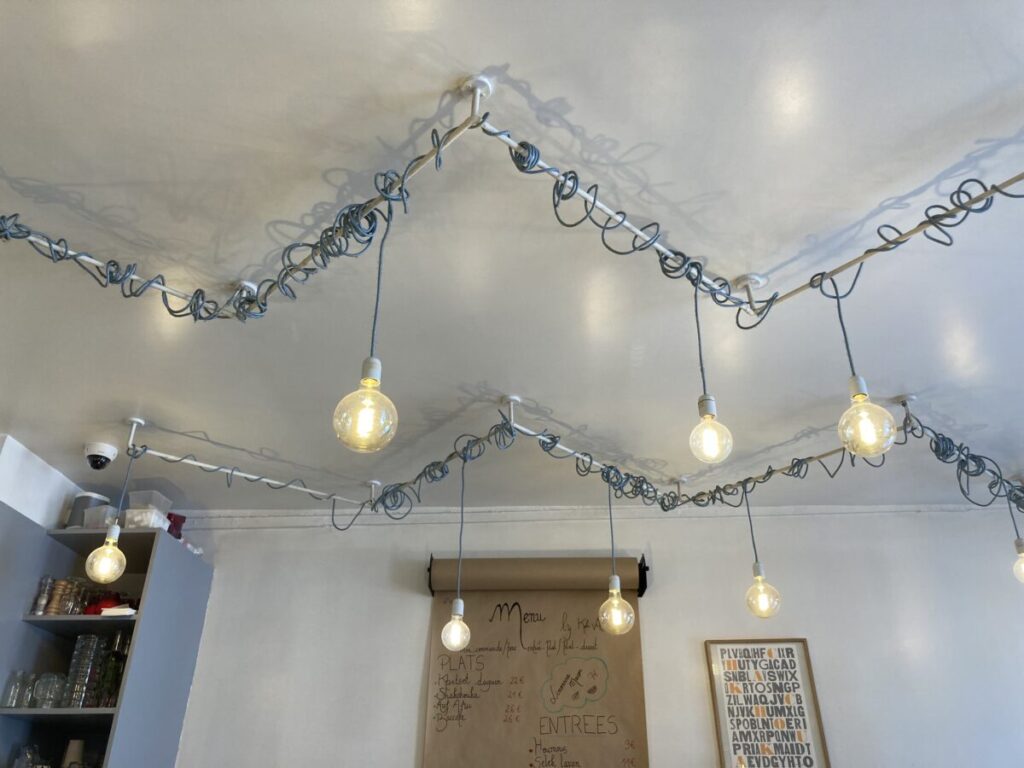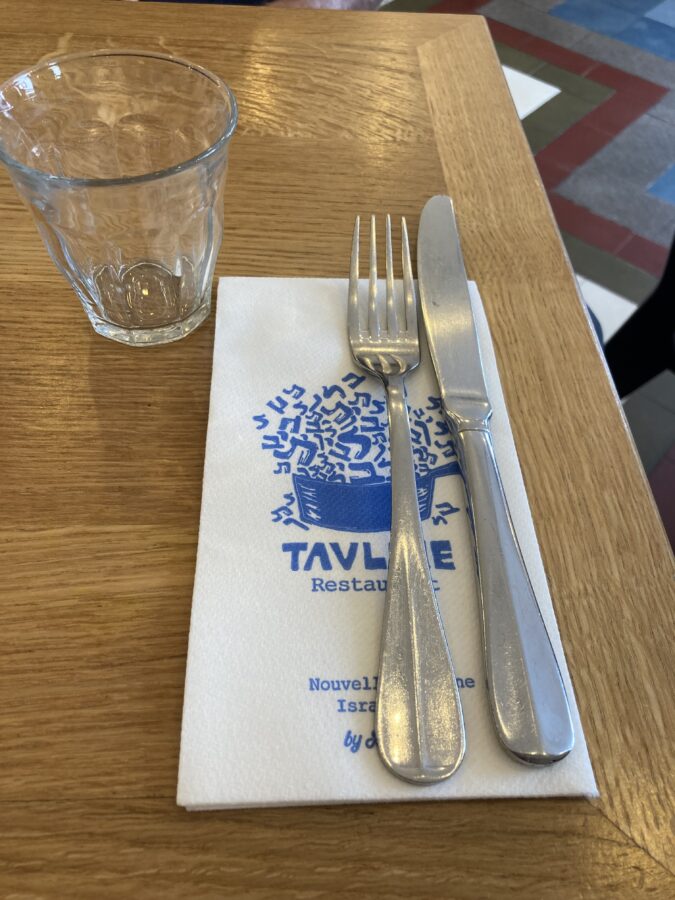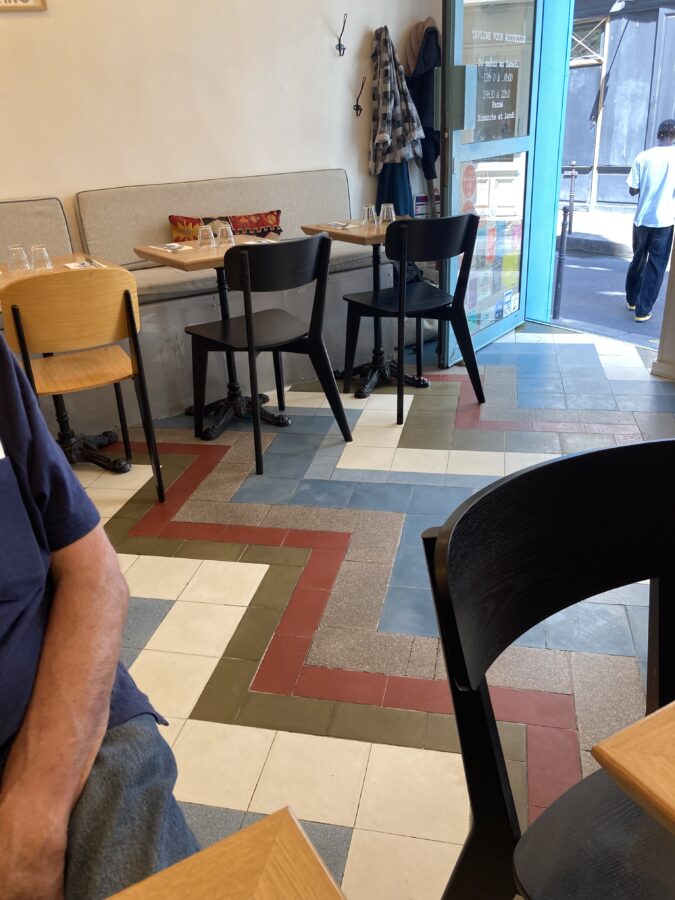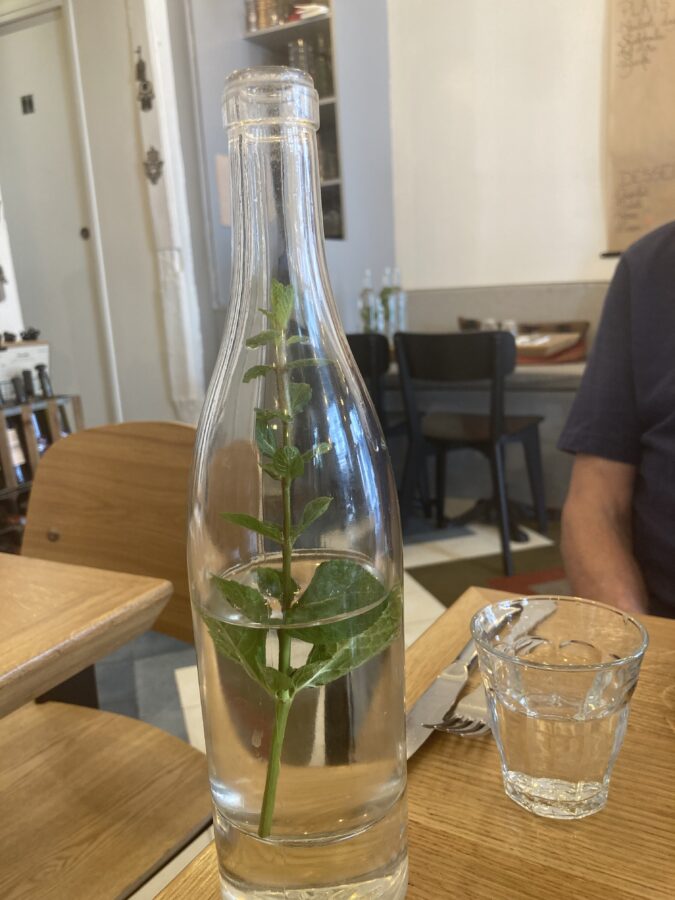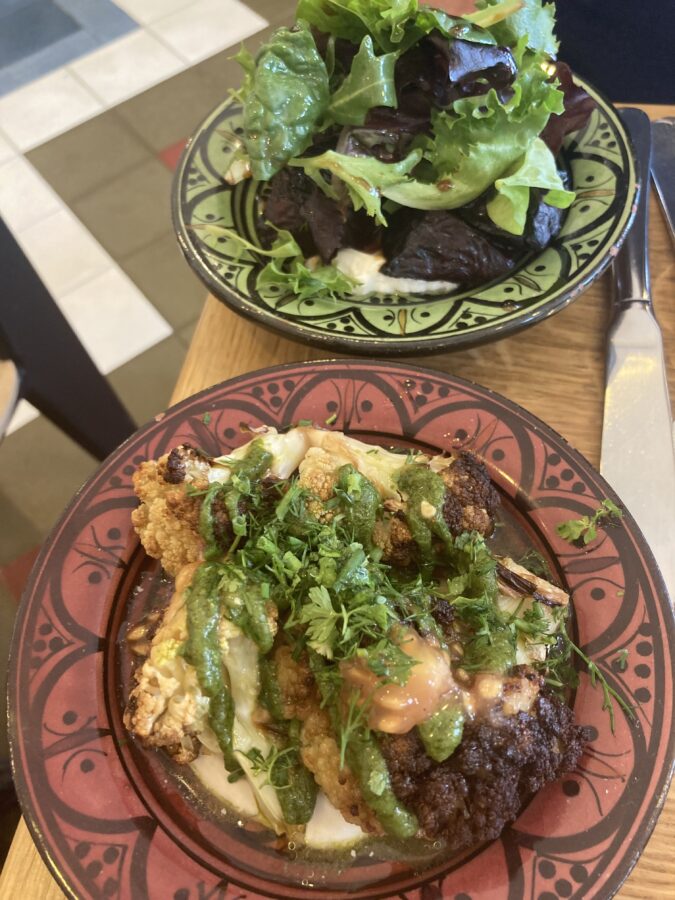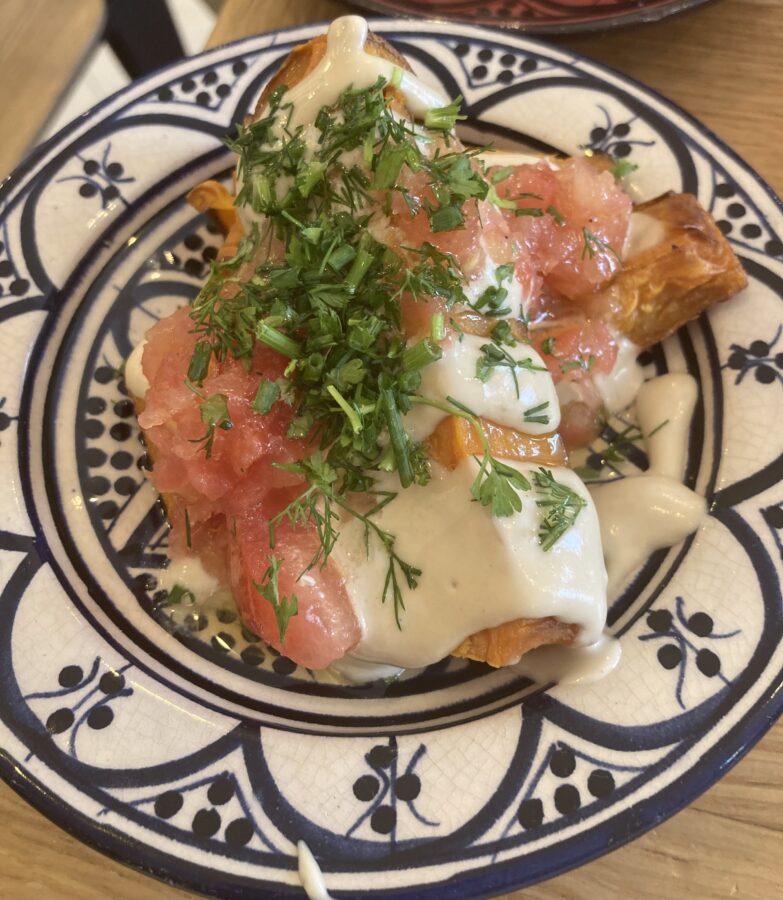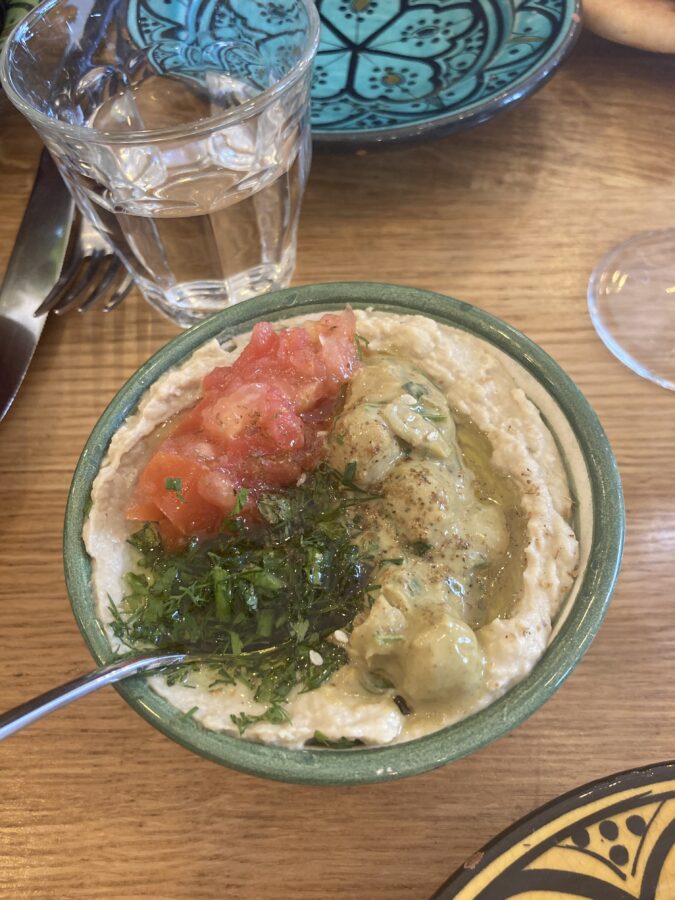 We joined our friend and neighbor, Chantal, for an outing to the SO Hotel with the roof top Bonnie Bar in the late afternoon. Exquisite views of Paris and someplace she had never been.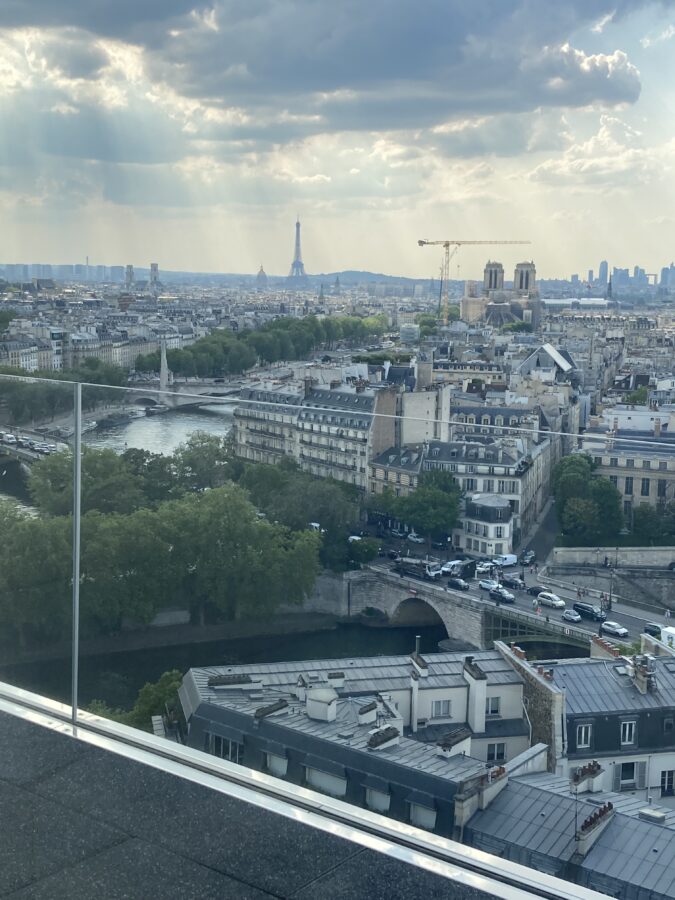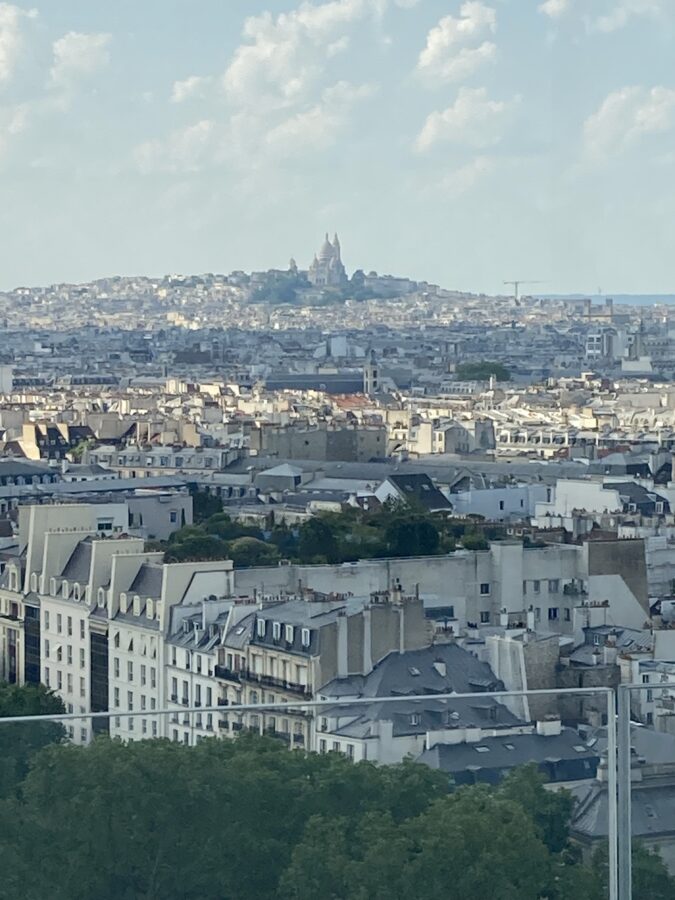 Just couldn't resist posting the cherry displays which have to capture today's joie de vivre photo. So juicy and wonderful this time of year.
We're resting up a bit this week in preparation for the Shorys. We will be busy and loving the time together.
Have a wonderful day,
L & B