Bon Weekend,
Weather here in Paris continues to amaze us but it did get quite warm yesterday, signs of hotter days to come into the summer. Still no rain after three weeks so the city is dusty and dirty. Shop owners work so hard to keep things clean…washing windows, sweeping and hosing down entrances, etc. We saw two young girls walking the length of rue St. Paul picking up cigarette butts which are always a problem.
Much of my day after a little grocery shopping was spent in preparation for company. It's imperative right now to have reservations for all museums and other outings as well as all dining experiences of any significance. For example, Le Train Bleu is booked for the entire rest of June for both lunch and dinner. Just crazy! It takes a lot of time and planning to make our visitors' stays as pleasant as possible. But as I told one of them this morning in an email, it will all be worth it! French websites are an animal all to themselves, but I'm getting  pretty proficient at them. In many cases, they remember me from other years which helps.
Both of us have required a little more rest than in previous years so an off day is good.
We ate lunch at the outside terrace cafe at Eataly. Bernie's whatever (some kind of toast and cheese with artichoke hearts) was way too much, and he ate nothing the rest of the day. It's a nice but busy little spot.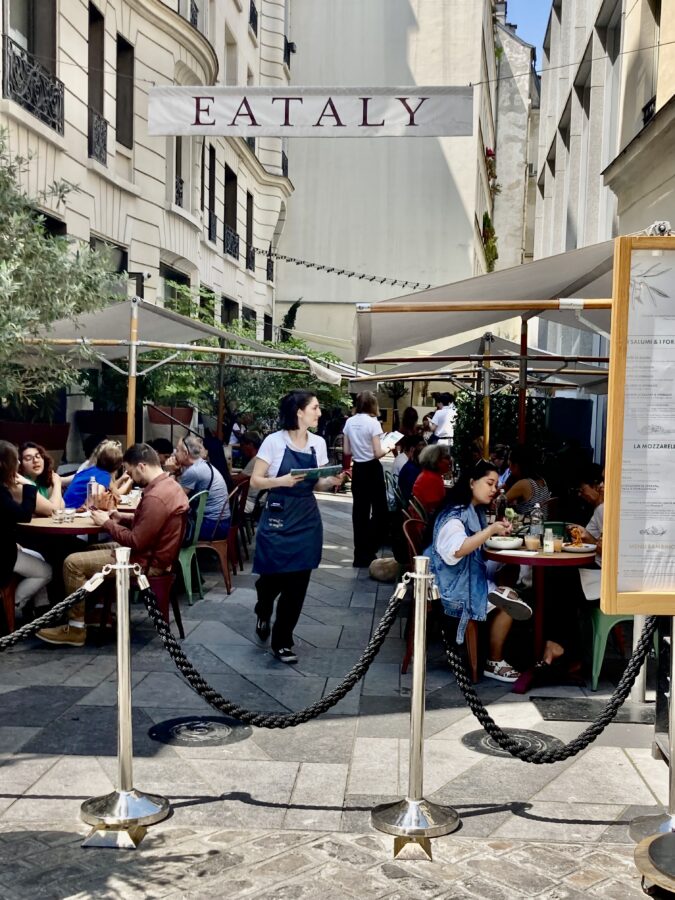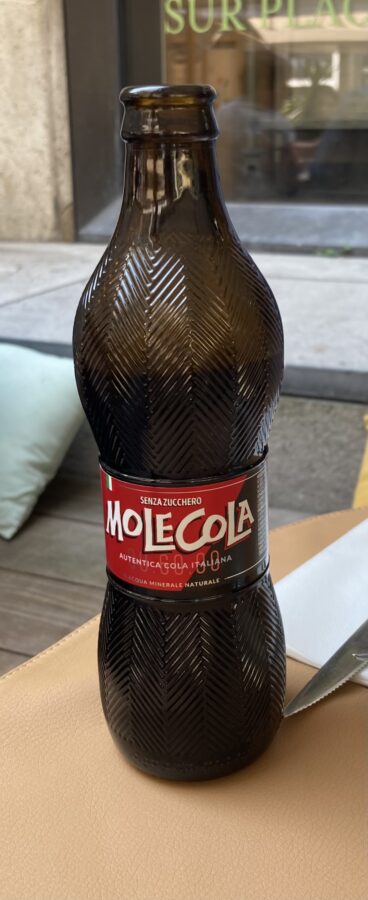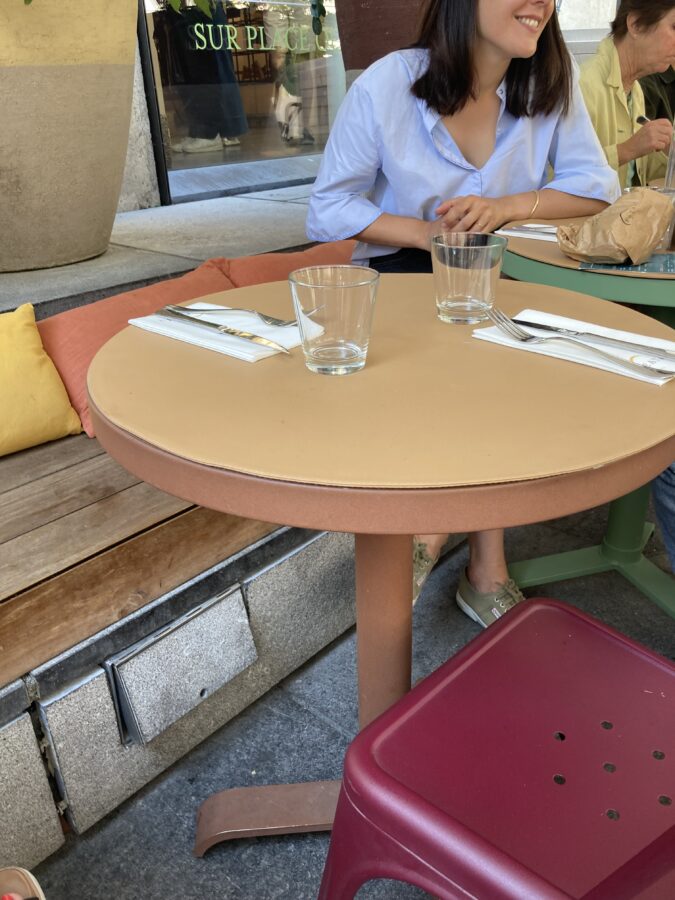 We had a previously arranged evening soiree with Bernie's group of buddies at 7:30 so sans dinér, we decided to stroll the river for some exercise (like we don't get any!) Here's a hodgepodge of photos depicting the evening with a little commentary.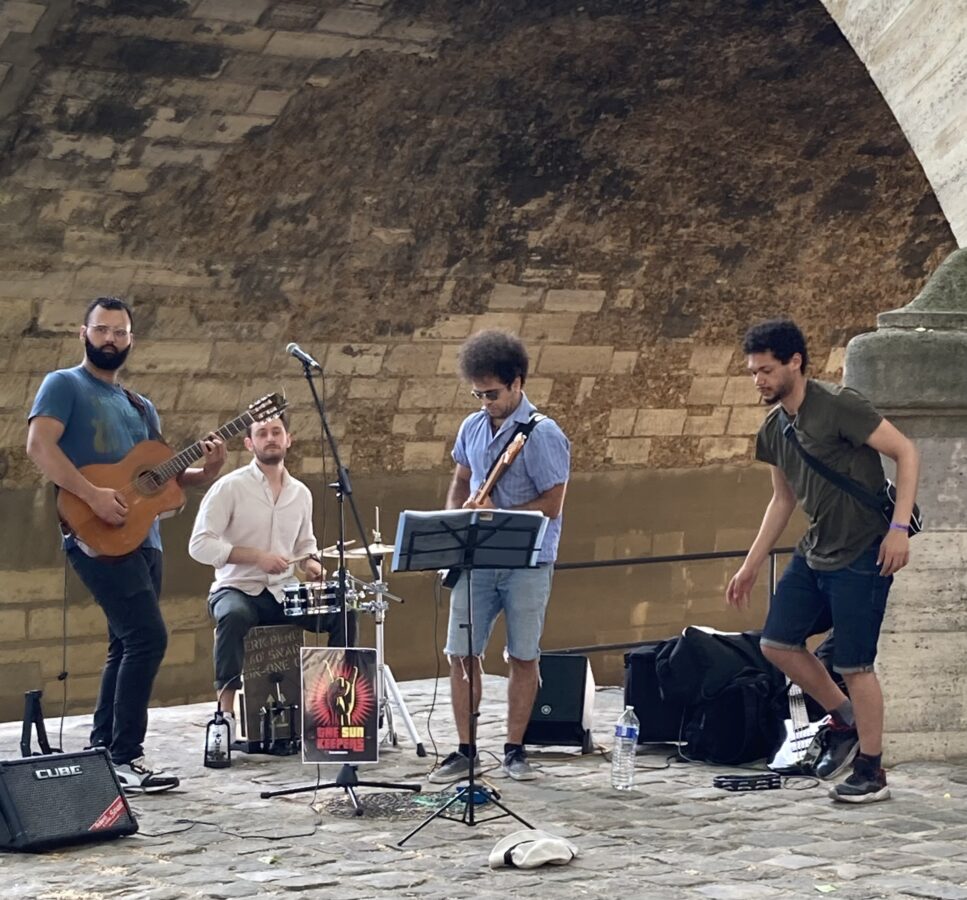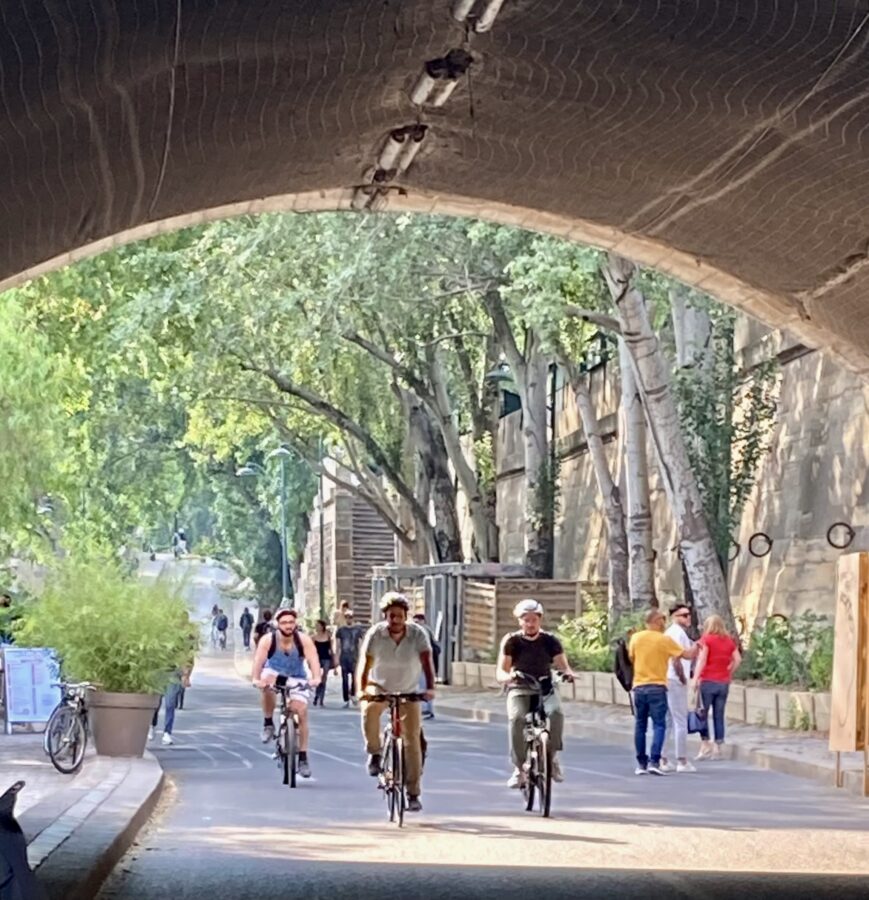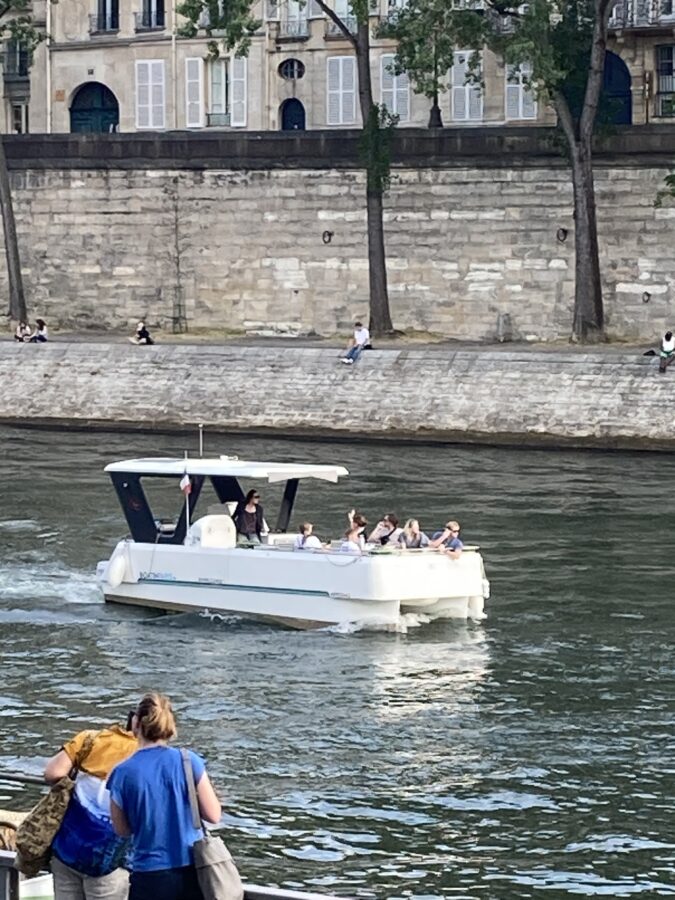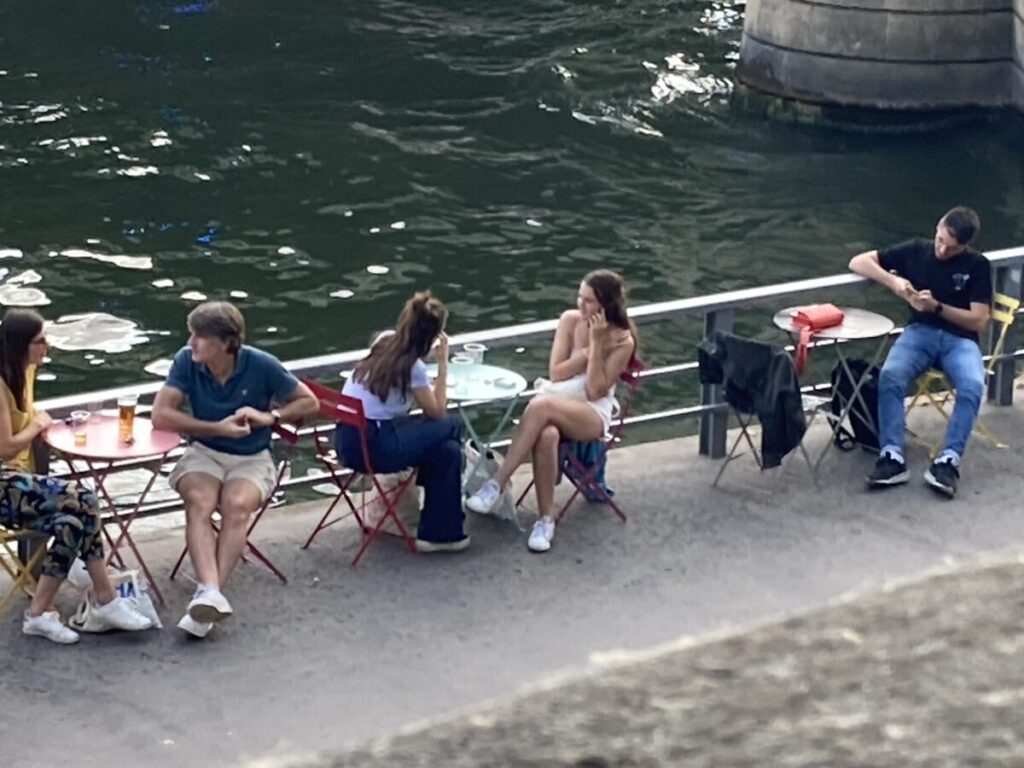 This area is around Pont Louis Phillipe and then onto one of our favorite streets in the Marais, Francois Miron.
Thus far, our apartment has not gotten very hot but we see the potential. We have two fans but they totally light up the room at night with these small green lights, about 8 of them on the top, depicting the various modes of operation. This makes sleeping difficult. So…we'll have to figure that out.
Seems that air quality for America is being compromised because of the wild fires in Canada. Hope it doesn't infringe on your weekend down in Alabama.
À bientôt
L & B