Happy Fourth of July Weekend!
I will take a break on the blog for a day or two since I'm sure most of you will be busy grilling burgers, eating watermelon, and visiting with family and friends. We will be as proud to be Americans here in Paris as we are at home!
This morning was my least favorite activity…laundry, especially doing the sheets. Such a project, 78 steps up and down, back and forth to the lavamatique. But we got it done by 12:30 and then were off for lunch at Au Printemps, one of the great department stores in Paris. They have a lovely tea room on the 6th floor which we enjoy. I tried to shop, but it ended in my usual frustration. Between expensive prices and items that just didn't fit, I gave up. We did go to the food store of Les Galleries Lafayette and found our favorite thing…pickled garlic! The SOLDES (big summer sales) are in full effect in Paris with crowds you won't believe. The sign is correct…C'est fou…It's crazy!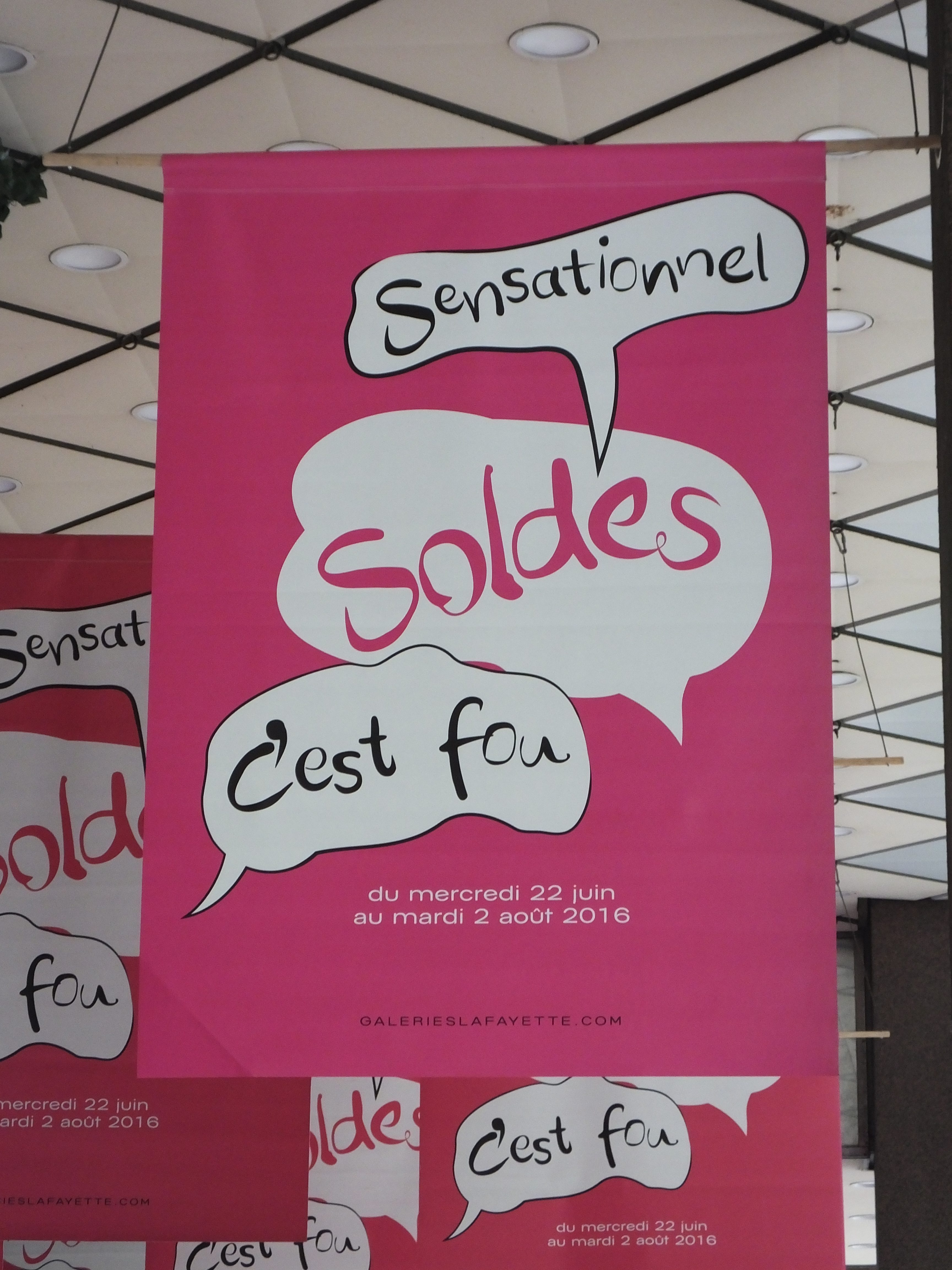 After a very light dinner, Bernie went to visit with his drinkin' buddies around the corner for a while which he absolutely loves. We are invited to a cocktail party tomorrow evening with one of them at their home. Such fun!
Then we walked across the river for coffee and stayed until the rain caught us, but not before a few nice photos.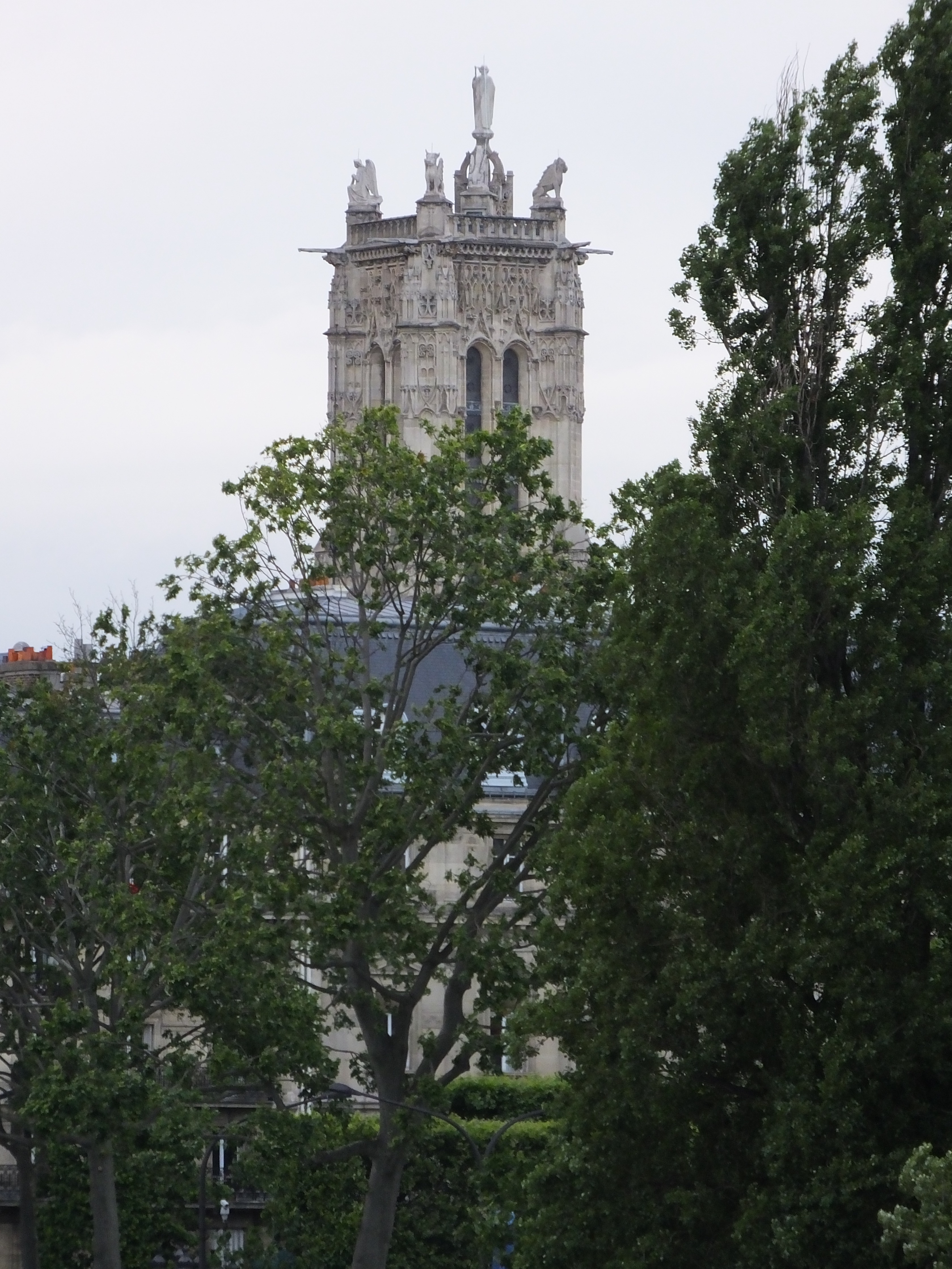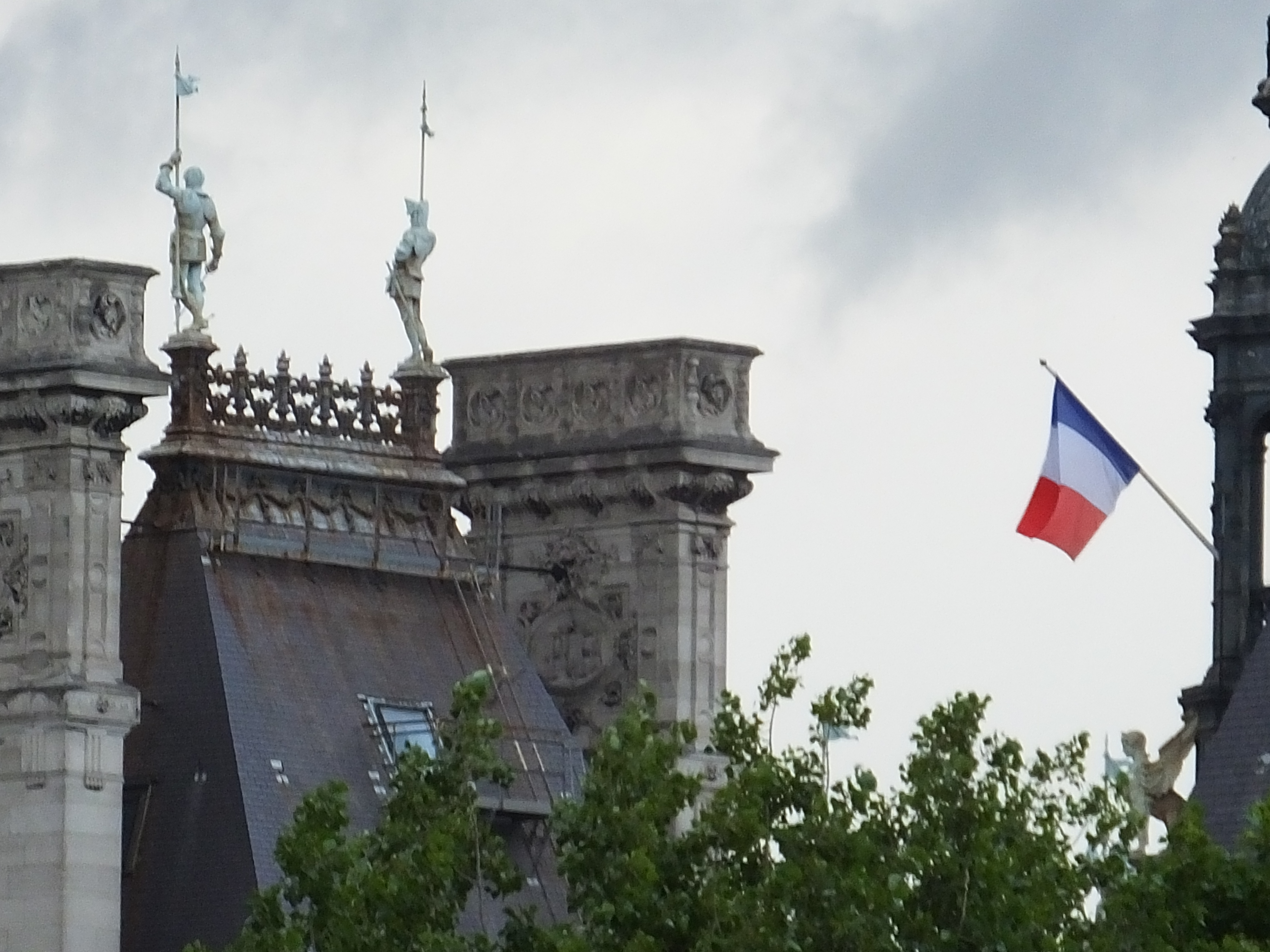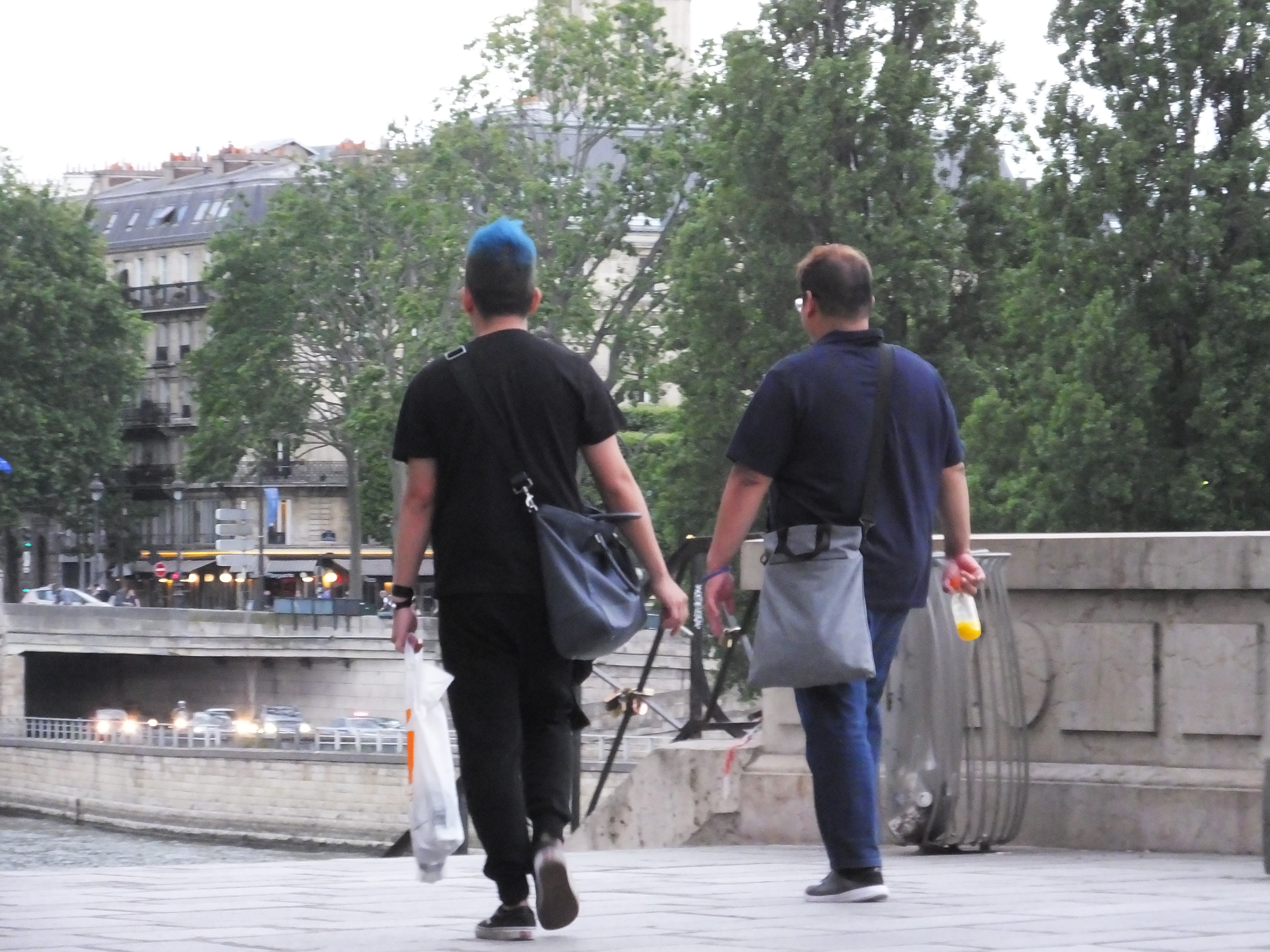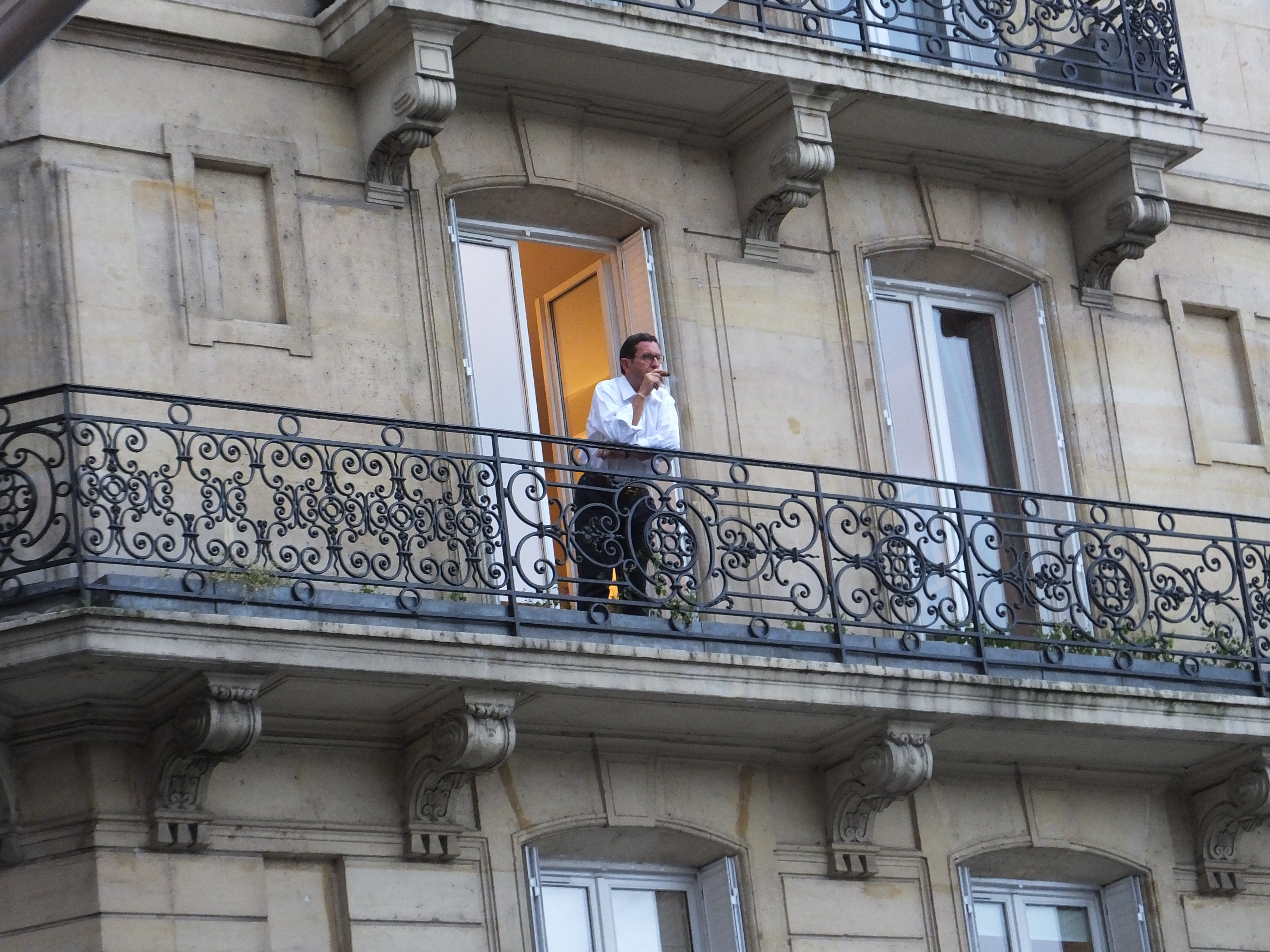 Tomorrow is the start off Le Tour de France, and the beginning point is at Mont Saint-Michel and on to Utah Beach at Normandy. If you have a chance to find the coverage on your television, I hope you will. It will be gorgeous scenery. And we plan to watch all afternoon!
Today's café chairs kind of matched the weather…gray.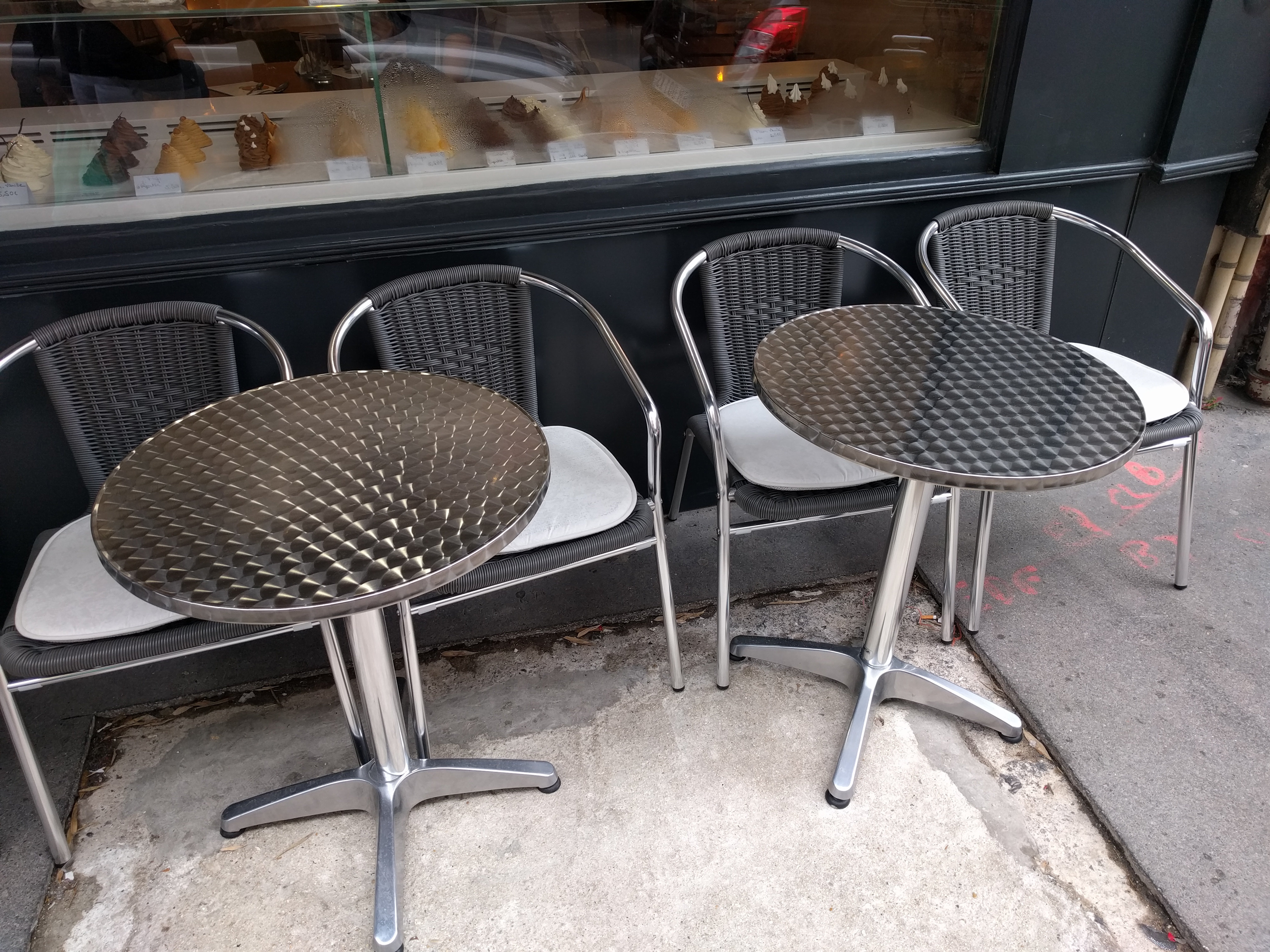 A bientôt
L & B