Bonjour,
It's Friday morning and as the kids leave for Alabama, the temperature is about 60 degrees! The heat wave finally let go last evening around 8pm which led to a better night's rest, hopefully, for everyone.
We spent our final day yesterday in the Louvre which for the most part is air-conditioned, though there were cooler spots than others. We hit it just perfectly with no line at all and spent four hours!  For a 10 and 13-year old, I was pleased that they hung in there in what was the usual wondering around and getting lost a time or two in this massive structure. We saw most of what I wanted to show them except for the Venus de Milo which we never encountered. Unfortunately, it was just too hot to wander outside but Bernie took some nice shots out of windows. If you've never been to the Louvre, you can't imagine how huge it is and how one can never see all the majesty.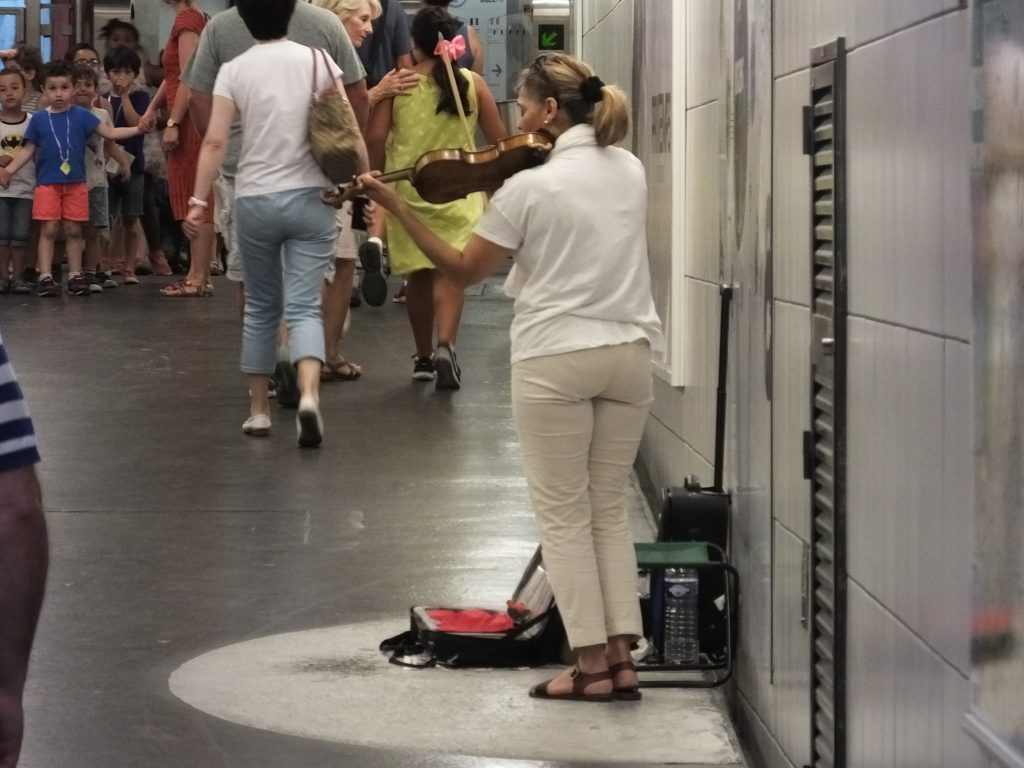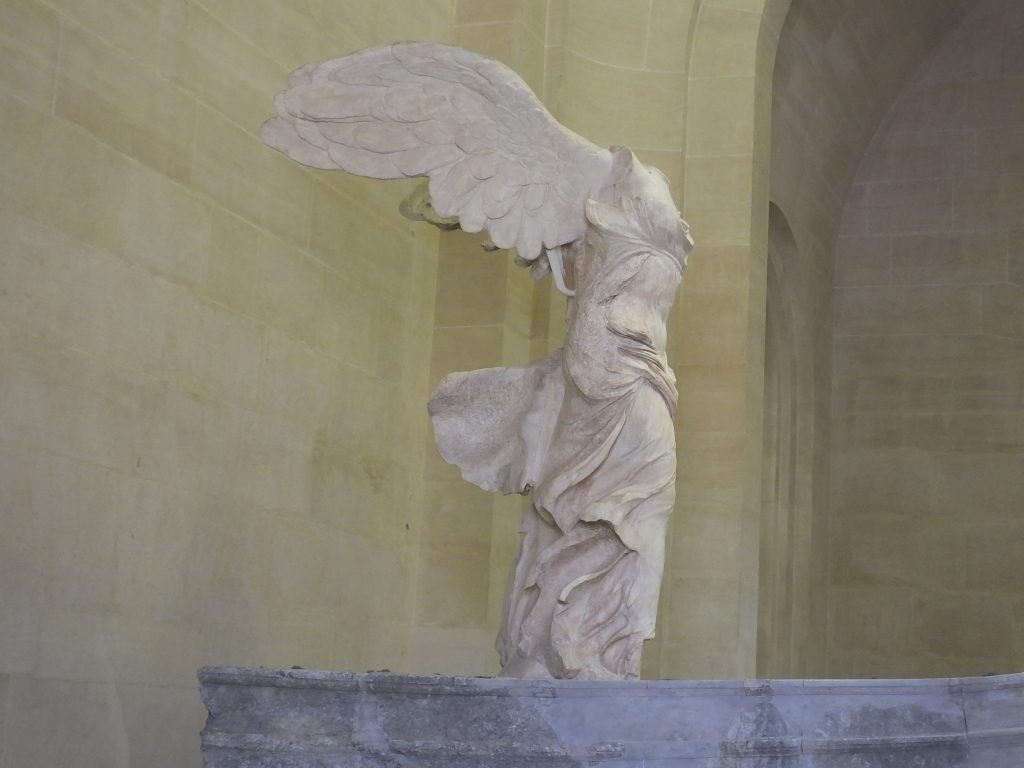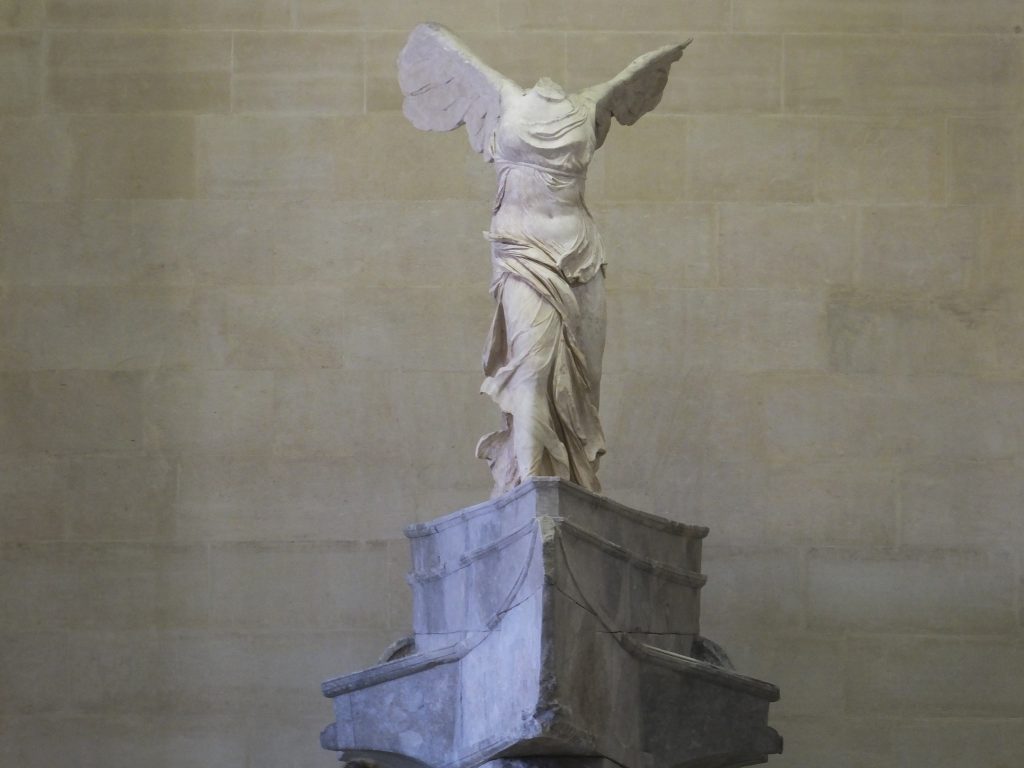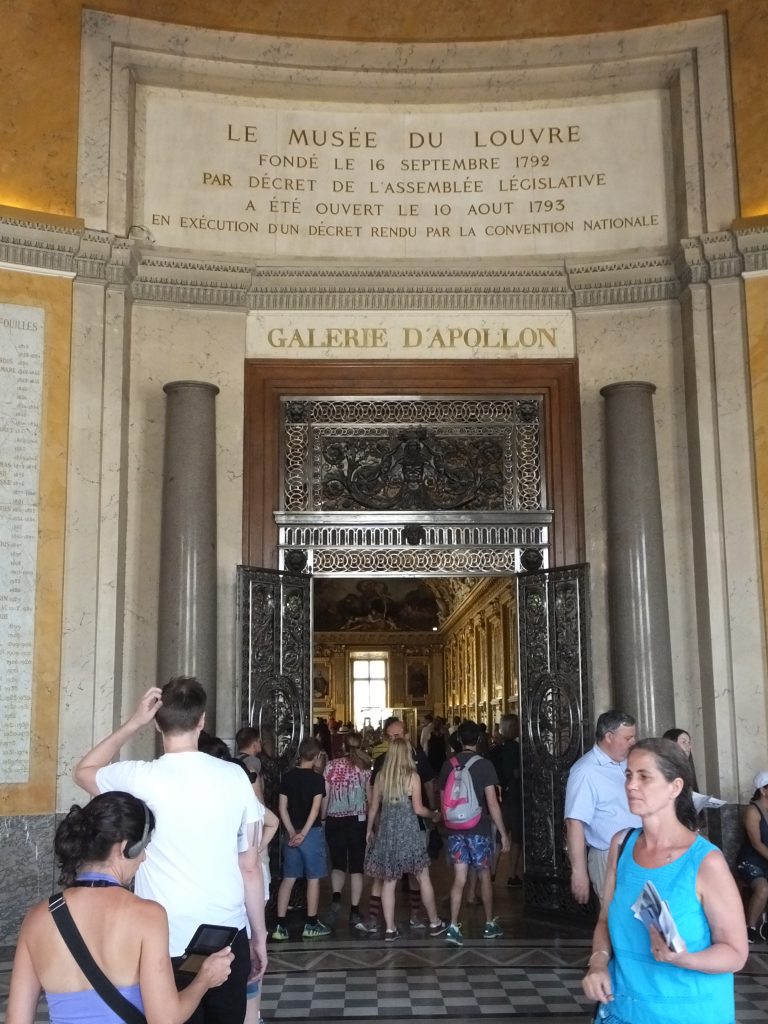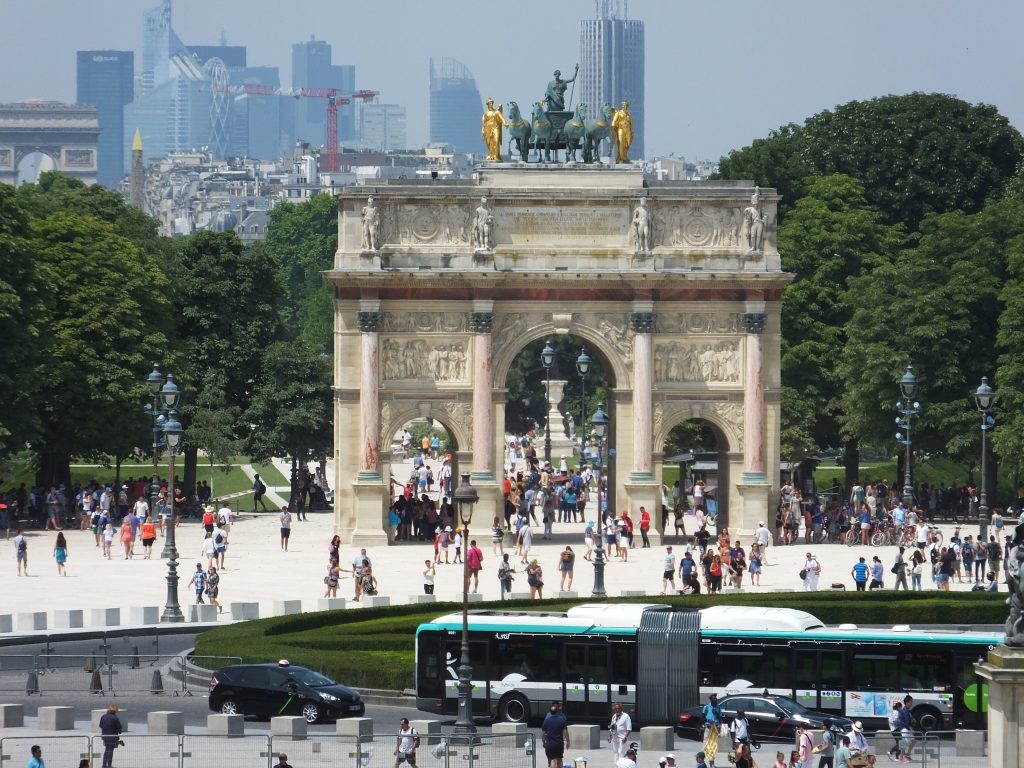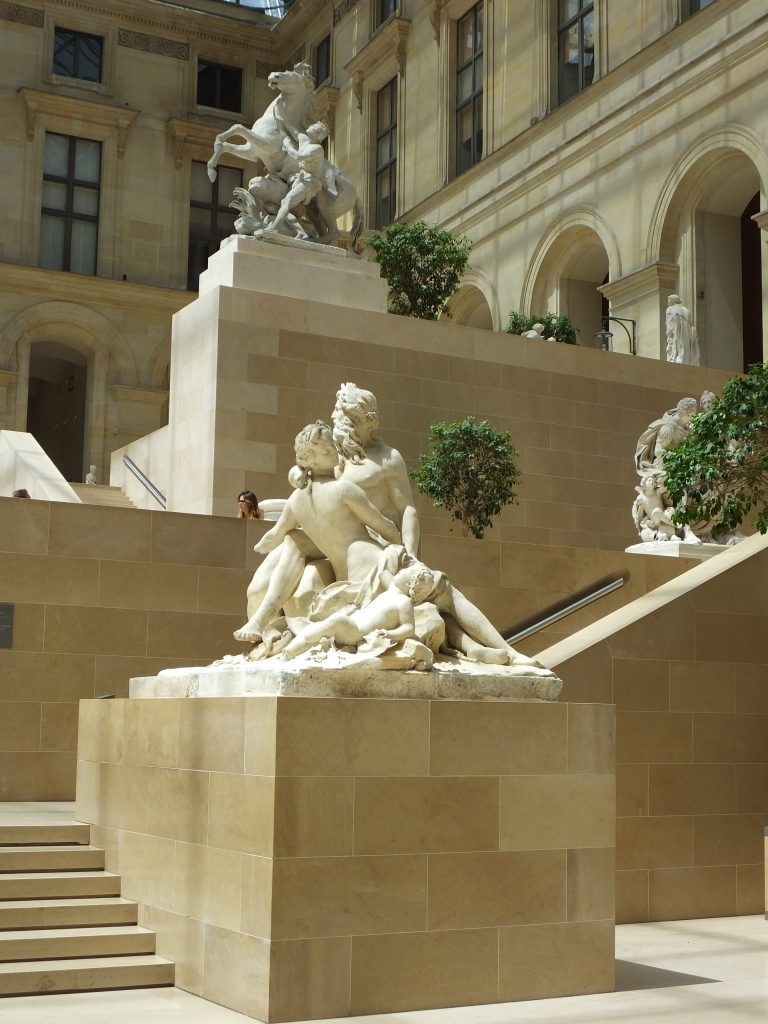 Say goodbye with us as Chris, Nancy, Andrew and Avery depart for a LONG day's journey home. Somehow the gold cross atop L'Eglise St.Paul/St. Louis seemed appropriate as we walked wistfully back to our apartment.
The "Purely Paris" photo of the day is one we caught last evening:  canoes to rent along the Seine!
We plan to rest up a bit, do some laundry, and enjoy the cooler weather.
À bientôt,
L & B