Bonjour mes amis,
Can one have a miserable day in Paris? Yes, it would seem so when the temps soar to 100 degrees in no air-conditioning or what the Parisians call "un canicule." The longest day of the year didn't turn out so well for us. We had such anticipation of sharing La Fête de la Musique with our kids. It's a city-wide music festival in celebration of the Summer Solstice on June 21. Last year, it was cool and rainy as we were remembering yesterday.  Oh, well.
The plan for the day was a trip to Les Galeries Lafayette to show off the dome, the view, and eat up top at Le Pailotte Cafe. That all sounds good unless it's too hot to breathe outside. We did walk around the air -conditioned interior of the department store, did take in some of the view up top, walked over to the cafe and were told that they were only serving burgers and a Niçoise salad, presumably because of the heat. It's a lovely but rather make-shift outside eating establishment, probably lacking full refrigeration under such extreme conditions. We opted to go back inside and have a mediocre lunch at one of the restaurants. Don't recommend this.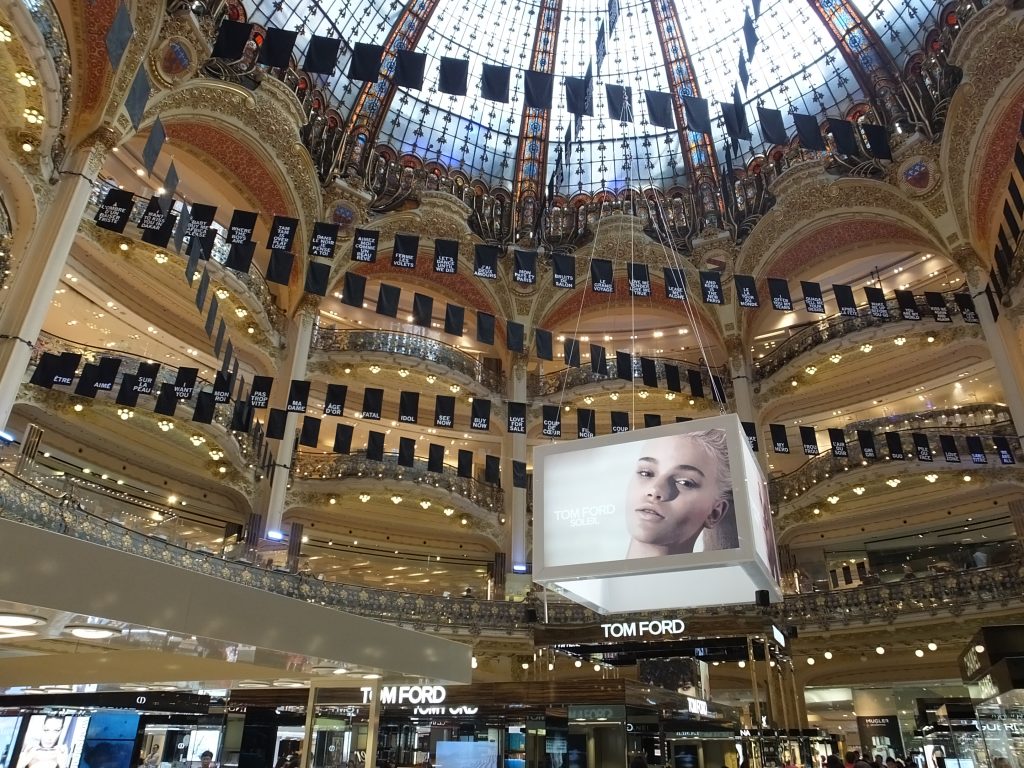 We went back to the apartment, closed all the windows, ran 3 fans, and did our best to survive. After a snack dinner (who can eat in this heat?), we did walk around just a bit in La Place des Vosges and try to enjoy La Fête.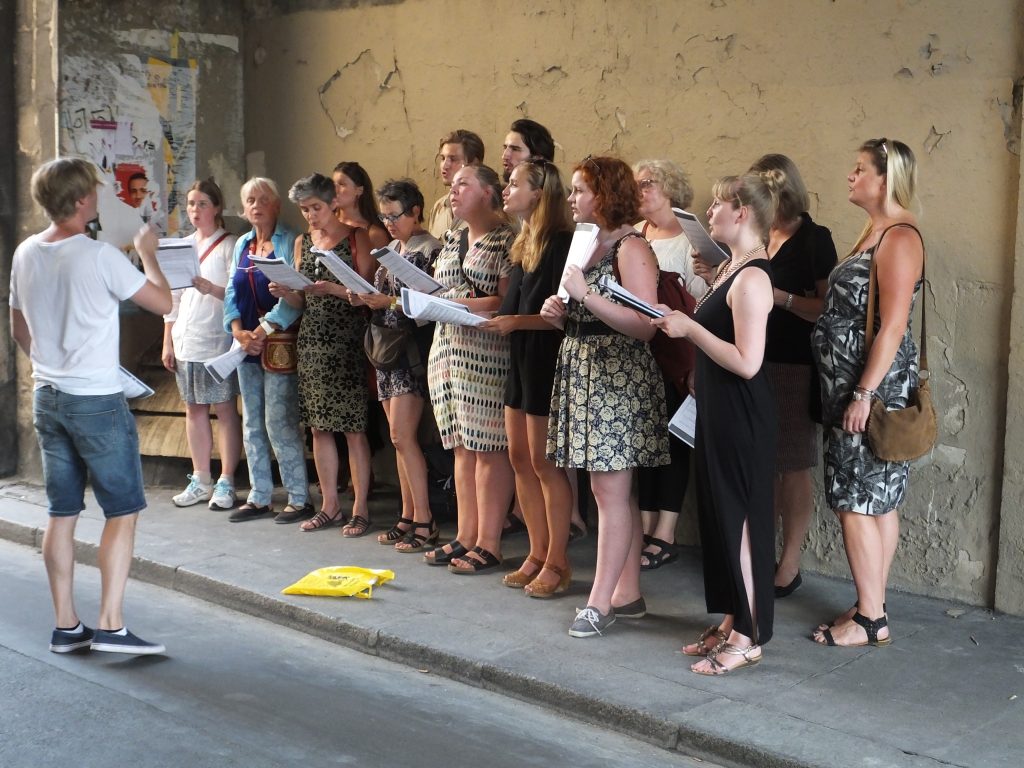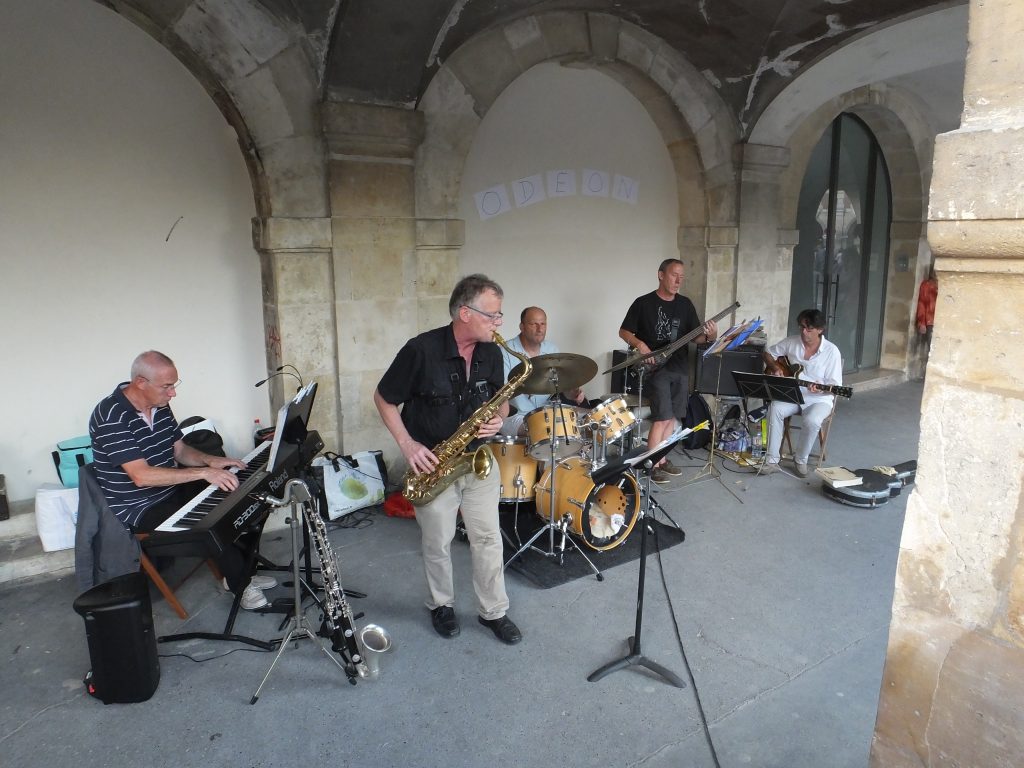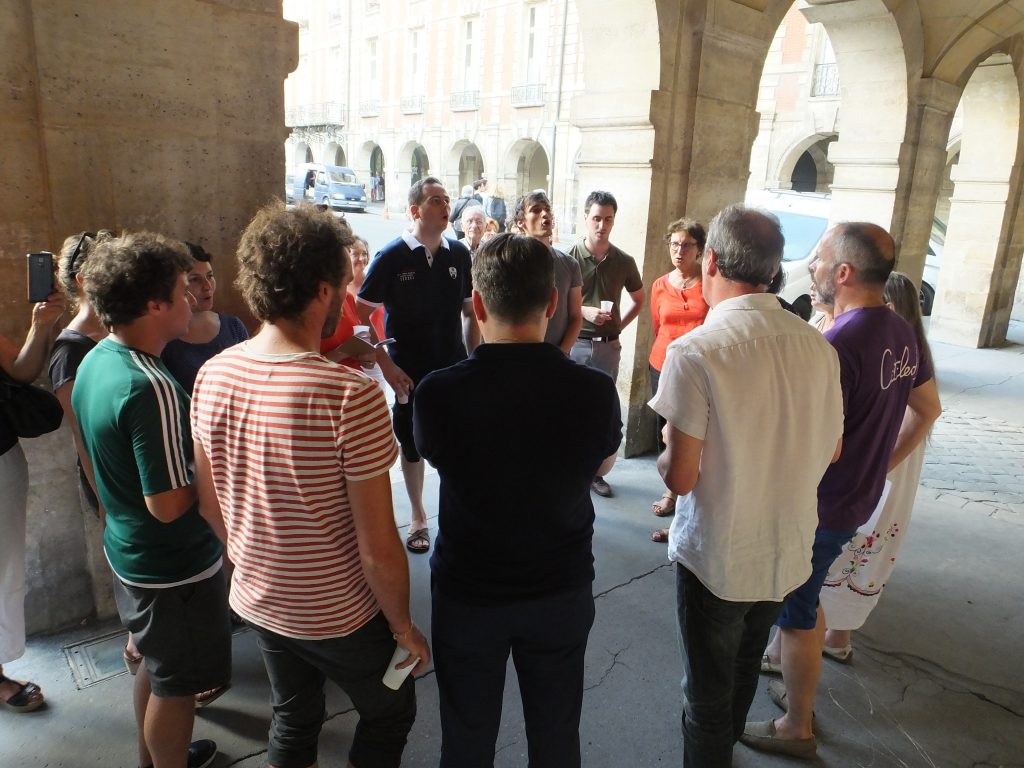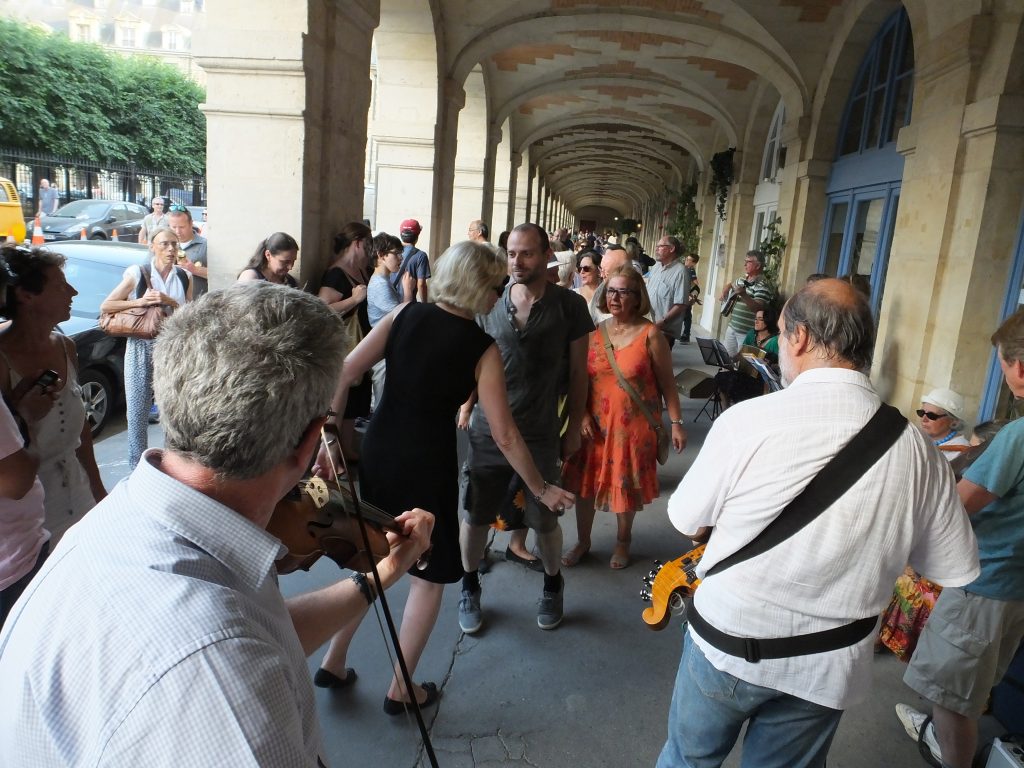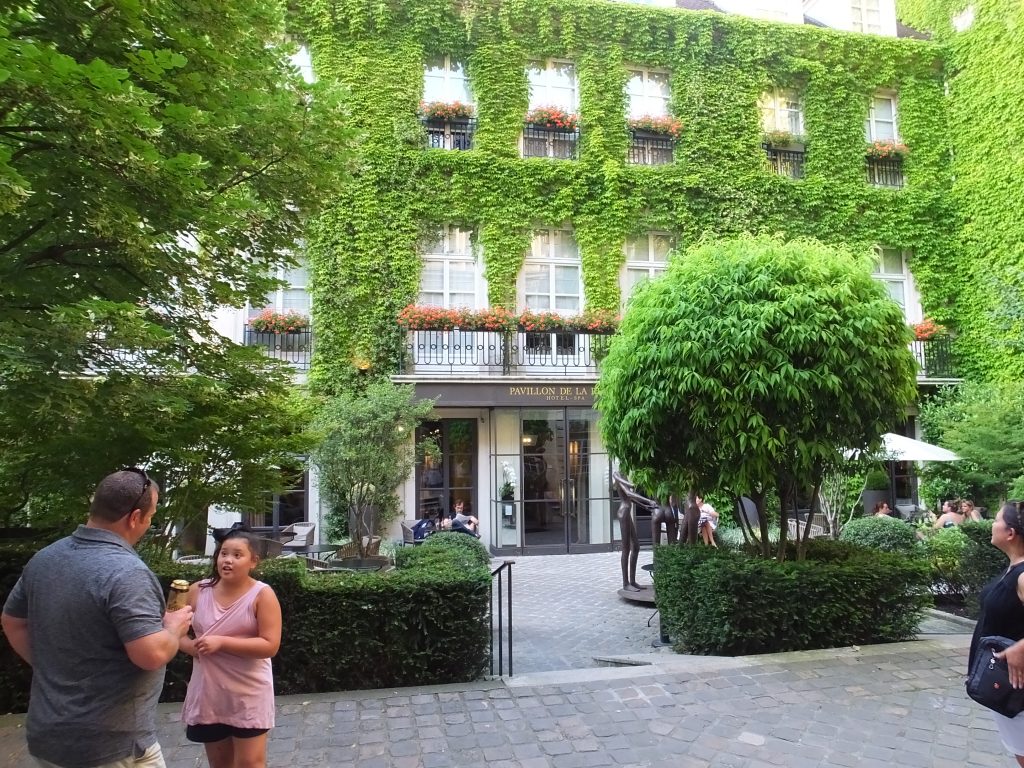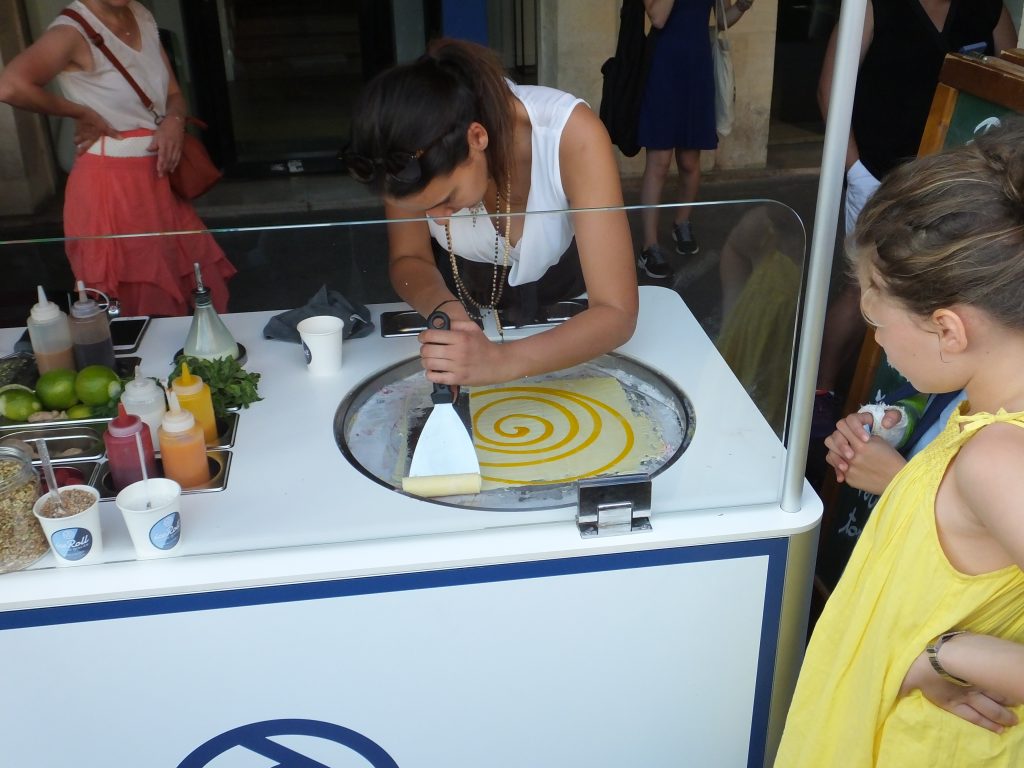 The "Purely Paris" photo of the day has to be this one of a single, massive, puffy white cloud which appeared in the sky about 8:30pm. Notice the string of white police vans protecting the area last night. 
Today is our final day with the family, and there is an official heat advisory out for the city. We plan to spend most of the day at Le Louvre where it is air-conditioned!
À bientôt,
L & B