Bonjour,
After a very late night, we waked up to hear about the horrific attack in Nice which is hundreds of miles from us on the Mediterranean Coast.  Thanks to all who have checked on us. I had already written most of this post in nothing but fun; now, the sadness lingers. However, I decided to post our day in defiance of all those who would take away our right to gather in innocence to celebrate a country's national holiday. May the victims rest in peace and may the families involved manage to find solace with time.
The French Fète of Independence is always held on July 14, Quatorze Julliet. The two events are the Bastille Day parade along Les Champs in the morning and the fireworks at dark staged from the Eiffel Tower. There is a third event which we've never been brave enough to attend which is the Firemen's Ball held in the fire station near us. We understand that it is most interesting after midnight when the firemen dance supposedly in the nude…oh-là-là!
If you are in Paris on July 14 and don't want to stand for hours on Les Champs to see the parade, you can cheat a little like we do and go to Pont d'Arcole and watch the fly-by. It's a great vantage point. It's the bridge with Notre Dame on one side and L'Hotel de Ville on the other. Today it was about 58 degrees on the bridge!
Another option is to watch the parade on Channel 2 on television.  They do a fantastic job with their coverage. The web site stated the fly-by would be at 10:44am and it was 10:44am on the bridge when Bernie shouted, "Here they come!" Perfect execution.
We spent the afternoon on Les Champs and were surprised to find that it was a pedestrian only street for the afternoon – the first time we've ever seen it minus cars.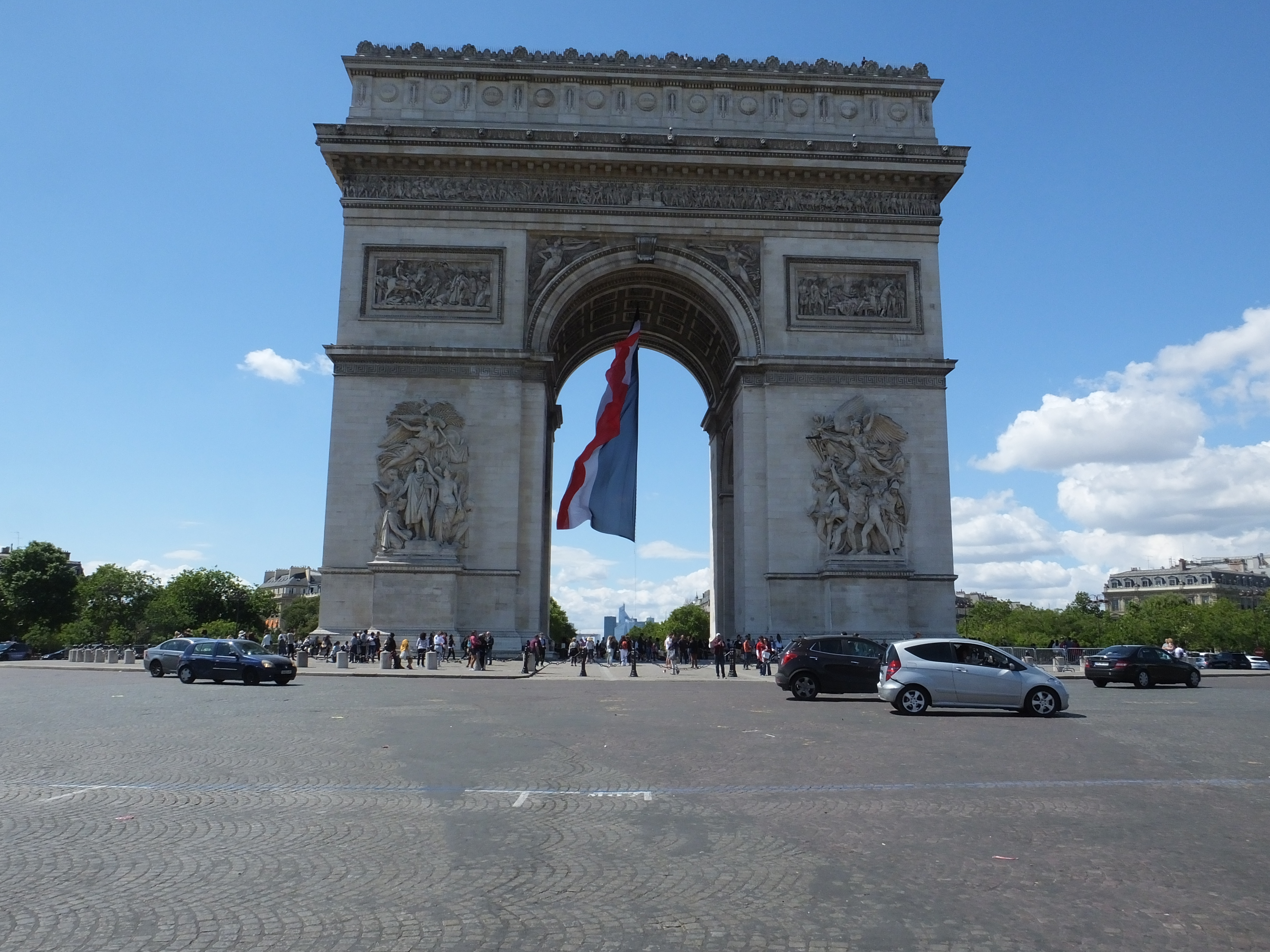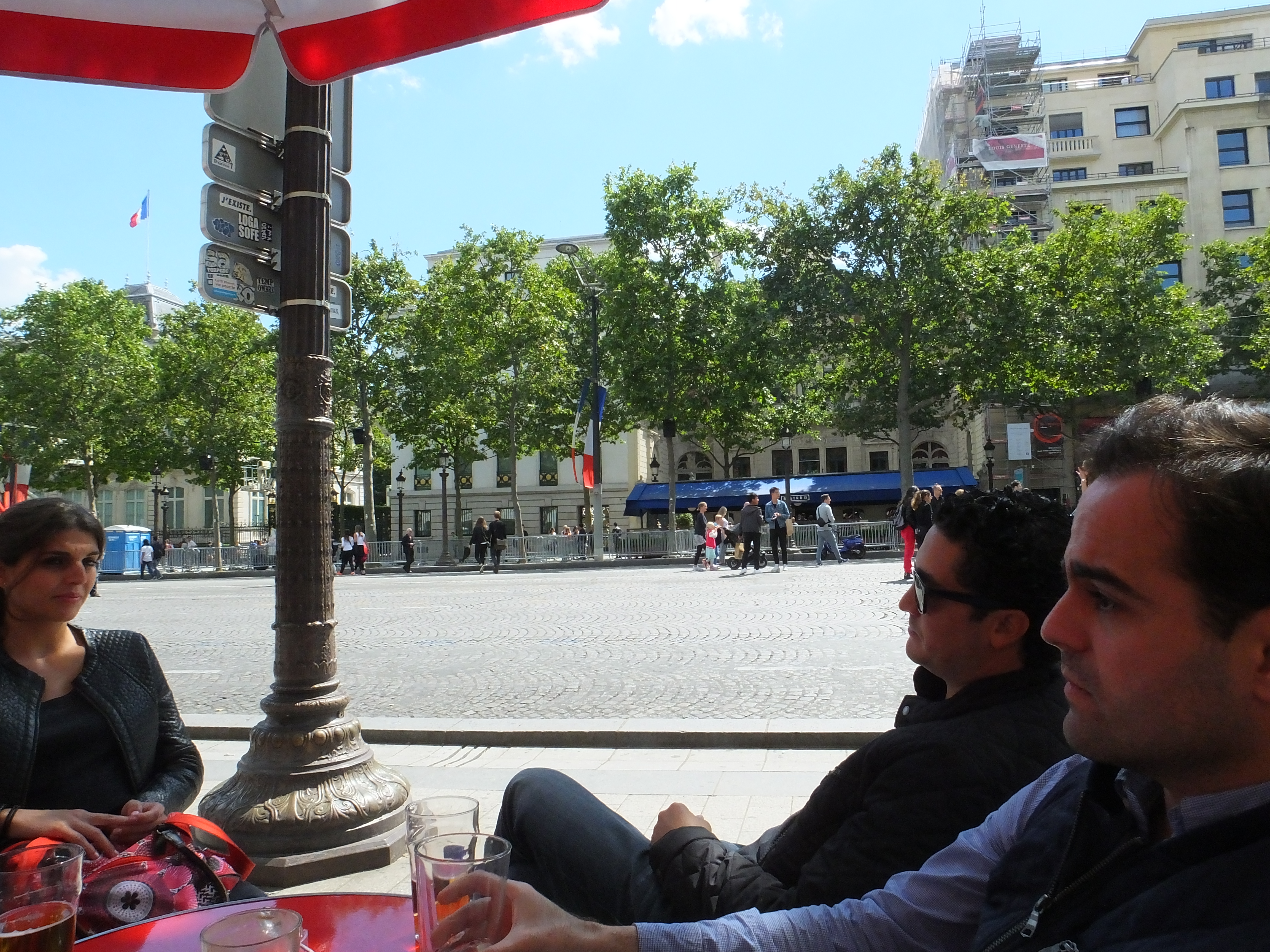 It's a fun day and we hope you enjoy the pictures.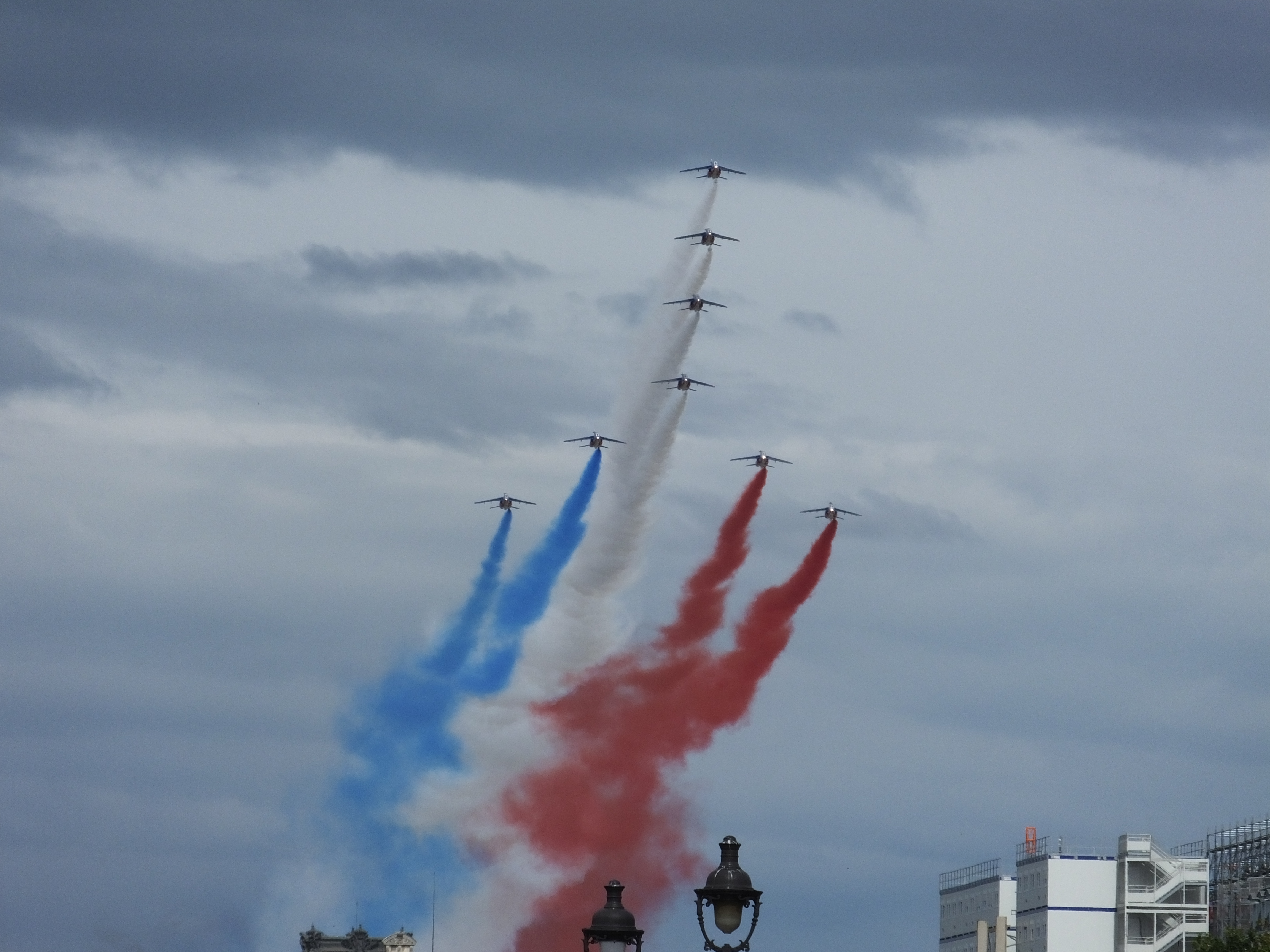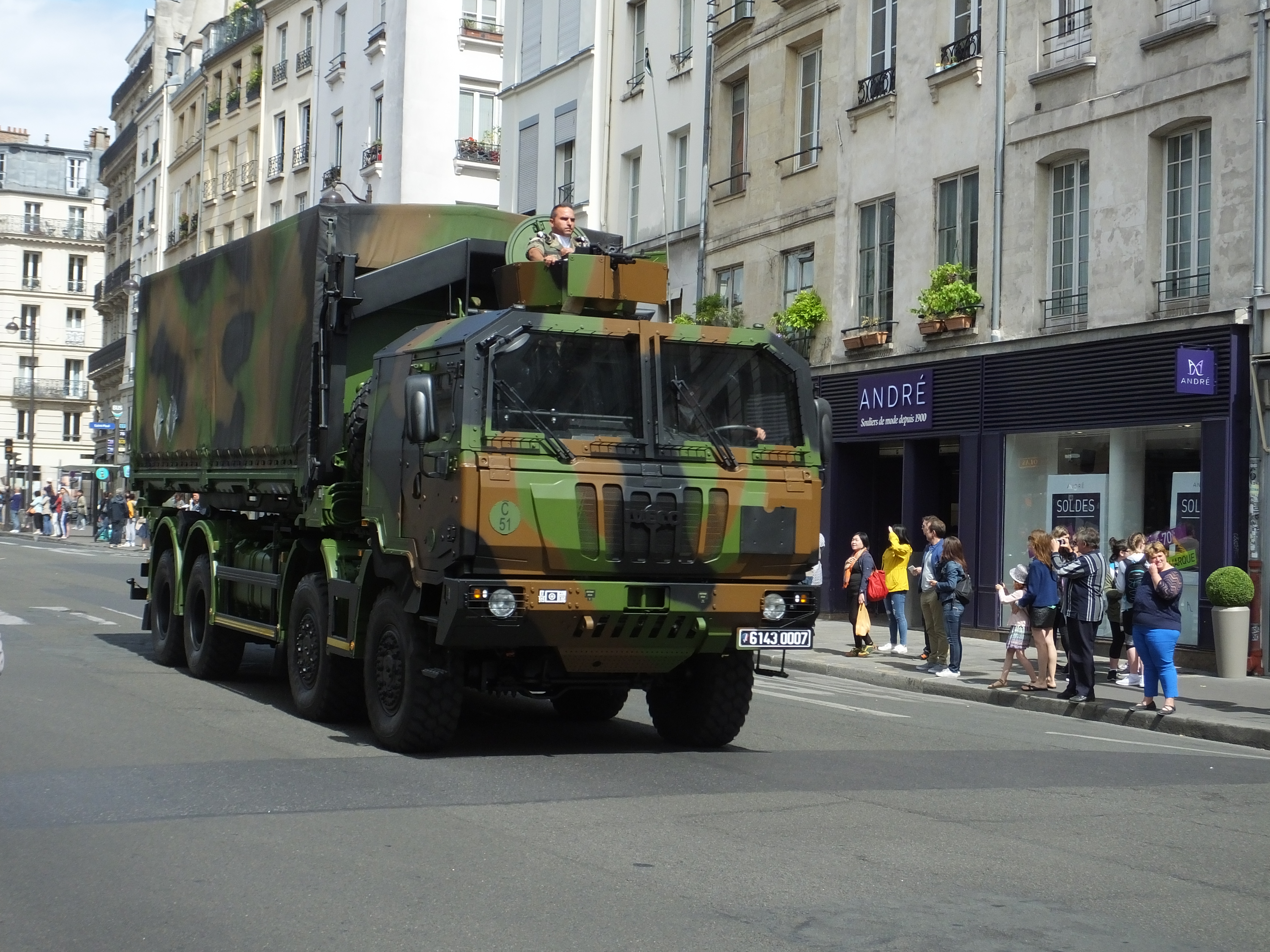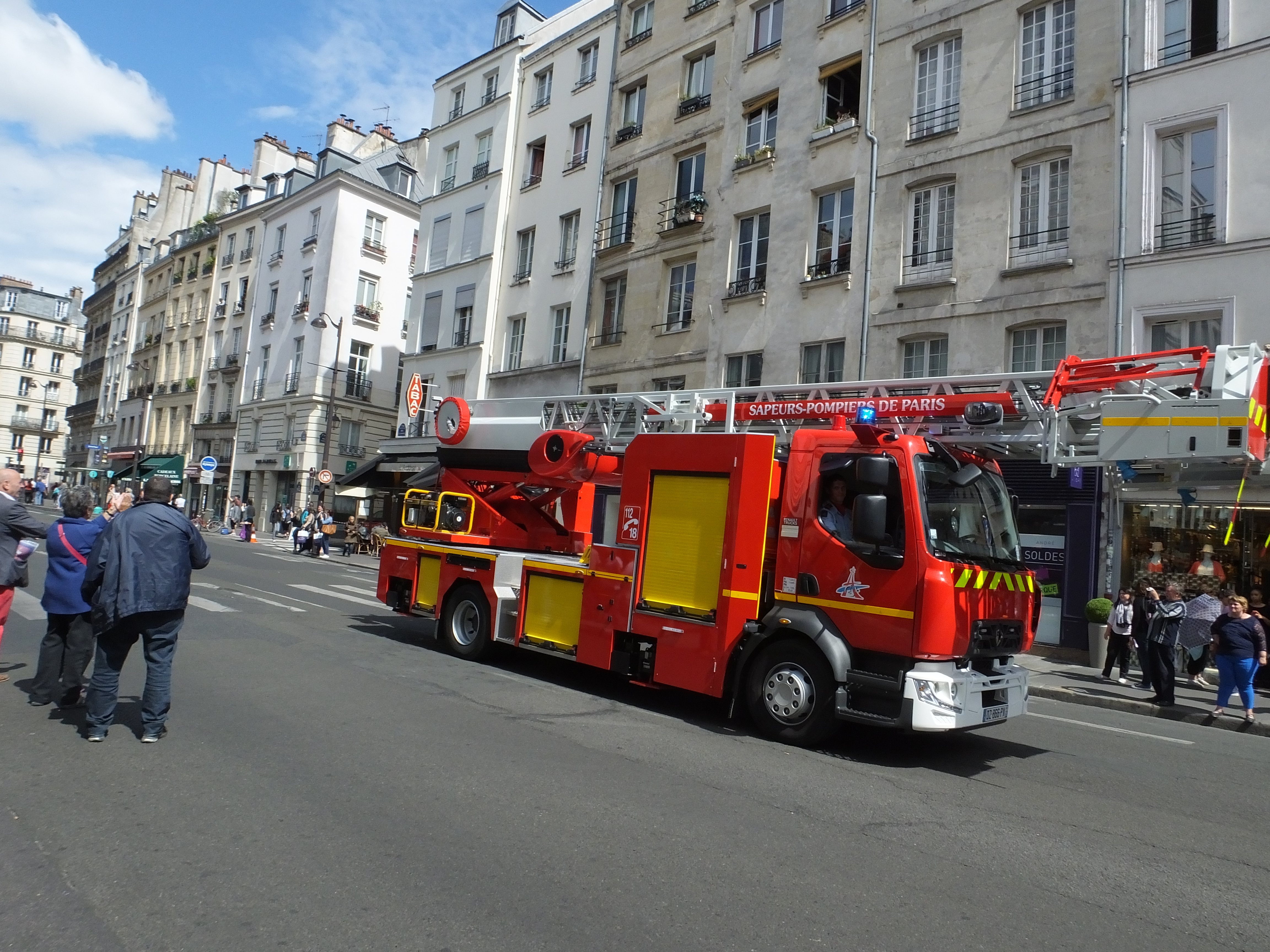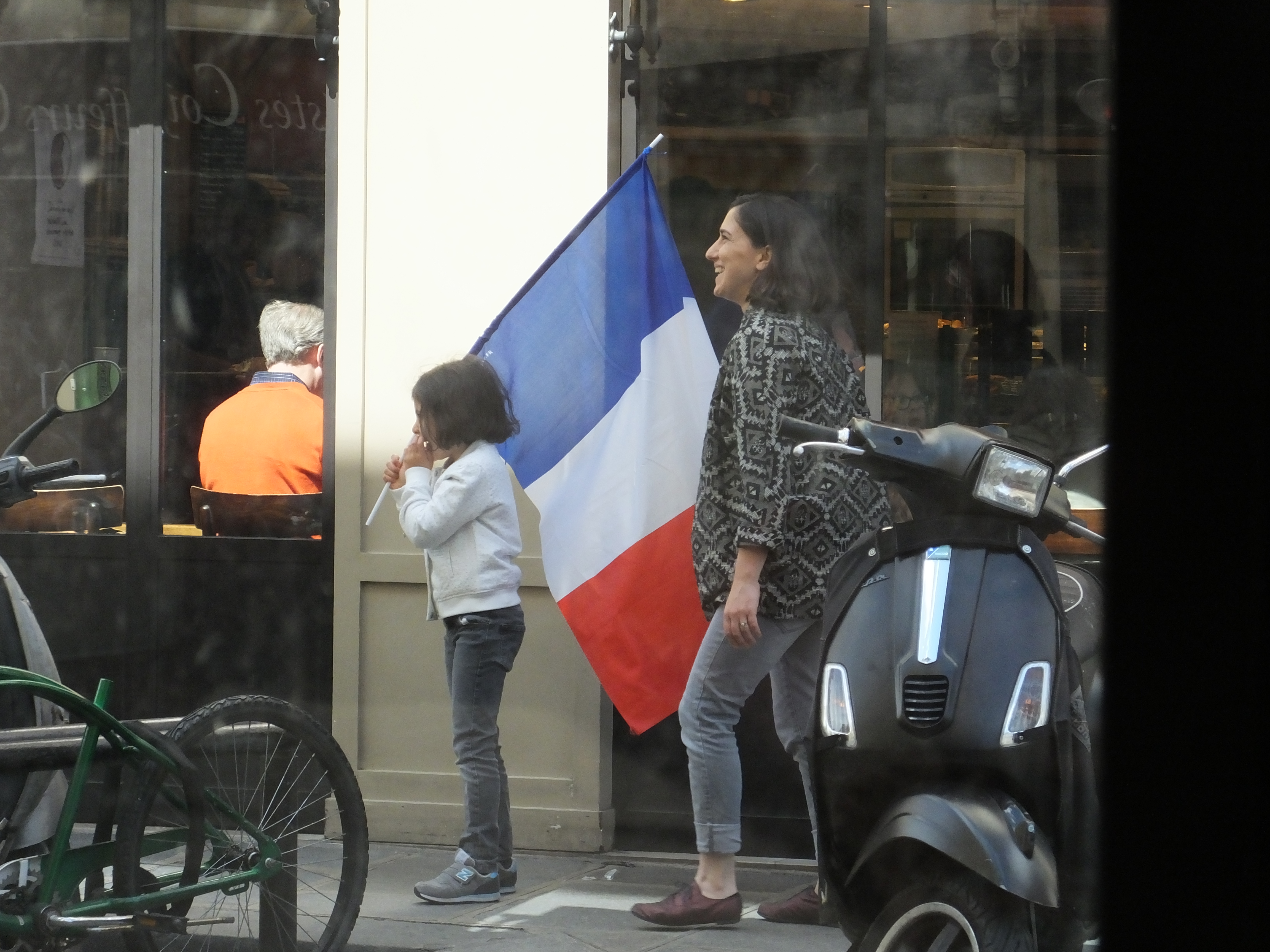 For our very special celebration, we had booked dinner at Ciel de Paris. It's a restaurant in the sky atop the Montparnasse Tower which puts you up above the fireworks.  It's a fantastic view. Bernie took probably 150 photos so it was difficult to select the best.  The real show is 45 minutes long, but here is our abbreviated presentation.
With a heavy heart,
L & B