Thanks to all 50 of you who voted! The winner is # 16, the traditional Drucker chair. I think this bodes well for keeping Paris in its classic style. This chair received 17 votes.
Second place goes to # 11, the purple chair with 11 votes.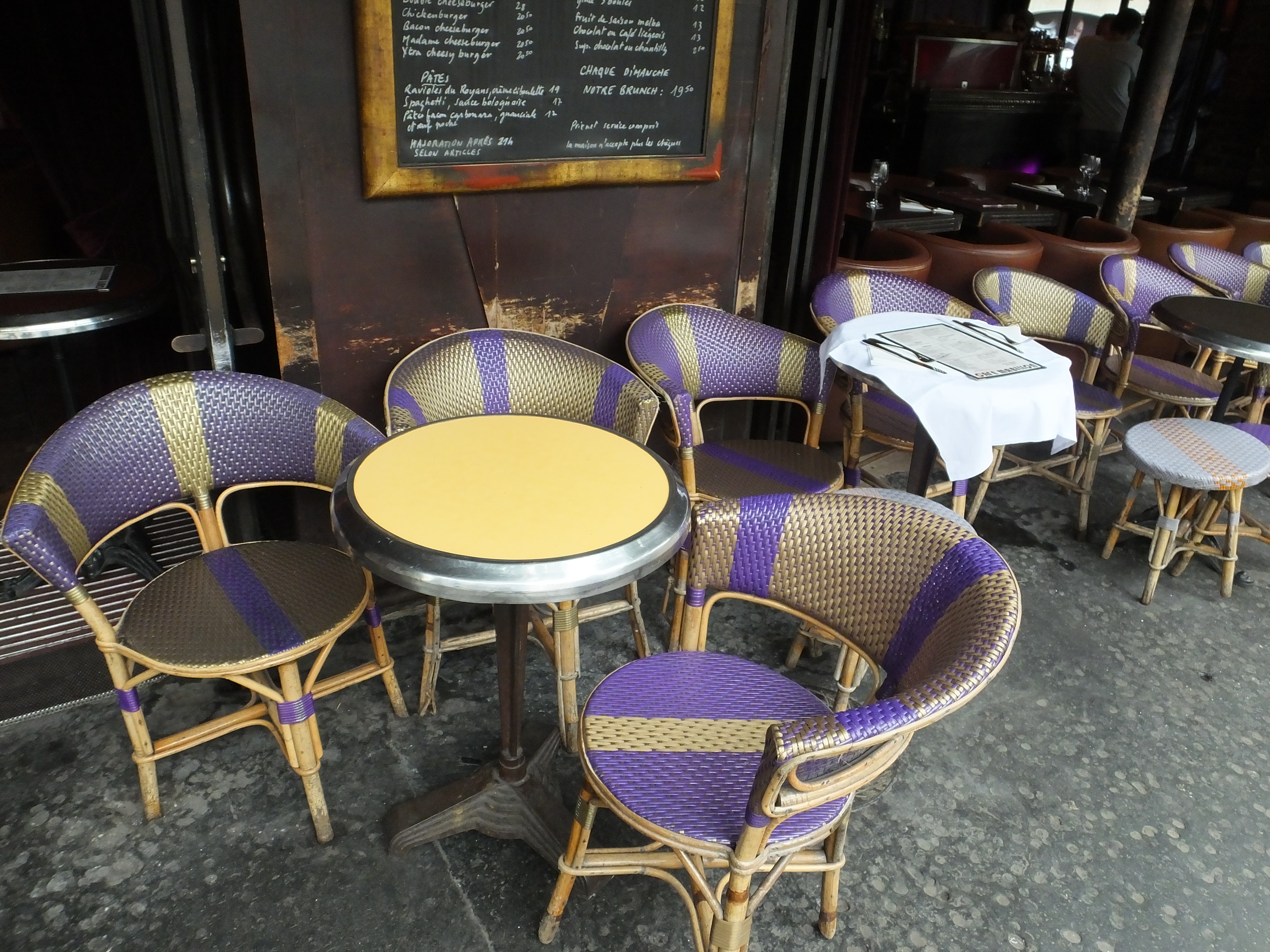 Third place goes to # 15, the black and white chairs with 9 votes.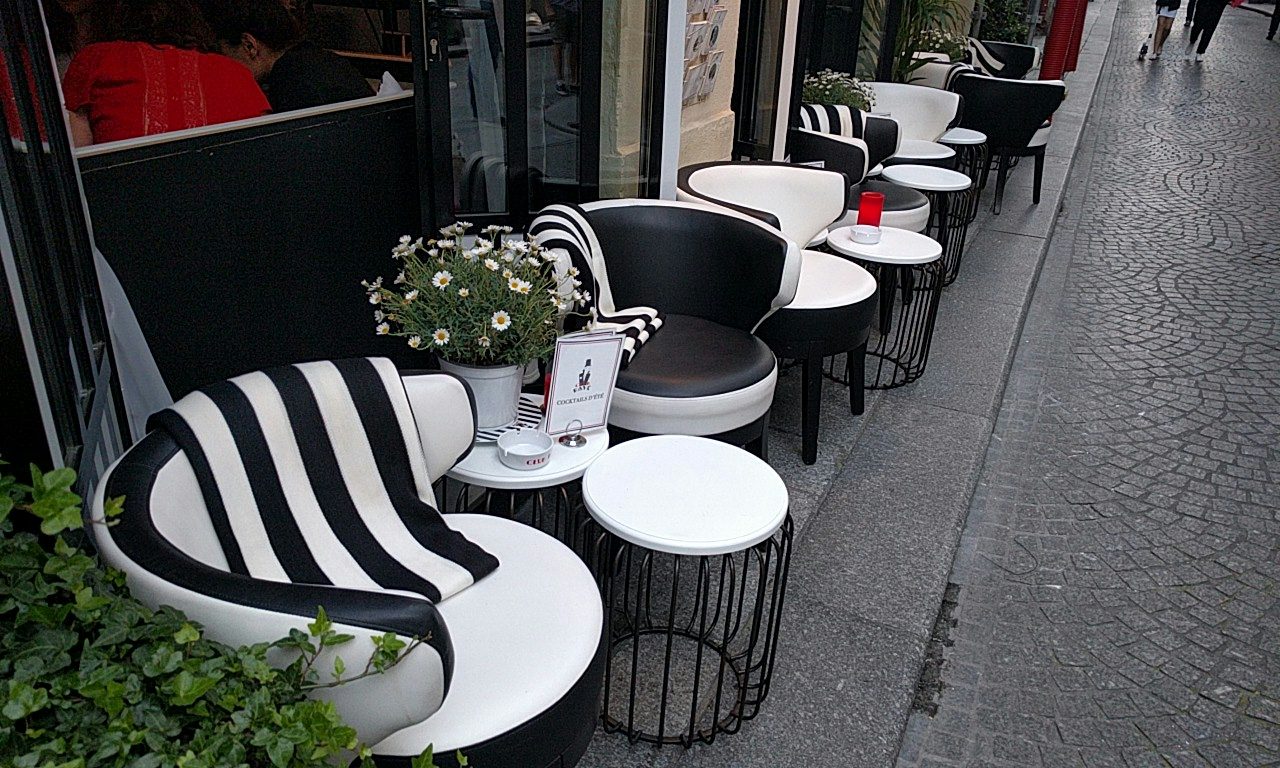 Next year, we're thinking of doing a series on the prettiest, most creative pastries as we walk the streets of Paris.  Something to look forward to. And on that note, this must surely be the largest macaron in Paris which we found yesterday on rue Cler.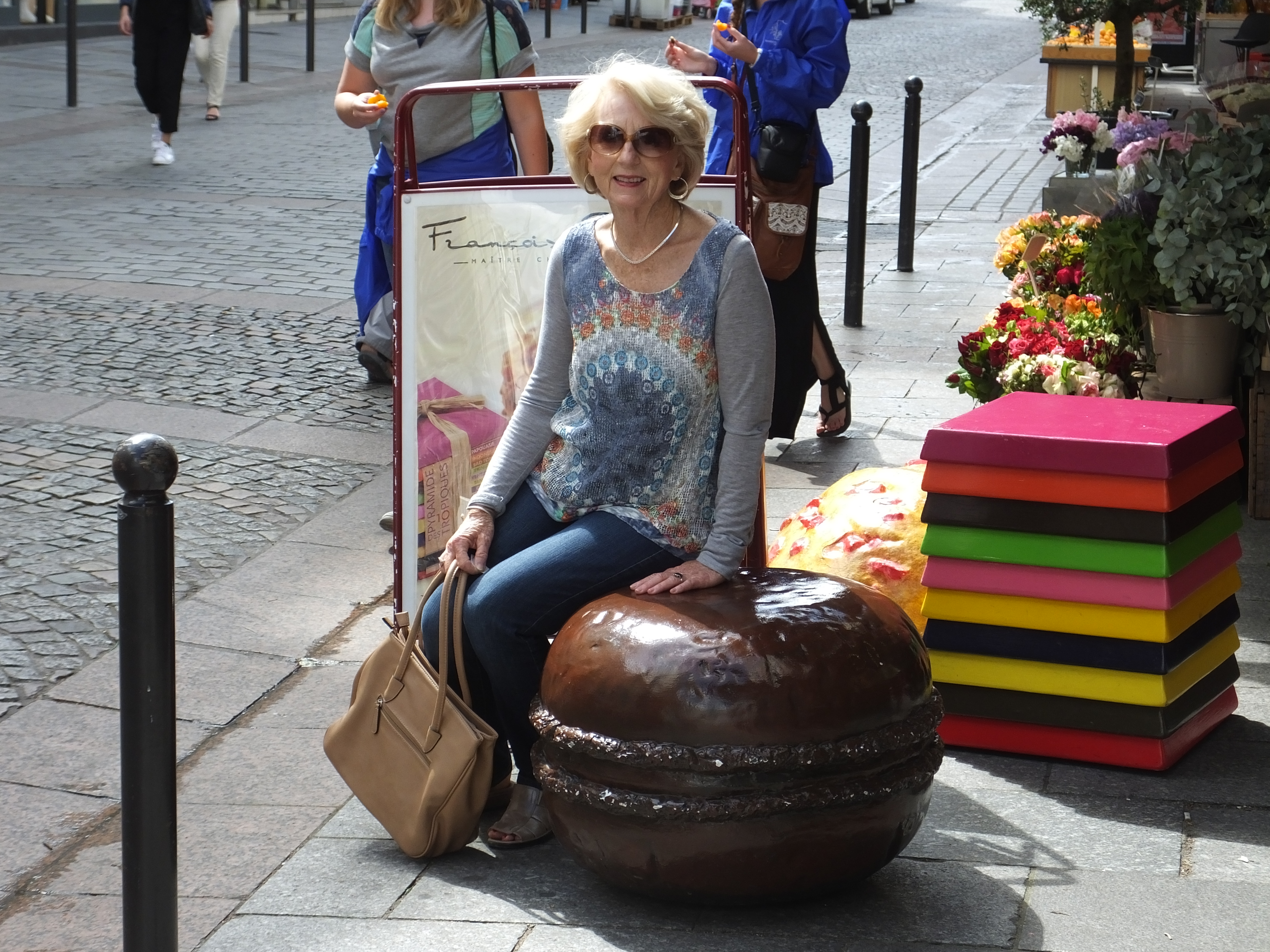 Just two more posts: one on Bastille Day tomorrow and then my final, good-bye blog for 2016
Merci beaucoup!
L & B