Bonjour,
Thanks to so many of you for the kind support in regard to this damnable case of vertigo I have managed to get. About ten years ago, I had this for one solid year and truly thought I was going to lose my mind.  I tried every remedy I could find but nothing helped until a clerk in Publix suggested (while I was looking for ginger) that I go to Dr. Anthony Hussein, a chiropractor. After 10 weeks with him and a diagnosis of cervicogenic vertigo, I was cured!!  The condition is related to neck muscles and how they are connected to the mechanics of your ear. Unfortunately, he is not in Paris. I will do some of the exercises he recommended but my situation is not positional. We did all of that with no luck. So, it is what it is, and I'm sorry to take up time on the blog, but so many have asked about it or sent suggestions. Sleeping is the hardest part!
With eager anticipation, yesterday was LONG as we waited and waited for the arrival of our guests. Natalie and Carson didn't land at CDG until about 12:40 and then were snagged by one of those incorrigible taxi drivers who promise the world, give you drinks, tell you about the city and charge you 120 euros. The regular fee should be around 60 euros. Anyway, she fell victim and got driven around with this excuse and that only to finally arrive at her hotel around 3:30. After a brief rest, a snack on the street, and unpacking, we didn't connect until 7 for dinner. Natalie is a very successful realtor and had to work all through dinner on a closing situation that was going south. Hopefully, for her, today will be less encumbered.
Natalie's comment was interesting: "Geez, they're so many people here! It's never been like this before and kind of takes away some of the charm!" She's absolutely correct. It's a madhouse in Paris right now. My comment was, "Wait til you see Montmartre tomorrow on a Saturday."  It was the best and perhaps only day for us to go and be assured that all the artists would be around.
Here's some photos from our walk along the river last evening.  Somehow, we managed not to get Natalie in a single photo. We'll do better tomorrow.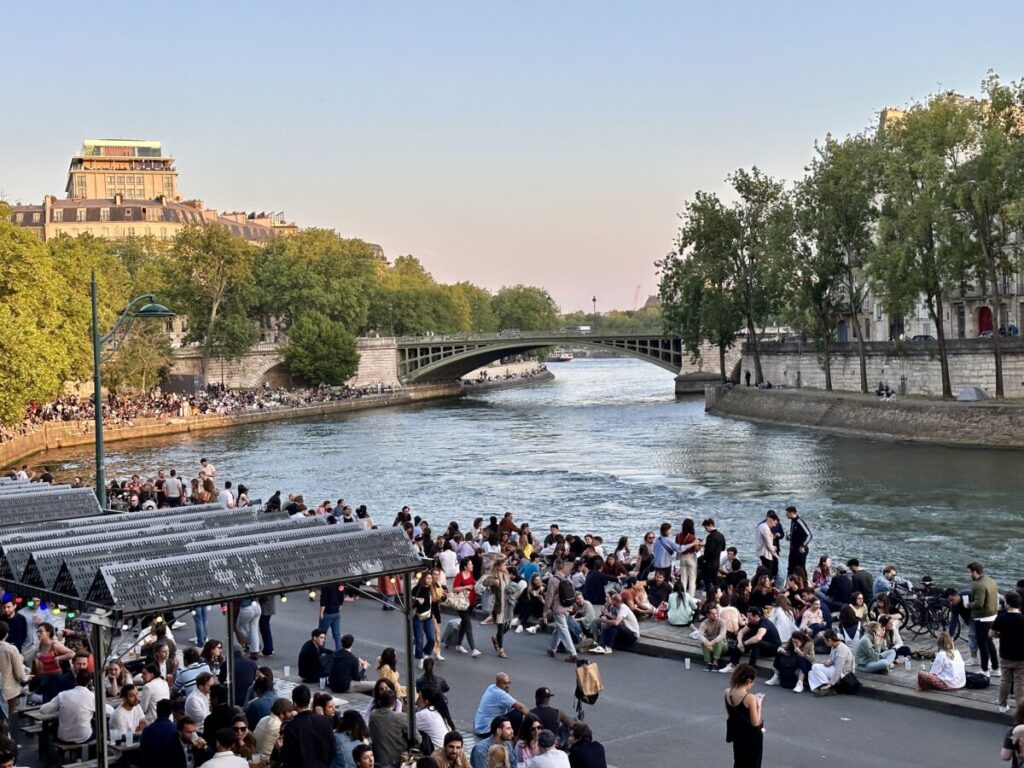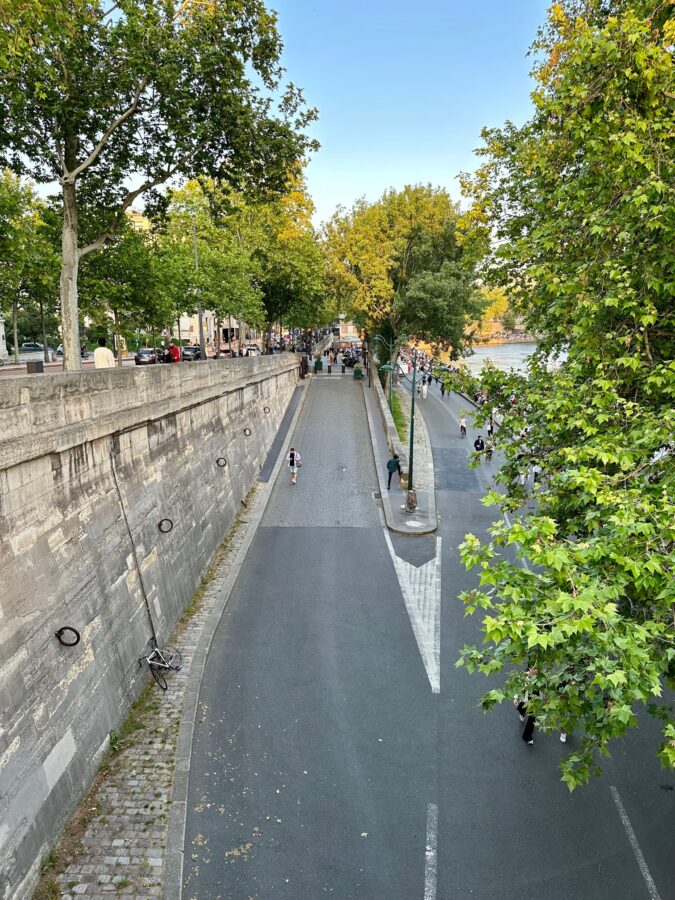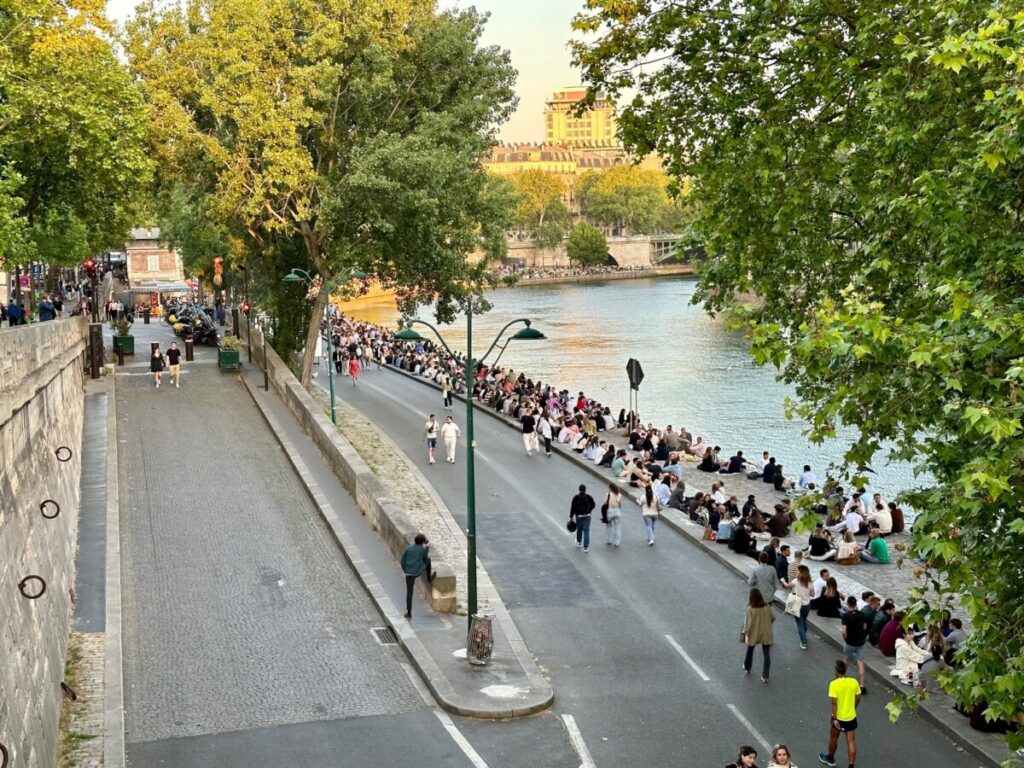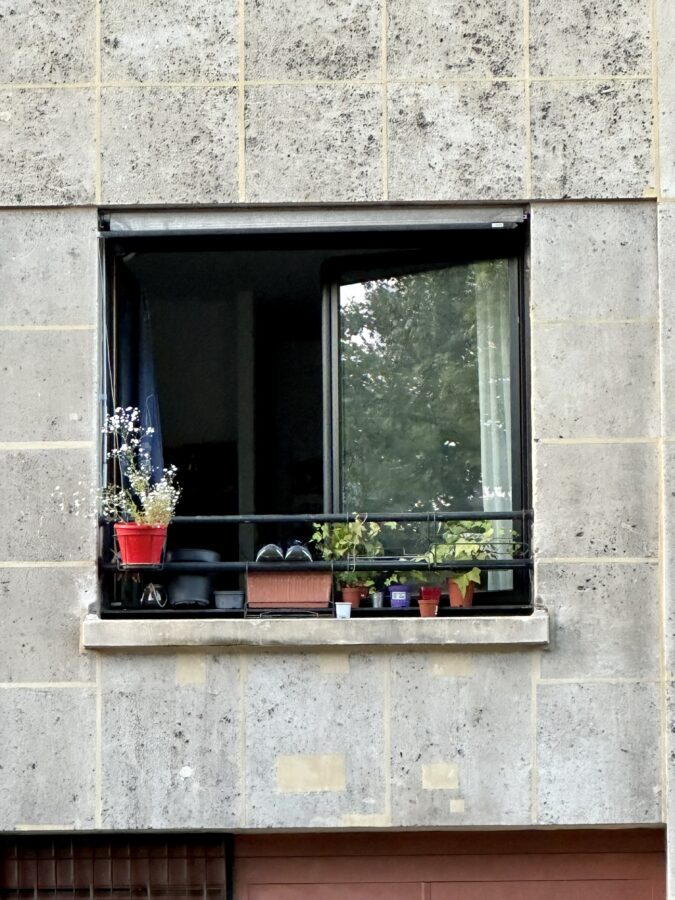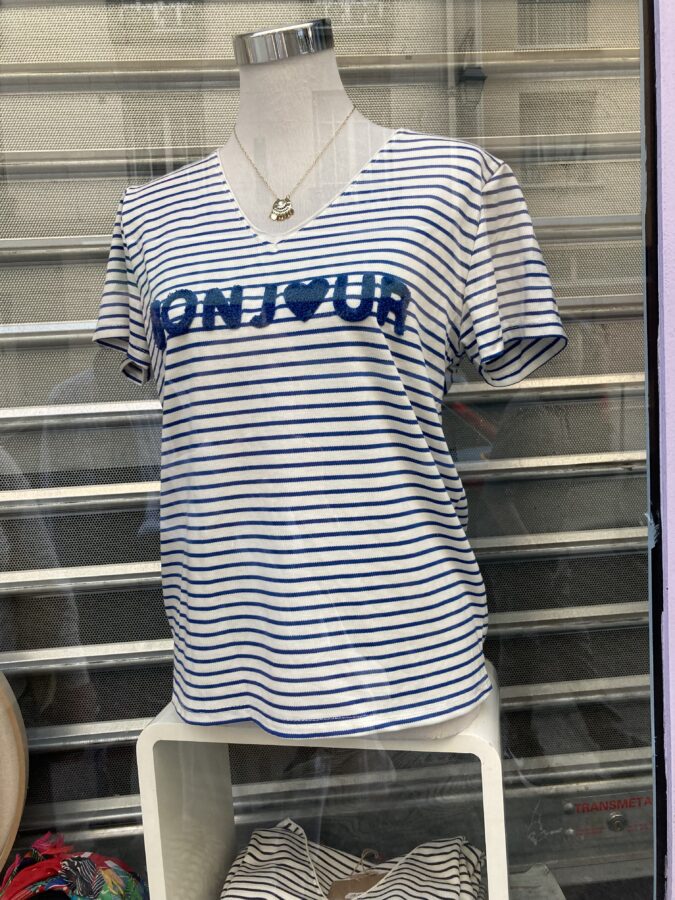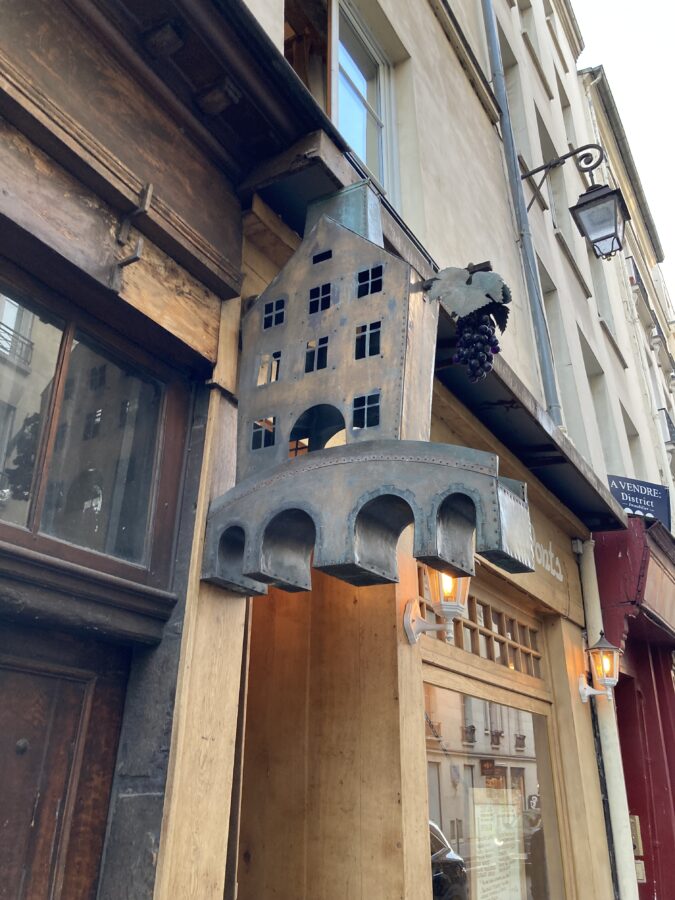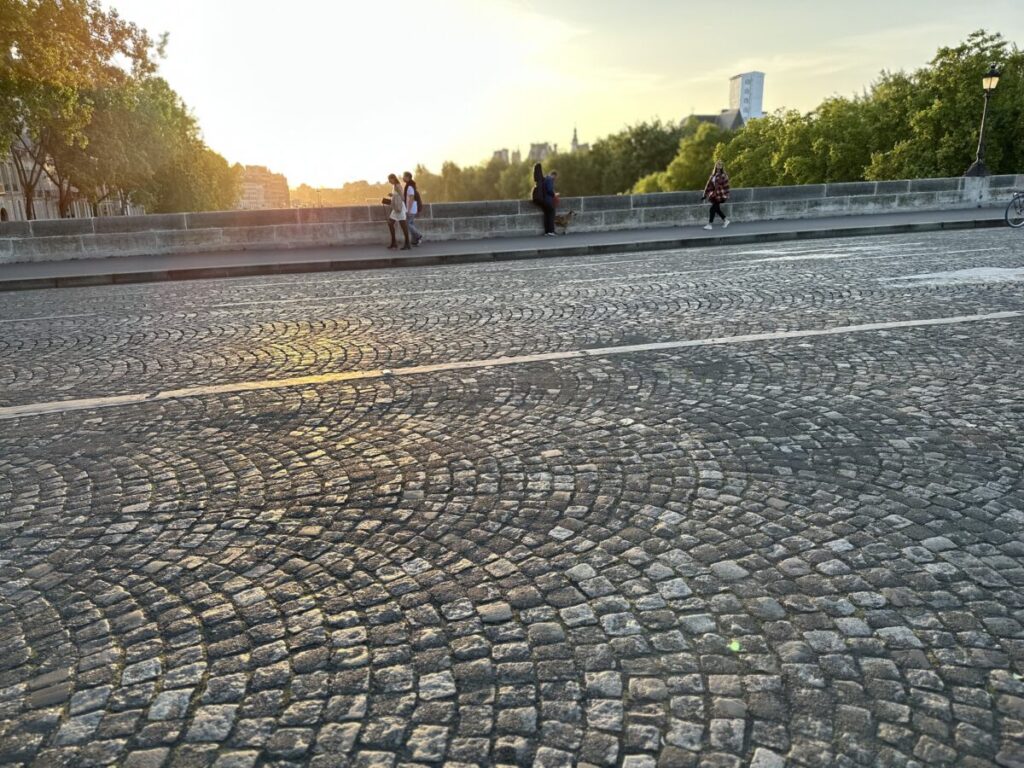 When your grandson is taller than you, well, you know that you're getting older!!
Have a great Memorial Day weekend. God Bless those who died for our country!
L & B