Bonjour,
What better day could one have than to share a place you love with people you love!
Yesterday was part of a holiday weekend in Paris. Pentecost Sunday is today in celebration of Christ's ascension. And on Monday (our Memorial Day), we will be honored to celebrate by spending a day on the Normandy beaches. Yes, it will be jammed but so very appropriate. I hope it will be the memory of a lifetime for both Natalie and Carson. History will come alive!
I think the photos will tell the story of our day far better than any words I could use. Some photos are mine, some are Bernie's and some are Natalie's.  Enjoy!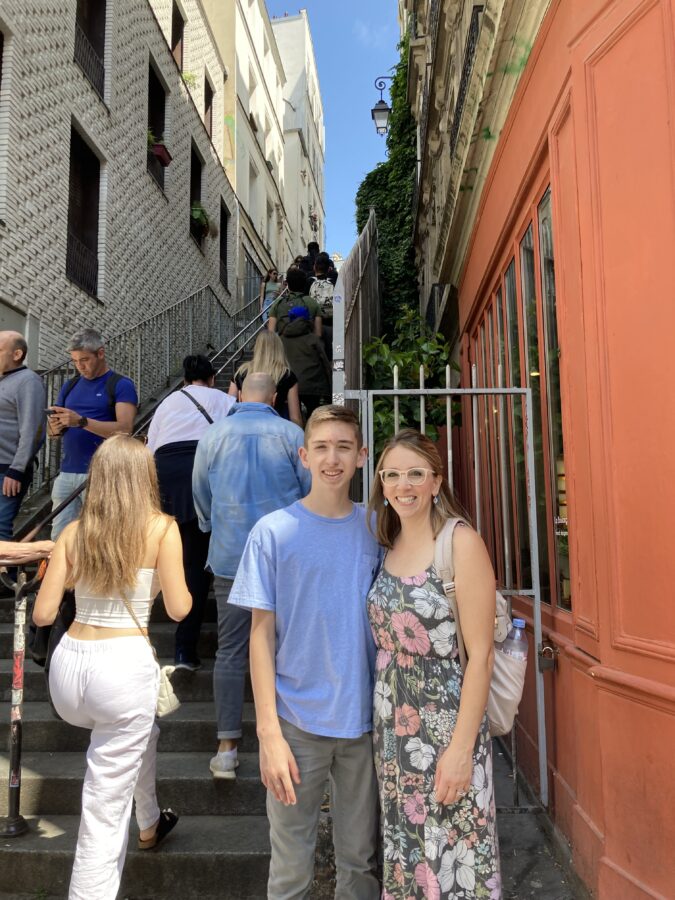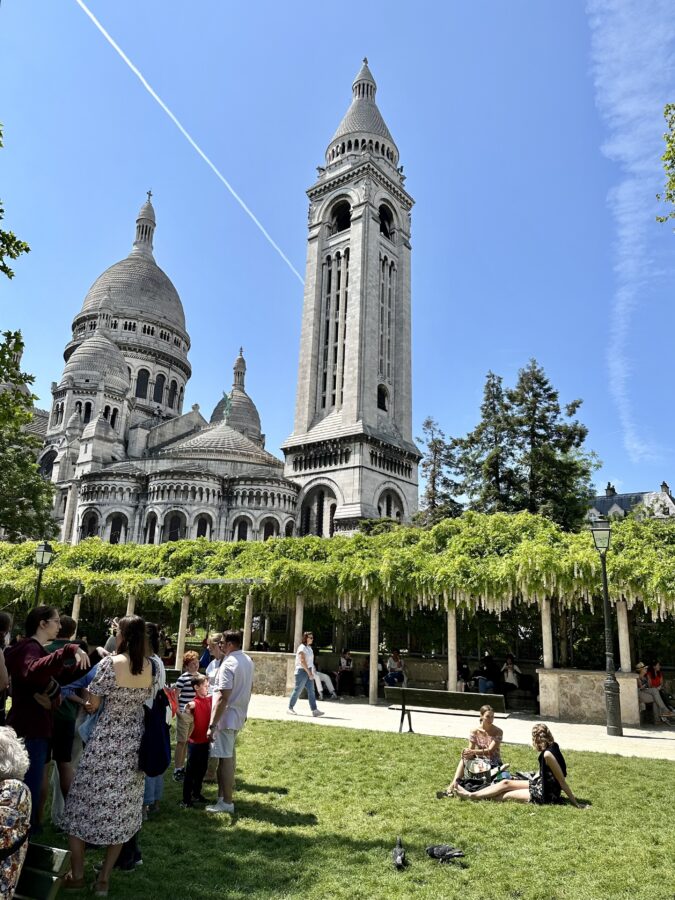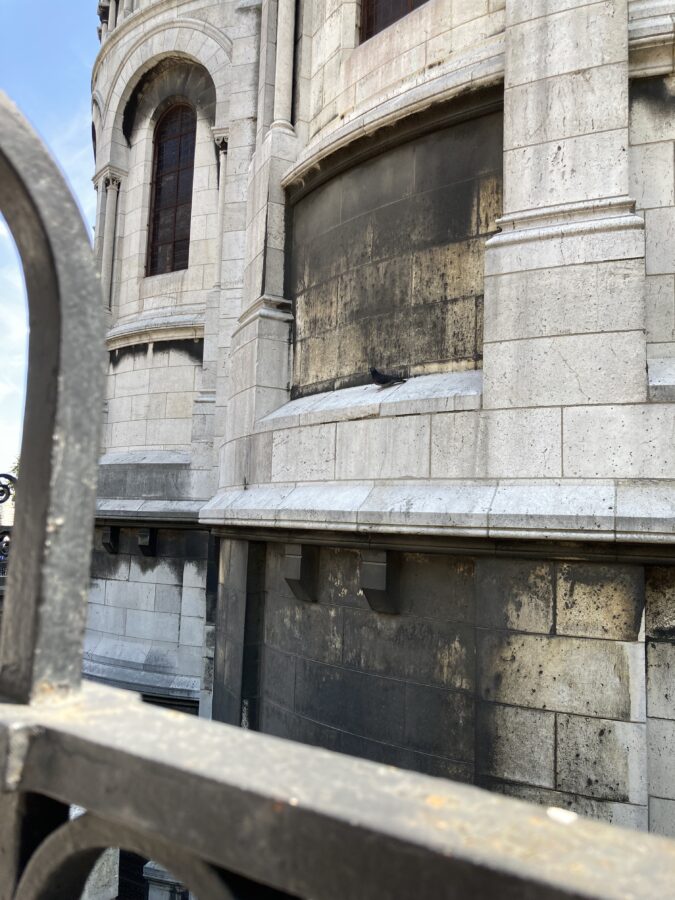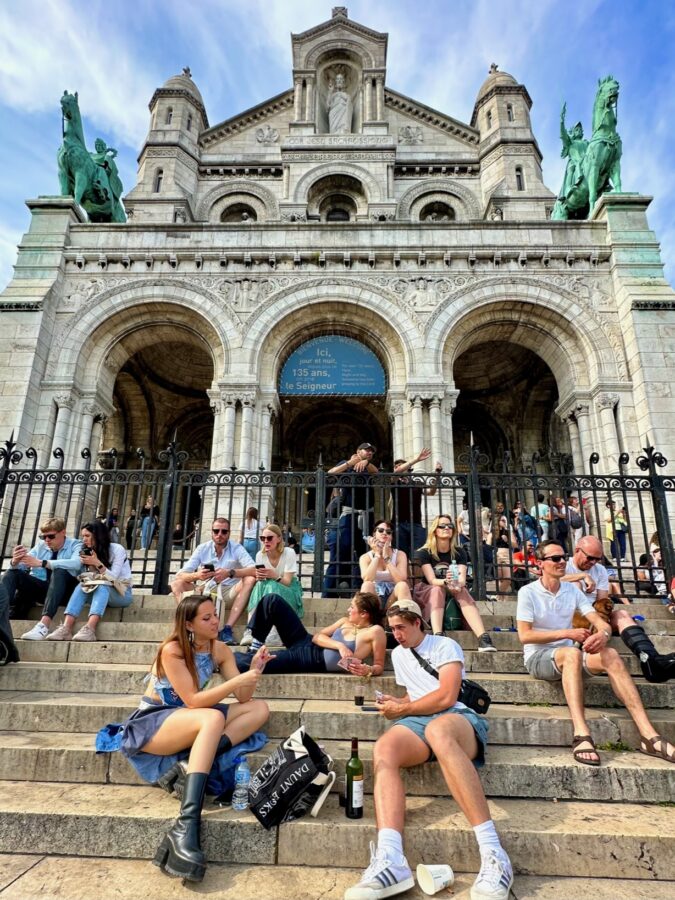 So a couple of things before I sign off. Sorry that the pics are slightly out of order and not all edited to perfection. There's just so much time to spend on the blog. I do want to stress the featured photo at the top because it's quite important. That's a real black cat on an actual man's shoulders and is THE MOST  iconic image of Montmartre. LE CHAT NOIR (the black cat) was a very famous caberet or night club many years ago. If you have a copy of my book "Bernie's Paris," there is quite a lengthy description of the history of Montmartre.. an area of  windmills, limestone, working class people, caberets, the early circus, vineyards, and the genesis of avant-garde art and lifestyle. Go to the Montmartre museum for a delightful presentation of this history.  It affords the only opportunity to walk through the vineyard.
Never come to Paris without spending at least one day on Butte Montmartre. We had the perfect weather day, and I hope you will when you visit. Get beyond the mobs of people and the souvenir shops. Go behind the scenes to the beginning fabric of Parisian life.
Happy Memorial Day weekend!
L & B