Bonjour mes amis!
We have made safe arrival in Paris as of yesterday morning after a VERY long travel day. We were so blessed to have no drama whatsoever, given that our travel times were tight. We flew out of Newark, NJ on La Compagne, a French boutique airline on a brand new plane which looked like something out of Tomorrow Land.  It was an A321 Neo equipped with room for only 76 people or all business class. The safety presentation was done in the context of a Yoga class…calm and relaxing. Such a hoot as only the French can do! The seats lay all the way down…better for short folks than tall men, I must admit, but oh, so much more comfortable than a regular coach seat.
We are back in our usual apartment in the heart of Paris on rue St. Paul. Here are some pictures in case you don't remember.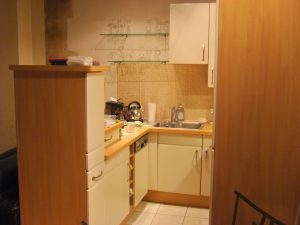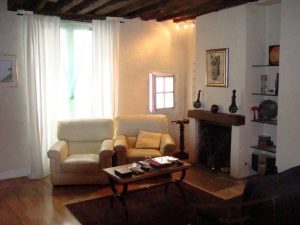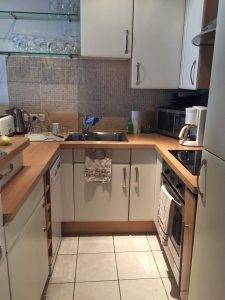 Our first quick challenge was to race around to ATM's to get the cash needed to settle our rent with our landlady which we did with no problems. Then we were off to the grocery stores before they closed at noon. It was a frantic morning but we made it! The afternoon was spent trying to unpack everything and get settled in. The benefit to returning to the same spot year after year is that we have a place for everything and everything in its place, as the old saying goes. It's definitely not fancy but it does feel like home for us.
At 5pm, we met some friends from Huntsville, Carmelita and Rick, who had been in Paris for a few days. We greeted them for a quick tour of the apartment along with a glass of wine and then took them to Ils St. Louis for a tour of the island and an early bite of dinner. By this time, I was bleary-eyed and not great company, I'm afraid.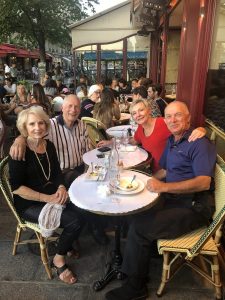 They have been enjoying touring around the city with our friend Ann Jeanne. Tomorrow is Montmartre for them and we know they will love it!
I slept for 11 hours last night and Bernie for 9 so we are good to go today and ready to be enmeshed in the city we love.
Our theme this year is "Light" since we're in the City of Light. Don't know quite how we'll make that work in our photos so come along with us and let's discover!
So glad you'll be joining us for our next three months. For sure the Christmas lights will be new for all of us! Of course, we'll be celebrating Bernie's 80th birthday in mid-November. And entertaining more company than we've ever had before!!
À bientôt
L & B