Bonjour,
The first full day in our Paris neighborhood was met with change, some good and some quite sad. For reference, we are in the Marais area of Paris, known as the Jewish quarter and the gay quarter, but for us known more as an upper middle class area full of families, great boutiques, hundreds of street cafés, and incredible history. It's a lively, busy spot and part of the fourth arrondissement. Marais means "swamp" in French and hundreds of years ago, that's exactly what it was. More on that in a minute.
The saddest change for us is the retirement of our friend Patrick who owned the tiny little cafe beneath us. He is gone, and we will likely never see him again!  It was not an eating spot for us but rather the evening soirée for Bernie and his French guy friends. They have spent hours there over many glasses of various "spirits." It's where Bernie has expanded his vocabulary and cultivated friendships he never gained after leaving at age 10. The new owners are not to anyone's liking, it seems, and "the group" has found a new watering hole just up the street. Hopefully, tonight Bernie will join them. This association has meant the world to him!
The other surprising change is the disappearance of our taxi stand! It was right in front of the St. Paul Métro stop and so convenient. Supposedly, it was moved about two blocks. We plan to find it today because it's our mode of transportation occasionally. We don't use taxis often because of the expense. The area was redesigned to be a bicycle lane. The bicycles have taken over Paris!!! It's great for the pollution problem, but these riders don't obey any of the traffic lights so crossing the street has become an exercise in keen scrutiny and caution! This is all thanks to the new mayor of Paris who has made significant changes.
A good change is the placement of trash and recycling bins. Instead of cluttering the narrow sidewalks, they are now placed out in the middle of the street in special designated areas. We'll have to see how that goes and nothing that we have to contend with. Our building concierge handles all of that.
Absolutely, the saddest change was seeing Notre Dame the first time after the fire. Truly heartbreaking for us. We'll get closer and provide more photos with time.
Our day was quiet, easy, slow, and enjoyable after our marathon travel day. The weather is lovely in the mid to high 70's in the day and much cooler at night. However, it's very dry and much in need of a rain shower.
Last night, we connected with our beloved neighbor, Chantal, and had dinner at what we call the Cherries restaurant. It's official name is Le Temps des Cerises. Here is a great photo of Bernie and Chantal in the evening light.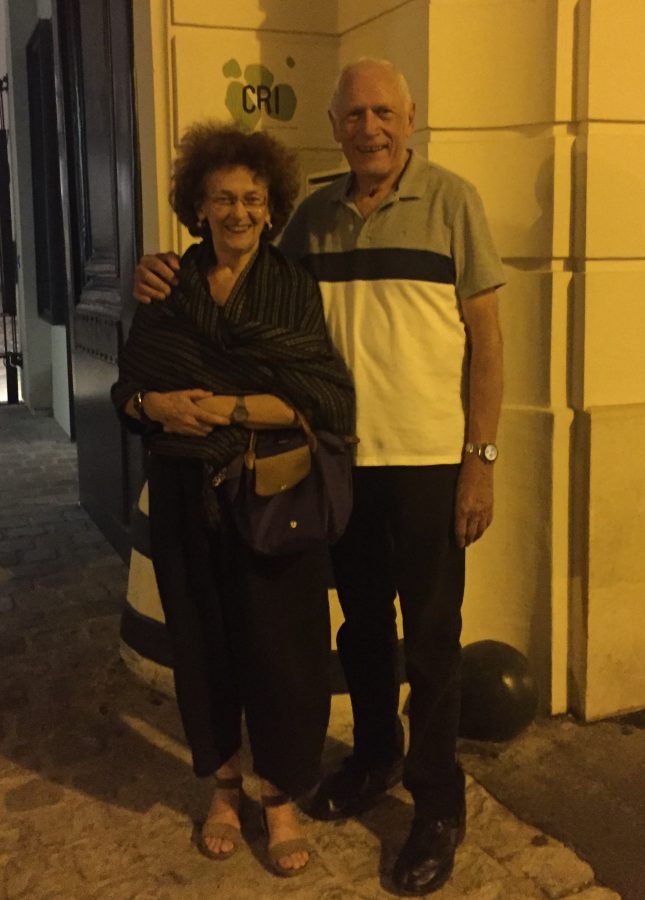 Chantal is a native Parisian and full of interesting information. She explained the history surrounding the name of our restaurant. During the reign of Charles V, the area outside the original wall of Paris (still visible a few blocks from our apartment) was a swamp. The king decided he wanted to grow fruit trees just outside the wall, many of which were cherry trees. Voila!
I tried out my phone last night for our first set of photos on our theme with Light. It's going to be challenging but hope you enjoy.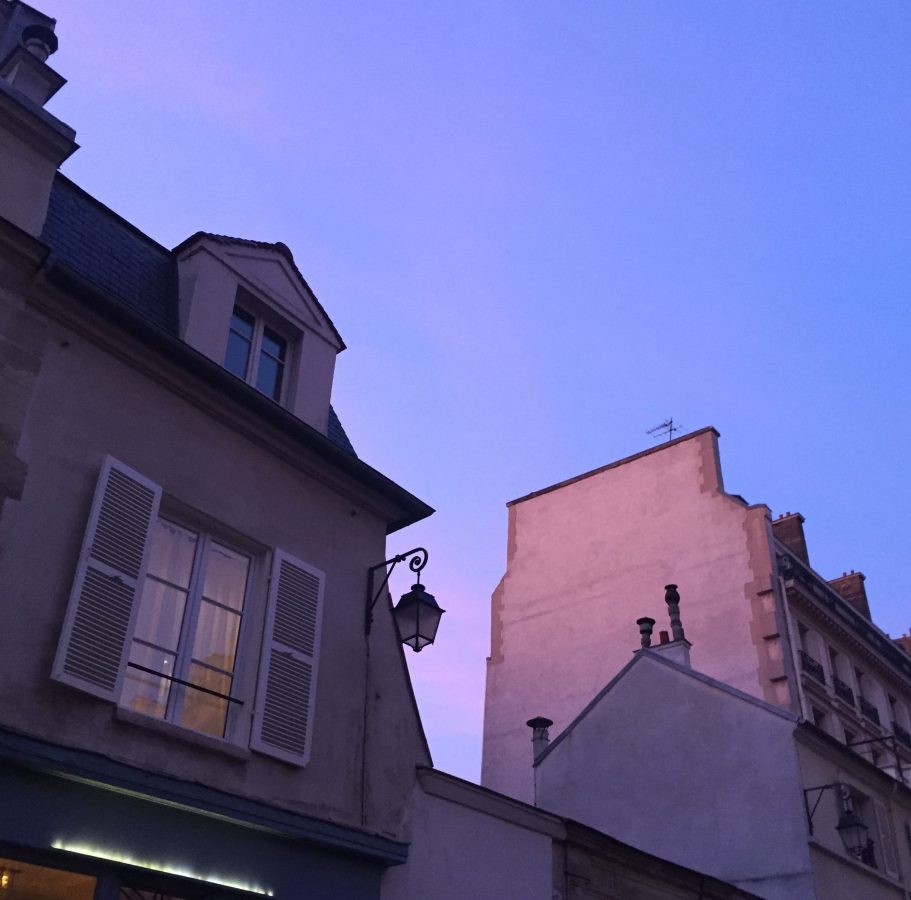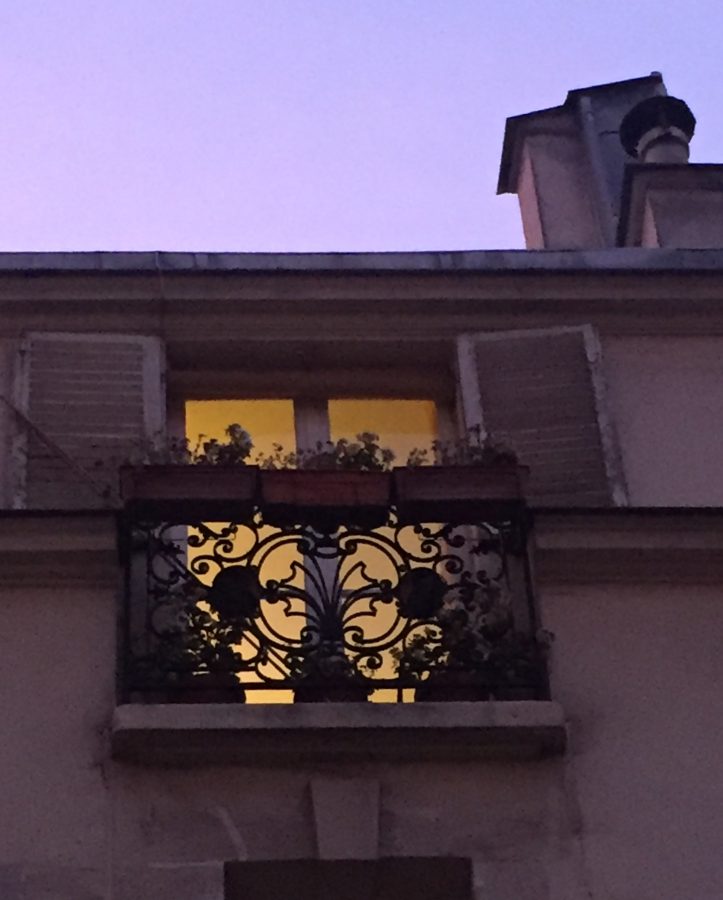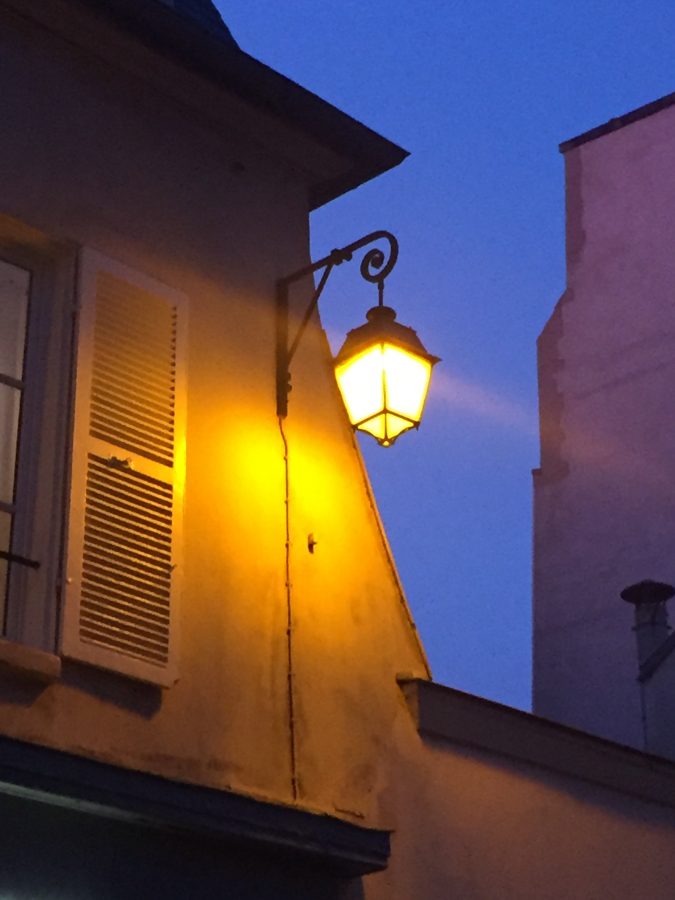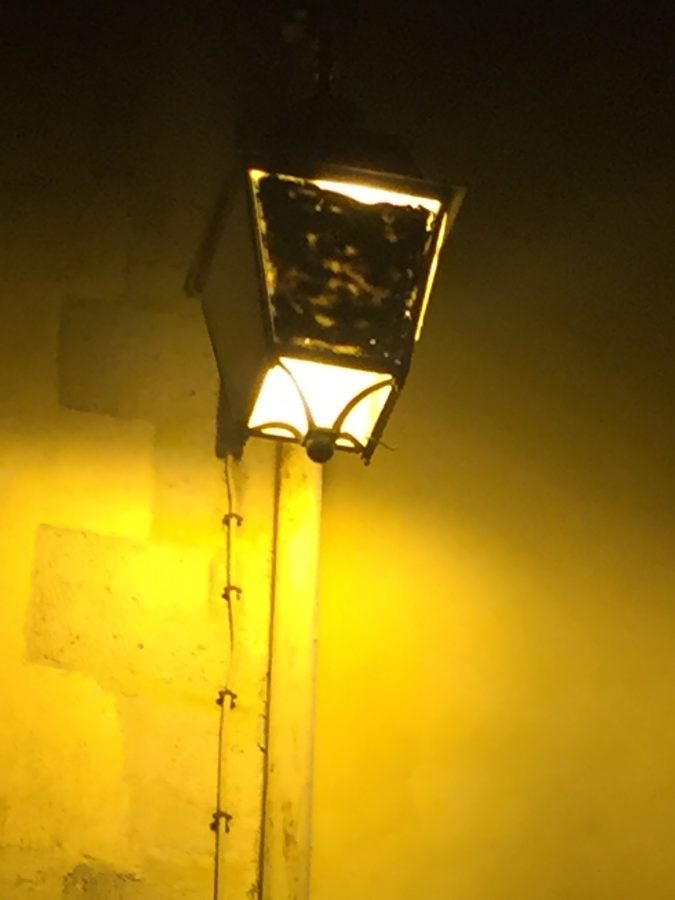 We love to hear from you and so appreciate all the comments! When you take the time to respond, it gives us great pleasure.
Have a wonderful day,
L & B