Bonjour mes amis,
For the past three days, we've rested, done laundry, and cleaned our apartment…how exciting is that? Life does require certain functions even in lovely Paris. We've also shied away from eating out which means doing what I least like to do…preparing all of our meals in our tiny little kitchen. Oh well, we have saved on caloric intake which has been high! But fun.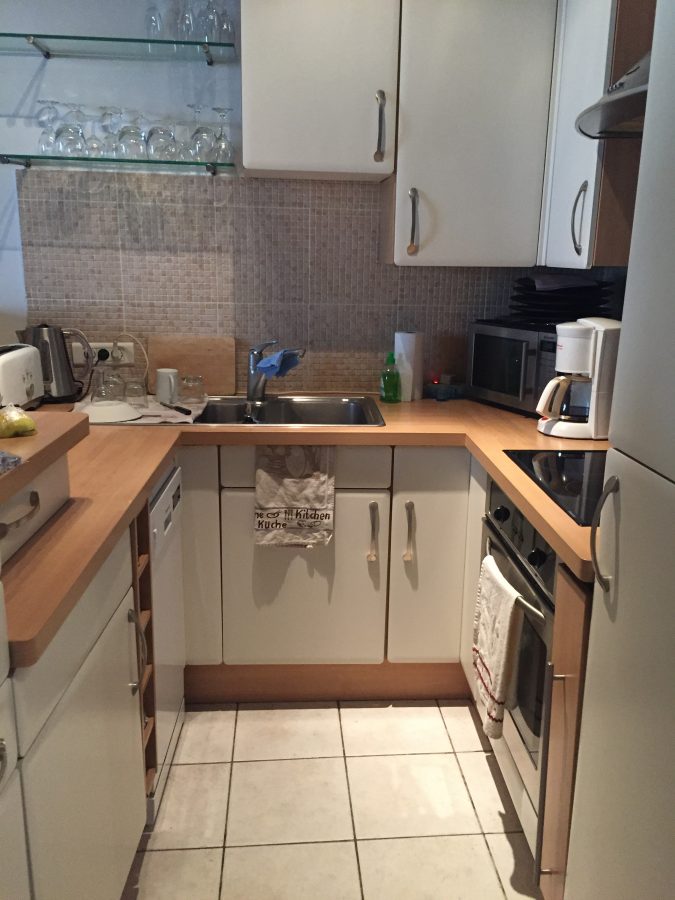 The Ludwigs arrived home safely, and I'm sure are back in the swing of their routine lives. Tomorrow morning, 6:30, we're at Charles De Gaulle airport to greet Paula and Tim Steigerwald for a 10-day visit. Tim has never been to Europe and Paula only once. It will be a blast! As many of you from Huntsville know, Paula just retired as the CEO of the Botanical Gardens after 17 years of phenomenal service to the community. This will be a great start to retirement, we hope!
The big topic is weather…cold and rainy in the mornings, clears a little in the day, much more fallish weather than when we were here this time five years ago. Summer clothes we brought are still on the hangers! Summer is so easy without coats, scarves, hats and gloves, but oh, how those 100-degree days linger in my thoughts. We're enjoying the cool temps but missing the daylight until 10pm! No picnics on the river this year.
We have some light photos for you and also photos from a little jaunt we took yesterday to a spot we didn't know existed…Maison de RATP which is a museum of sorts near La Gare de Lyon (train station) that has examples of old metro cars and old buses through the years. We found the style of bus that Bernie and his best friend Bernard (yes, same name!) used to ride on. They would sneak on, ride for free, then jump off. How many times have I heard that story? Anyway, after a typical search for the obvious, we finally found it!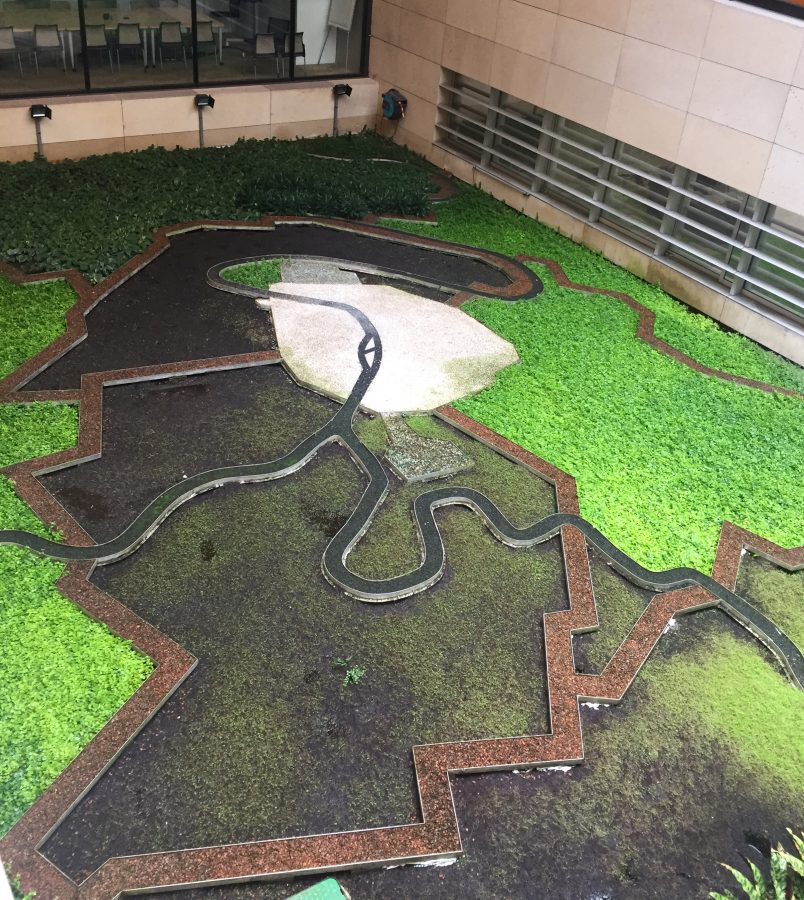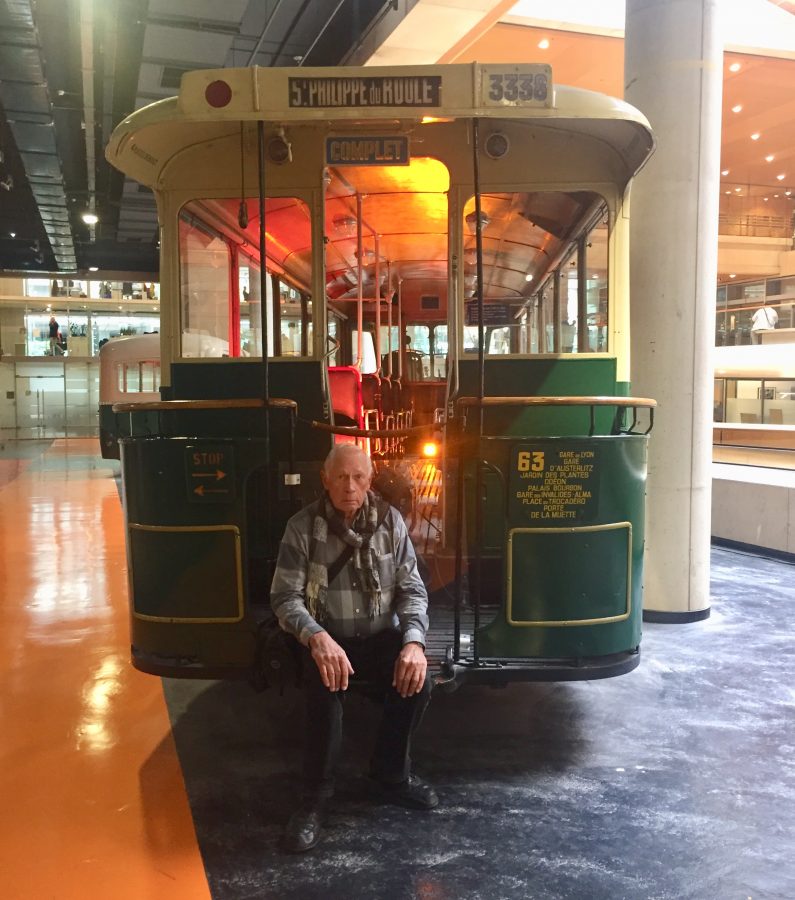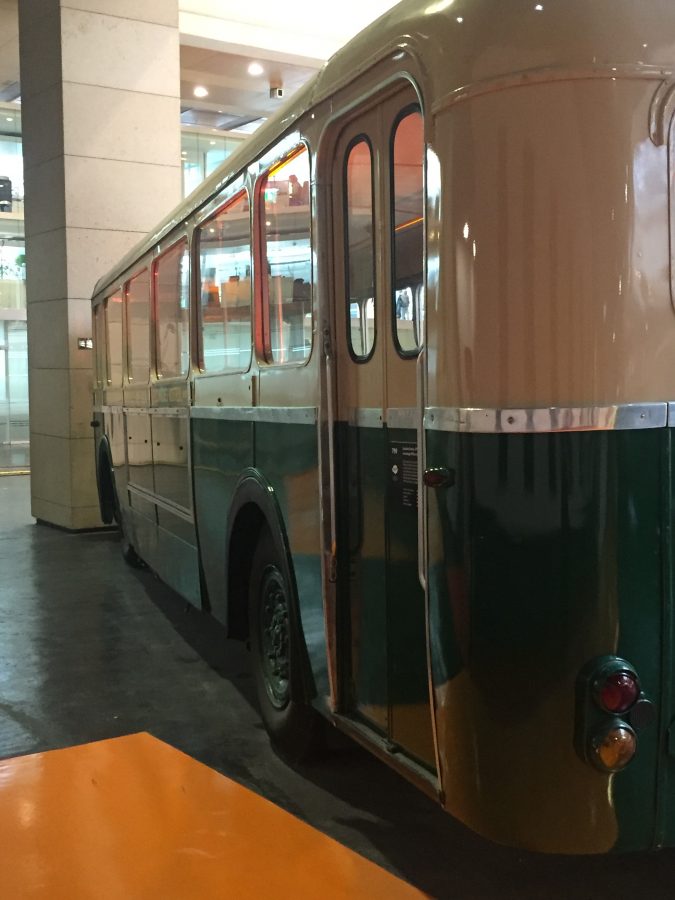 Some light photos from the past few days which I'll caption.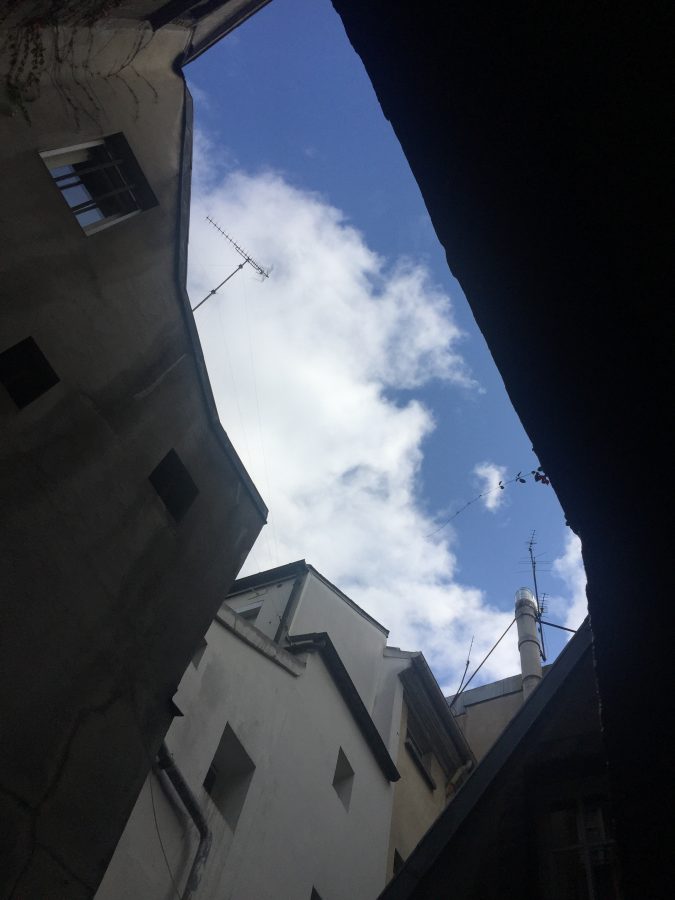 And just for fun, yes, they do now celebrate Halloween in France… Bernie says, not when he was a child. Here are some examples of chocolate displays. Also some early peeks of Christmas…just like at home!
I've missed doing the blog as it keeps me connected with everyone! Hope you enjoy!
L & B