Bonjour,
Saturdays in Paris these days are somewhat iffy depending on where and if the yellow vest demonstrators have plans. Yesterday, was calm, and all the subway stations were up and running.
Our friend Jerome came by at noon to assess the broken shower, and hopefully identified the problem. It will most likely require a new part in the shower handle which regulates the temperature of the hot water. That, however, requires a model number which he cannot obtain until Monday so… We are glad to know that a potential fix is in the works.
And a word more about Nouveau Beaujolais Thursday. Sorry Charles Gattis, but the Parisian locals don't think much of the new wine saying that it's lacking in a robust, rich flavor. The tradition on this day is to lay straw around in the cafés, both inside and outside. We saw the straw in two cafés. This is in keeping with the celebration of a rural theme. Read more about it at this web site: https://zm.ambafrance.org/The-Beaujolais-Nouveau-a-very-French-celebration. And the word "nouveau" does not mean new in this case, but rather young.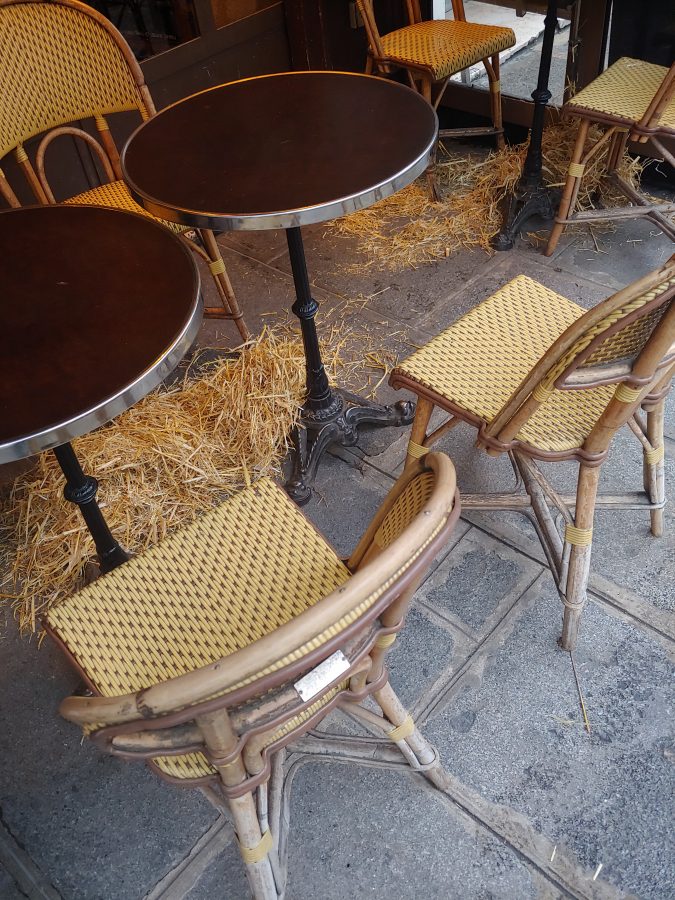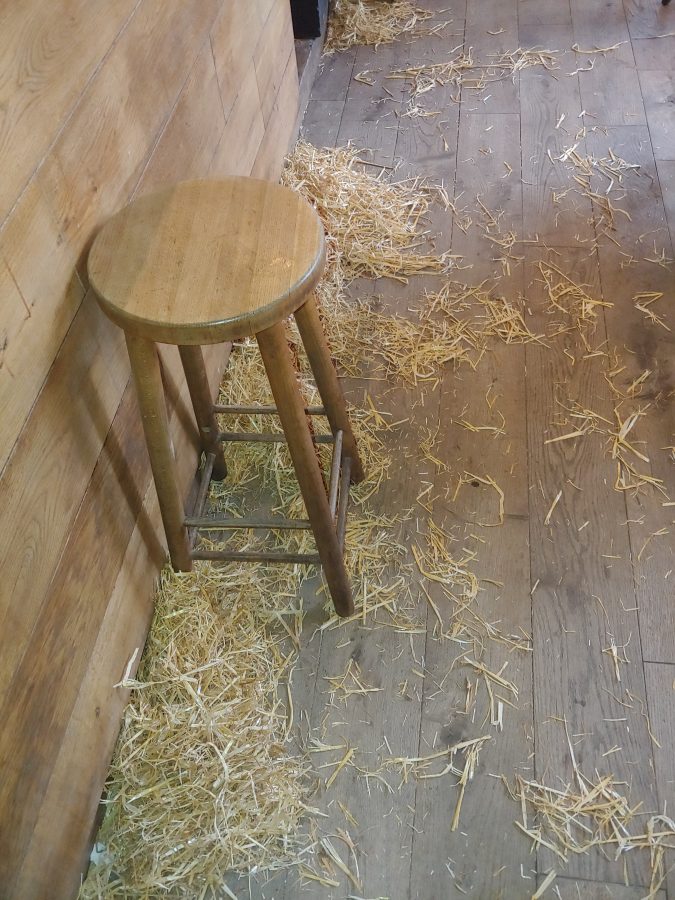 Our plan for the day was to go back to La Defense and check out the Christmas market. It was great fun, no rain, mobs of people. We thoroughly enjoyed ourselves. We cancelled a dinner reservation in the Marais and decided to eat at one of the dozens of restaurants set up at the market. And once again, Bernie opened his camera too late to discover that the chip was still sitting beside my iPad in the apartment. So a few moments of interesting conversation ensued once again! We both used our phones to capture as many photos as possible. It was hard to get anything because of all the people, but this will give you a taste. Definitely, Christmas is alive and well in France! This was opening day so probably not the best choice on our part as far as crowd control was concerned.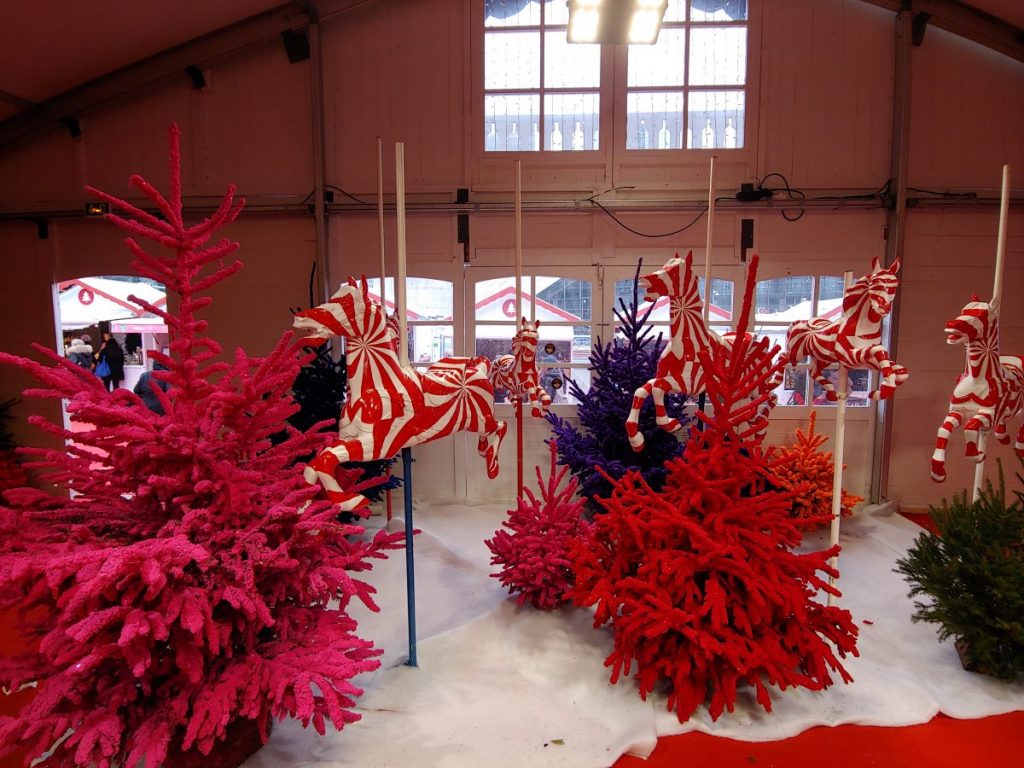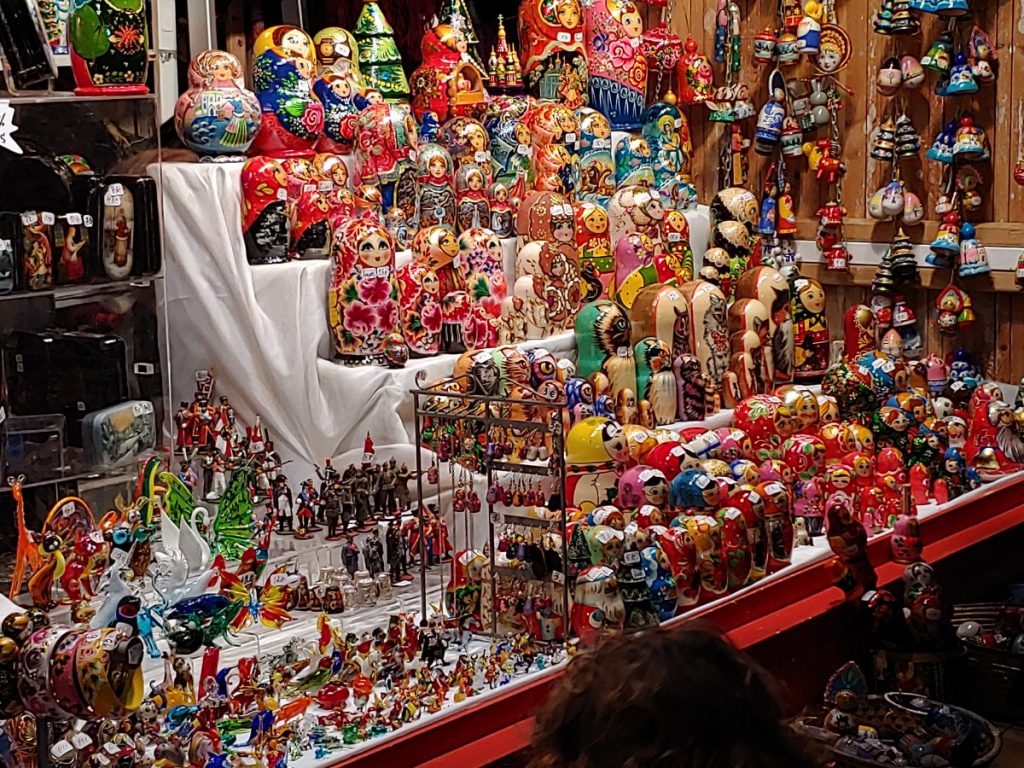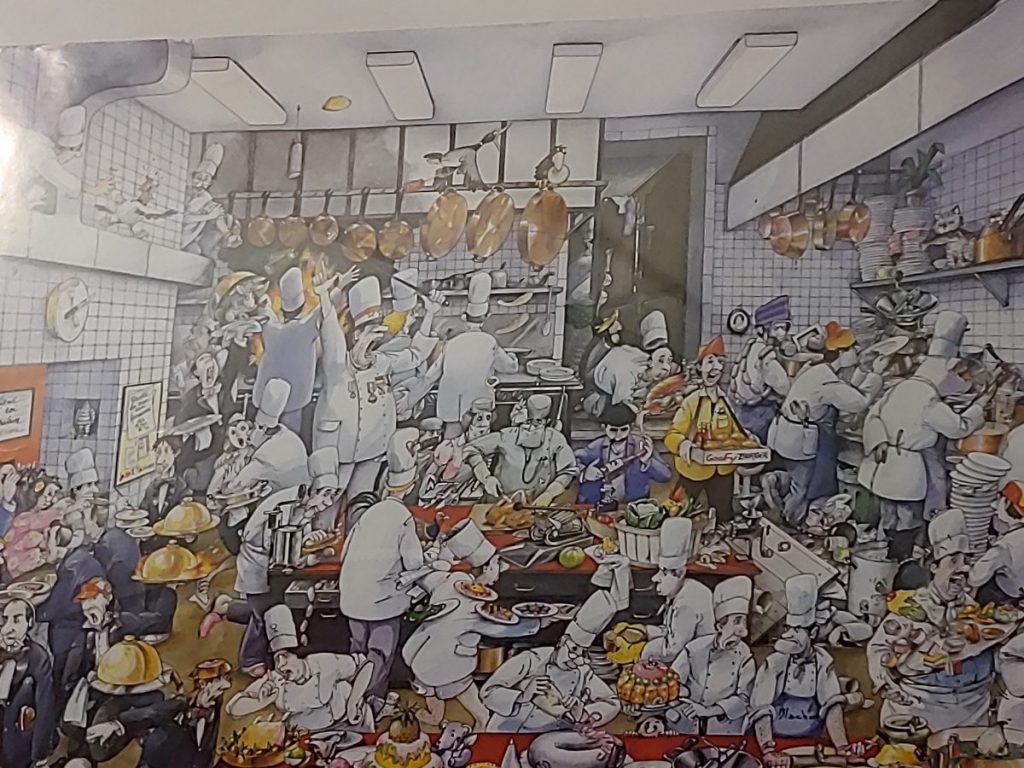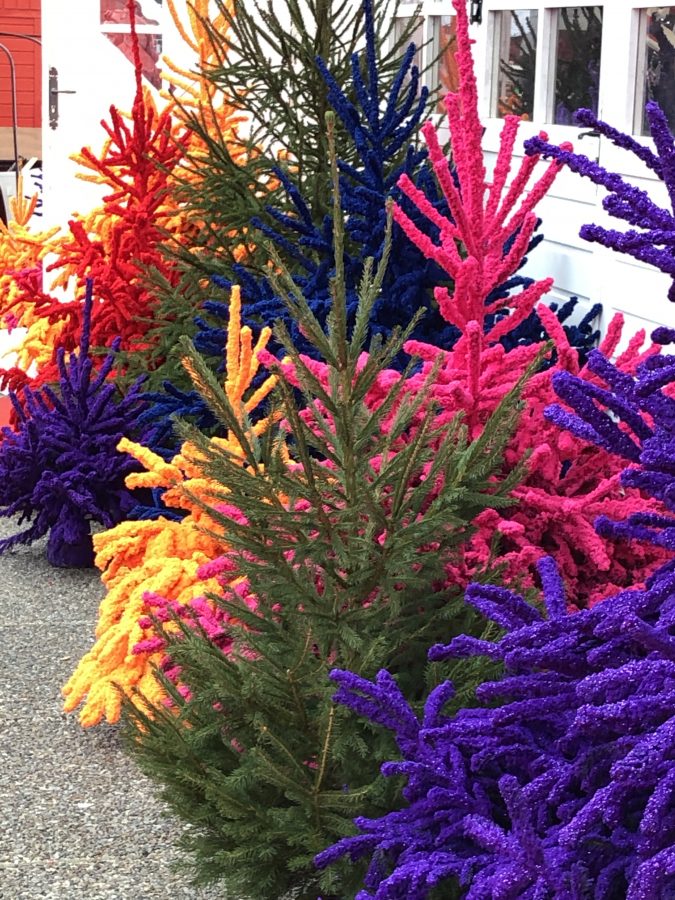 And finally, tonight is the great reveal of Christmas lights on the Champs at 6pm. We'll be there to capture the moment!
Have a lovely Sunday in preparation for Thanksgiving week.
L & B