Bonjour mes amis,
As we approach Thanksgiving, it is appropriate to mention how blessed Bernie and I feel to have shared sixteen years together in Paris. Our relationship has grown up here, matured, endured, suffered hardship and joy. If you've been following us for a while, you know that all has not been roses! We have enough memories and photos and stories to fill anyone's treasure chest. But there are a few memories that will live forever. They pop out in our minds like freckles on a sunny day…moments like the first fireworks at the Eiffel Tower on Bastille Day, or the first viewing of Le Tour de France in person, the first mass at Notre Dame, the first meal at Le Train Bleu, or the first climb to Montmartre. The superlatives aren't ever enough to capture the warmth of feeling. Our hearts know the intensity and that's sufficient.
Now we have another…the illumination of Christmas lights on Les Champs Elysées. It was set to happen at exactly 6pm, actually it was a few minutes late (6:08) which only added to the excitement. Sunday was a pedestrian day so no traffic and the ability to stand in the middle of the avenue. The pressure was on Bernie to capture the moment, holding his camera high over his head and using his view finder…waiting and waiting and waiting. The crowd was jostling us, the cobblestones were uneven, as he was trying to keep a steady hand. There was no time to adjust, to make it perfect, to use a tripod. Terribly difficult, and if you're a photographer, you can relate. My iPhone was in my pocket basically useless to capture the grandeur because I'm just too darn short. I think Bernie did a magnificent job! I think you will agree.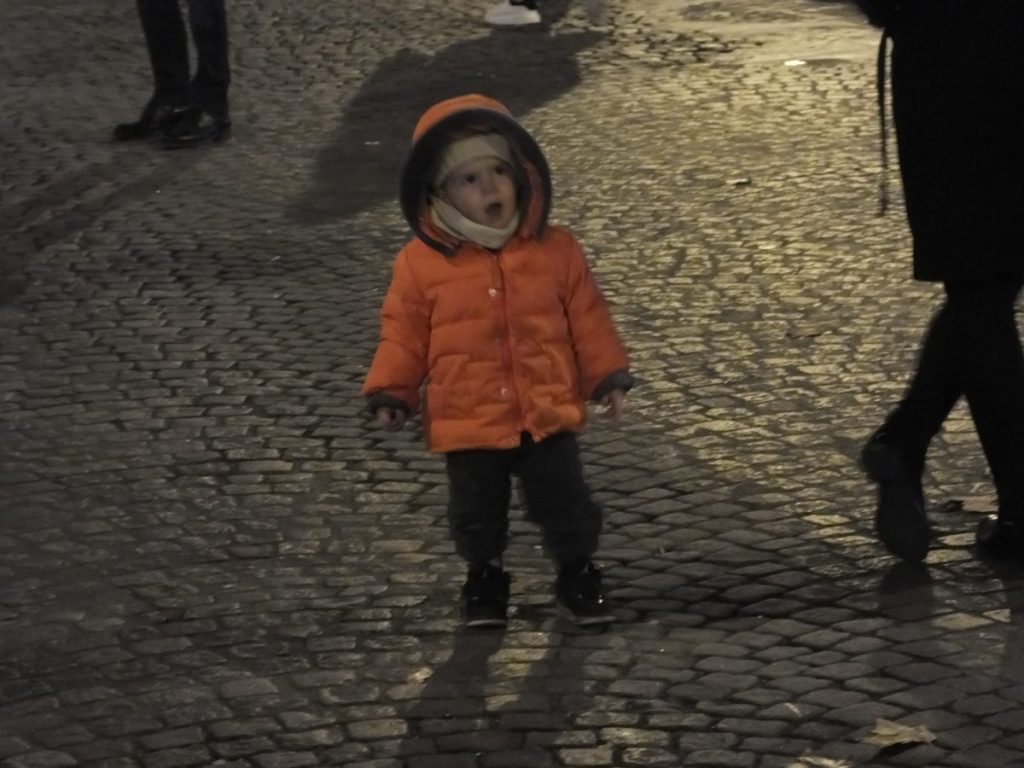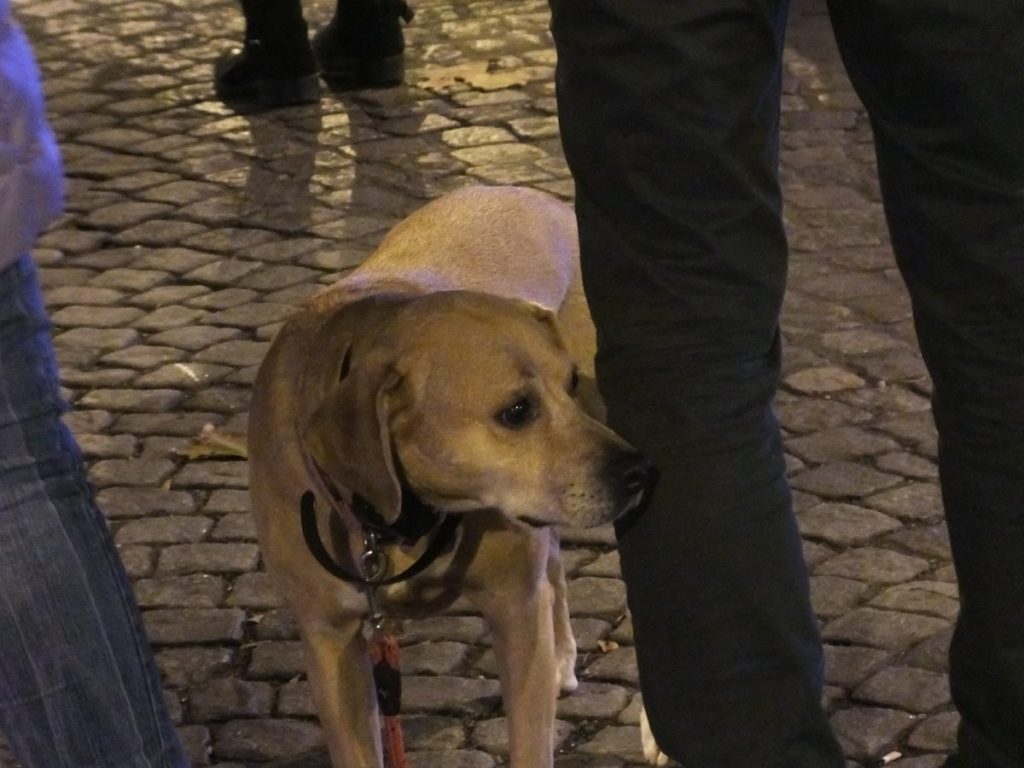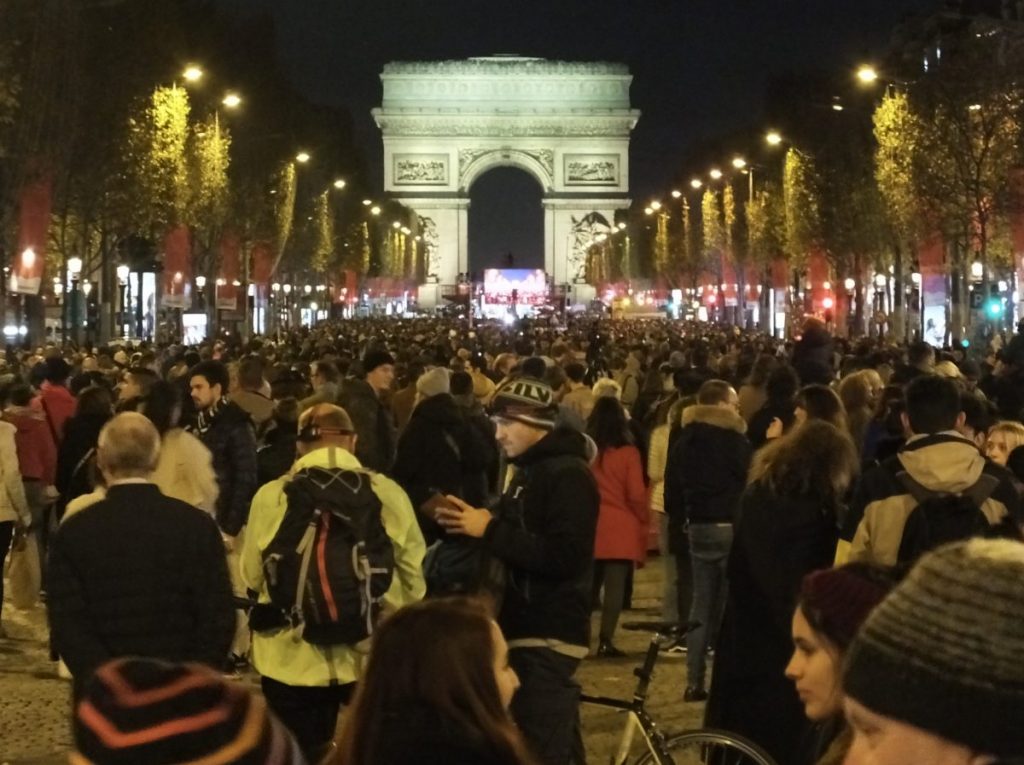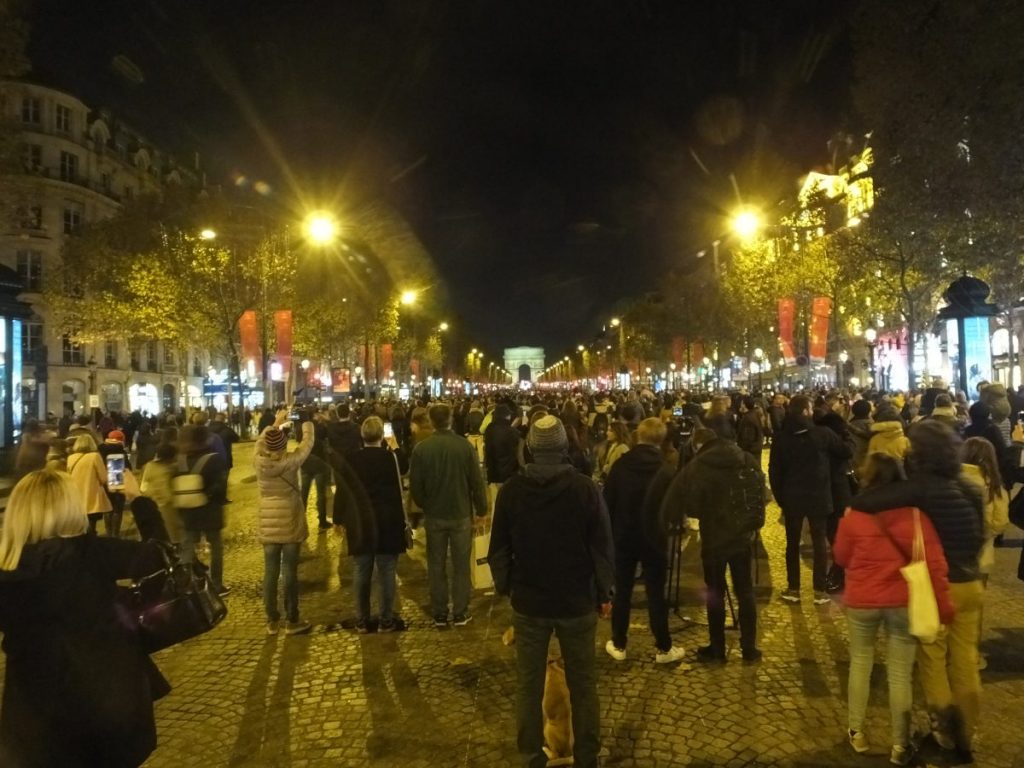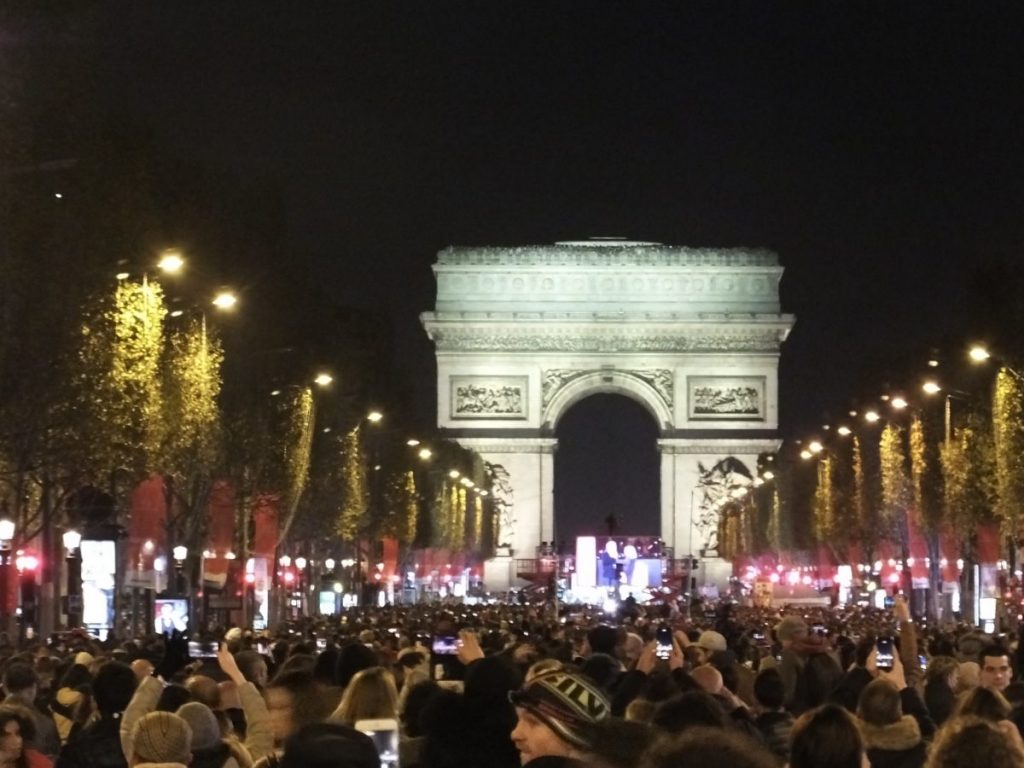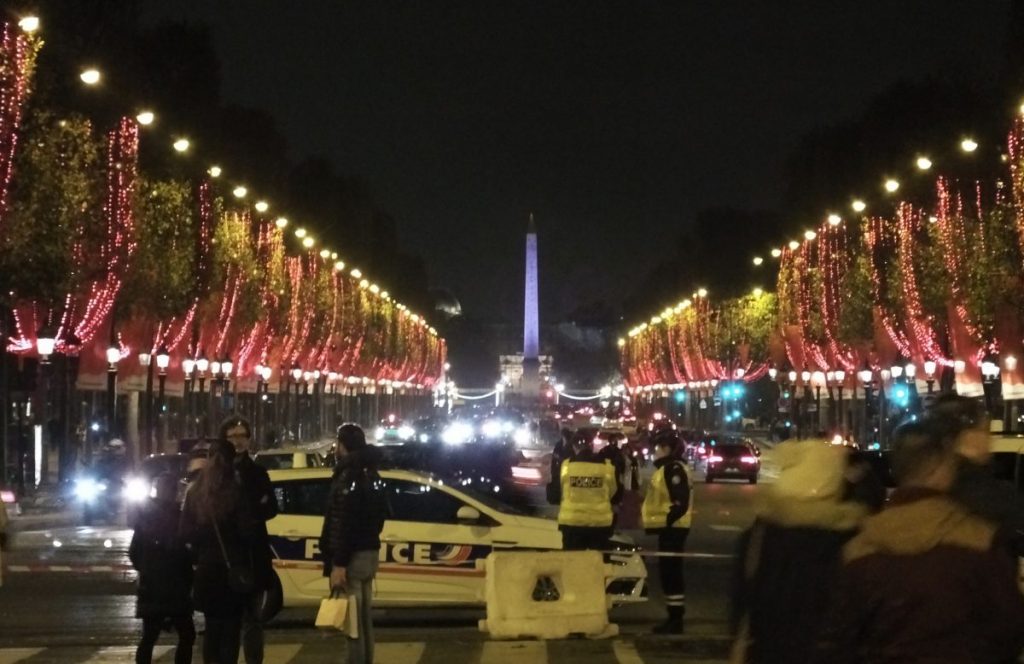 We were so smart to book a reservation for dinner at the Renault café because of the crowds of people. It was beautifully decorated in traditional moments from the past.
Dinner was perfect…relatively quiet, roomy with good food and good prices. And it allowed time for the mobs on the subway to clear a little. We walked all the way down to Clemenceau at Le Grand Palais. It was a fantastic experience. We were exhausted when we got in about 8:30 but so worth it!
We arrived on Les Champs about 3pm and started by investigating the L'Hotel Georges Cinq to see what amazing displays they might have for Christmas. To our surprise, it was not flowers but beautiful decorations.
Before that we visited the Memorial de la Shoal, the Holocaust Memorial Museum of Paris, but we'll save that for another post.
We love all your comments, and each is appreciated and read even though I don't always have time to respond. Merci mille fois!
À bientôt
L & B