Bonjour,
It's been a gray day here but not a rainy or chilly day; therefore,  much better for getting ourselves up and moving!
Since our time is getting shorter and shorter and soon busier and busier, we decided to go out to La Defense or contemporary Paris today.  It's a 16-stop jaunt on the Metro. It's a lively spot around the Grande Arche and the Quartre Temps Shopping Center (4 Seasons).  We enjoyd a lunch there and then walked around to see what was new both inside and out.
We took some photos of the distinctive skyscrapers and the Grande Arche and inside the mall did a little shopping.  Charles and Judy Gattis, remember that heroic drive Bernie made entering Paris after our trip to Normandy? This area of La Defense was where  we meandered trying desparately to find our way!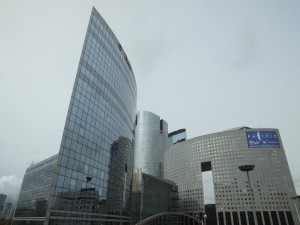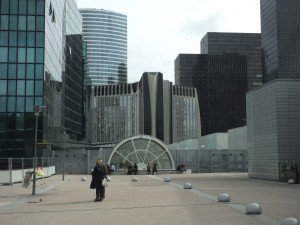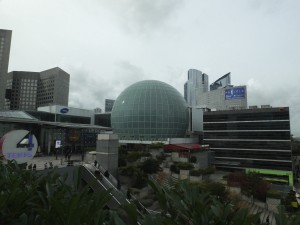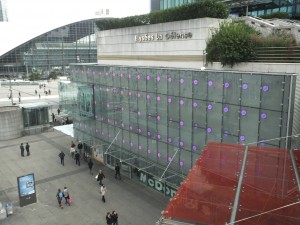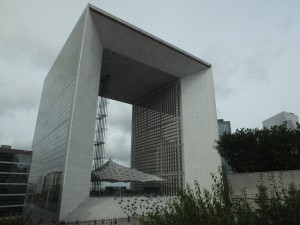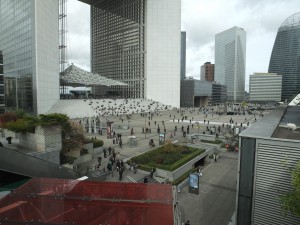 The most fun was discovering a shop with lovely Christmas decorations already on display. We  felt right at home…ha! My favorite tree ornaments were the pink macarons and Bernie loved the polar bears.  After taking multiple photos in this one store, Bernie was chastised by the manager telling him "no photos allowed".  So, that's the third time during this trip that Bernie has been chided in Paris!   Wow!  We even saw a Halloween display in another store when according to Bernie, the French don't even celebrate Halloween!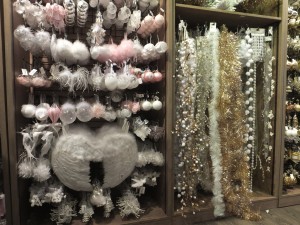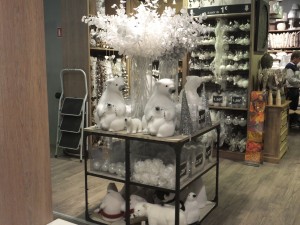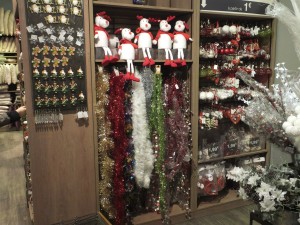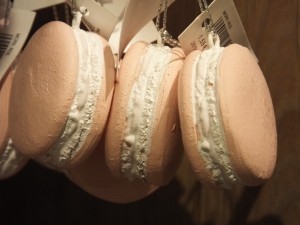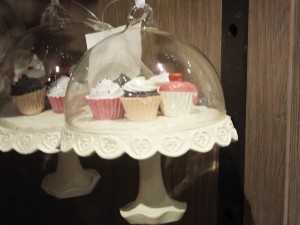 This evening we visit with Richard Nahem to confirm the use of his apartment for Bernie's birthday reception for friends in the neighborhood. We are anxious to see what another Marais apartment looks like compared to ours.
Enjoy the photos and have a lovely October evening,
L&B