Bonjour,
On Monday morning we met our friend Ann Jeanne for breakfast which turned into a two-hour visit on a new street for us, rue du Parc-Royal…lovely area and a new cafe called La Petite Place near the Picasso Museum. It was quiet and out of the way, but they were out of croissants by 10am! Poor Bernie was instructed that there was a patisserie just around the corner (always beware of those words in Paris) and alas, ended up going almost a mile up near La Bastille to find a bakery open on Monday. We enjoyed hearing about Ann's life and were delighted for her that all is going well.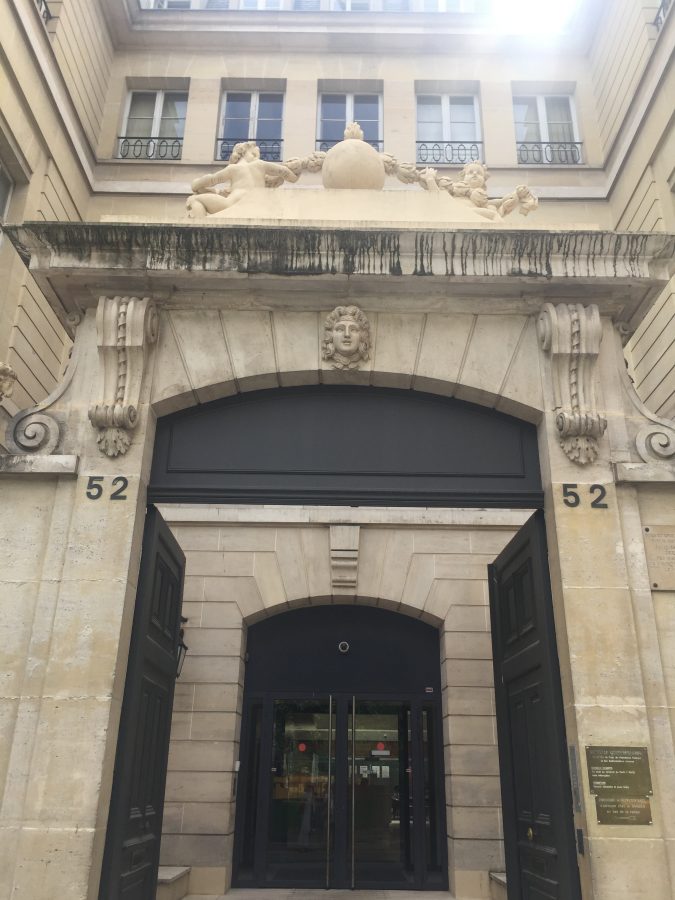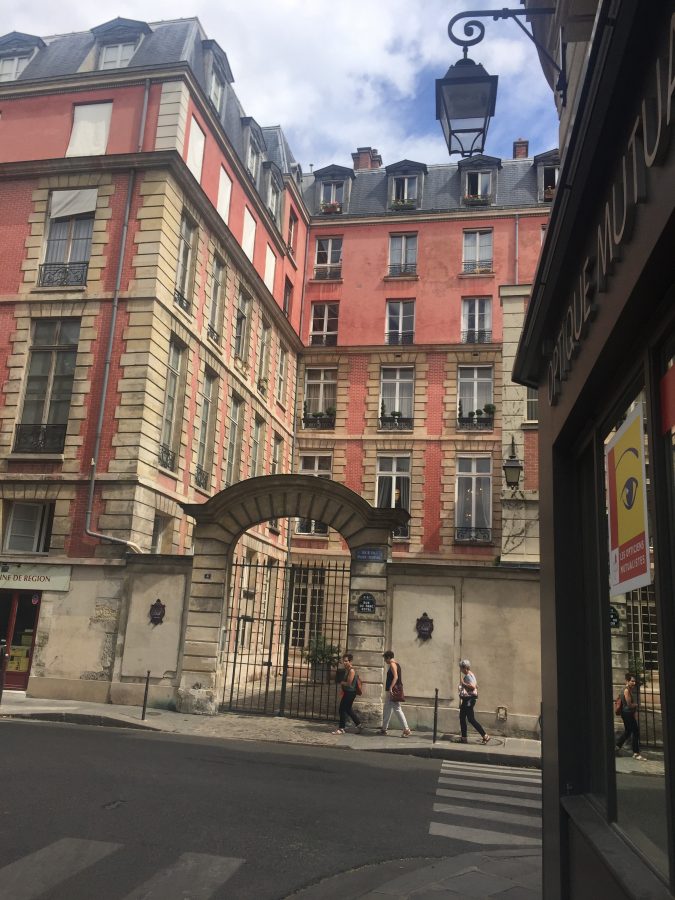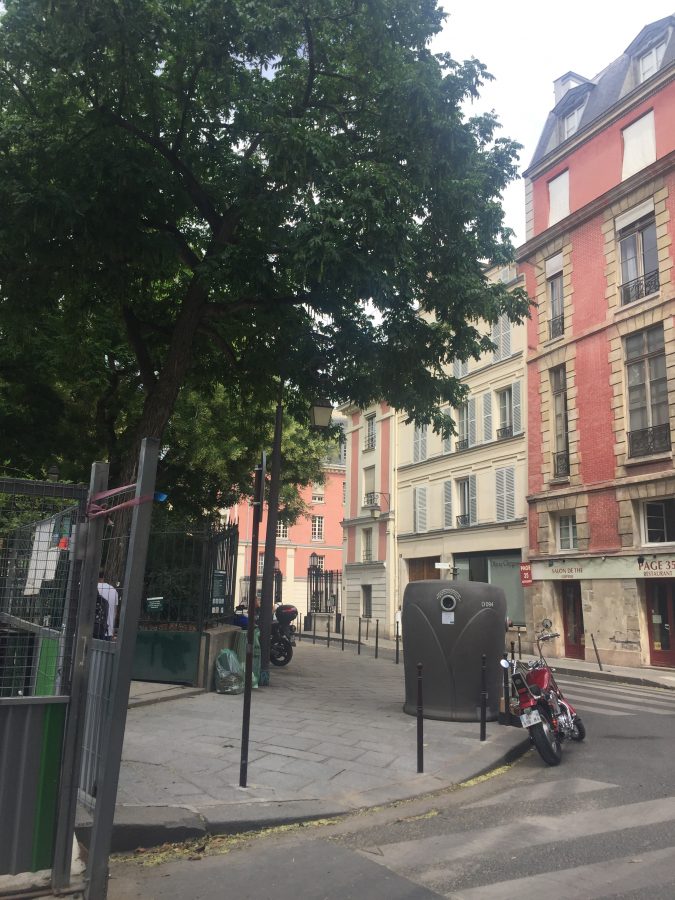 Monday evening was one of the nicest evenings weather-wise that we've had so far this year, and we spent it at the wonderful cafe we love, Cafe de Flore on L'Ile. The breeze was perfect and the tilt of the sun so very Parisian, casting an aura of light that only Paris can bestow. You just have to see it to understand.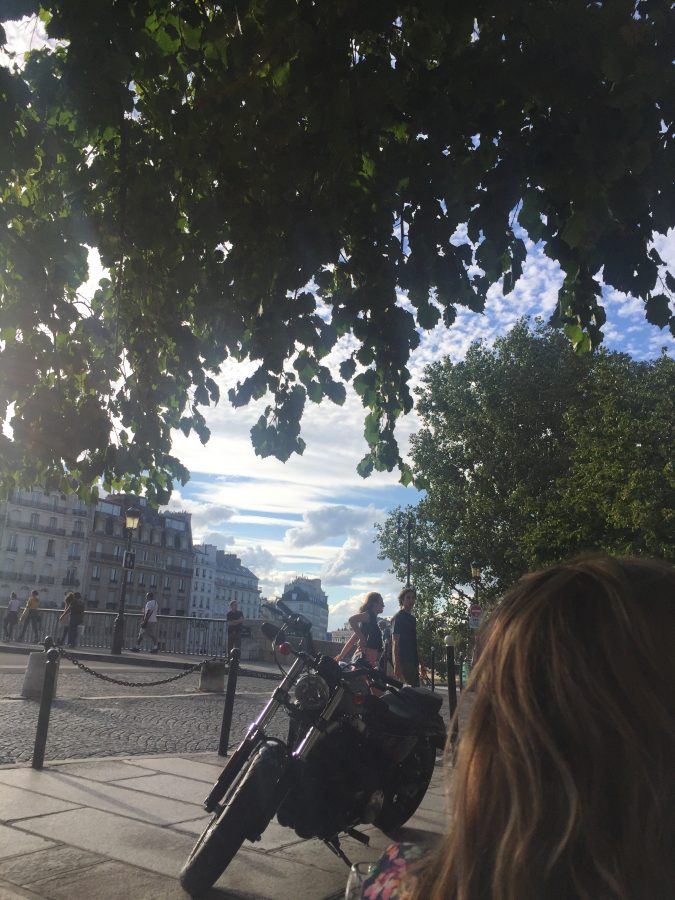 Tuesday, our day was built around greeting Debbie Jones and her children, Anna and Burke, and other accompanying friends to Paris. They wanted a tour of the Marais, but I'm afraid by the time they joined us at almost 4pm, they were bedraggled, hot, and very wilted with already four miles of walking under their belts. They had taken an early trip to Versailles.
We showed them the St. Gervais-et-St. Protais monastery/church which we had never been inside because it has always been locked. The first church was built in 1497, the second part in 1657 and was a parish church until 1975 when it became the headquarters of the Monastic Fraternities of Jerusalem. It was gorgeous and has quite a history. Read more at this link: https://en.m.wikipedia.org/wiki/St-Gervais-et-St-Protais.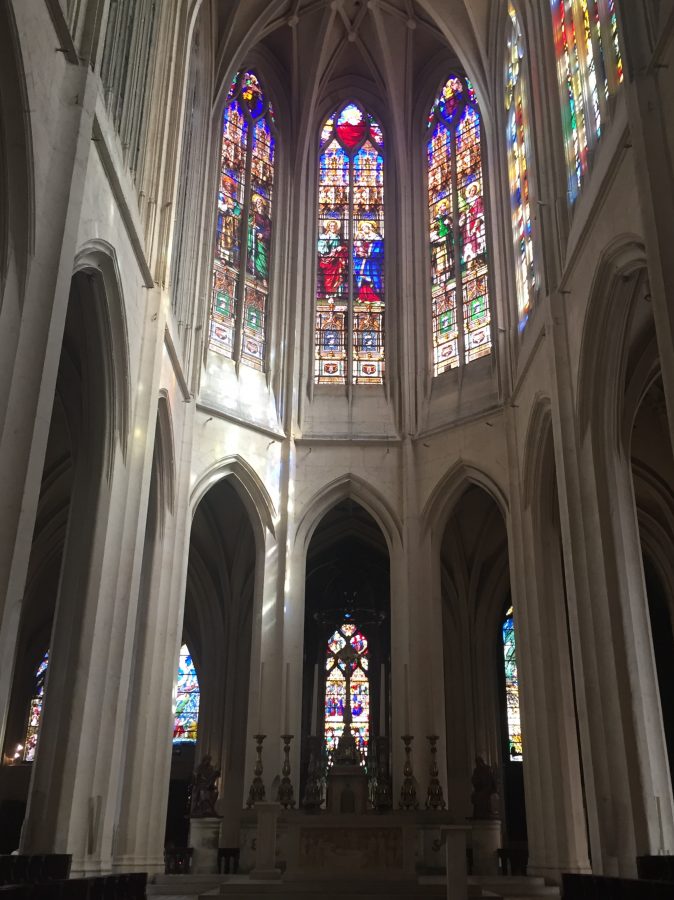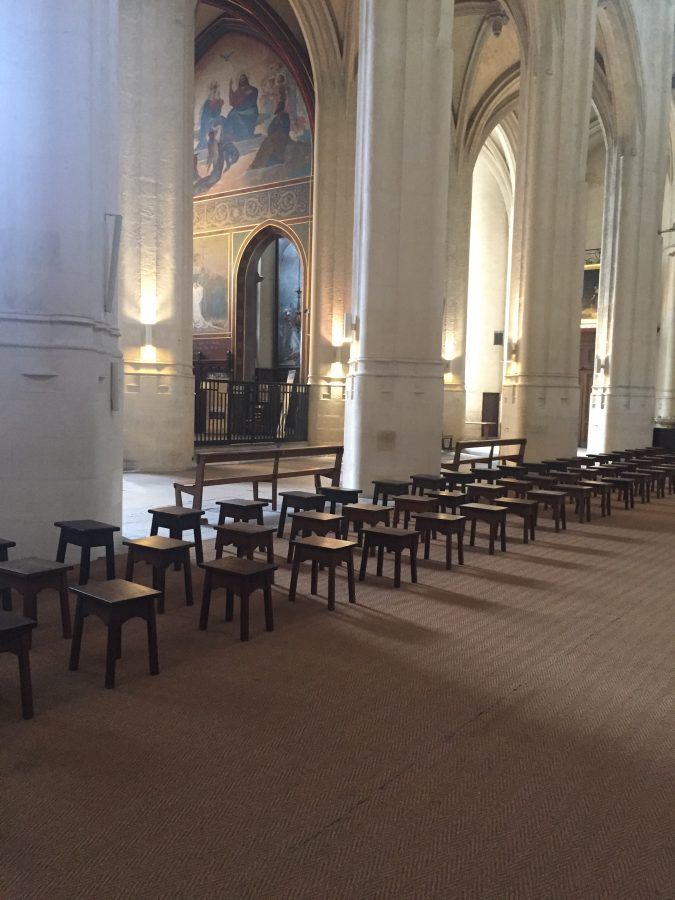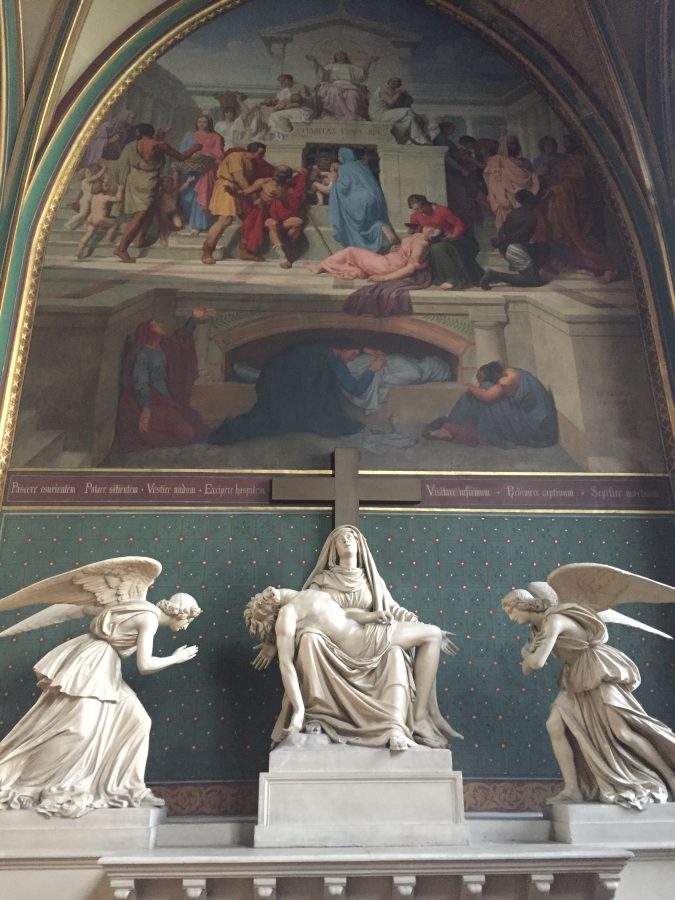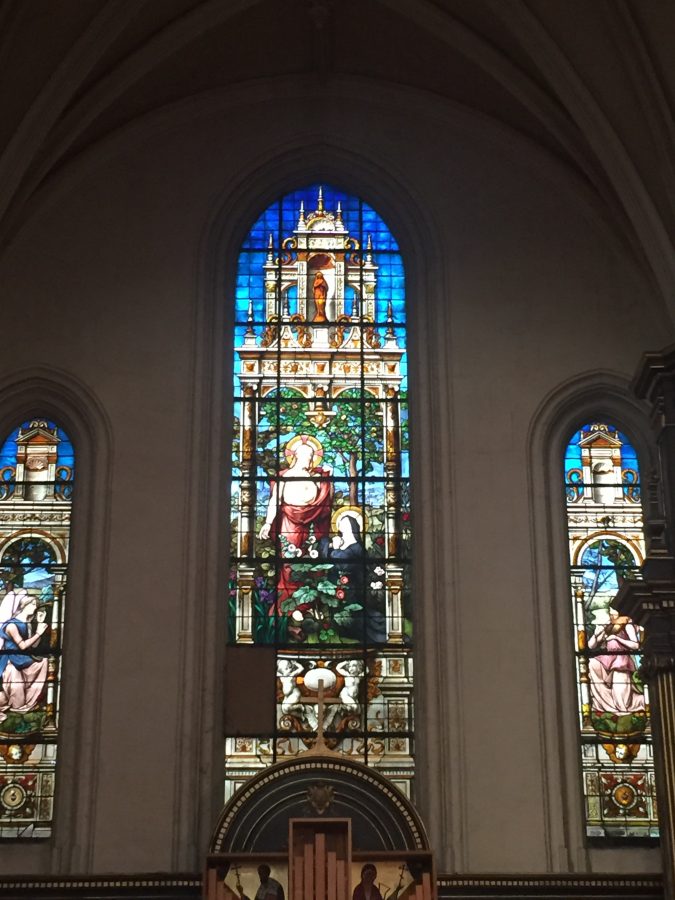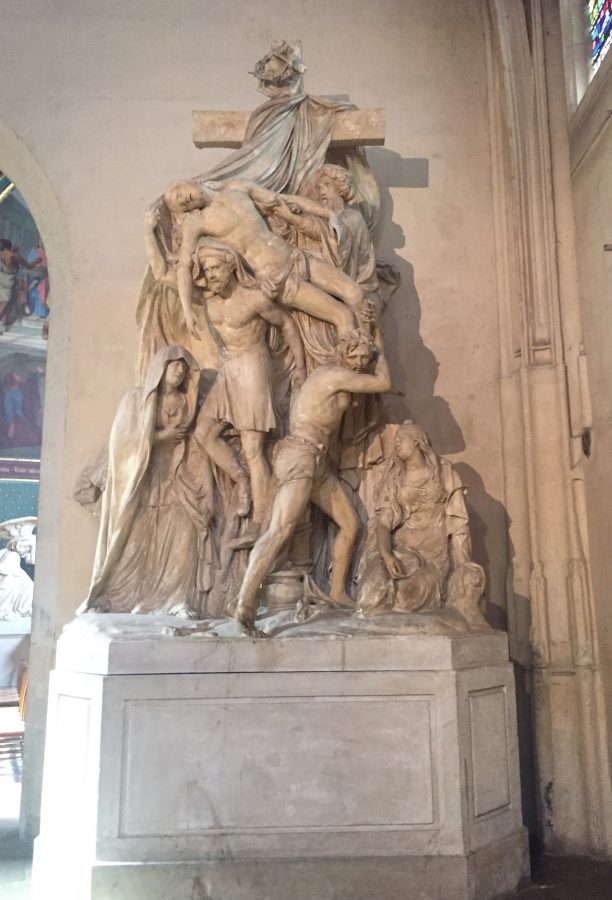 We also showed them Hotel de Sully, L'Eglise St. Paul/St. Louis, our apartment, La Place des Vosges and all the shops along rue St. Antoine. We amended our tour to do a little shopping, then ended our evening with dinner at L'ilot Vache on Ile St. Louis. It was very enjoyable but hot! Today, they left early for Lyon and a Rhône river cruise which we think they will love. We've done the exact cruise about four years ago with the Burritt Cruisers. I was so very impressed with Debbie's children, positive, happy and eating so well. Here's a taste of our time together.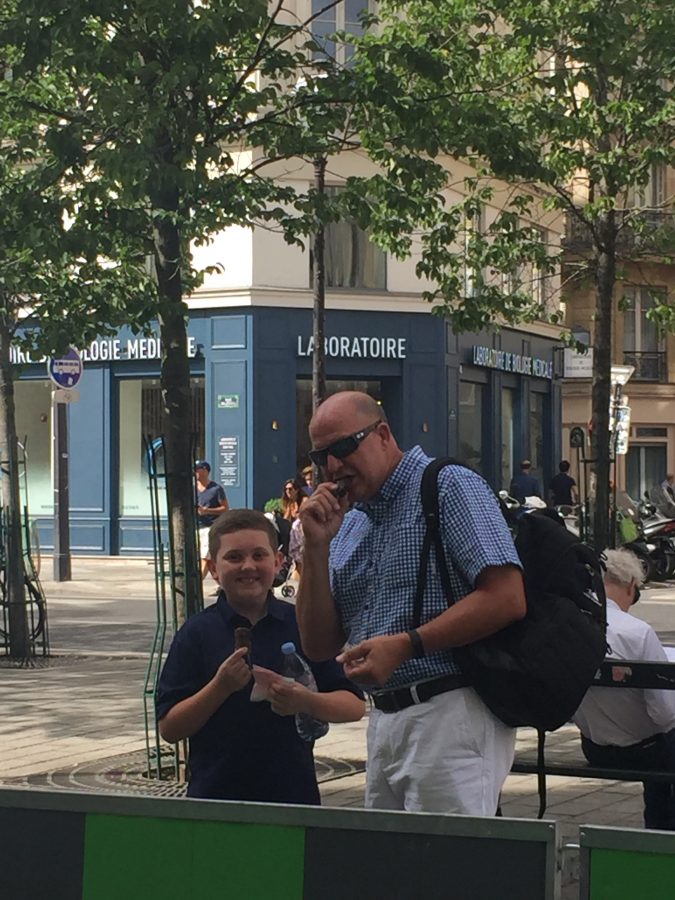 We left them to call Uber cabs as we walked across Pont Marie back home. This was the absolutely gorgeous sunset which they missed!
The street scene of the day is this very Parisian couple, he dressed in his black beret and she in matching black and white.