Bonjour,
Today has been our favorite kind of Paris day…discovering new areas by strolling around, not quite sure which way is correct or what may be around the next corner. But more on that in a minute. First, my rant.
Yesterday was not our best day. It's hot, very hot. It's dusty and after five minutes outside, I feel like I need another shower. I feel like I'm eating and breathing the dust. Despite all of that, we had planned a reconnaissance to the Eiffel Tower to replicate the time of day, length of lines, etc. for my daughter's visit. Thinking we were being super smart, we rode the hot bus for 35 minutes to supposedly get closer to a different security line reportedly shorter than the one with our prior company. Alas, the bus left us off at the Champs de Mars which is so dried up and dead that it's like plowing through dirt only to end up according to Bernie in the very same security line. It wasn't nearly as long, but we noticed people were all looking at their phones and noticeably agitated. After we got inside, we understood why. The Tower was completely closed, and none of the ticket lines were open. Bernie spoke to one of the attendants who told him that the elevator operators had gone on strike to protest the unfairness of having only one elevator working, creating extremely long lines for people who wanted to purchase tickets.
In preparation for my daughter's visit, we have already bought tickets for August 10th for 5pm but only to the second floor. The summit was not available until August 17th and that was booking 3 days ago! To get a ticket to the top was $75 or more per person with any number of special agencies. I consider it all a rip off and so sad. I simply will not pay that when the general ticket to the summit is $25 per person.  So, I don't know what will happen. Just have to wait and see.
Needless to say, I left there in a huff, mightily upset over a situation that is so different from what we've always known , only to get on the very hot, packed subway and have it malfunction. There was a major power outage about 6pm, and we had to exit and walk all the way home. But a ray of hope brought relief when we decided to eat at a lovely restaurant called Le Trés Or in the Jewish district. Had a delightful meal. (Jim & Peggy for you) . In my opinion, their pommes frites are some of the best in Paris!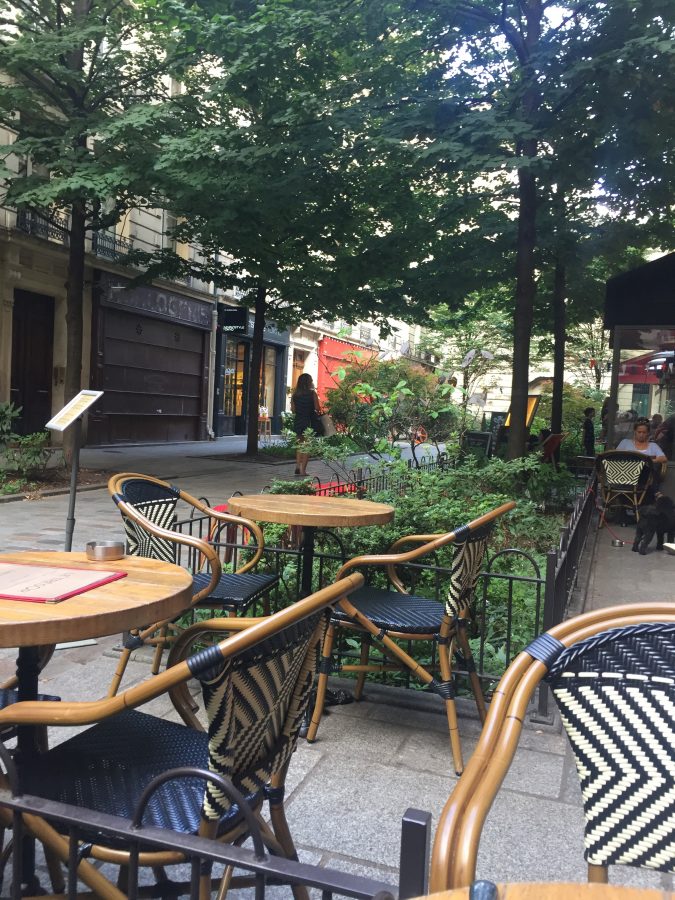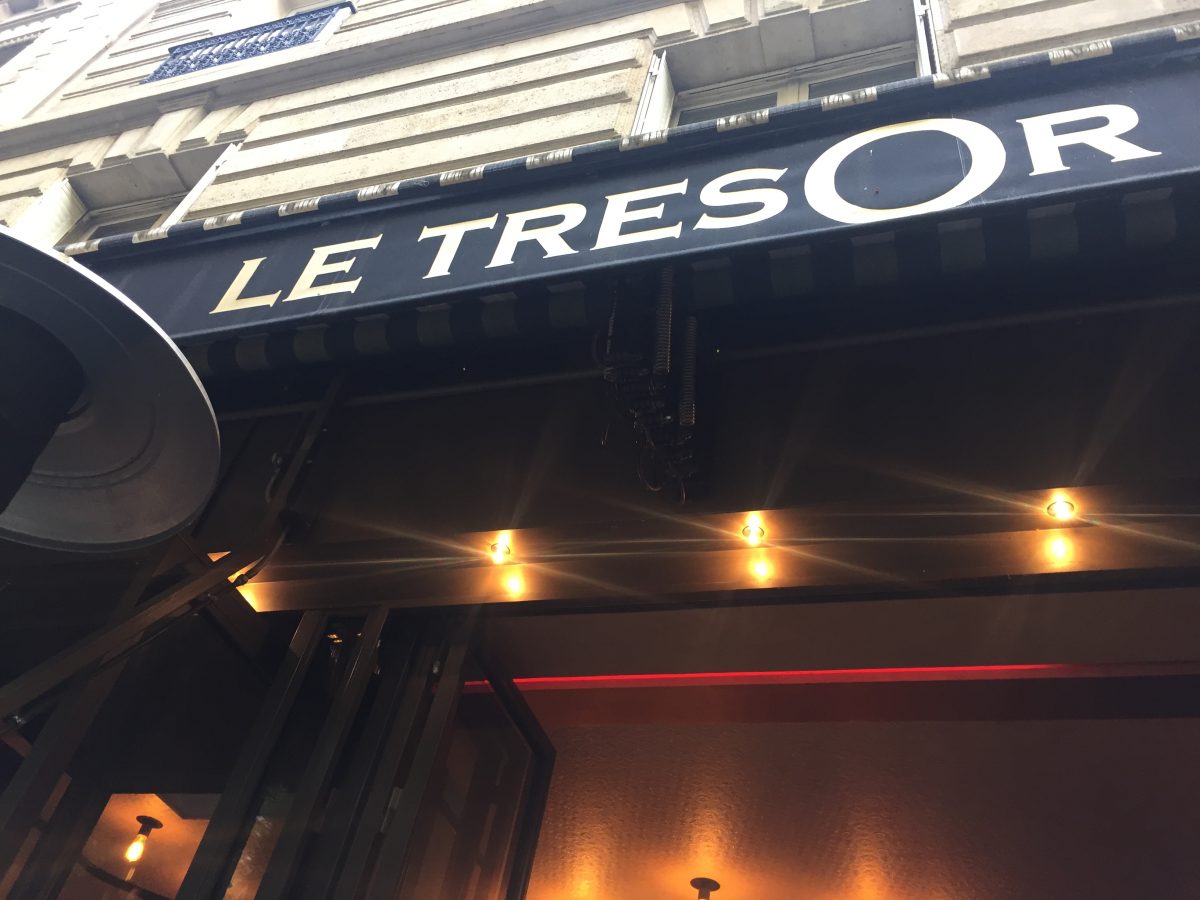 Now to more positive thoughts about today. I started early as soon as the shops opened to try to find some clothes to wear. Ninety percent of what I brought is too warm. So I was out on the street looking for bargains. Dresses can be had for 15 to 25 euros right now which is my kind of shopping.
Our Paris friend Ann Jeanne had recommended a visit to the Montsouris area in the 14th arrondissement and Le Cité Universitaire. It's the other large university in Paris, the more famous being La Sorbonne. What a delightful time we had.
On the way, a total serendipity… we found a section of Le Petit Ceinture, the abandoned railroad that used to make a circle around central Paris many years ago. Charles Gattis, you would have loved it. We posted about this 3 or 4 years ago, but didn't know about this section. It's not a great photo but we were fighting a tall fence.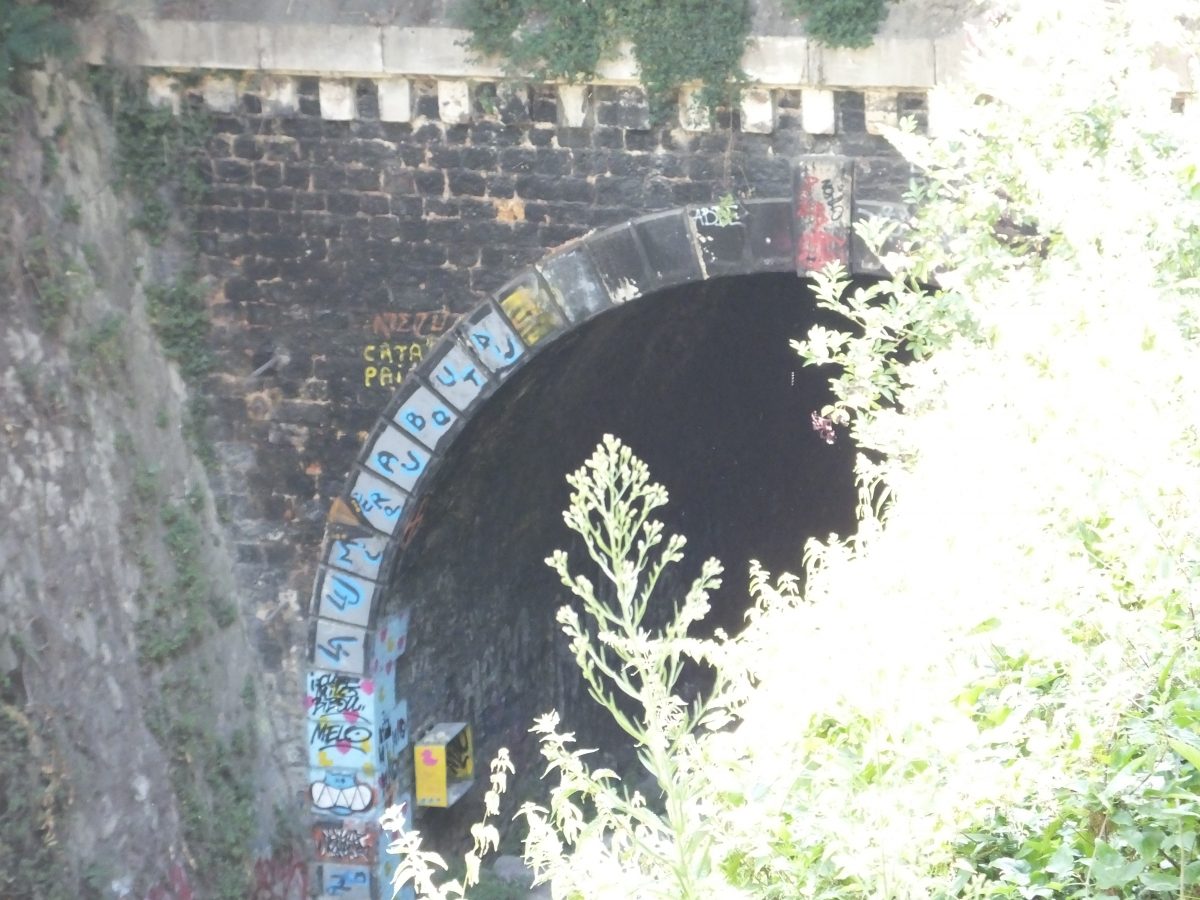 I had selected by pure chance a restaurant for our lunch from Trip Advisor called Il Far Niente at 1 rue Paul Fort. What a little treasure. (Carolyn Barnabo, maybe this is where we meet next year!) There were no mobs of people, no cars whizzing by, no loud motorcycles, just a short, delightful street, very cool and shady and no dusty road construction. We sat outside and ate wonderful Italian food. Bernie had burrata and jambon with something like a Croque Monsieur. Mine was a plat called Meli-Milo which was a meatball fondue in marscapon cheese with stuffed pasta. Just delicious. Sorry forgot to take pics!!!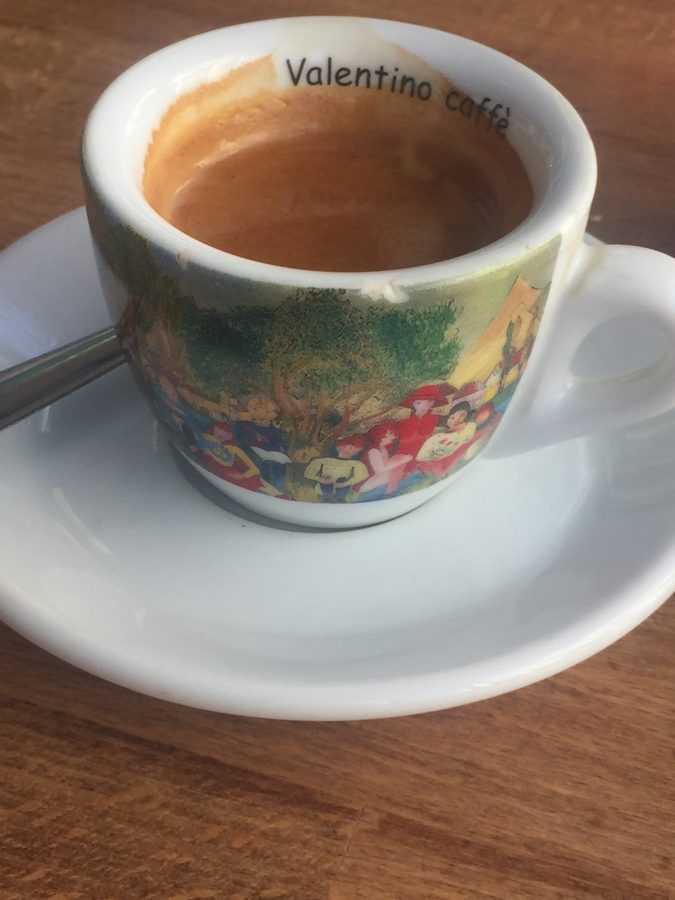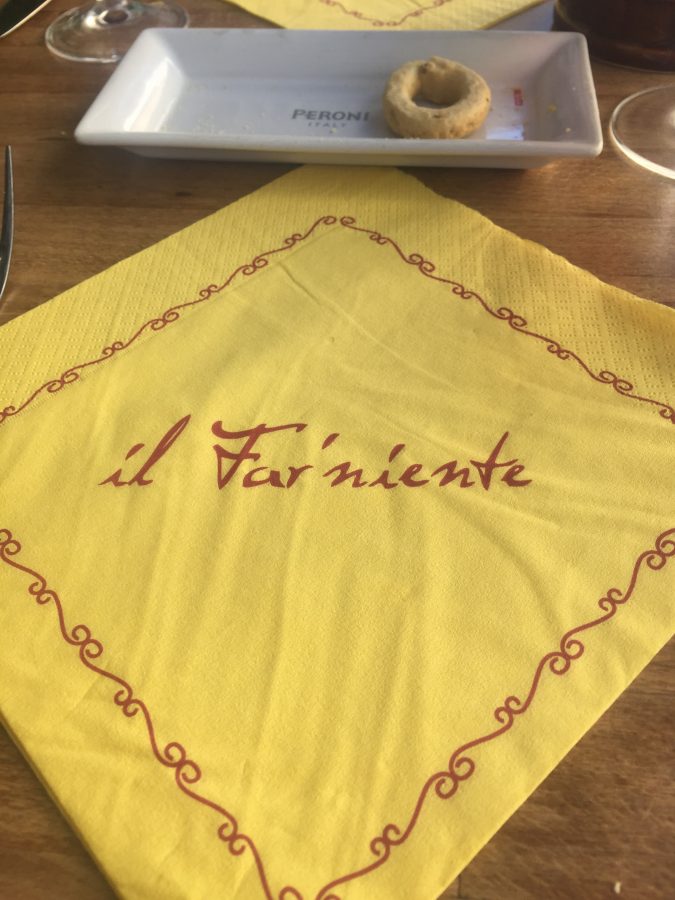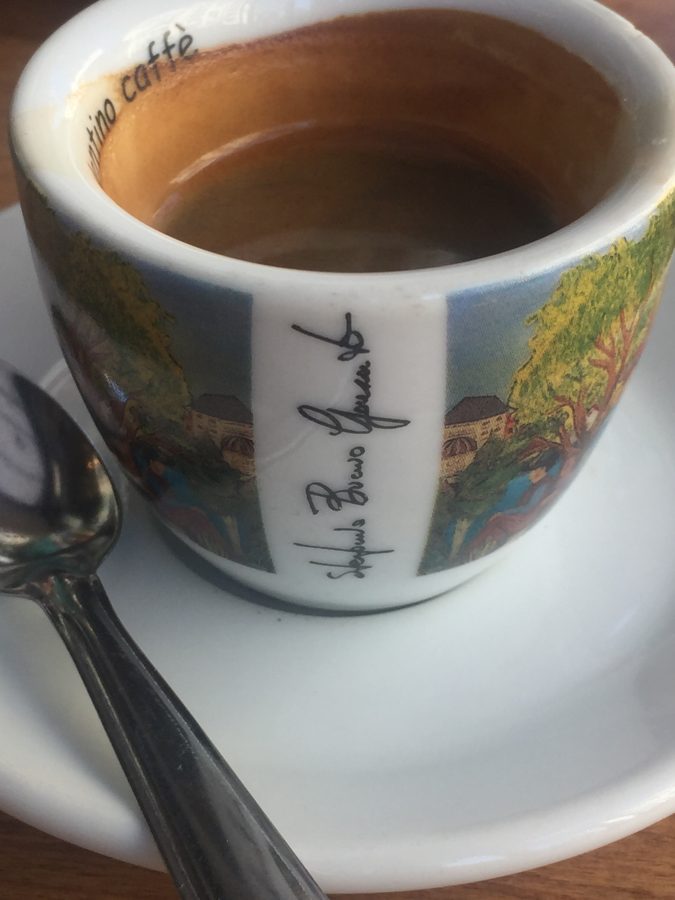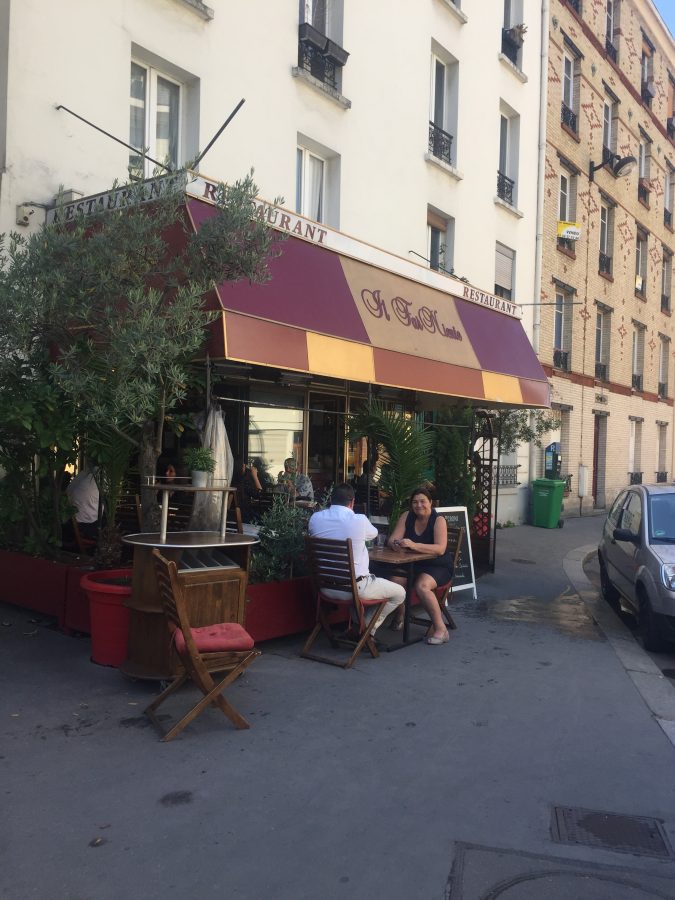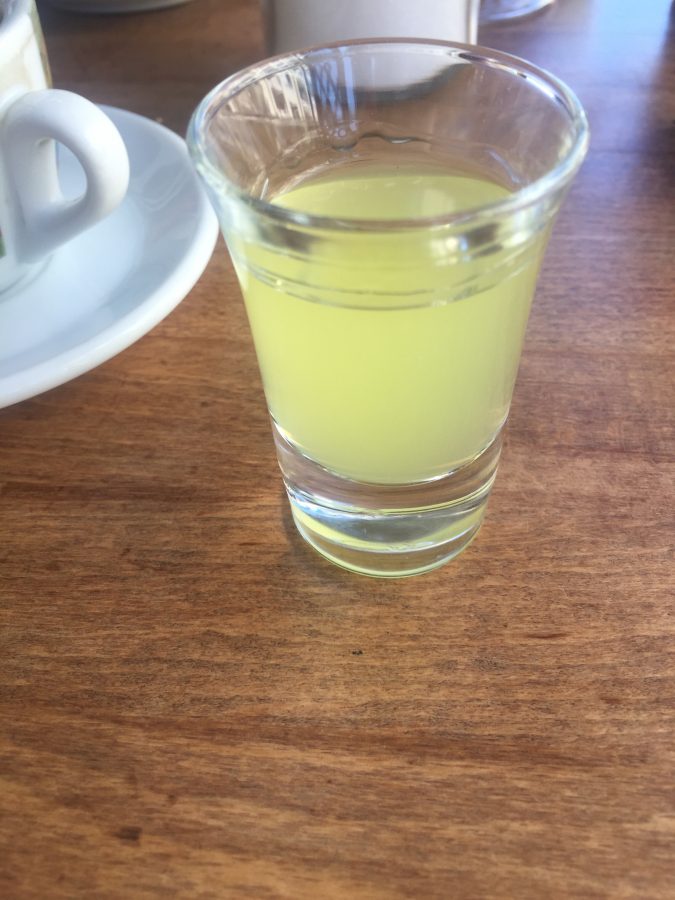 We highly recommend this little hideaway, great service, very friendly and only 55 euros, including all the wine, coffee, everything.
Then we started walking and discovered a private street with specialty houses that were totally captivating and charming in their originality. We've seen similar streets like this in the 18th arrondissement a few years ago.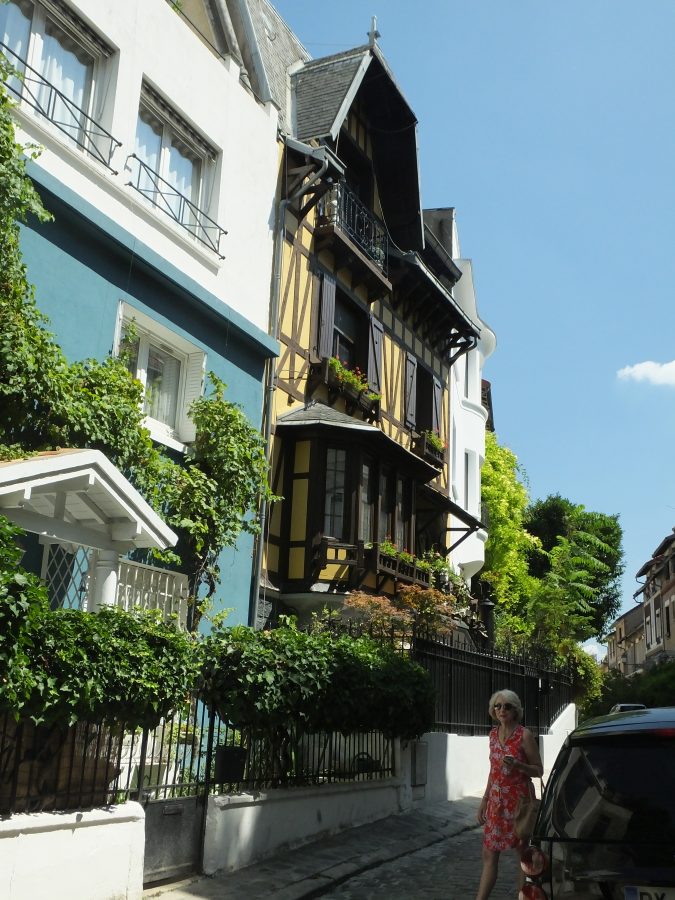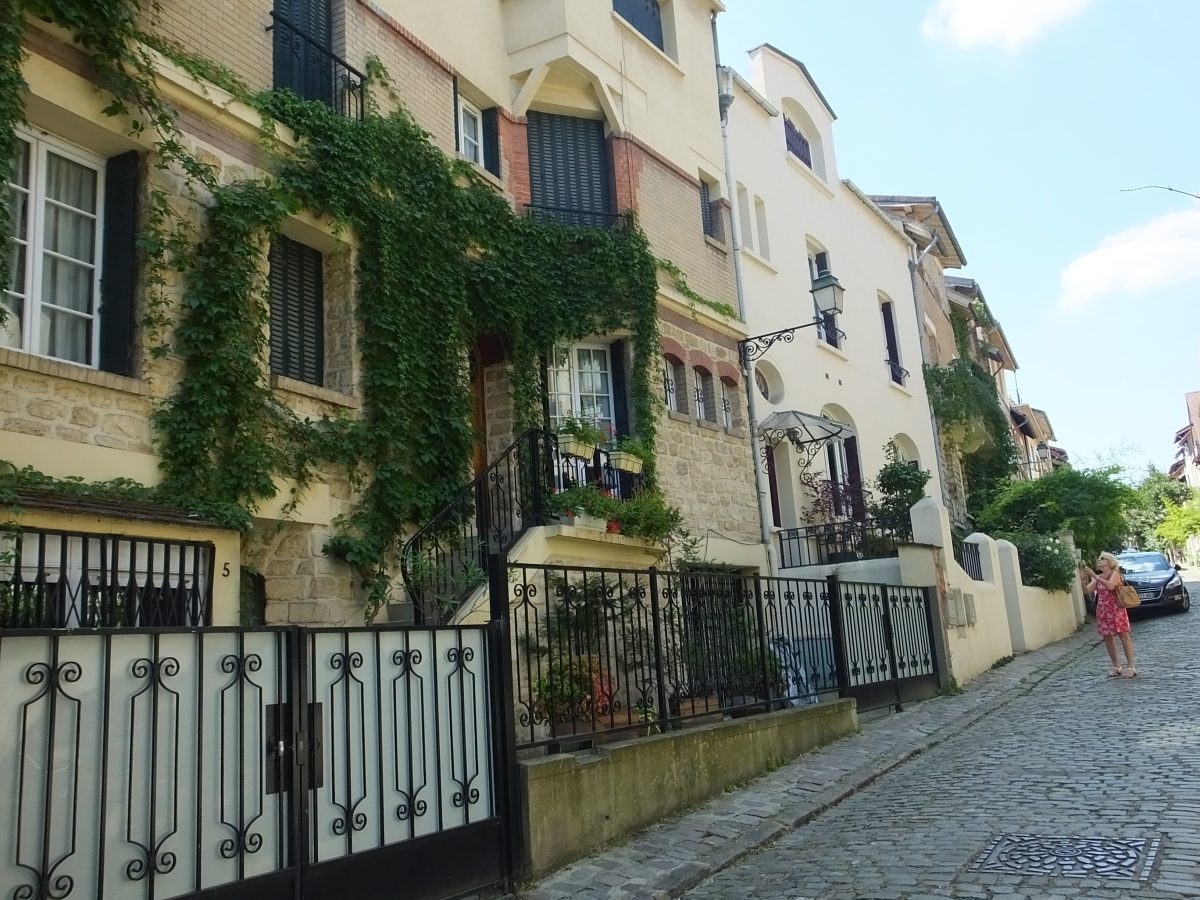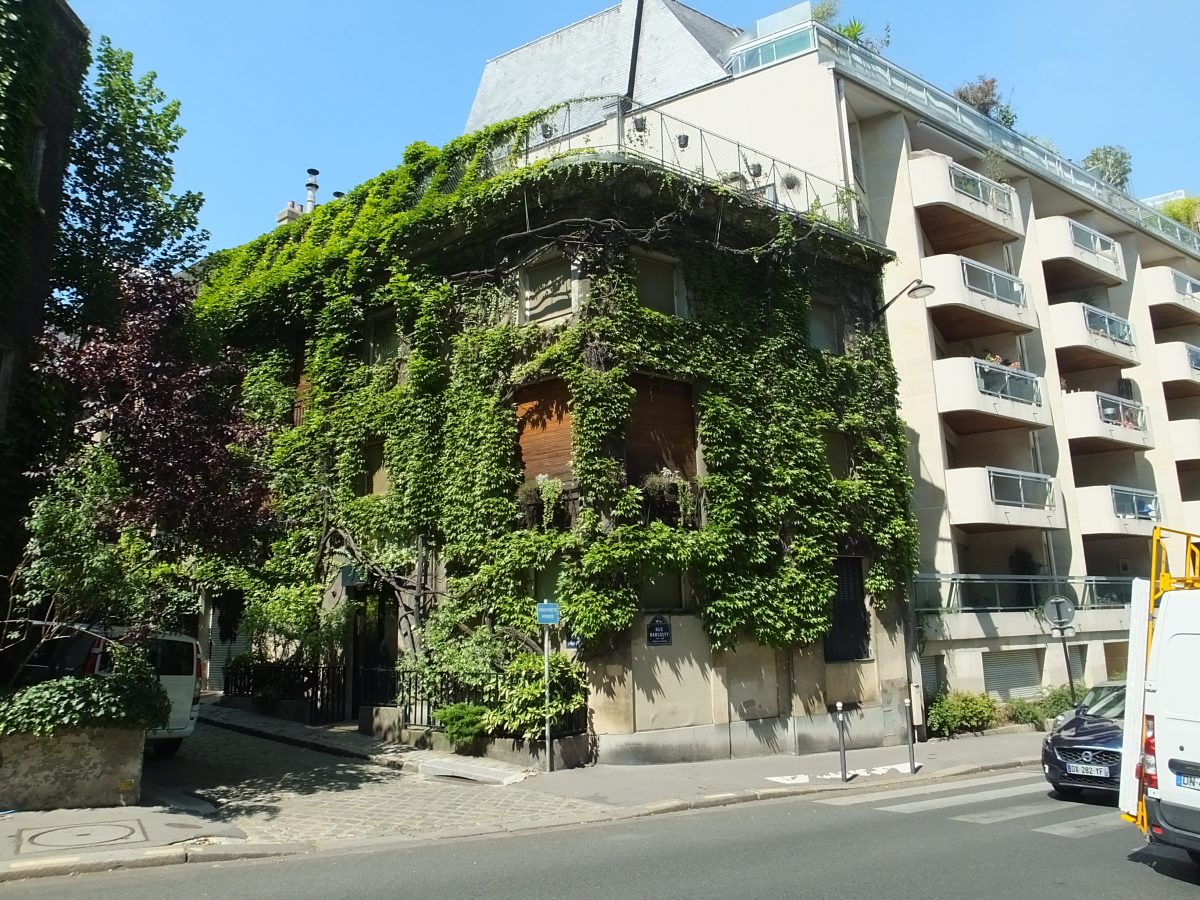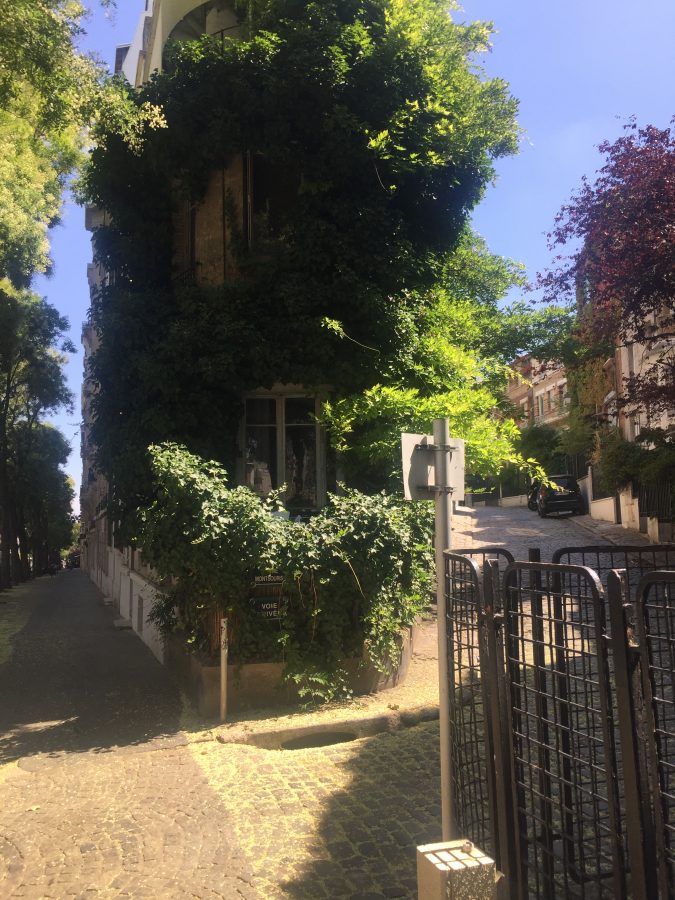 Next, we walked around Parc Montsouris to the university and captured these shots. We presume these are the original buildings. 
Our journey ended back in our area with this little doggie waiting patiently for his master at the patisserie.
And finally, the street scene of the day was this mother and daughter dressed for a photo shoot in front of St. Paul church…all in yellow.
Hope it's raining wherever you are. Please send some our way!!!
L & B
P.S. To my techie friends—if you use Air drop, tell me if you know how to keep your phone photos in order when you send them to another device. I've researched this and it seems there's no good solution! It drives me crazy.