Salut,
It's Thursday in Paris, and we are ramping up for company with some housecleaning, grocery shopping, and pure excitement. Tonight we have the pleasure of meeting Joe and Marie Newberry from Huntsville for dinner (pics forthcoming) at a delightful restaurant called La Fermette Marbeuf. Google it and you'll be amazed at the interior.
Tomorrow, we take the train at 8am to CDG airport to meet my son and his family.  It's not an easy task to find the just right arrival spot so we took most of the afternoon to make a dry run. Our Navigo card for the Metro covers the cost of the train ride which was great news. It's a long way out and a bit complicated, but we are confident now that we will find it and be on time to say "Bienvenue" or welcome to Paris to the world travelers!
Unfortunately, there is much disarray in our immediate neighborhood as they are putting in new wiring and cable for who knows what, but it's a big deal. Walking the sidewalks is tortuous, noisy, and dusty. Oh well, it's totally out of our control.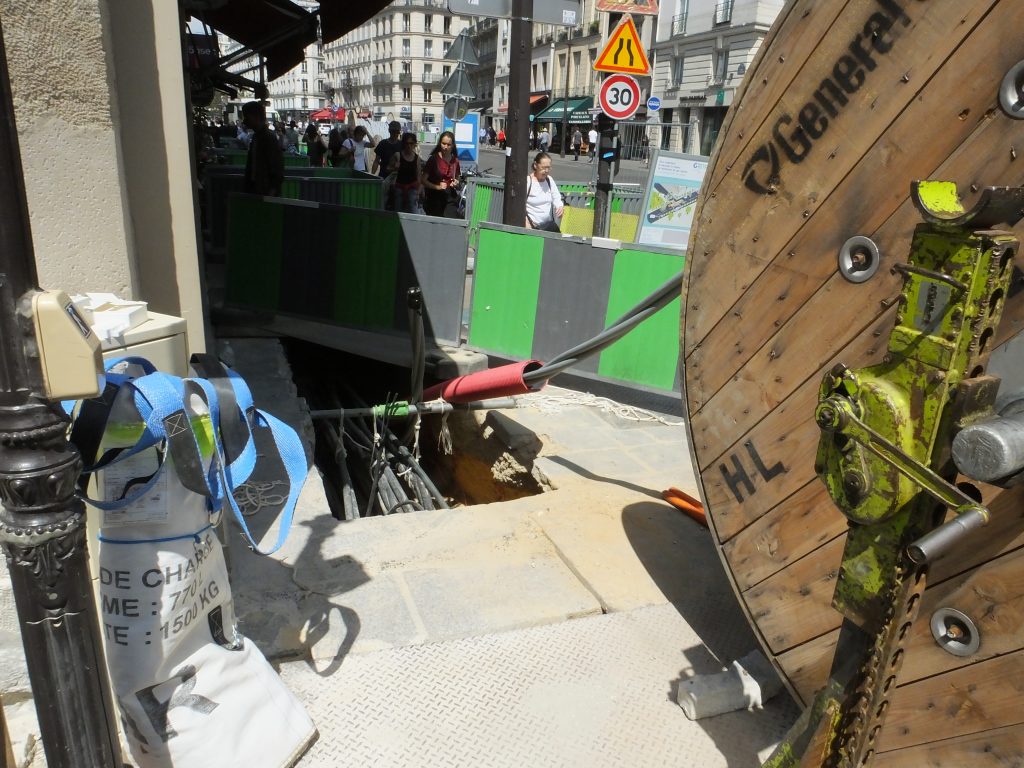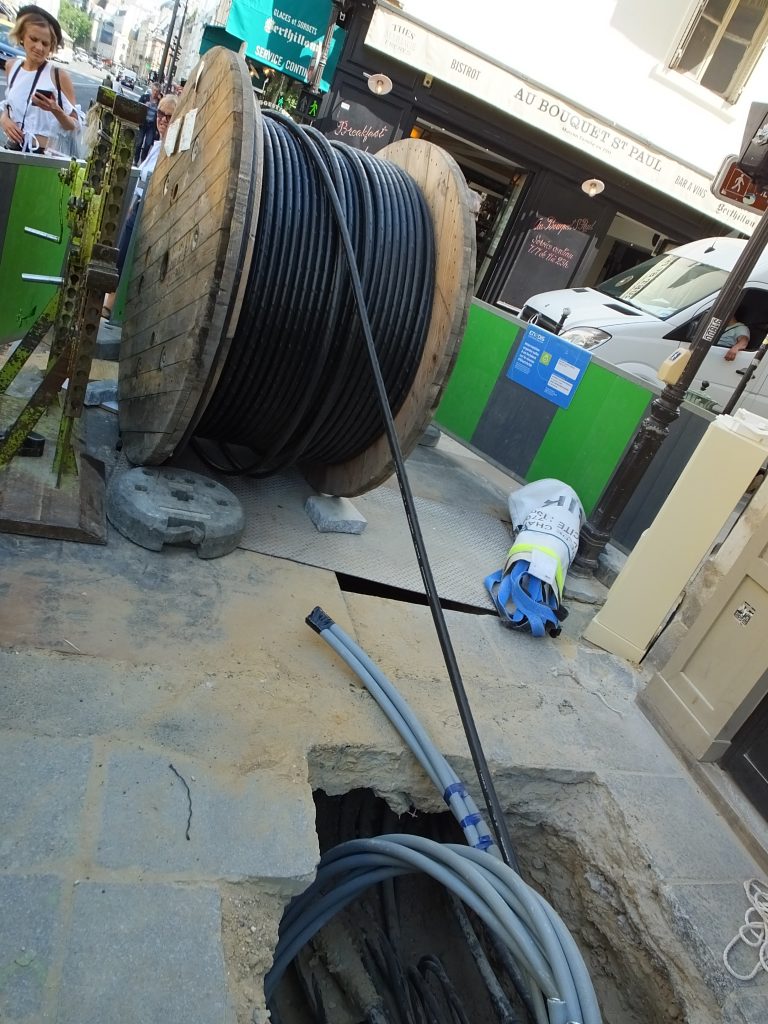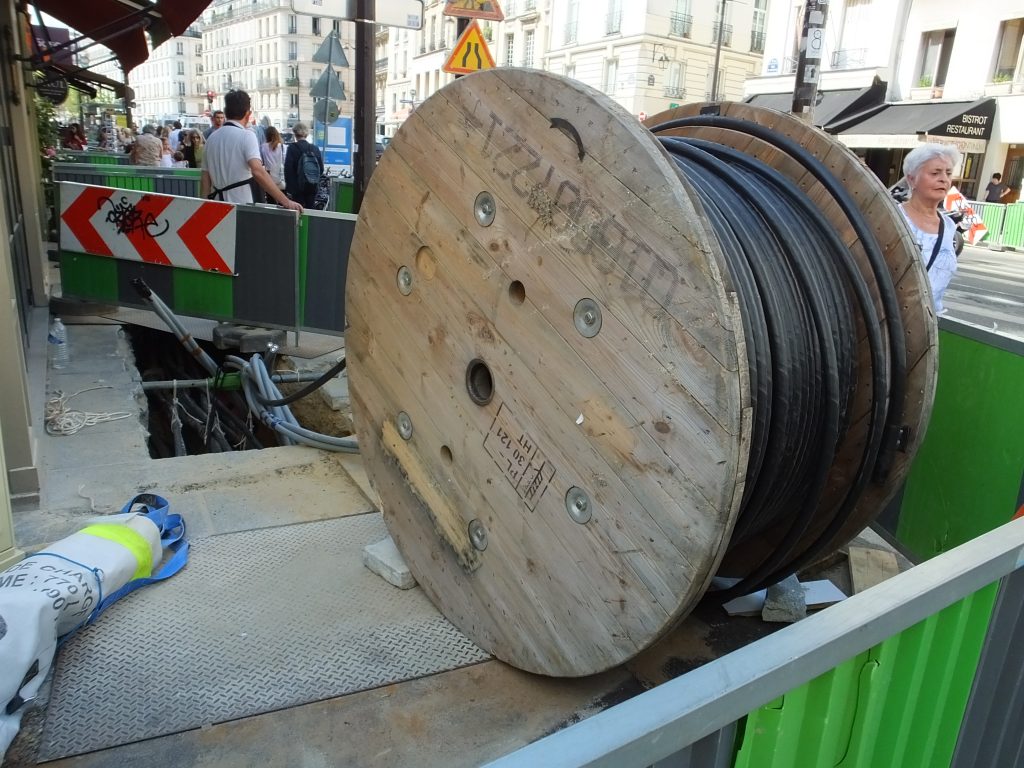 Later in the afternoon after our trip to the airport, we strolled around the area of Place St. Michel on the Left Bank or Rive Gauche. It was 86 degrees! This is a very popular area and was stuffed with tourists.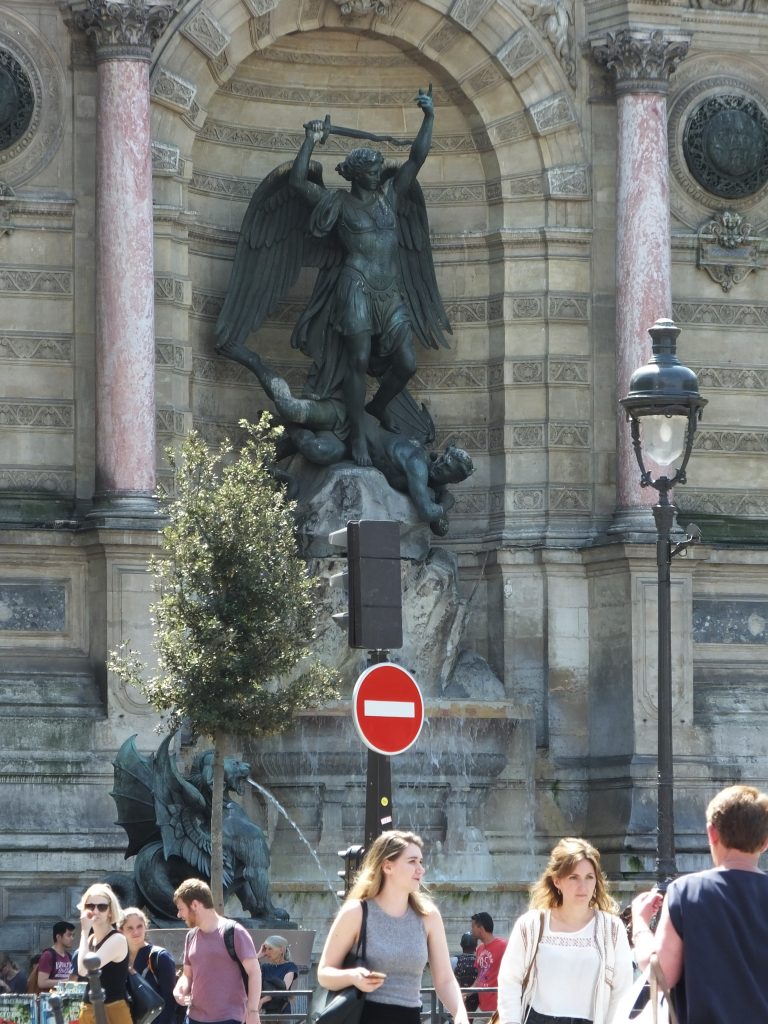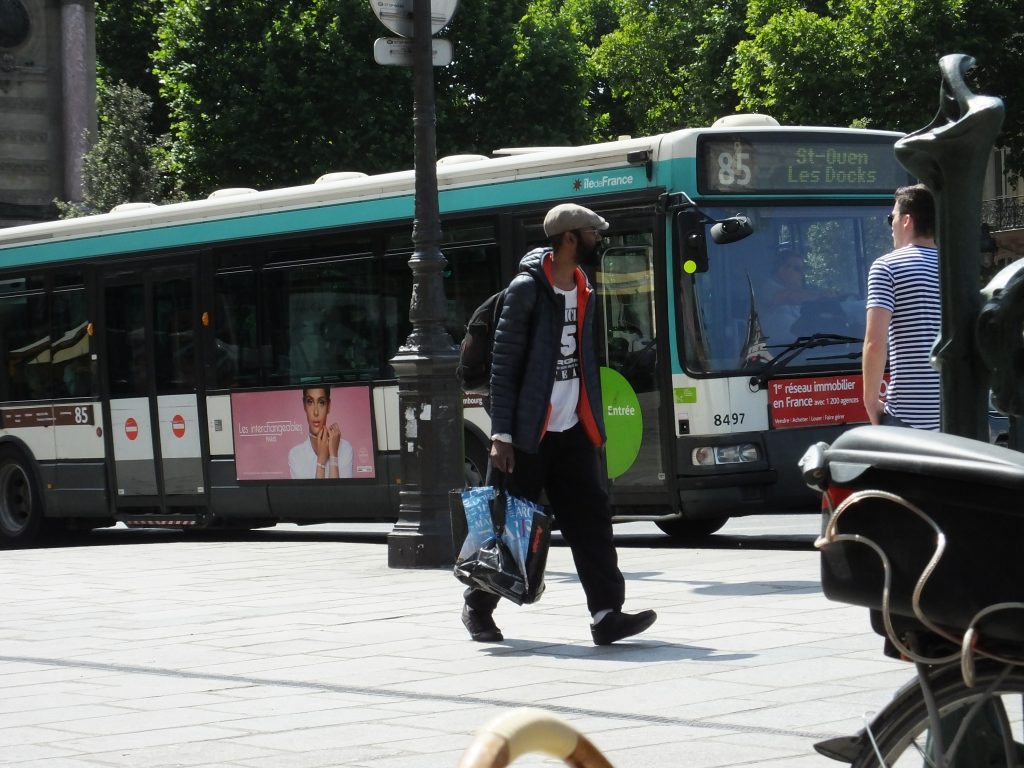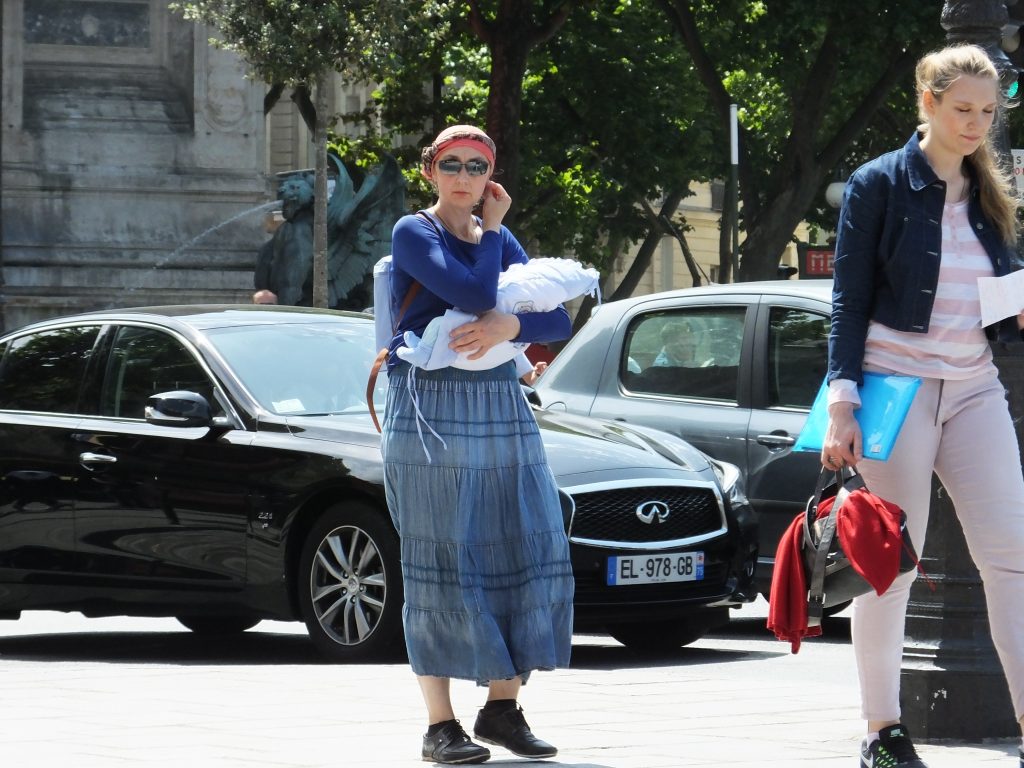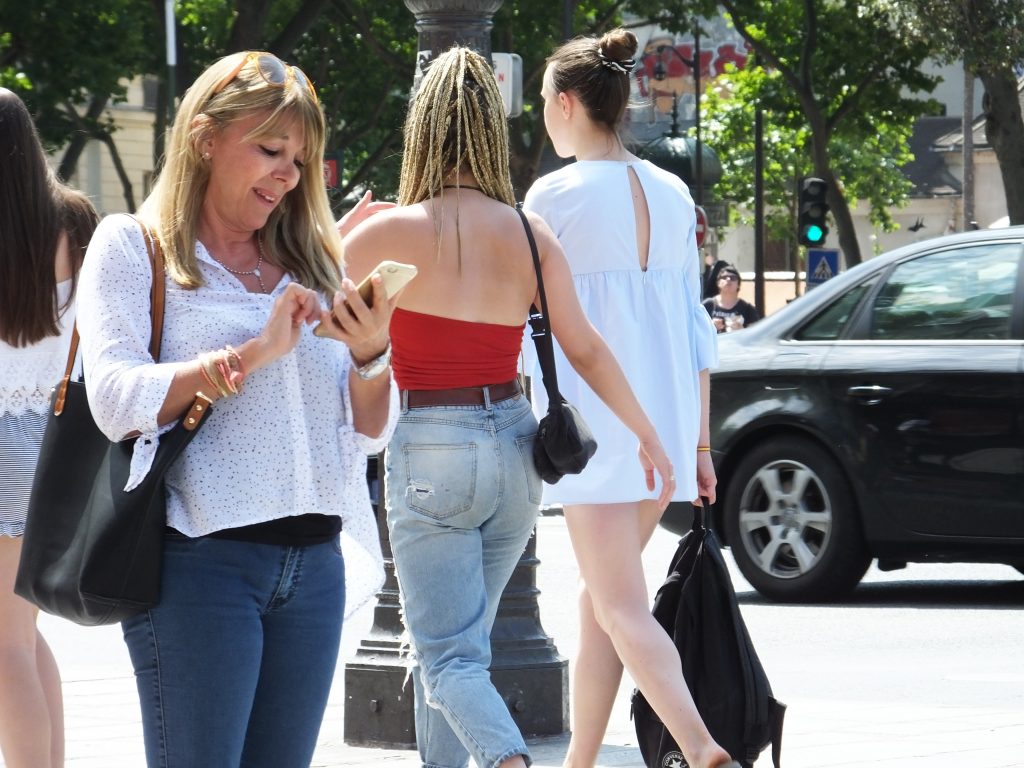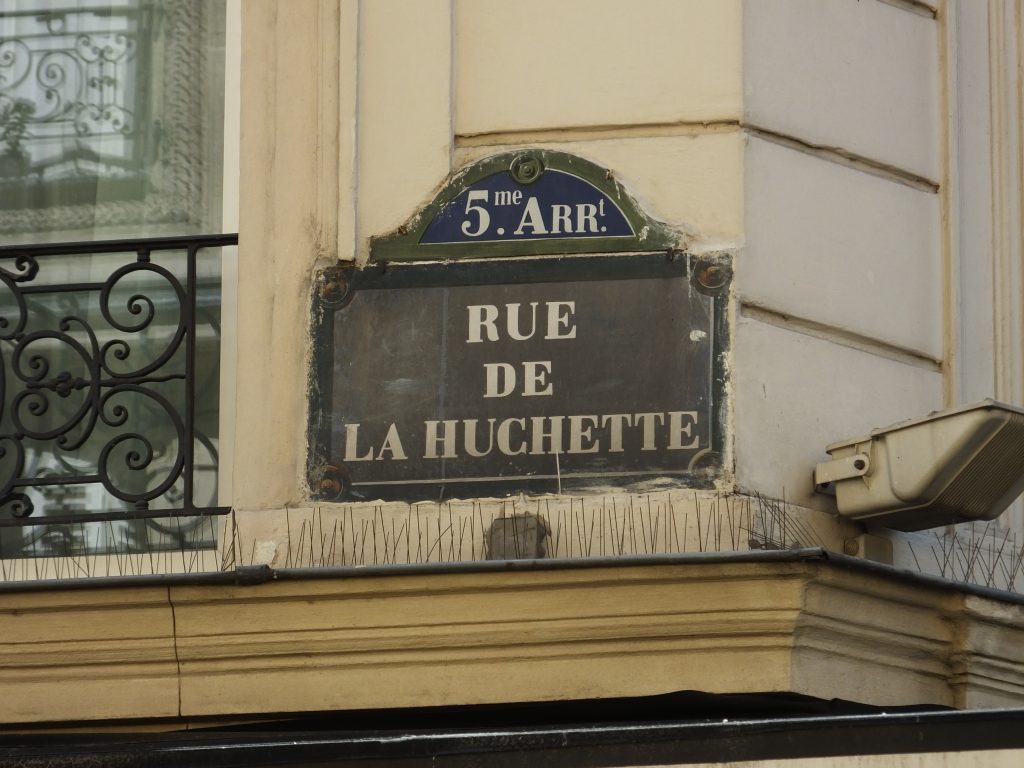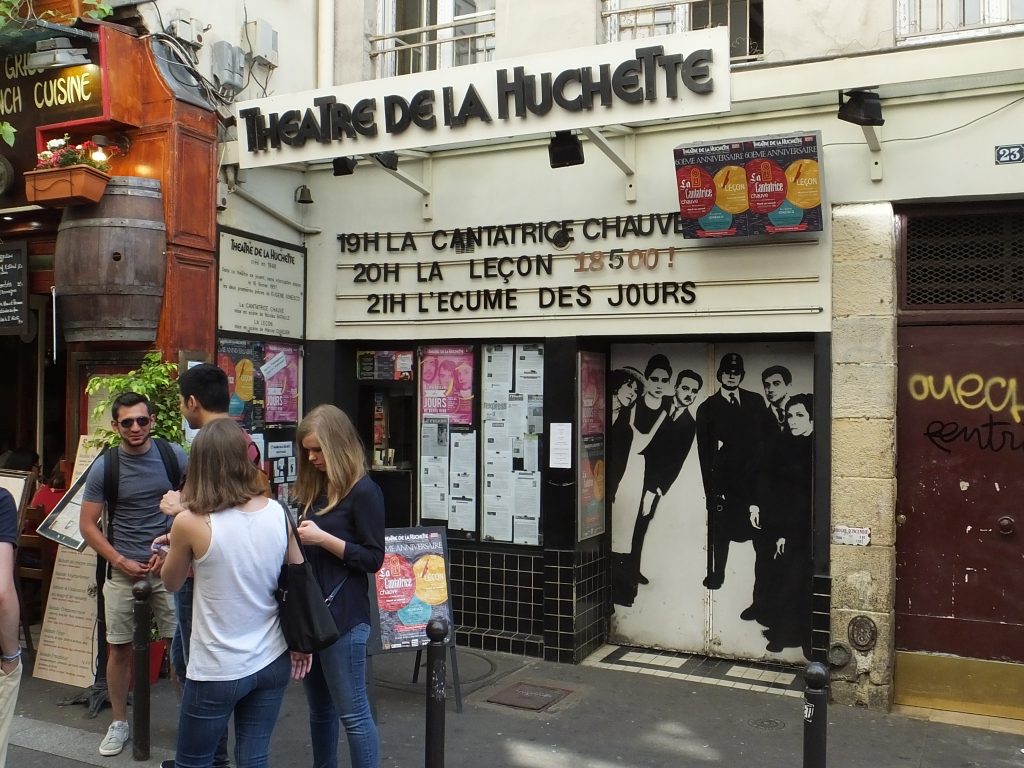 With company, my blogging may be erratic but will do my best to continue to share our journey. We will be going to Normandy on Monday, and that inspires moving photographs. Stay tuned.
À bientôt,
L & B