Bonjour mes amis,
We've had an interesting weekend. I received an unexpected text from my daughter on Saturday evening saying that she had an issue with her back from a jet-skiing experience. Hopefully, you recall that she is due to arrive in Paris for her first visit ever on Wednesday, departing the States on Tuesday, of course. This accident put the visit in jeopardy which was devastating for her and us. After multiple sessions with her chiropractor, she appears to be much better and good enough to make the trip. She's flying alone which could complicate things for her. We pray that she will make it without any issues and grow better each day. Wow, life does have a way of throwing us surprises as many of you reading this know so well. Bon Voyage, Natalie!
The good news is that Tuesday evening we are due to have a major storm which should decrease the temperature and halt the "canicule" or heat wave, but not before it goes up to 98 degrees on Tuesday!!
Saturday, we decided that one of the air-conditioned department stores would be a good idea and chose Au Printemps because we haven't spent a great deal of time there and because we love the stained glass dome of their beautiful brasserie. It's never as busy as Les Galeries Lafayette. We assume this is because they don't cater to the tourist market but to a more local, upscale segment of Parisian shoppers. Here's a little tour of the store and our lunch.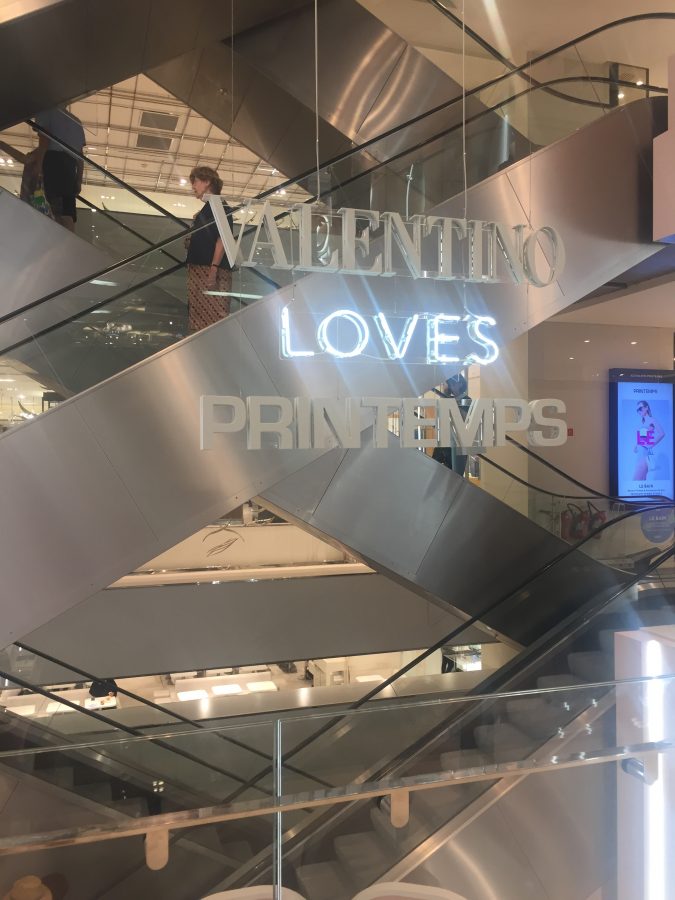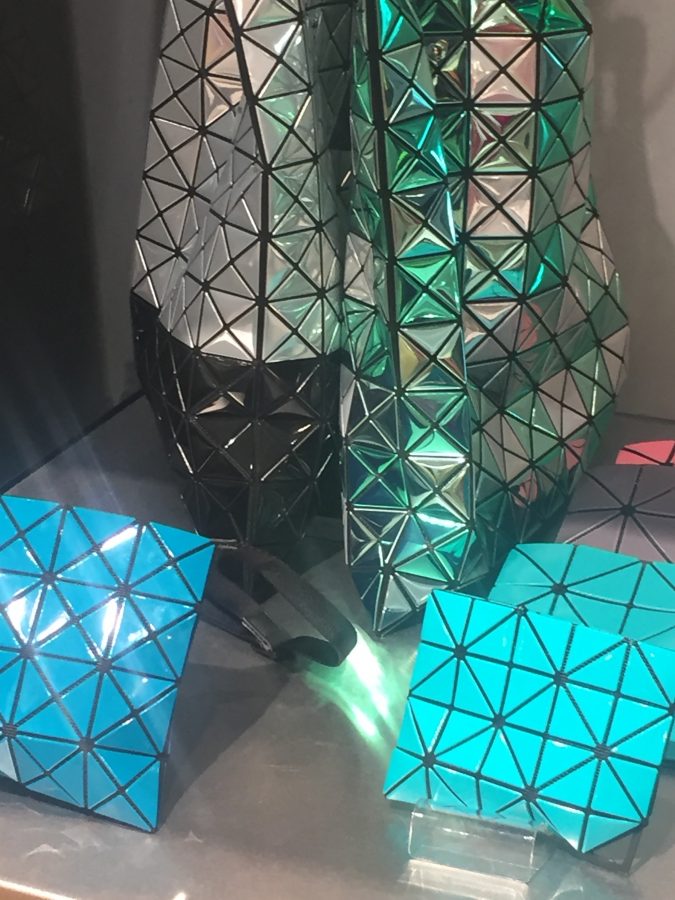 On Sunday, despite the heat, we thought it would be fun to do something we hadn't done in a while—eat at Montparnasse 1900 and then go to the Sunday art show at Edgar Quinet. Then we thought how nice it would be to ask our new friend Hannah Schwartz to join us. She said yes! We had a marvelous time. Montparnasse 1900 is a classic French brasserie right across from the back of the huge Montparnasse complex which houses trains, subways, and a shopping center.
Here's some information on the restaurant directly from their web site:
"The early 20th century and the Roaring 20s left an indelible mark on Montparnasse.
The intelligentsia and the major artists of the day all gathered in this legendary bohemian quarter, and the hot spots of Montparnasse welcomed the most prominent figures of the day, from Picasso to Modigliani, Cocteau, Trotsky and Fitzgerald. This is the rich, historical tradition that shaped Le Montparnasse 1900.
The changes in the restaurant are inextricably linked to the changes the area has seen. Opened in 1858, it was bought in 1903 by Edouard Chartier. It was not until 1906 however that major renovations began that gave the location its sumptuous Art Nouveau décor – a skylight with glass in warm tones, mirrors with beautiful wood frames, a long, finely-worked wooden balustrade and soft lighting over it all.
In 1924 Bouillon Chartier was sold and became the Bouillon Rougeot until 1977. Since then the restaurant has crossed the ages without losing any of its original charm, which earned it a historical monument listing on 16 July 1984.
After restoration, it opened its doors on 4 June 2003, to continue transporting diners to the Belle Époque. And if the proof of the pudding is in the tasting,you'll have to test the traditional dishes that fill the menu, managing to include both originality and quality. Or let yourself by guided by the Belle Époque Menu.
The restaurant has a terrace where diners may enjoy the fine weather and more private dining rooms."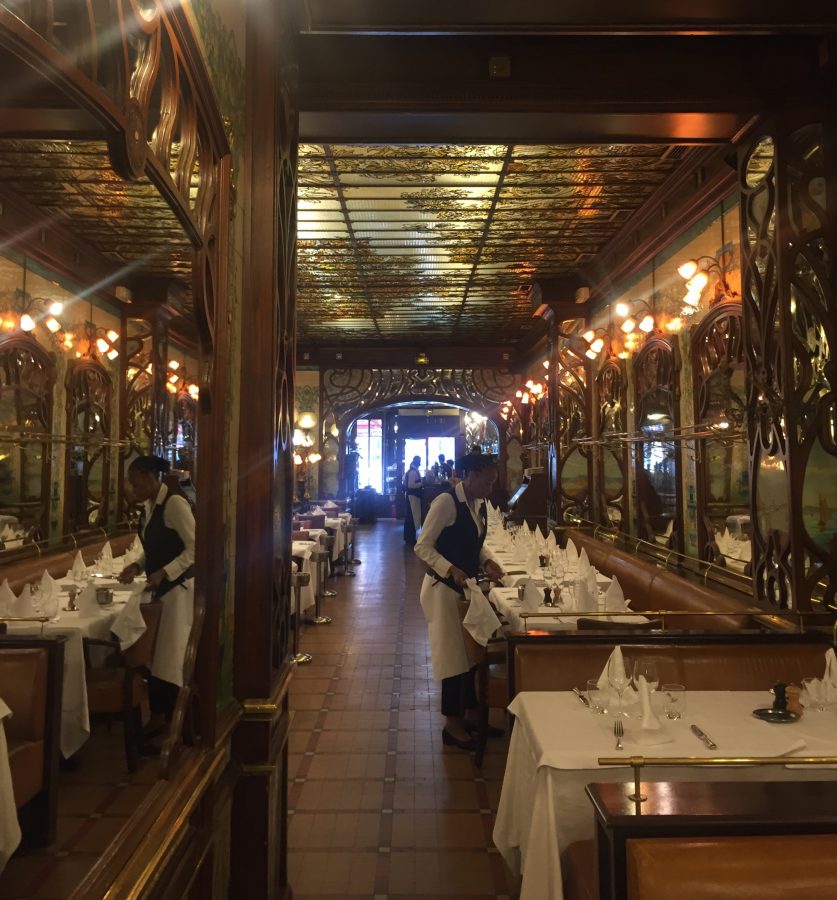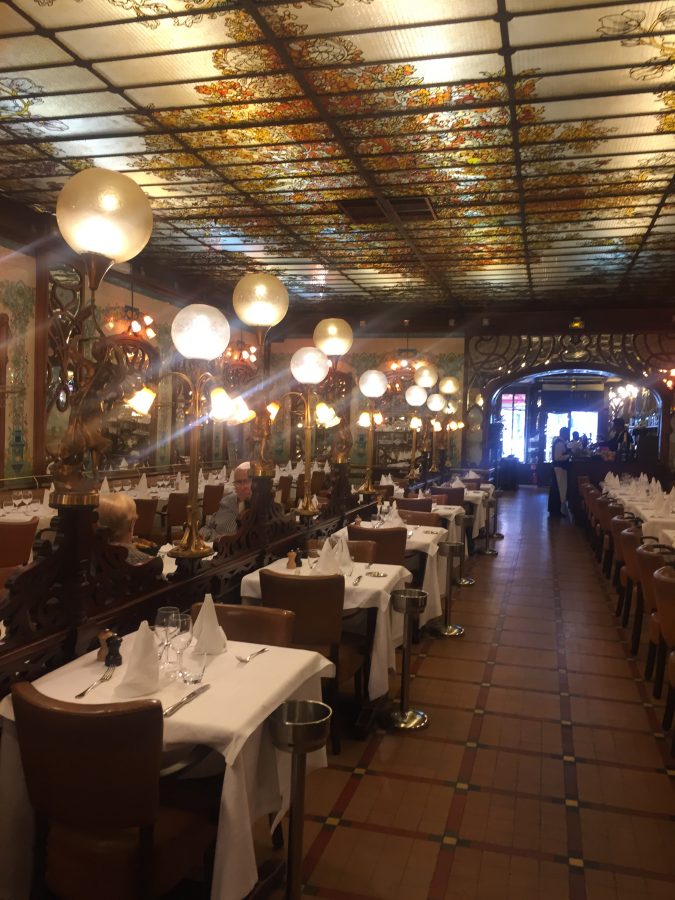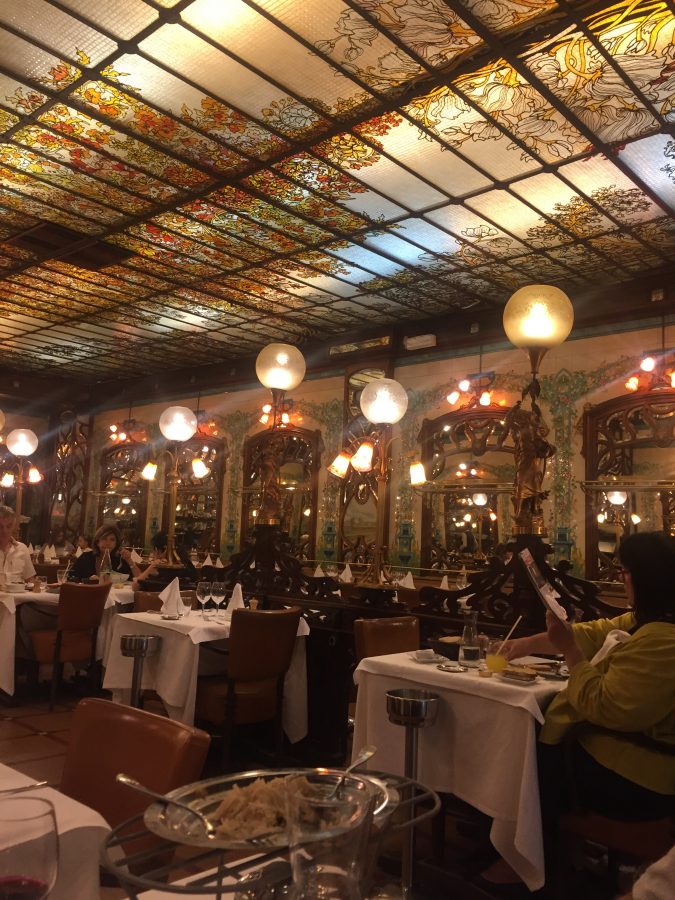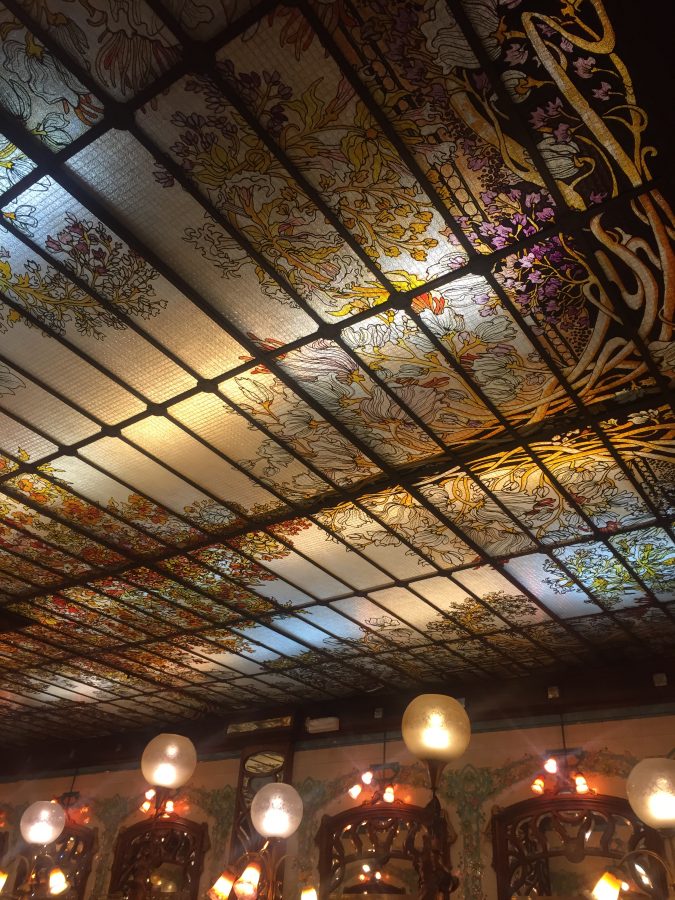 And here's some samples of the art work on our stroll.
The street scene of the day is this classic water fountain where people still fill up their plastic water bottles.
And on this outing, we had our best waiter yet at a street cafe…so playful and fun. I asked for a Coca-Lite or Diet Coke and he playfully brought me a Coca-Bleu!
We will be "blogless" today and tomorrow as we do laundry and a deep clean in preparation for Natalie's arrival.
À bientôt
L & B