Bonjour mes amis,
How delighted we were yesterday to have our now annual lunch with special friends from London, Malcolm and Antonia. There years ago, we happened to be seated next to them at the Jacquemart-Andre tearoom. We sat for the entire meal overhearing their wonderful British interchange, and finally I boldly made overtures to them. A friendship began which has been another glorious piece to our Paris array of serendipities. Occasionally, you click instantly with people
and such was the case with our foursome.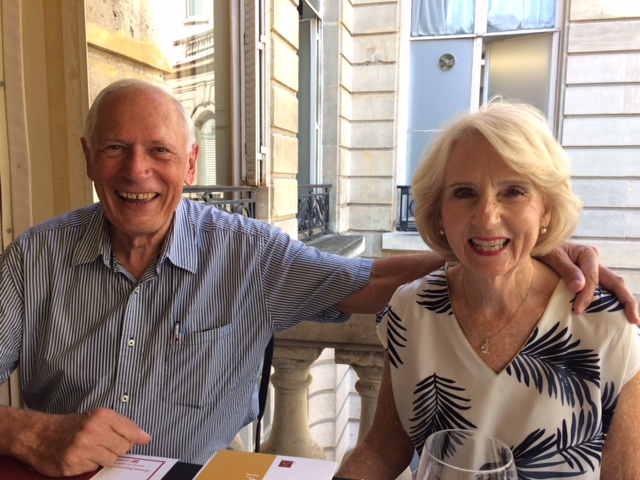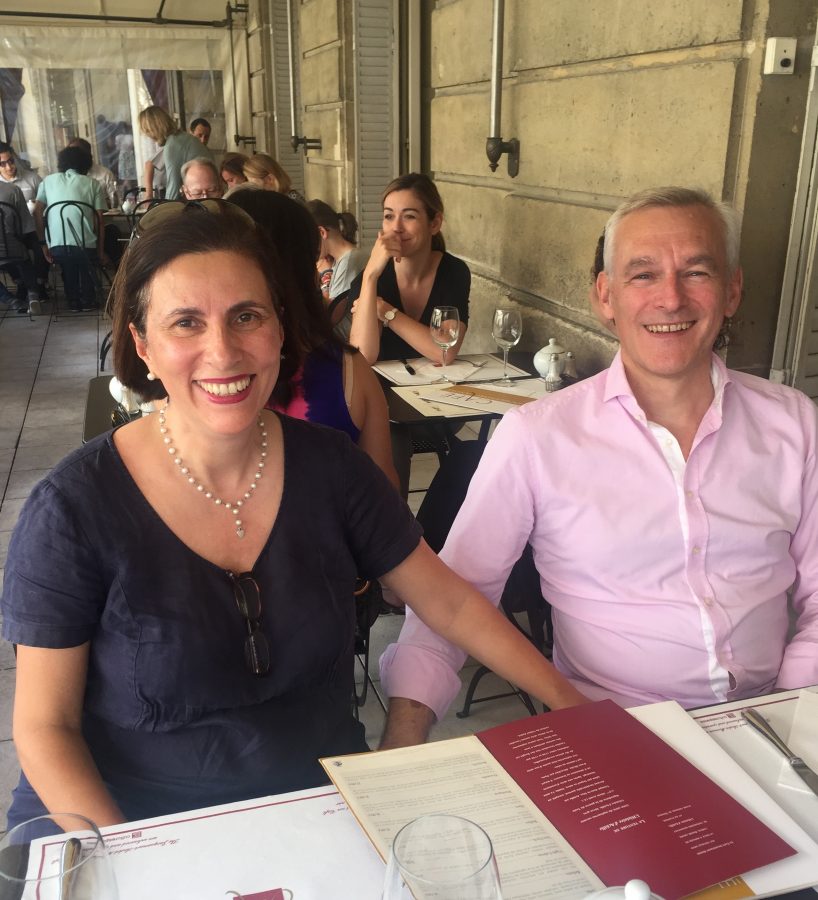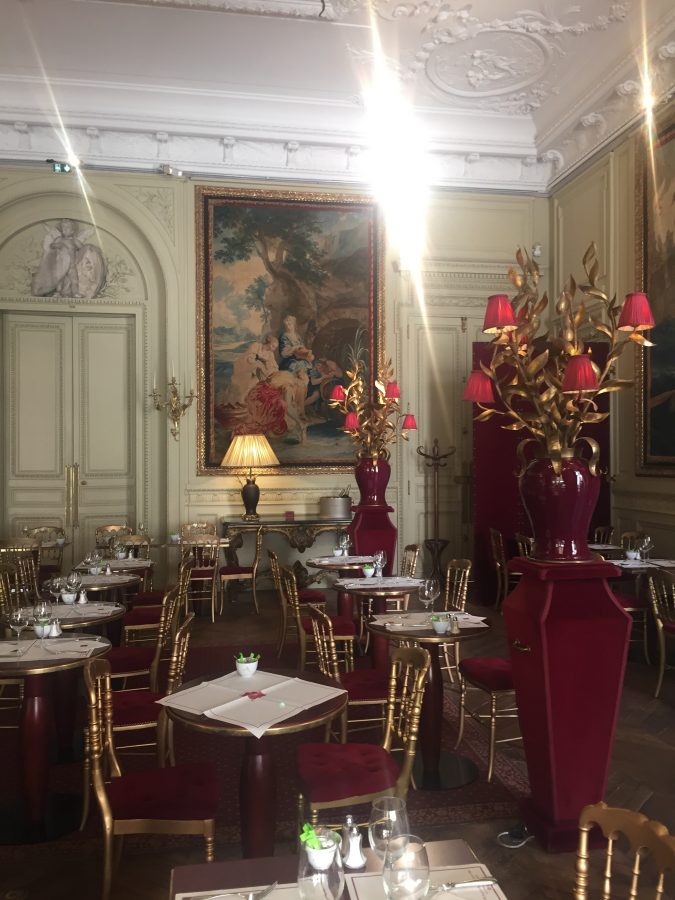 Like us, they are both retired and in a later-in-life marriage for the past 13 years. Sometimes, our lunch together hits on or close to their anniversary earlier in July. However, yesterday we had the pleasure of their company for about four hours only to discover that their day trip over on the Eurostar had been just to see us. Wow! They departed back to London around 8pm.
We ended up walking to their LOVELY apartment in Place de la Madeleine which they are presently leasing. Here's just a tiny peek.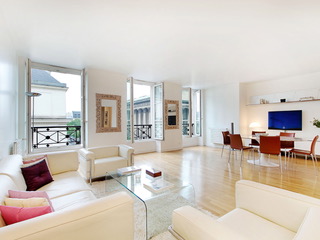 Then we took in a desperately needed aperitif to cool us down at a mutually favorite spot called Le Village after our walk from lunch. Bernie introduced them to iced beer!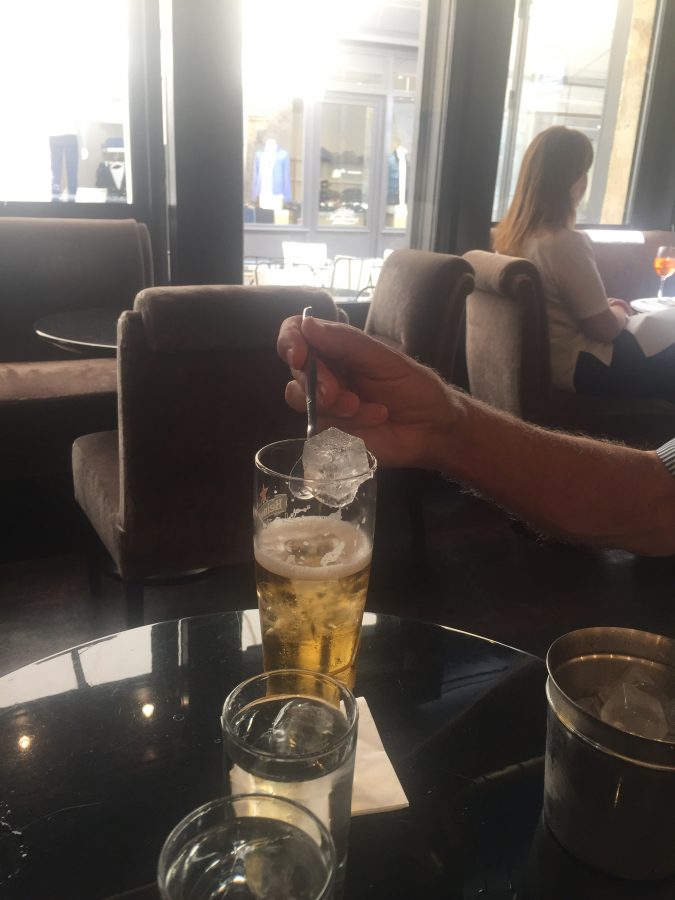 Our plans are already laid for next year. We will break with tradition and have lunch at Le Cristal Room in the Bacarrat Museum. It's a "jewel" of a spot if you've never been there. Add it to your list. Our last visit there was with our dearly missed friend, Barbara Buice.
It was 95 degrees here yesterday. Maybe you think that's not terribly different from Alabama but without air conditioning, it's horrendous. After thirty minutes outside, everything on your person is soaked. It's supposed to be worse today. I'm thinking we will hang out in one of the air-conditioned department stores and try to stay cool. Perhaps Le Bon Marche on the Left Bank.
The street scene of the day is another pissoir which was located right in front of the St. Paul church in our neighborhood. We were shocked to see it and don't know if it's permanent or just considered "art."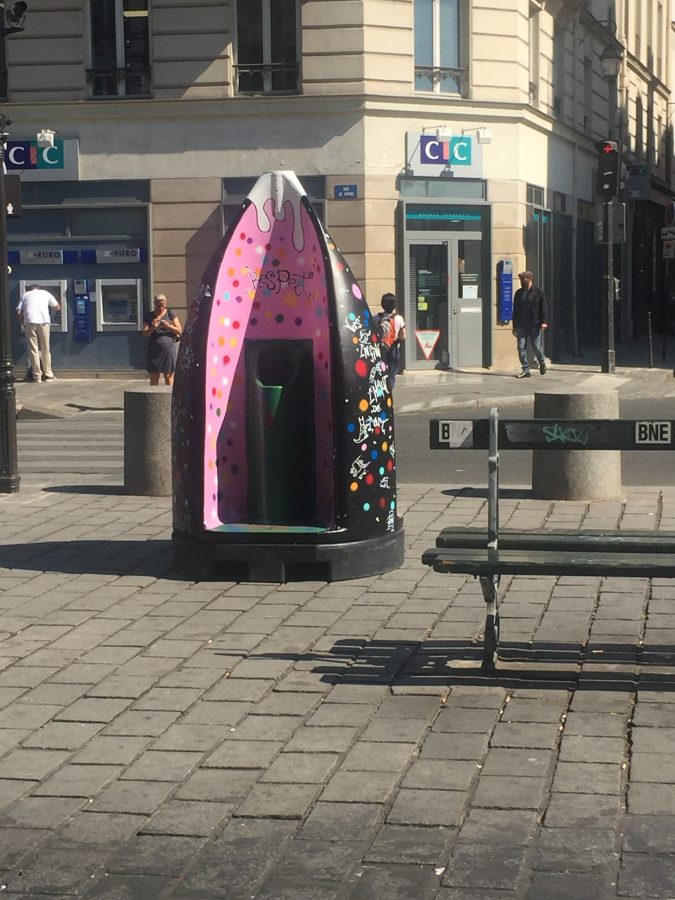 Stay cool!
L & B