Bonjour and Happy Weekend!
Yesterday's adventures with Tim and Paula produced so many good photos that it's like a gold mine trying to sift through them. Bernie has the really, really good camera with special settings for almost any situation and the rest of us various levels of iPhones. To tell you who shot what is impossible so let's just say that Tim was insistent on having people in every shot, and I'm always insistent that we use no photos of people from their backside…ha!
It was a fun day taking advantage of good weather, though it was very chilly until after lunch. We started at Le Jardin des Plantes or the equivalent of Paris' Botanical Garden. Paula was, of course, fascinated and wanted to see everything! Bernie and I had been there only once before in the heat of summer probably ten years ago so it was fun for us to see the autumn version. There was a surprising amount of color!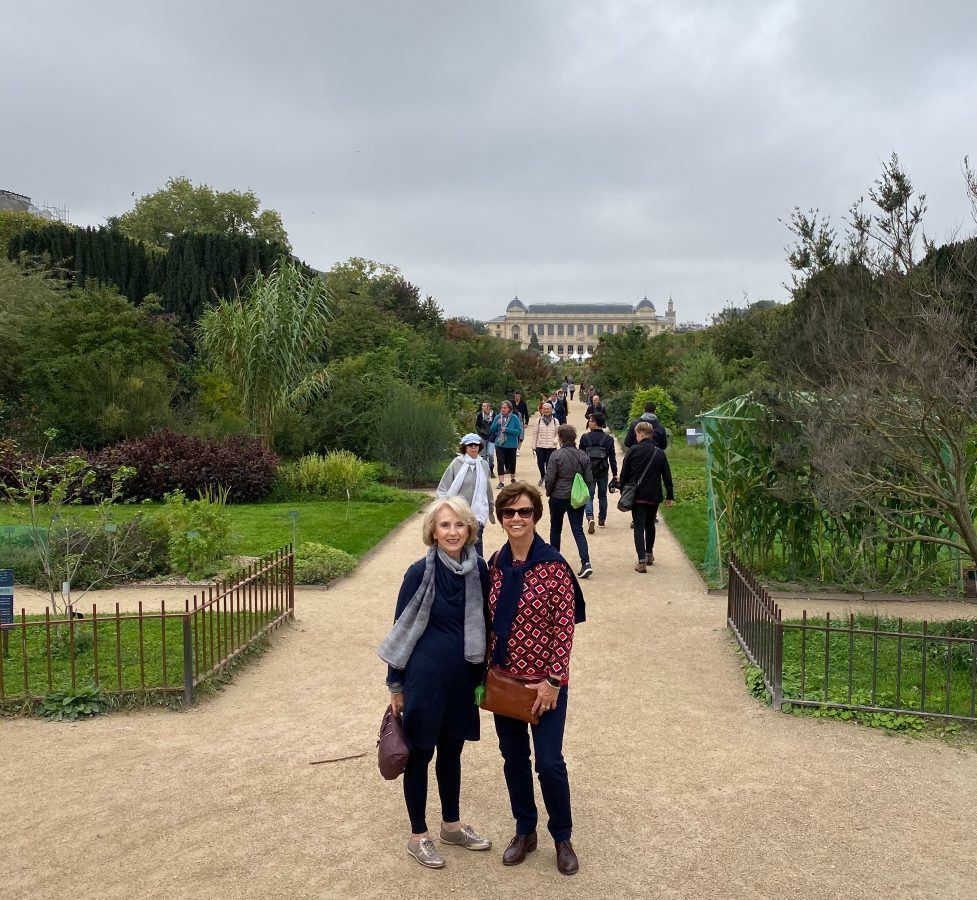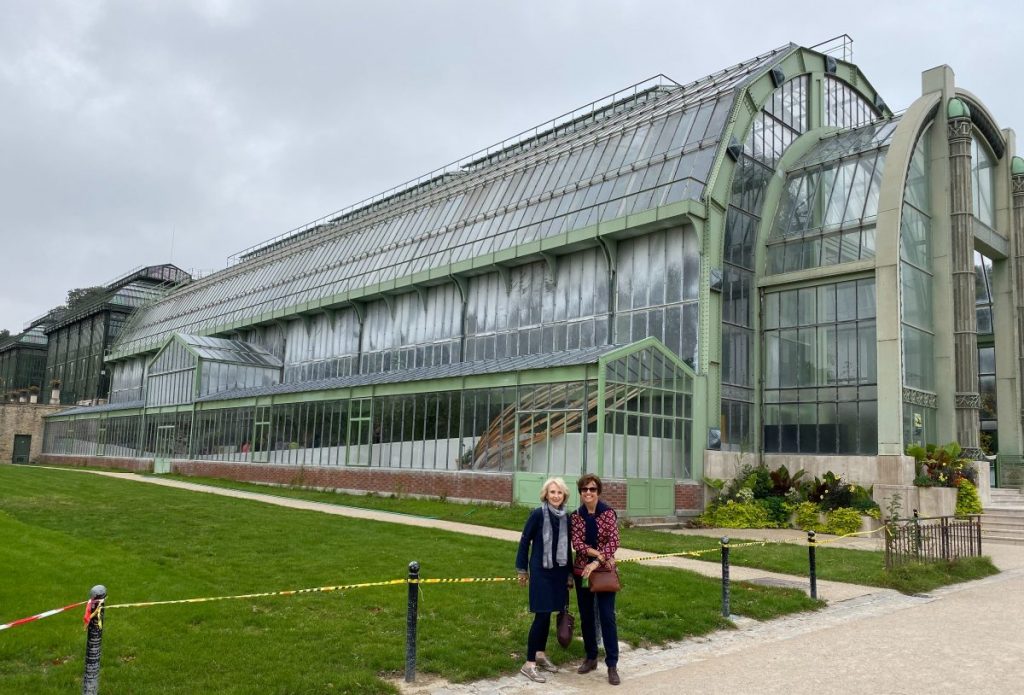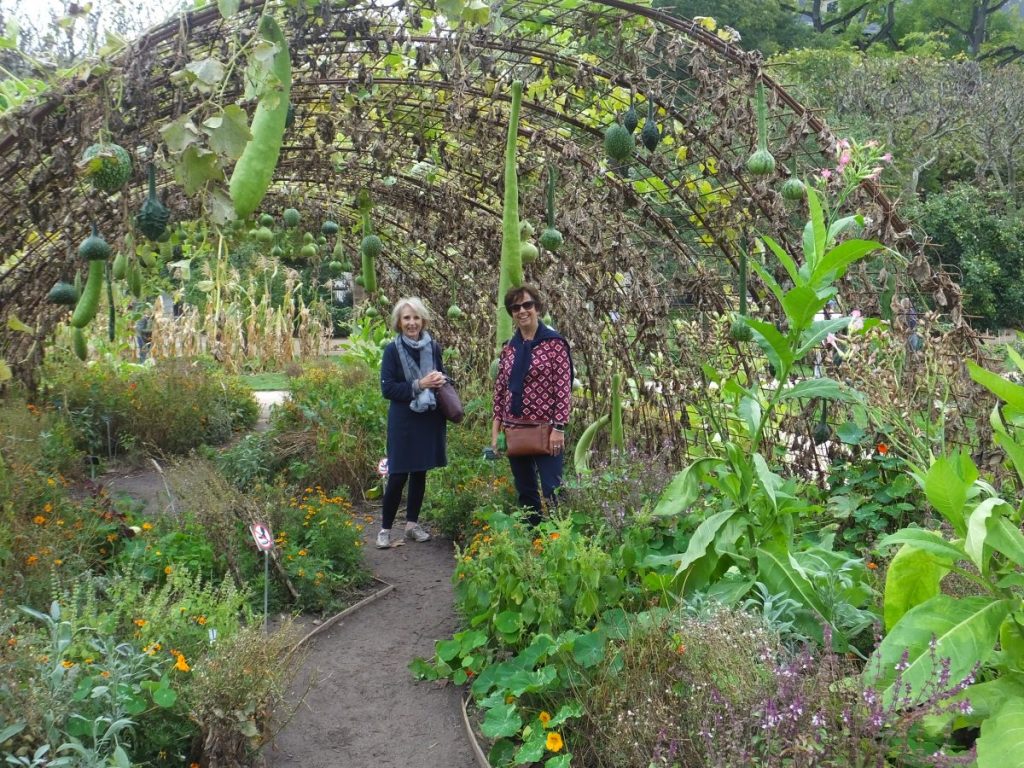 As we left the garden, it was just after 12 noon, and we immediately happened upon the Mosque of Paris which came with a massive and beautiful restaurant called La Mosquée. Bernie and I in true Parisian spirit convinced Paula and Tim to try an adventure, but I must tell you that Tim was way less inclined than the rest of us. However, it was a great experience, a serendipity and a memory. Bernie lived in Jordan for two years and can speak a little Arabic, so he was showing off and impressing us as he spoke with the wait staff. We had no idea what exactly we had ordered (couscous, lamb, beef balls) but it was all good and none of us got sick. The pastry tray was a masterpiece and calorie free! We unwittingly ordered much too much food and of course, ate much more than we needed. The decision afterward was definitely to "walk it off" which we did!
Paula likes to have a mission so our next one was to find the Roman arena of Paris dating from the first century after Christ (!) and used now for various performances and outdoor concerts. It came complete with lion cages. Paris has turned it into a park of sorts and it was sporting some lovely fall color.
Next was the walk to Le Jardin du Luxembourg about a mile away and we captured some nice street shots.
Our jaunt took us right over the hilltop in the Latin Quarter to the Pantheon and the very exquisite Eligse St. Étienne, whose steps were the site of the scenes in "Midnight in Paris." This church was Tim's favorite discovery of the day.
And finally, the grand finale, Le Jardin du Luxembourg which to us is one of the most beautiful places in Paris. Because it was a Saturday with nice weather, it was alive with people enjoying this Paris treasure. We've shown so many photos of this already, but just can't resist more.
So if this isn't enough to fill your eyeballs, how about a few left over from our first night and the "light" photo of the day of Pont Marie to close out this post.
Definitely livin' the dream and very blessed indeed!
Next is Montmartre and Sunday mass at Le Sacre Coeur!
À bientôt!
L & B