Bonjour mes amis,
Montmartre needs a beautiful weather day…check! Montmartre needs a dose of high energy…check. Montmartre needs some planning…not so much! I failed to realize that this past weekend was the wine festival or Fete du Vendages.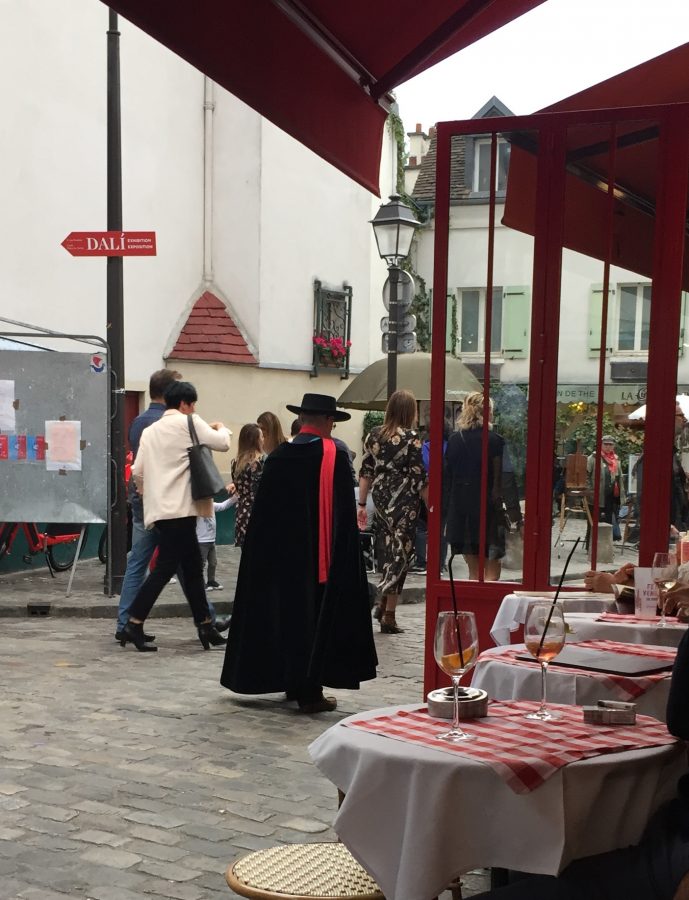 Our "plan" was to start at 10am and make the 11am mass at Le Sacre Coeur. When the subway car was packed, I knew something was afoot. We walked all the steps up to the top and the crowds grew larger. The line to get into the church was already circled around in a double row and the surrounding area was packed with food vendors from all over France with everything imaginable, mostly wine! Montmartre was as busy as I've ever seen it. We've attended the Festival once before, but I think because the weather was so gorgeous (in the low 70's) that all of Paris decided to come out after such dreary fall weather. The throngs were probably more local, not just tourists, as this is a beloved event.
At any rate, we were about 12 minutes late for mass which was also jammed. I was shocked at the number of people! Paula and Tim are devoted Catholics so this was so very special for them. After communion, we toured the church and captured some great "light" photos, especially the signature image at the top of the blog, the window with the Sacred Heart. This is a basilica, not a cathedral, and if memory serves me correctly, represents a combination of several congregations and serves the entire area. It was a very high mass according to the Steigerwald's. Bernie's take was that he had never seen so much incense!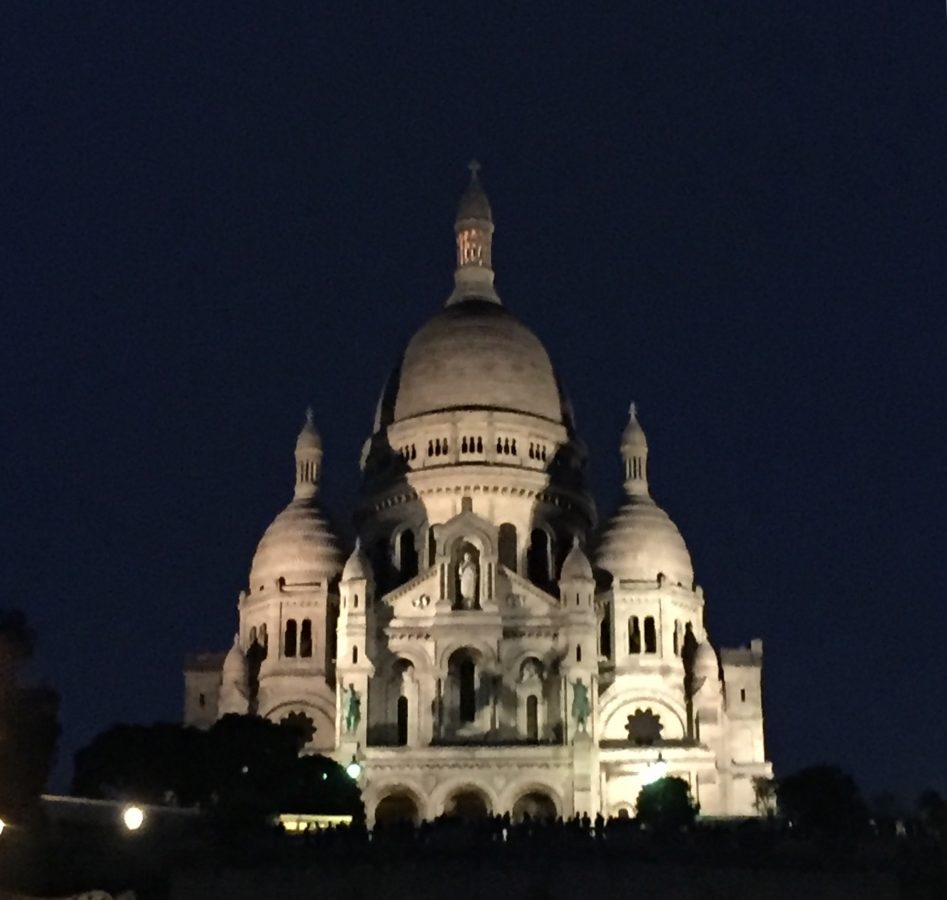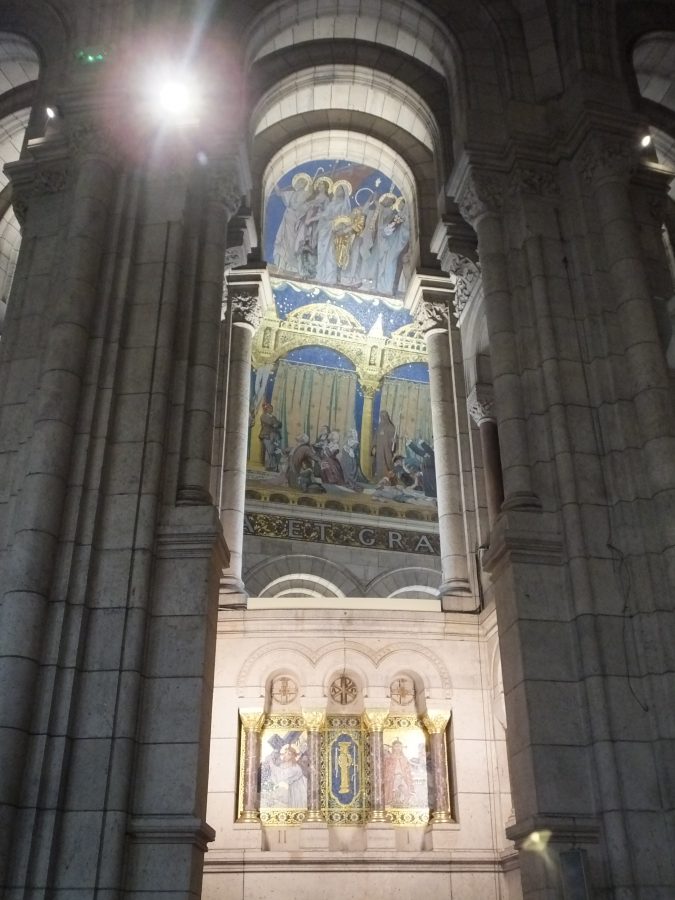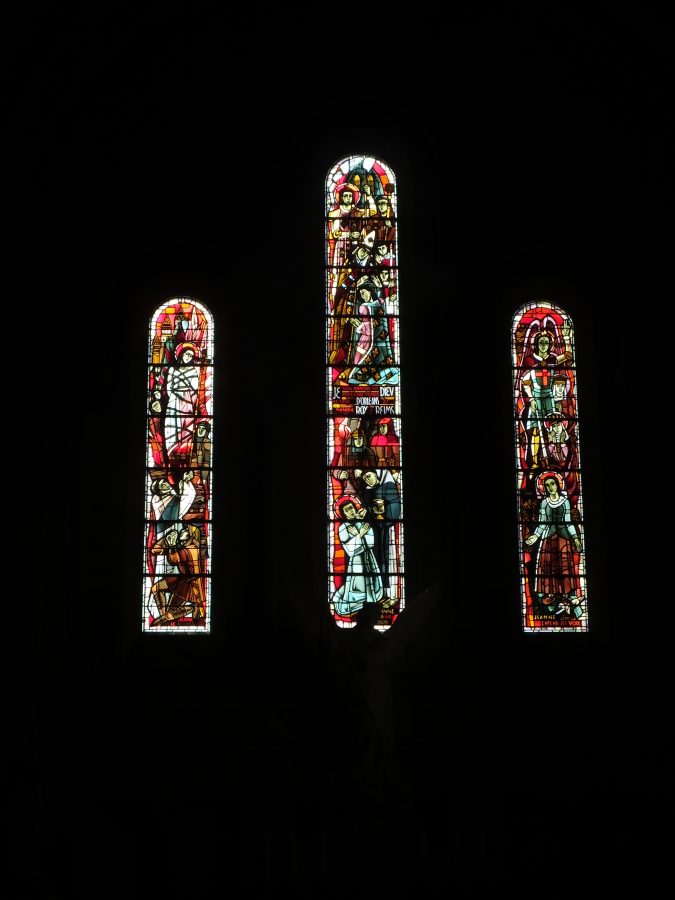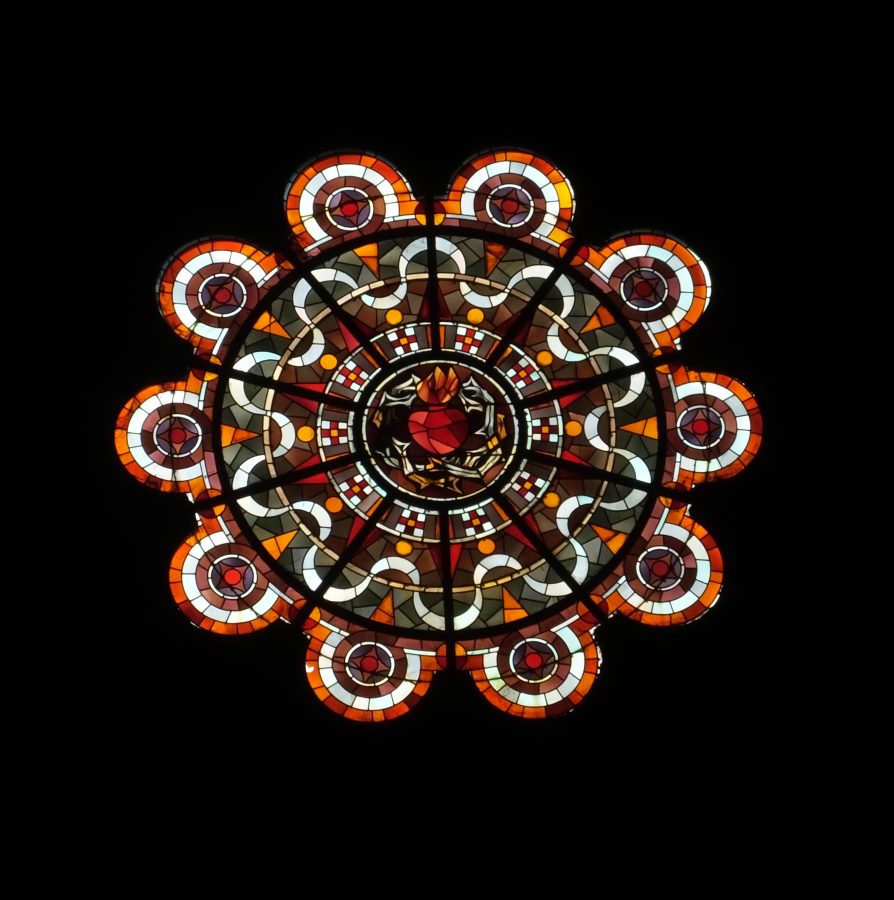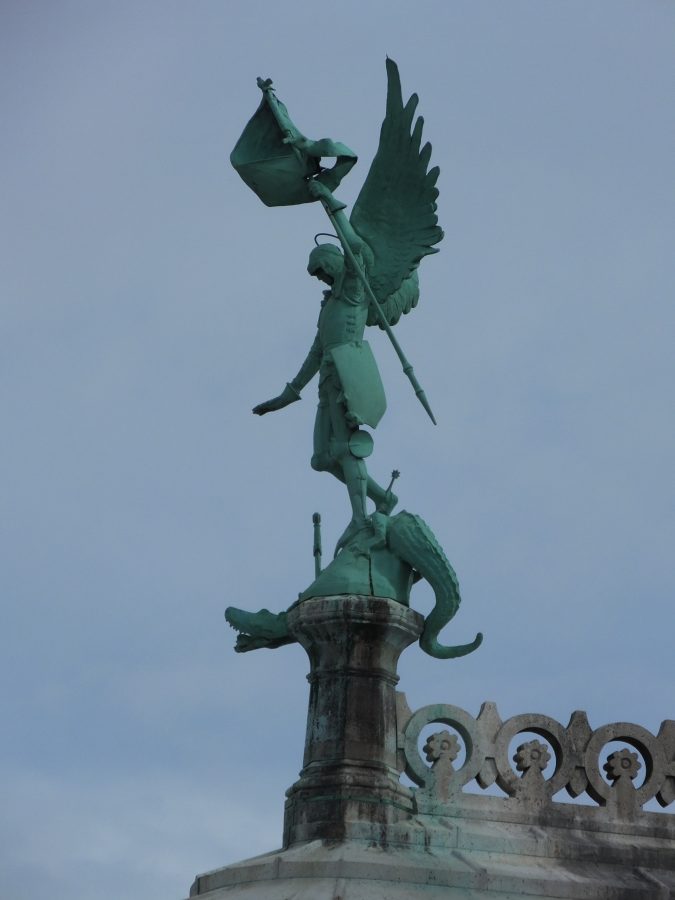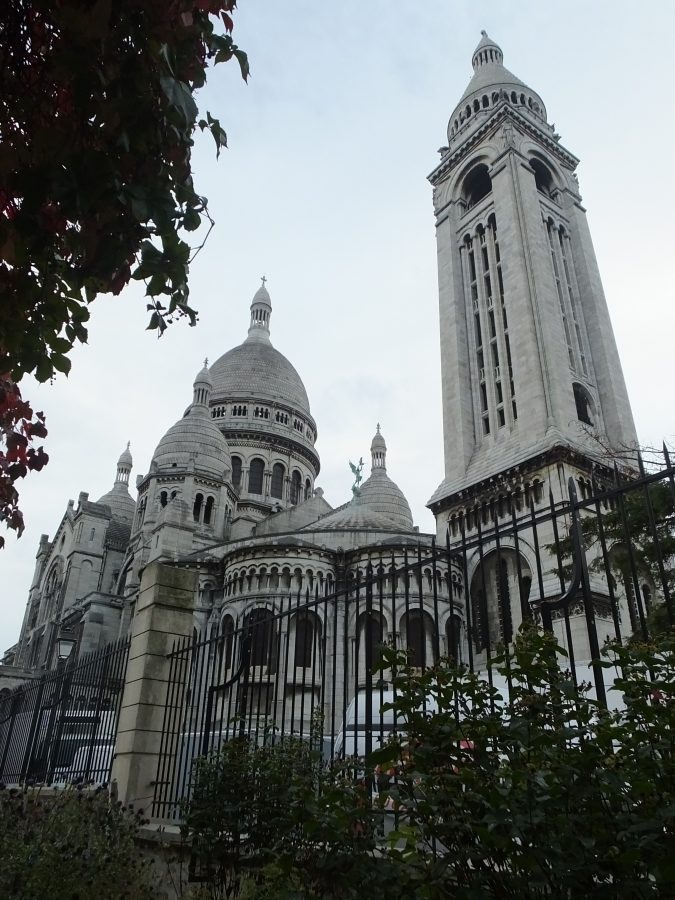 After a relaxing lunch at Chez Plumeau (away from some of the crowd), we toured the art market with success. Then did our usual walk around arduously because of the throngs of people. All afternoon, we were at it, snapping some fun photos, stopping for refreshment at Le Moulin de la Galette, the famous spot with the windmill, representative of old Montmartre. Then we toured all the food vendors with much enjoyment, a little wine, a little more wine and a few charros which we all enjoyed, thanks to Tim. We had planned to stay until dark, had a bite of dinner at La Mere Catherine, fought our way down the steps through the mobs to the subway. These kinds of crowds are really the only thing that frighten me in Paris, and it was a bit testy. What an experience for Paula and Tim! We rode a stop or two down the subway, got off to see Le Moulin Rouge in the red light district and hightailed ourselves home. We laughed about how young the crowd was, not many our age. It's what keeps us young, I suppose.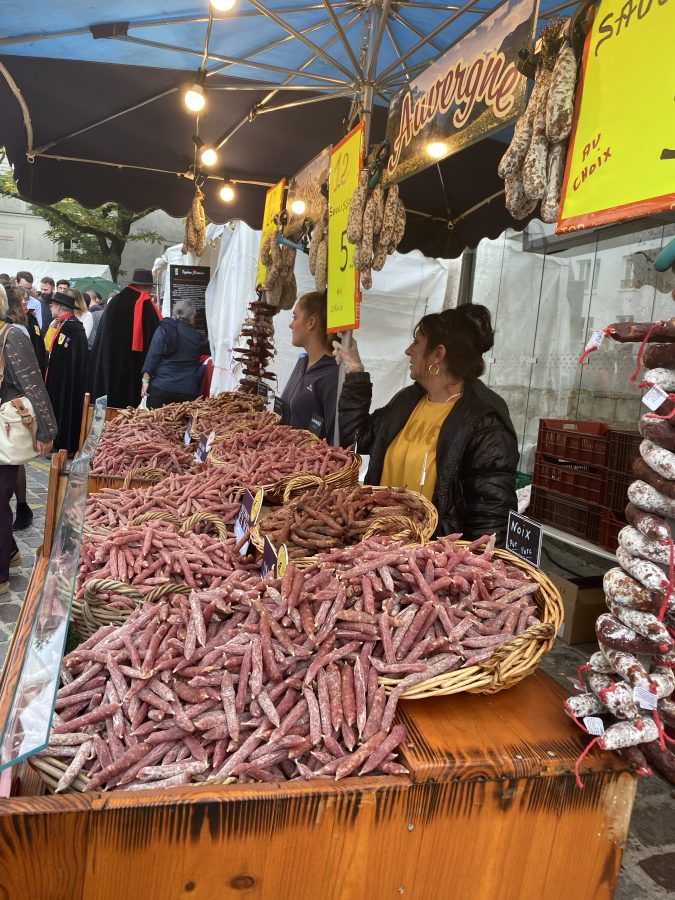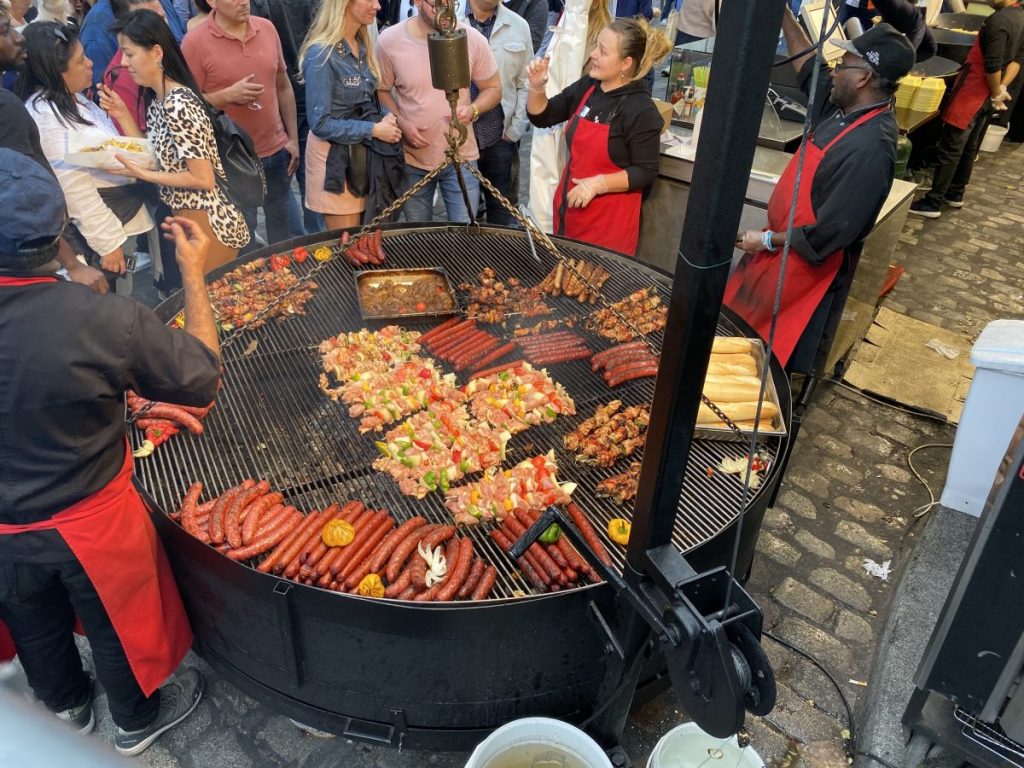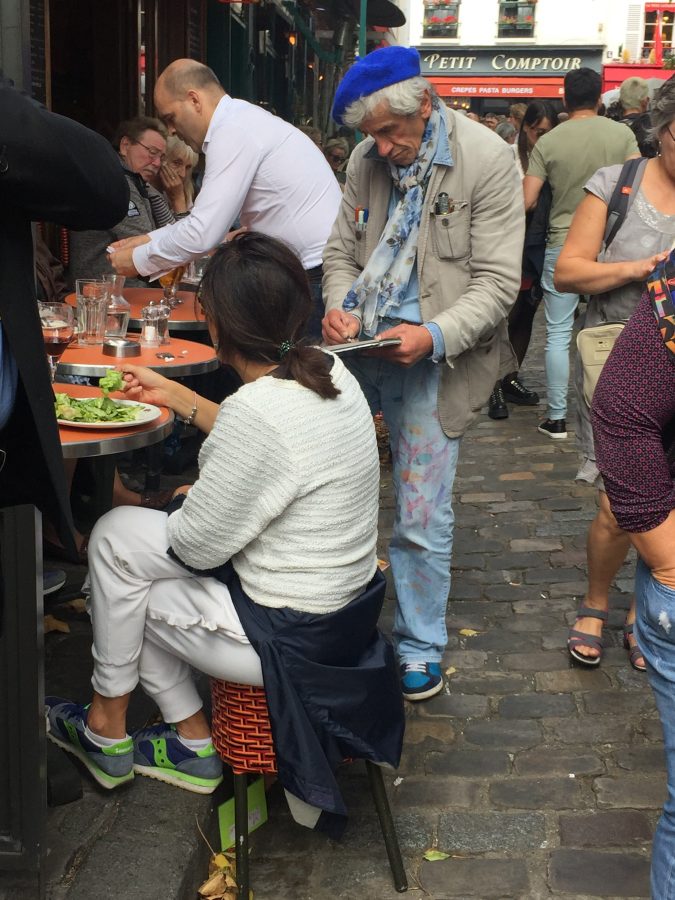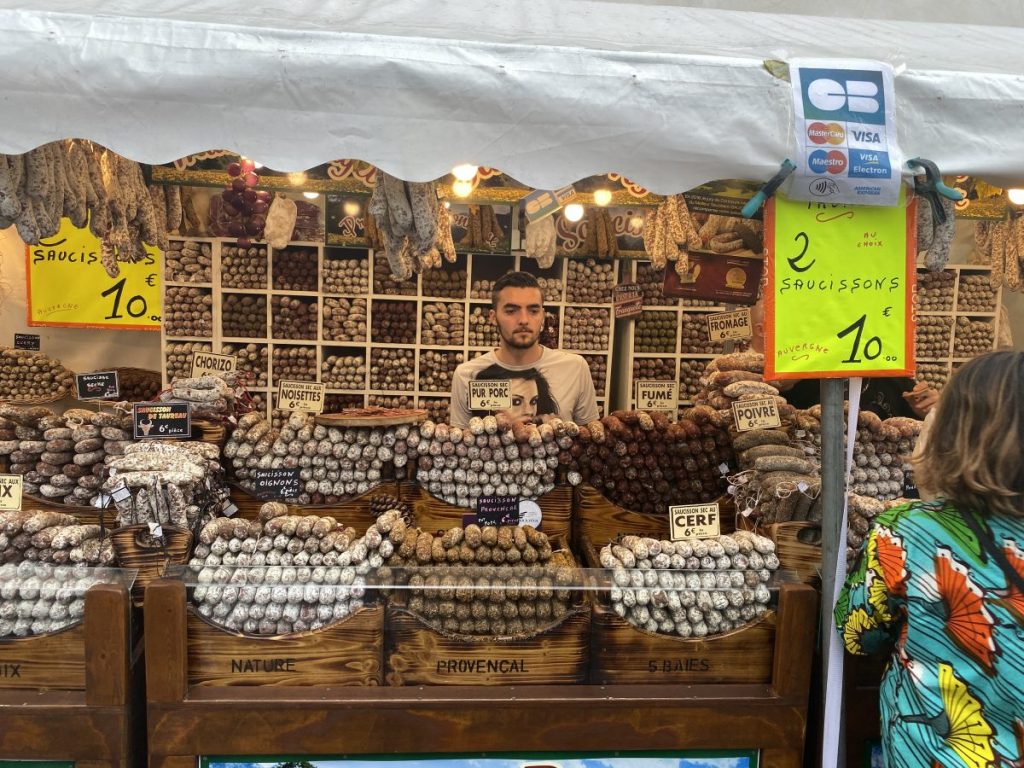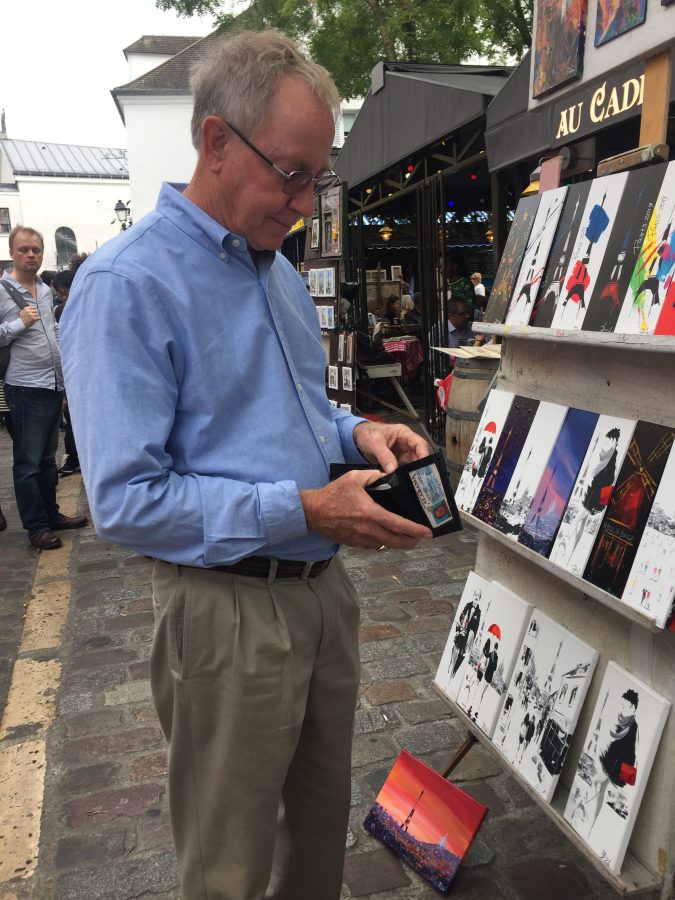 Fabulous day for them and a true Parisian experience!
À bientôt!
L & B
P.S. If you don't have our book, "Bernie's Paris," please get a copy from Amazon. It has a great description on Montmartre which happens to be my favorite spot in all of Paris. Think I must have been a Bohemian somewhere in my past!!!