Bonjour,
A word about the weather in Paris. It feels like late October when we were here in 2019. Yesterday, the temps did not reach 70 degrees. People start and end the day in coats of some sort and you do see everything. It's really odd and counter to almost everything I brought to wear. It definitely does not feel like summer. Oh well, I remember almost dying in the 95-96 degree heat in past years without any air-conditioning.
Today's post is an assortment of photos including doors, food, and a trip to the Bon Marché which may be my favorite of all the department stores. It is so classic, smaller, quieter and reaks of elegance. Imagine the escalator lined with Christmas trees like we saw it two years ago. The main store and the grand epicerie or food store are in two separate buildings. We had lunch in the epicerie upstairs and had perhaps the best gazpacho I've ever eaten. It included an ingredient called stracciatella which is a form of milk-based gelato with fine irregular shavings of chocolate and is considered a cheese.  I thought for sure it was mozzarella. Delicious. The restaurant is "La Table."
Here's a look inside the store and their exquisite displays. There were more clerks than customers, but they are so glad to be reopened. By the way, this department store is on the Left Bank or Rive Gauche and the name Bon Marché means good price or inexpensive. Believe me, it is anything but!!!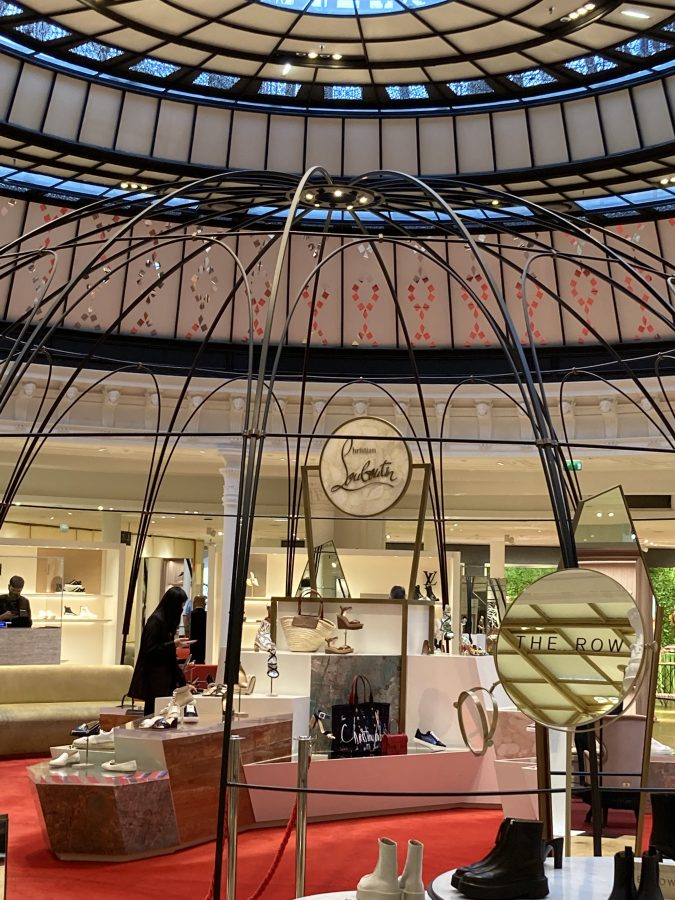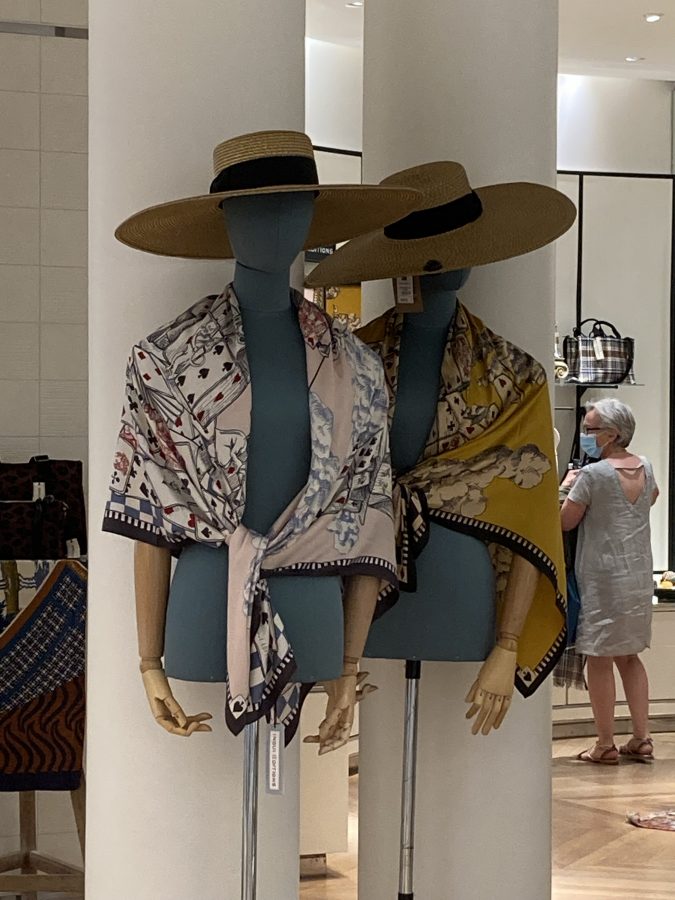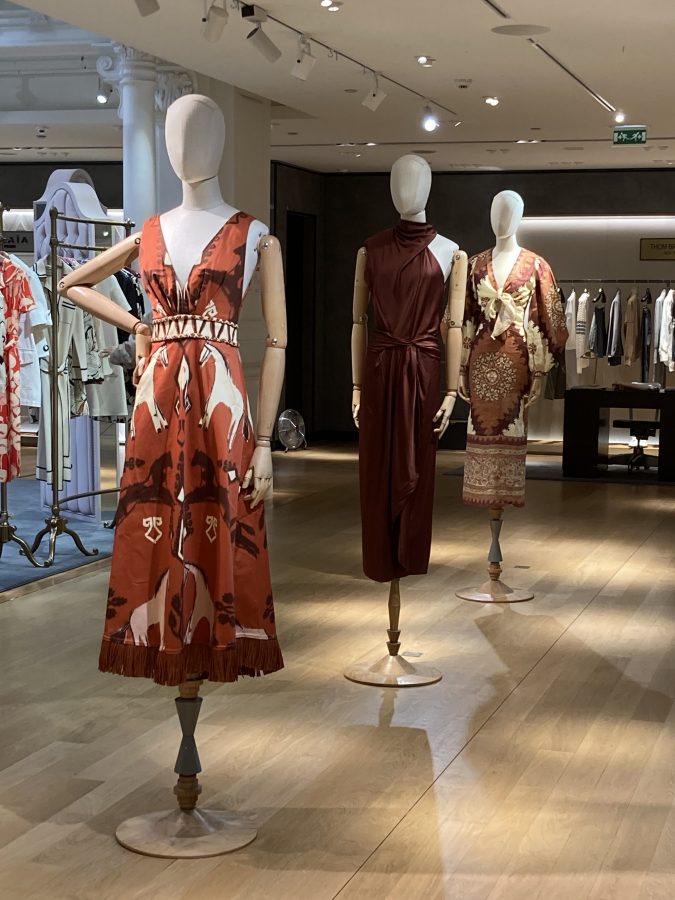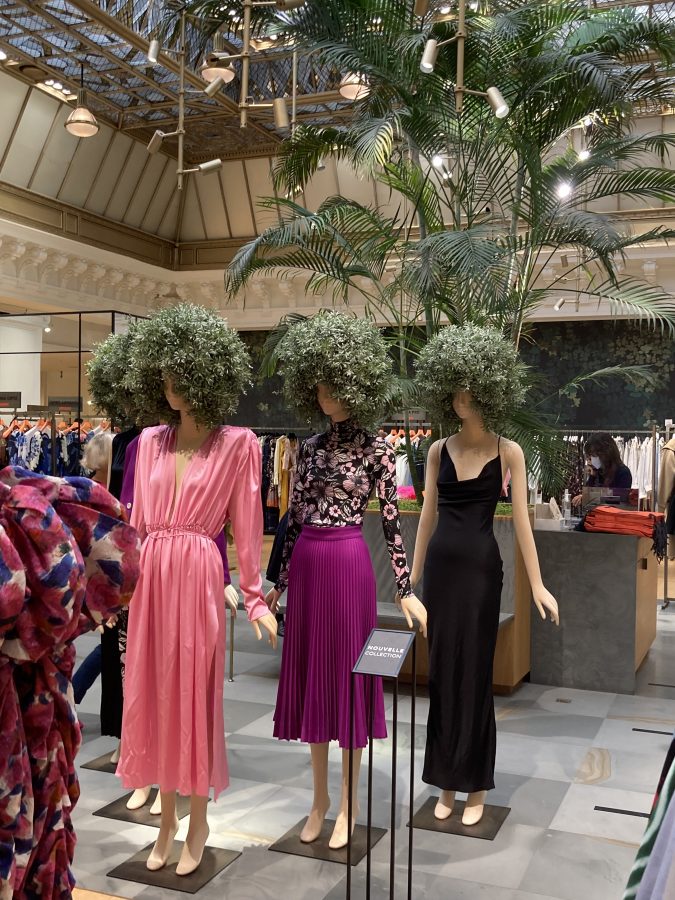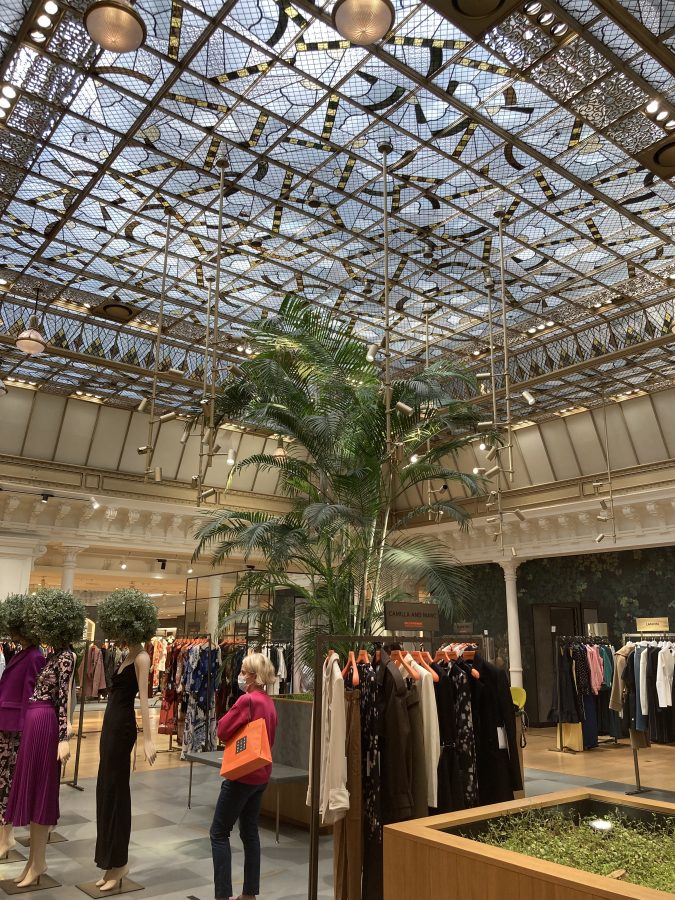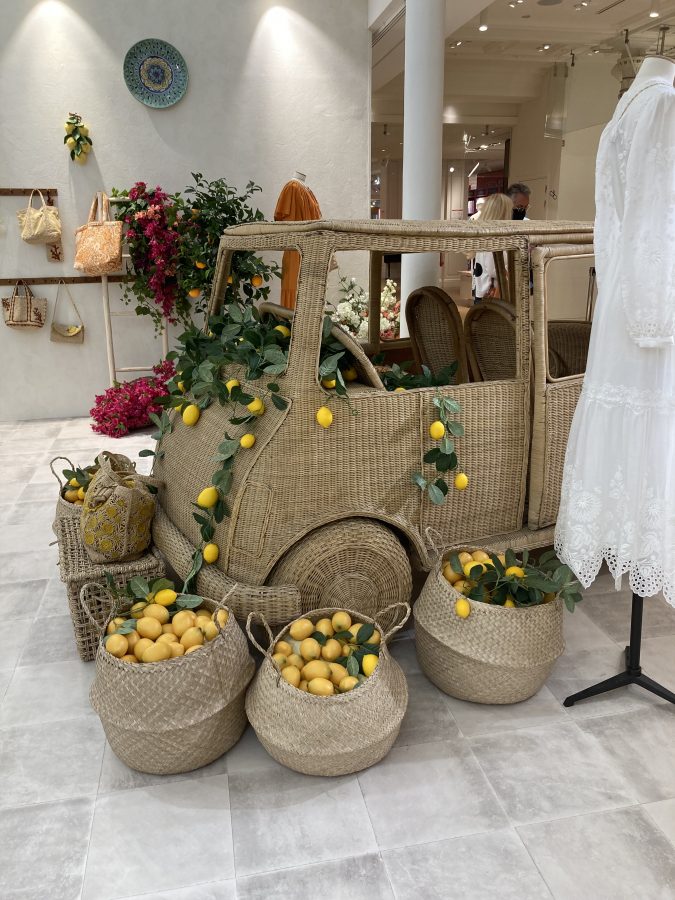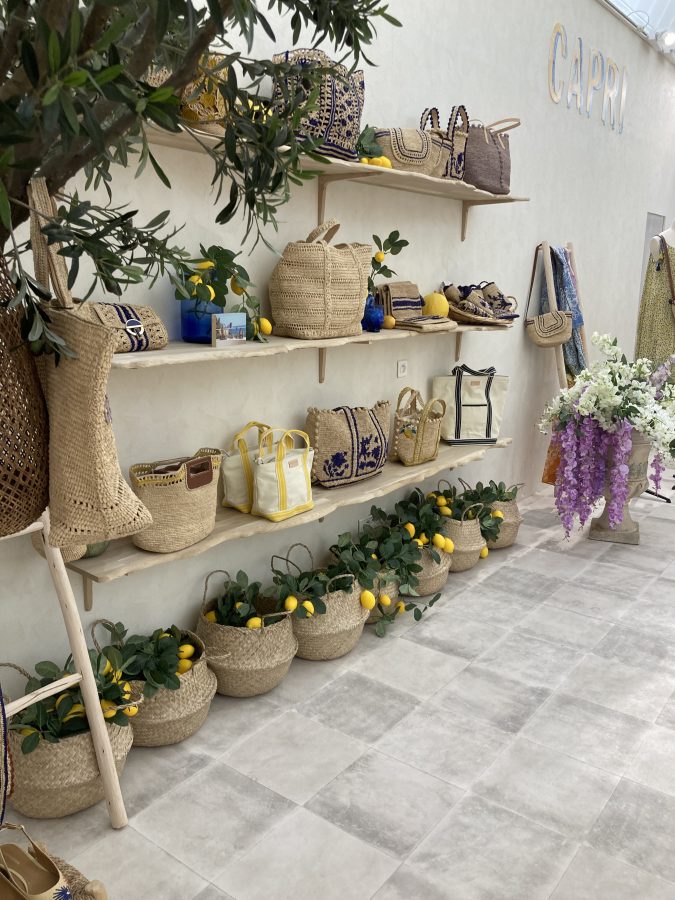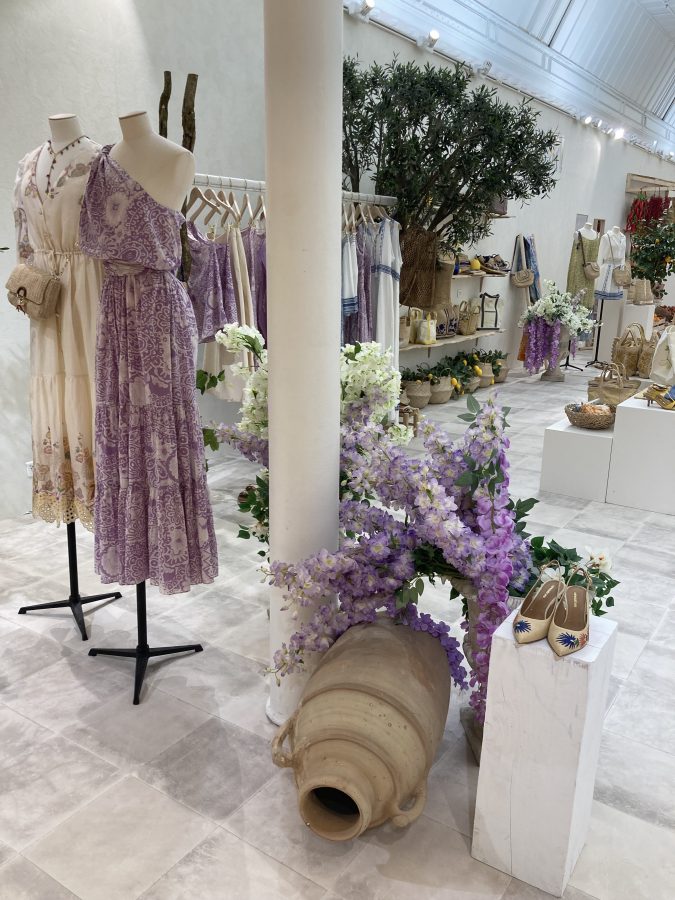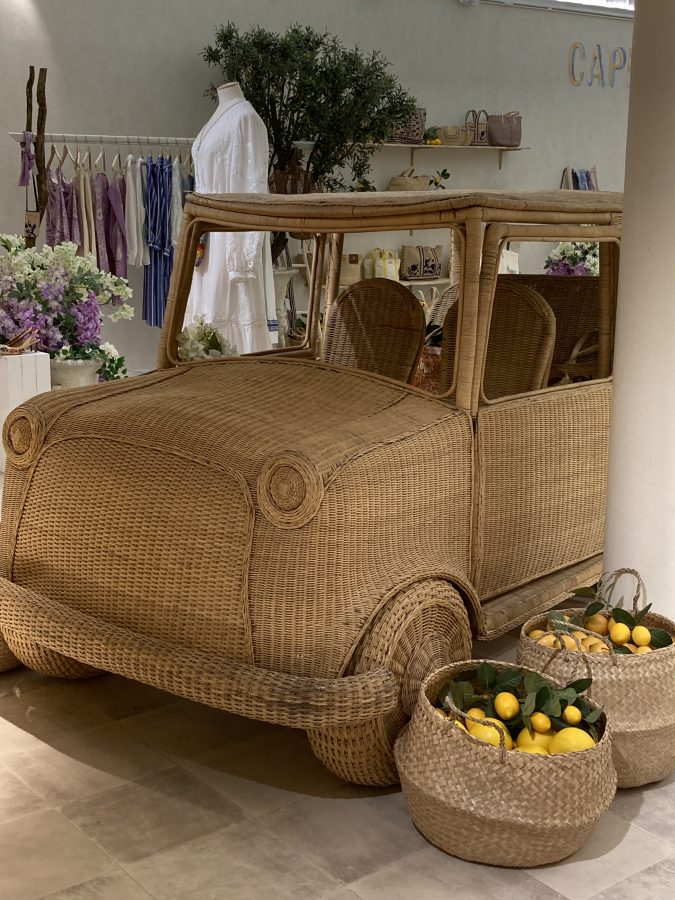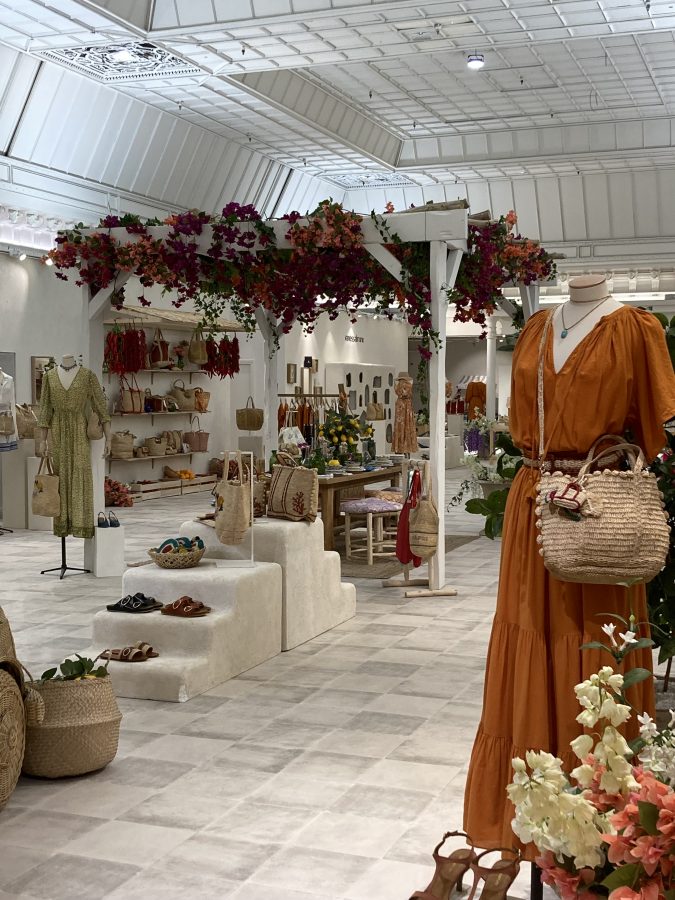 In researching the door theme, I read that Parisians consider the door of La Petite Palais to be the prettiest in Paris. Here it is along with a few others.
Dinner last night was with the Bilbros in their neighborhood around Rue Cler called Milagro which Peggy deemed to be French fusion/Mexican. Very interesting menu and owned by a lady who is Puerto Rican but here in Paris studying to be a jazz singer. She invited us to come hear her in early September which we plan to do. It's a tiny eatery but delightful with a chef from Santa Fe!
Thanks to Jim for the food photos but forgot to airdrop the desserts!
Lovers are both from the subway…one human, one not.
Have a great day,
L & B