Bonjour!
C'est Dimanche.  It's Sunday morning after a festive, fun, busy week. We are resting up for a new exciting week ahead…a trip to Norway's coastal region with Bernie's French cousins, Pierre and Laurie Verdier. You've met them many times before if you've been on the blog for a while. We link up with them tomorrow at Charles de Gaulle airport for a 5-day Norwegian  visit. Alas, the weather will be quite cool, in the 50s and low 60s during the day and much cooler in the evenings. Can we say wardrobe malfunction? Laurie suggested gloves which we'll have to purchase there if we need them. I tried with diligence to cut back on clothing this year and finding it a challenge even here in Paris. I bought a black sweater/shirt yesterday and something akin to a jogging suit with warm pants and a jacket…all on sale. This will have to do me.  Laurie says that clothes are a low priority in Norway; warmth is the top concern.
We have no idea what our electronic set-up will be but probably just fine as we'll be staying in a nice hotel the entire trip. We will fly from Paris to Oslo and connect to Bergen. We will actually stay in Harstad. Anticipate some beautiful photo opportunities to share with you.
Today is a day of laundry and packing so few photos to share other than these "street scenes" which you might find interesting.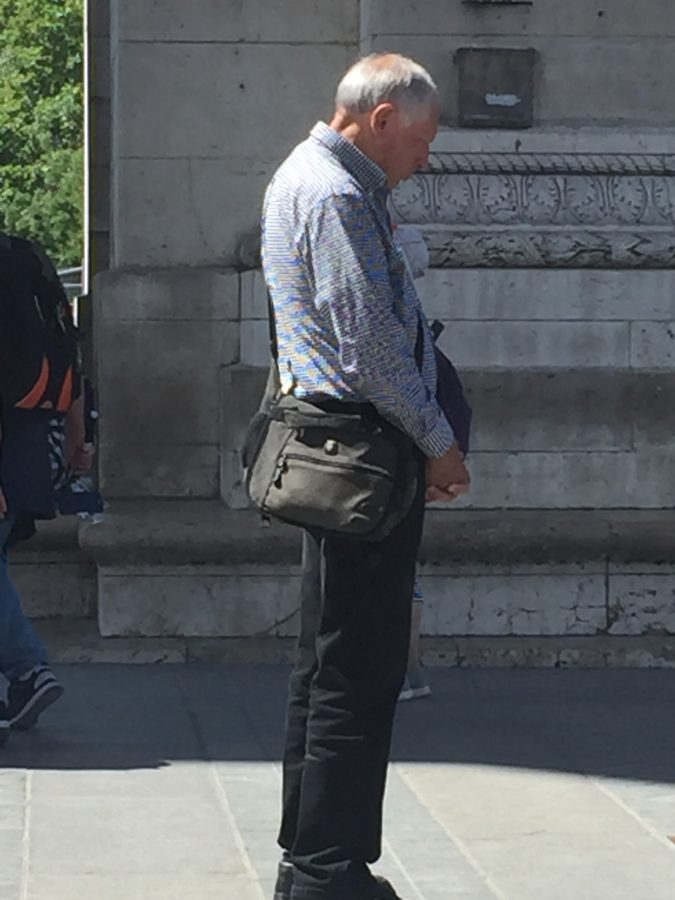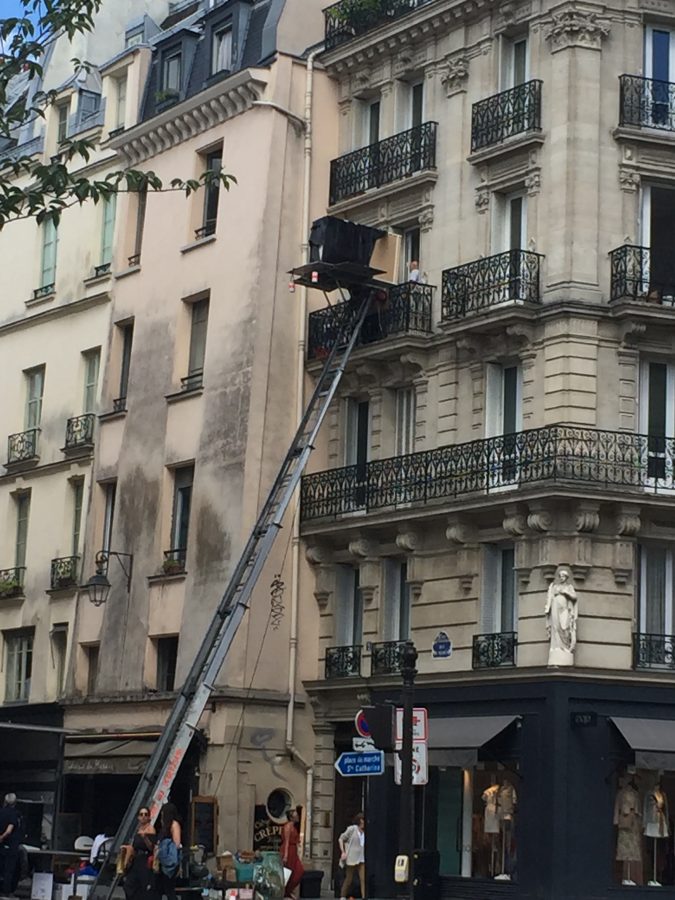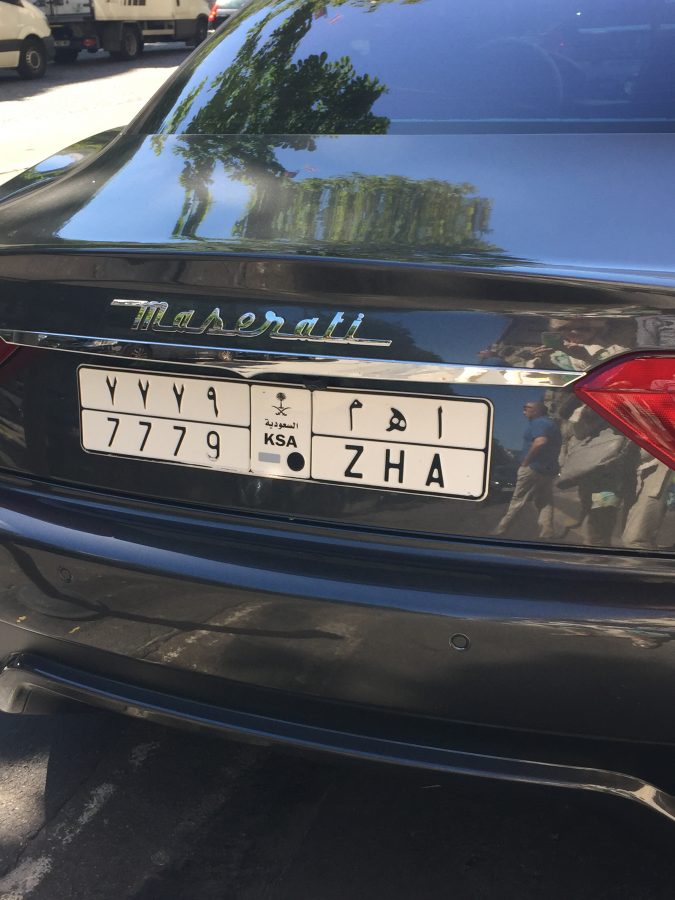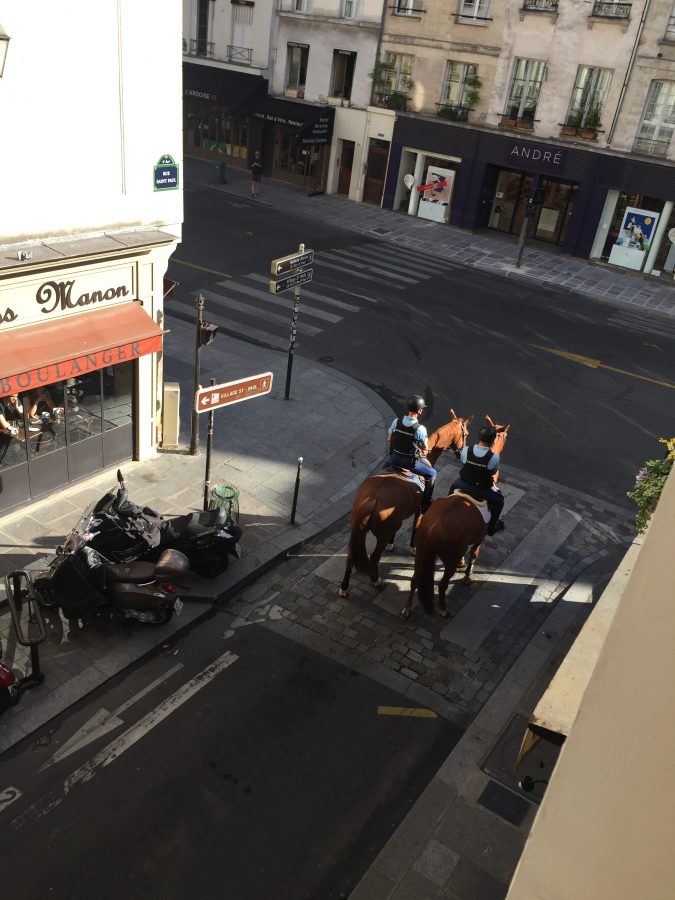 We so appreciate all of your feedback and comments. Forgive me if I don't respond to each one, depending on time to do them all.
Have a lovely weekend,
L & B