Bonjour mes amis,
Time is limited but will try to get out a blog using a compilation of three different cameras. Nutso! But first will make you laugh. The weather is quite cool, set to be twenty degrees less than a few days ago with highs in the low 70's. We're grateful!
Okay, we'll see how good you are at reading my mind. The internet is dropping in and out because it's Saturday and that makes working on my blog program almost impossible. The photos are out of sequence with my commentary, and I apologize but just takes too long to start all over. The first long series of photos belong with our Eiffel Tower day.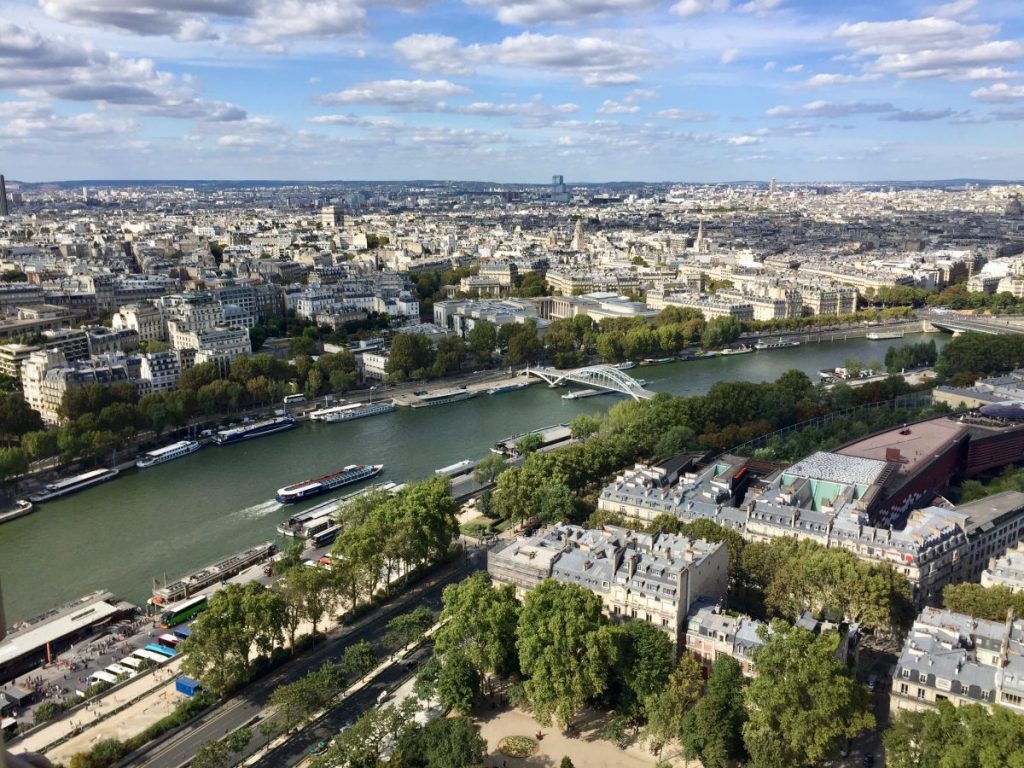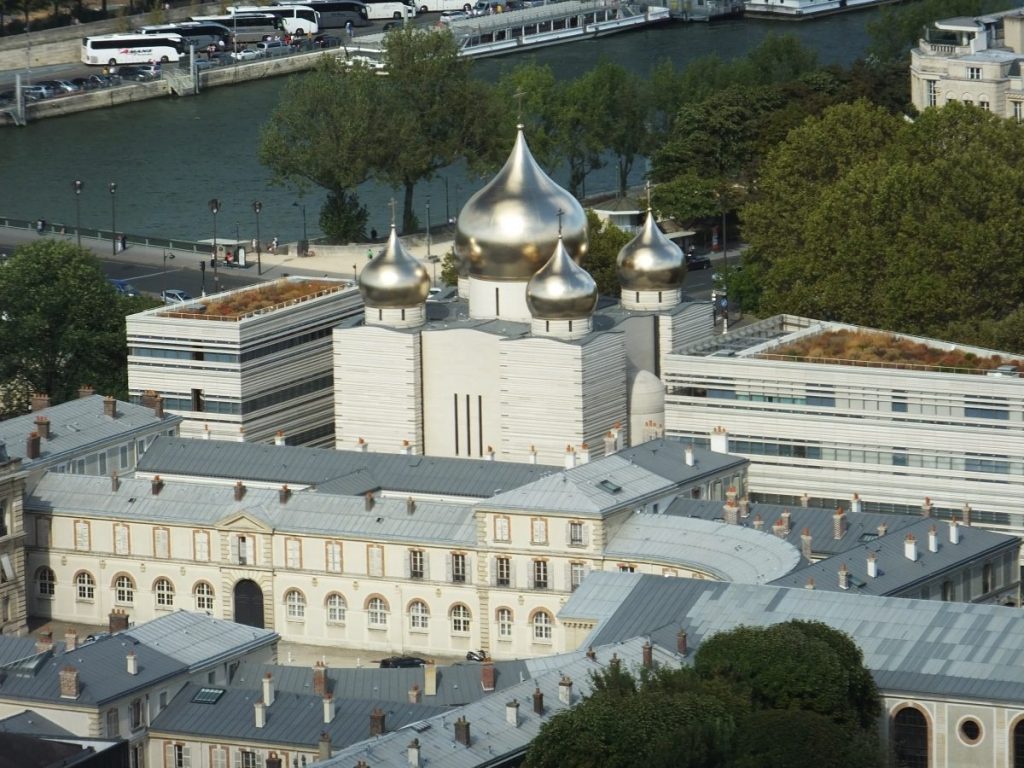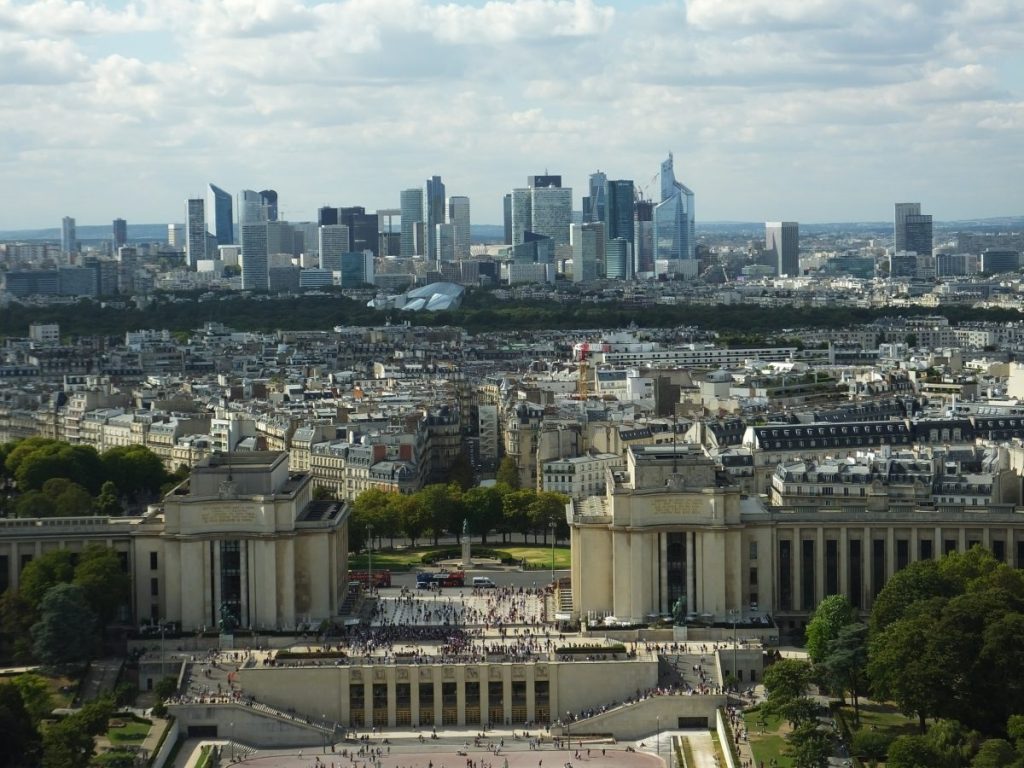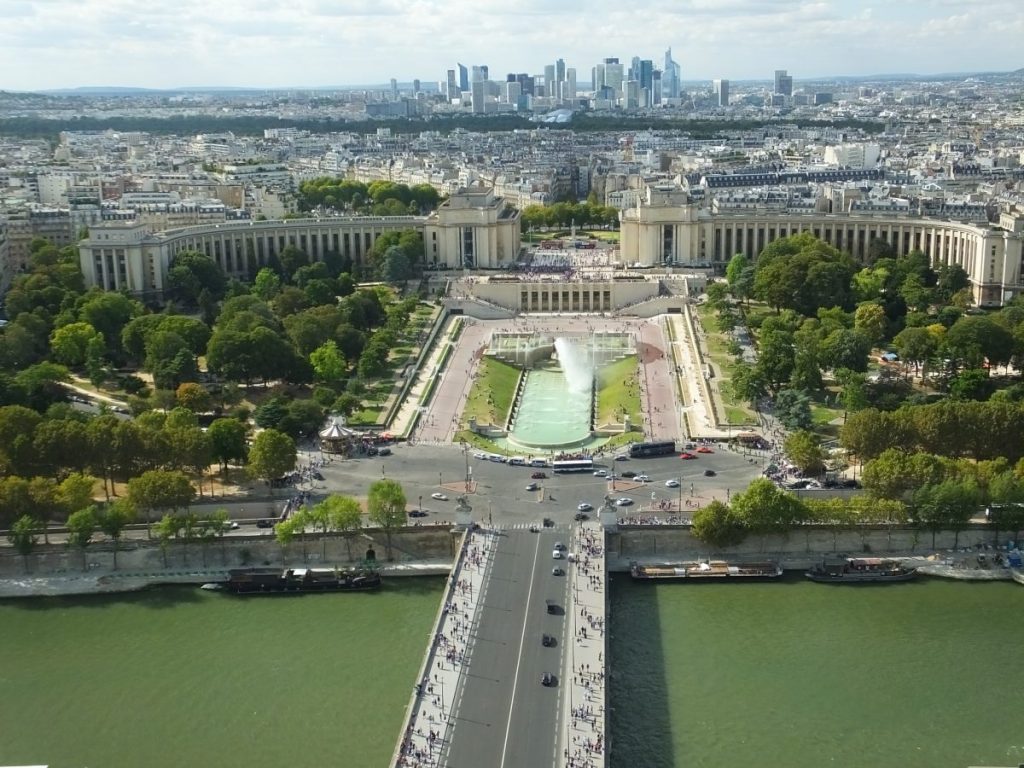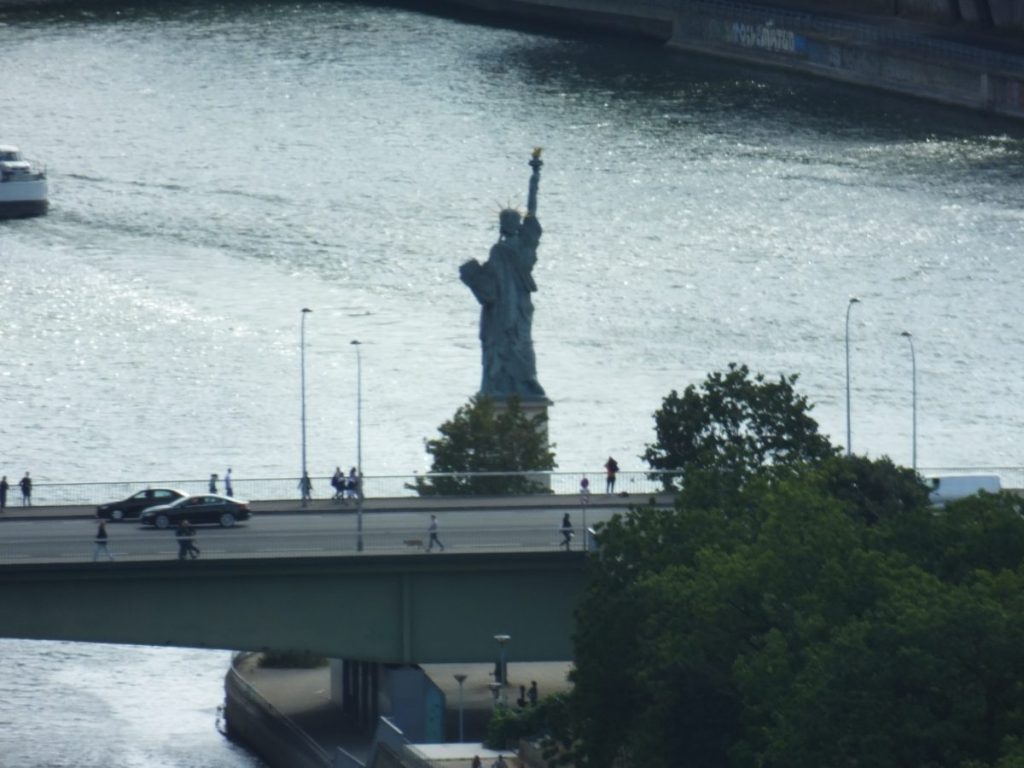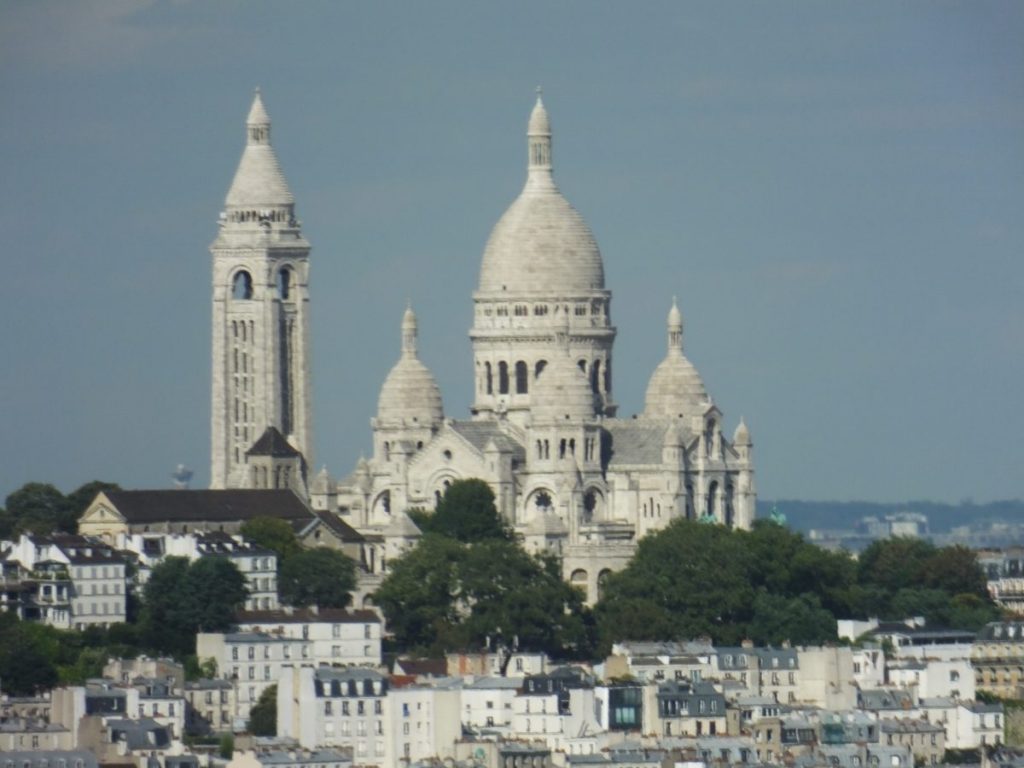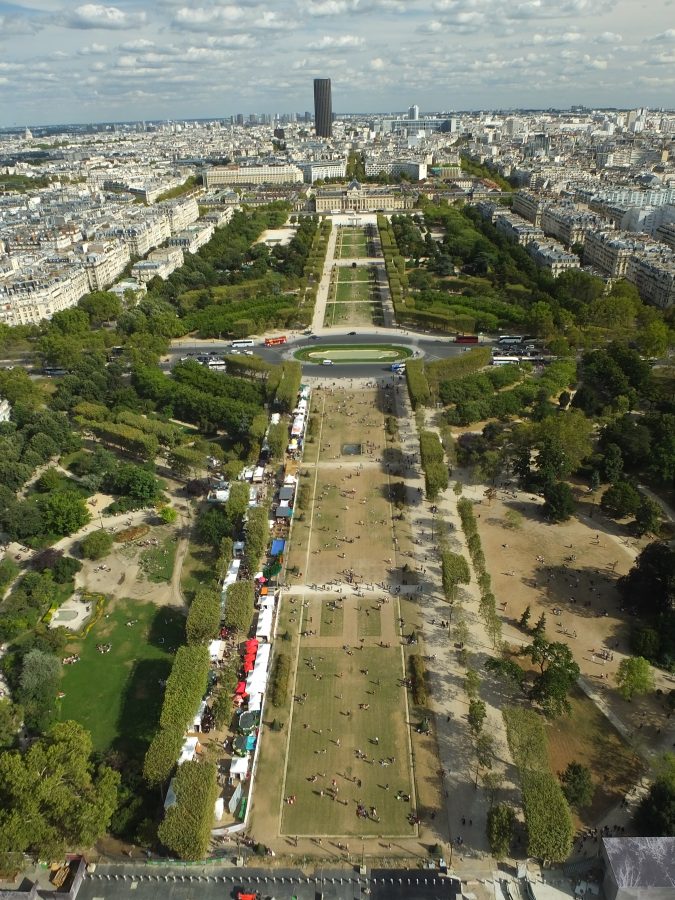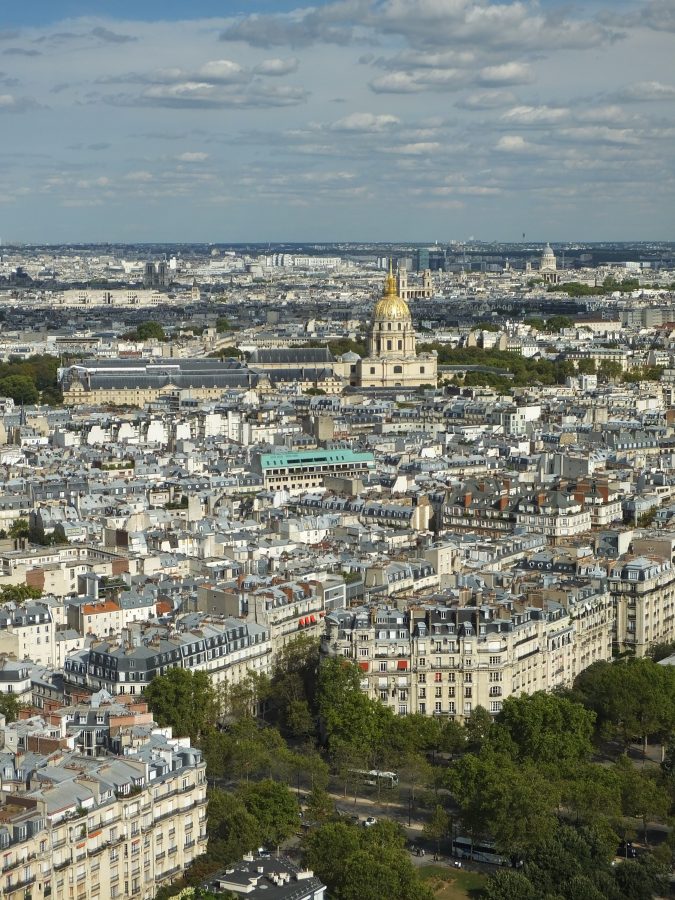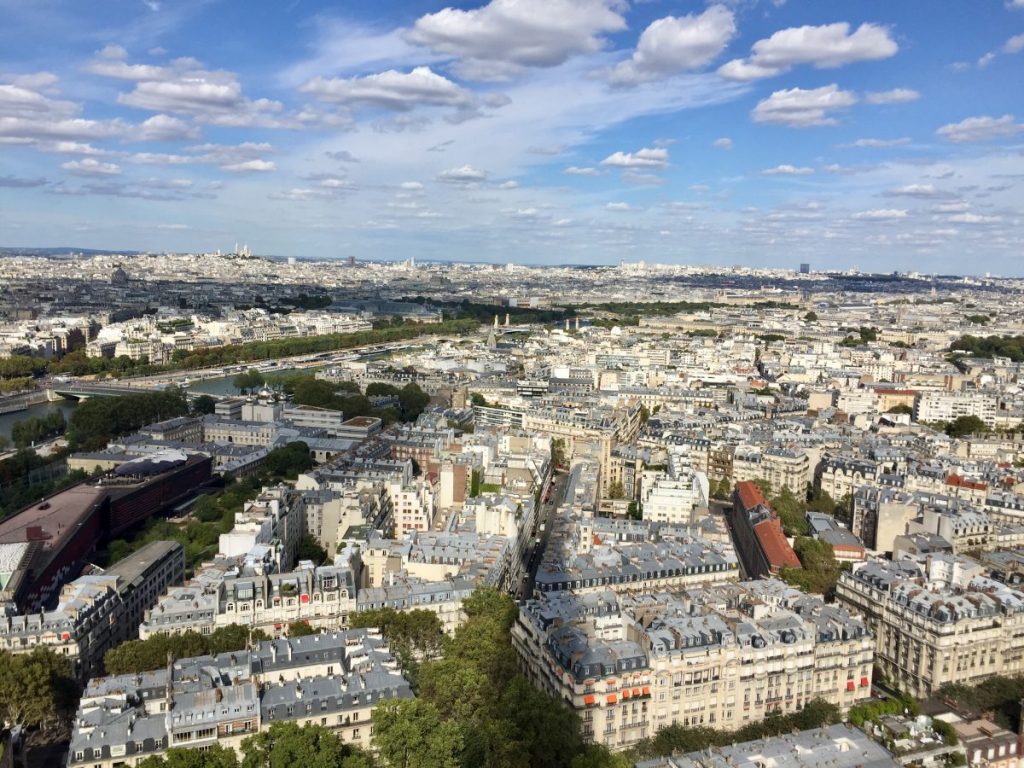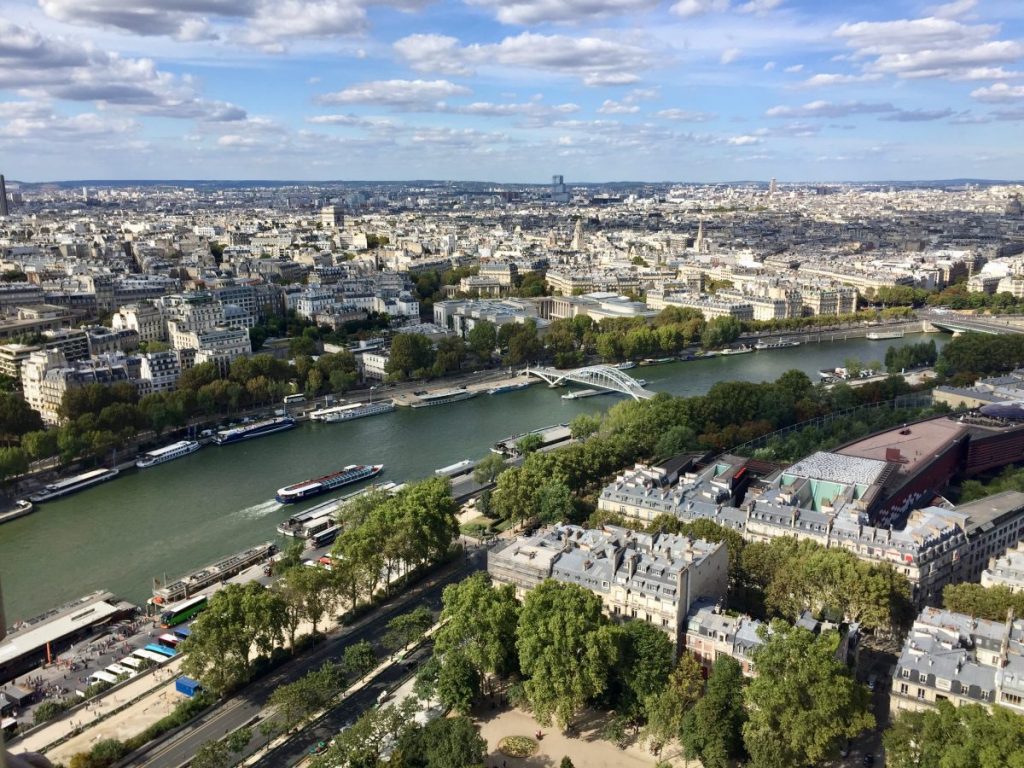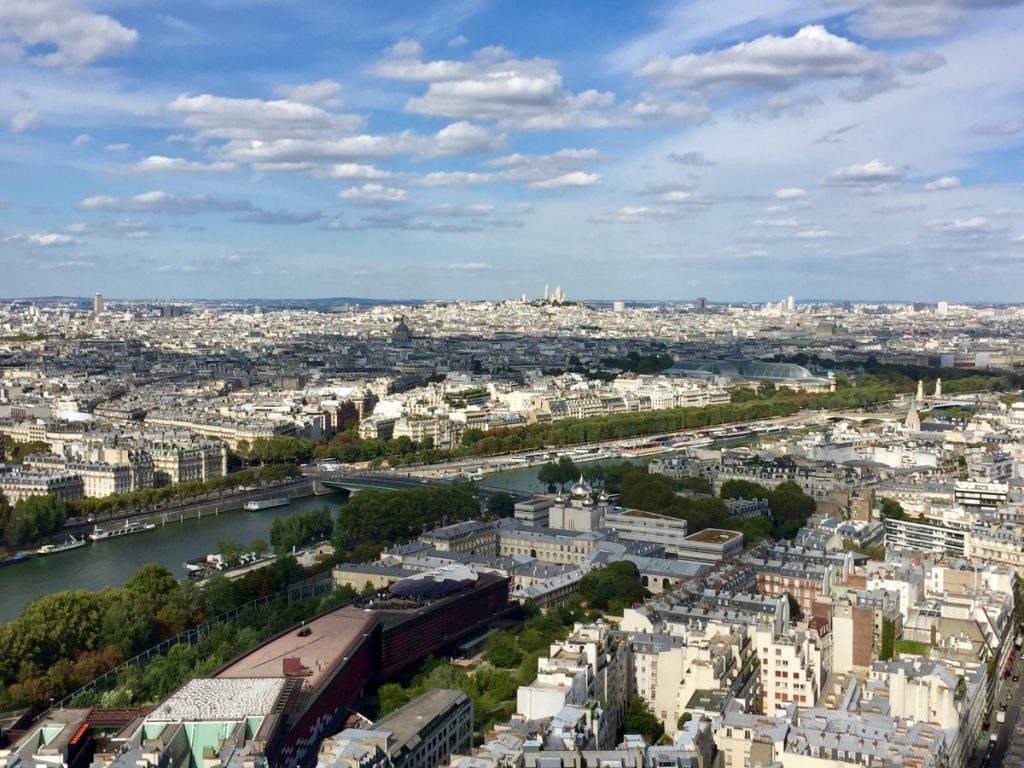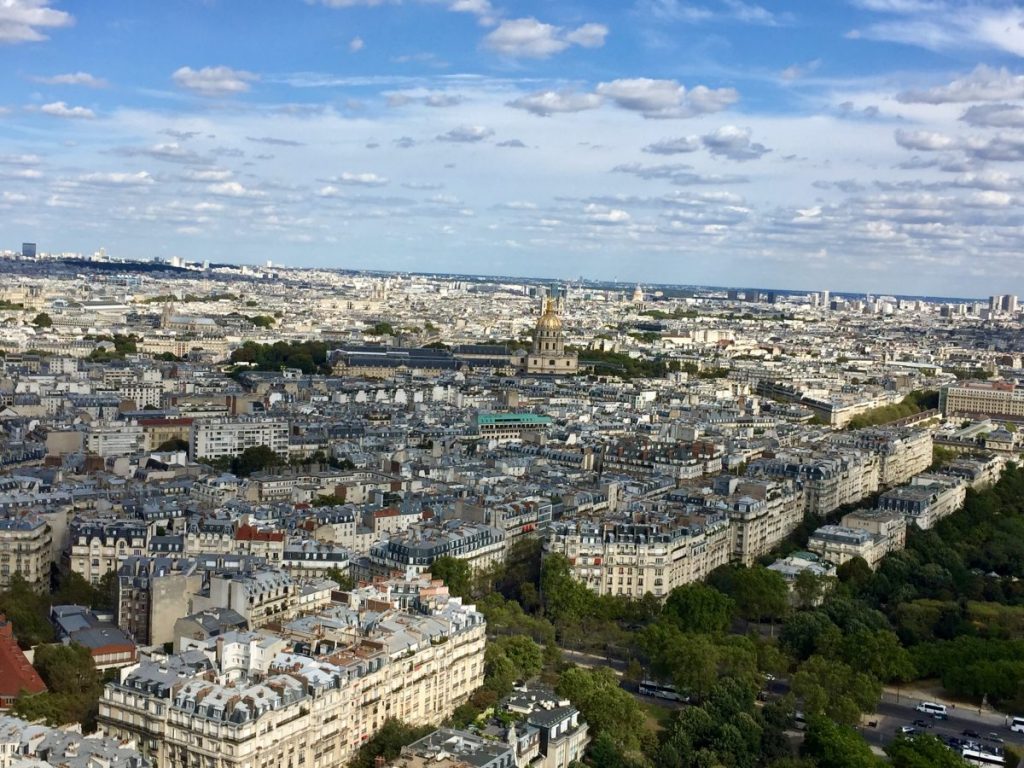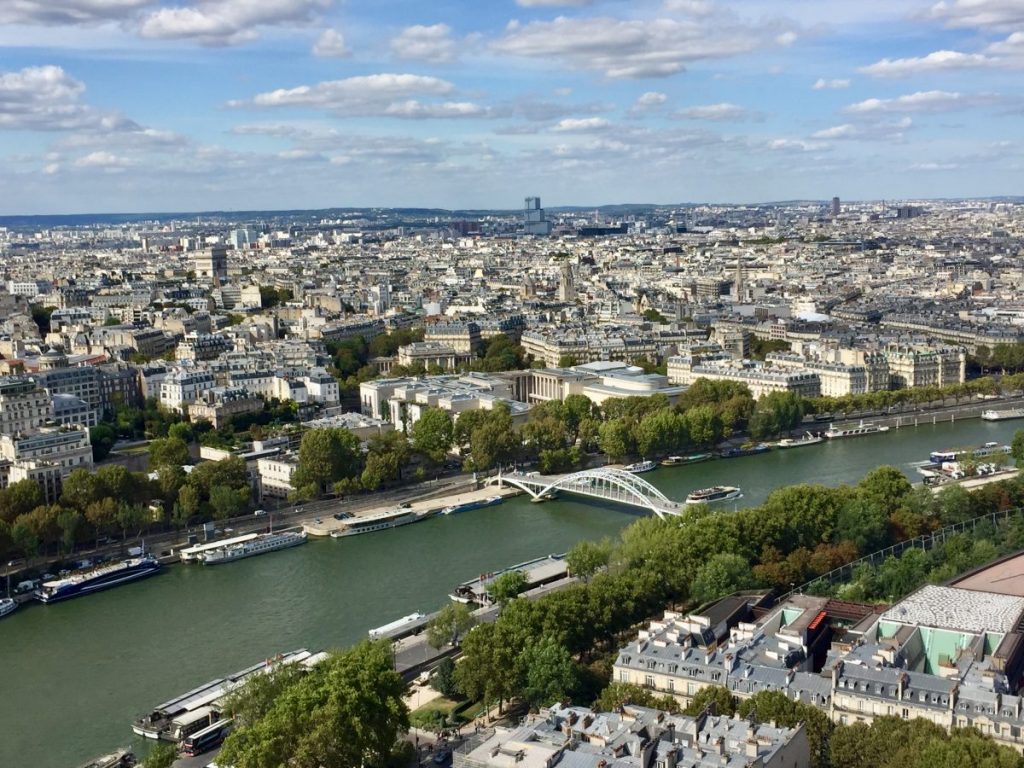 Thursday, it was misting rain and cloudy so we opted out of going to Montmartre and did our shopping day which was mostly inside. Had a great time as the hours flew by. We started with a quick lunch downstairs to thank our friend and neighbor, Richard Nahem, for printing our Eiffel Tower tickets. (That's this afternoon at 5pm and we're hoping for a little better experience but not holding our breath.) Hopefully, the rain has cleared away some of the dust!! Richard has become a dear part of our time in Paris, and we were thrilled to introduce him to Natalie.
We spent hours in Les Galeries Layfette and let Natalie buy all of the gifts for friends and co-workers. She had a ball and is discovering how time flies in Paris. We took a spin around to the Palais Garnier and then home about 7pm.
We finished Thursday evening with dinner at Le TresOr (too chilly to eat outside because the heaters weren't working…ha!) and a walk down the rue des Rosiers in the Jewish district. 
Friday was the very busiest day of our itinerary which started early about 9:45. We were off to the Champs Elysees and a trip up to the top of L'Arc de Triomphe.
Being typically Parisian, Natalie had a cup of cafe au lait on Les Champs.
A quick look inside the famous Louis Vuitton shop on the Champs.
We rushed off to our 12:30 reservation at the beautiful Cafe Marly inside the Louvre palace, followed by a stroll through Le Jardin des Tuileries.
Our third time at the Eiffel Tower was much better. They are making progress with the Plexi- glass security wall, AND I bought our tickets ahead of time. We got in line at 5pm for only five minutes and went straight up to the second floor. The summit was sold out, but Natalie actually preferred not going all the way up. The height freaked her out a bit! She took some great videos of the elevators going up and of her walking down to the first floor, but none would post. It was a beautiful day and breathtaking photographs from all of us. (These were the photos at the start of the blog.)
The grand finale for our evening was dinner at Cafe de L'Homme which sits directly across from the Tower. We had the absolute best table on the patio by chance. The night was a fabulous memory.
There were several street scene favorites:
Well, this has been a difficult blog to post due to all the technical problems. For those who know French, forgive the lack of accent marks. Think that would have pushed me over the edge. Today, we will spend time on the Left Bank.
Au revoir!