Bonjour,
We tried to have an easier day yesterday and let Natalie sleep until almost noon, then took in a late lunch at what ended up being Les Deux Magots. Cafe de Flore is closed for renovation. These are the two very famous Left Bank cafes but always swarmed with tourists. Yesterday was no exception. Any hope I had that the tourist flow would slow down in mid August was a total misconception. I've never seen so many people!!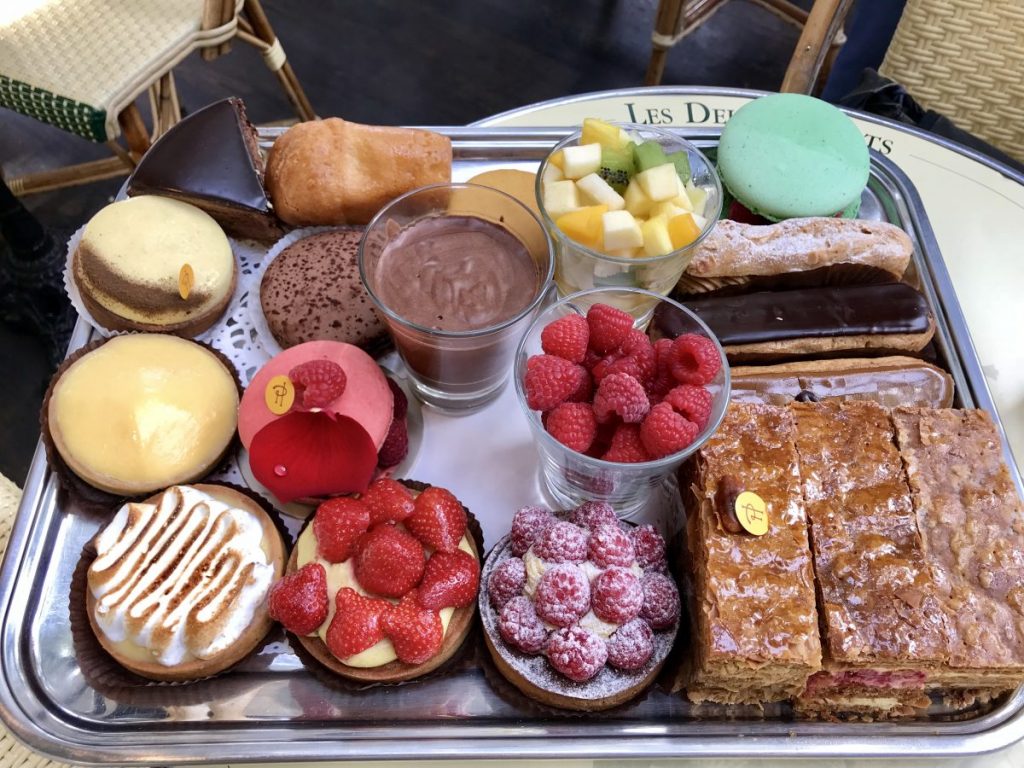 Natalie is surprised that the food is not as difficult as she had expected, but is terribly expensive! After lunch, we stepped right across the street to show her the very old Eglise St. Germain.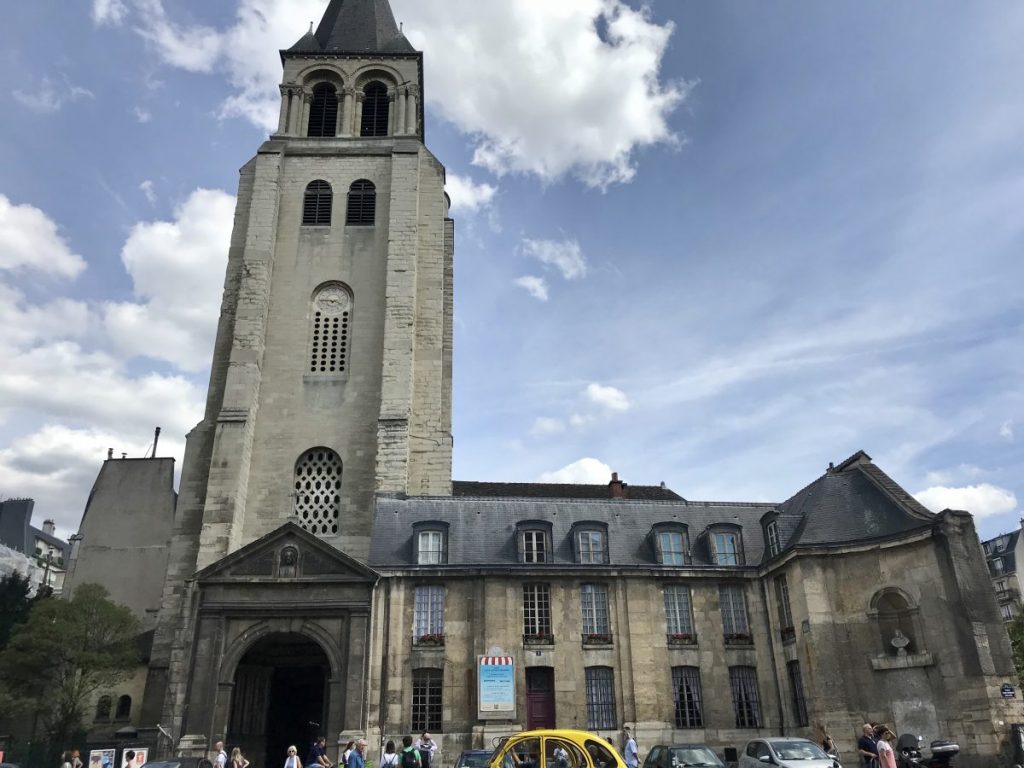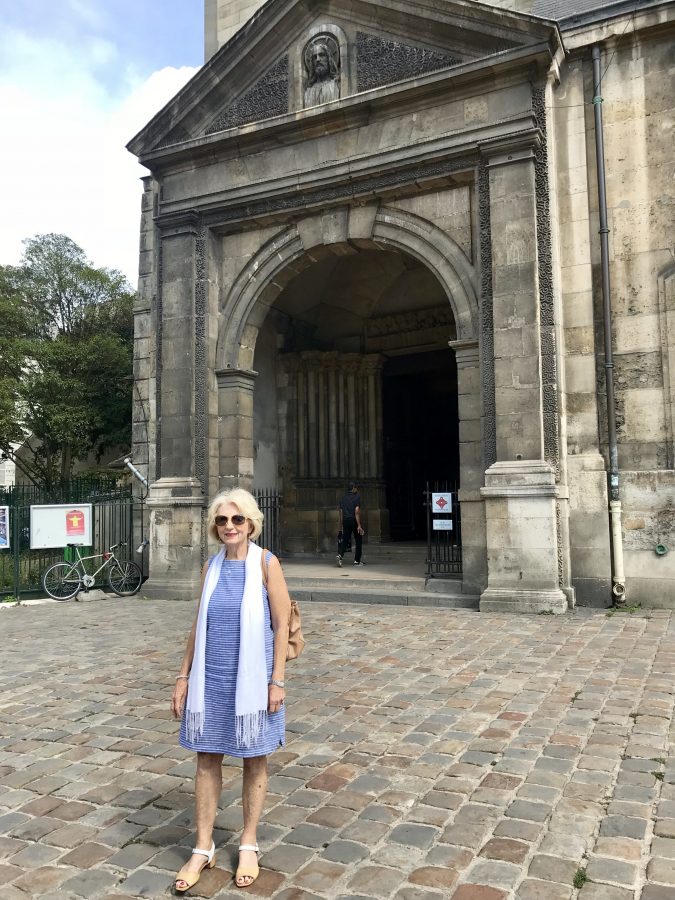 To our great surprise, it is being cleaned and restored to its original grandeur. Always before, it has been very dark with black walls and basically unimpressive. To our delight, here's what we saw!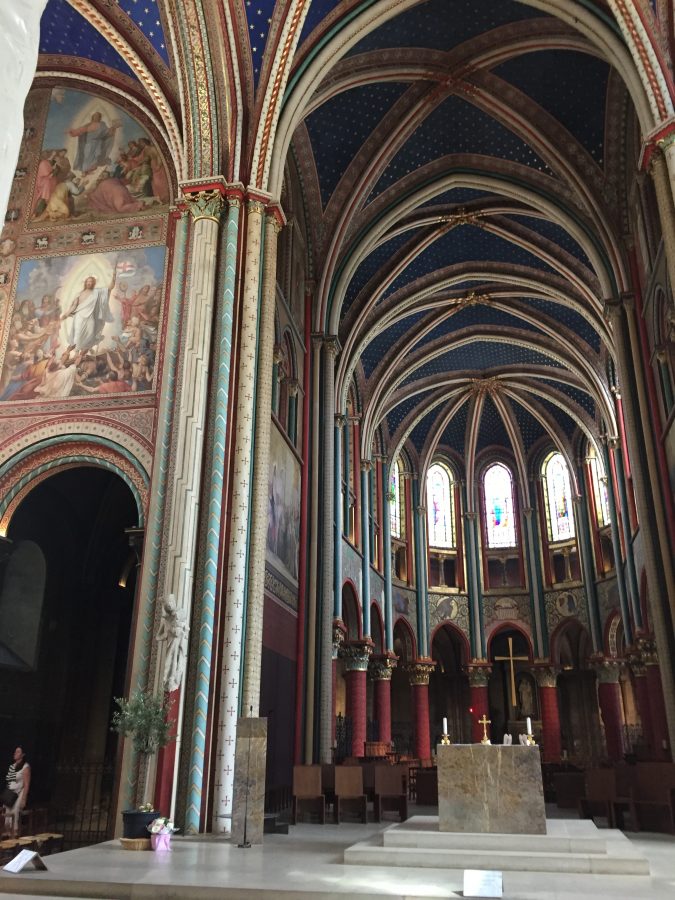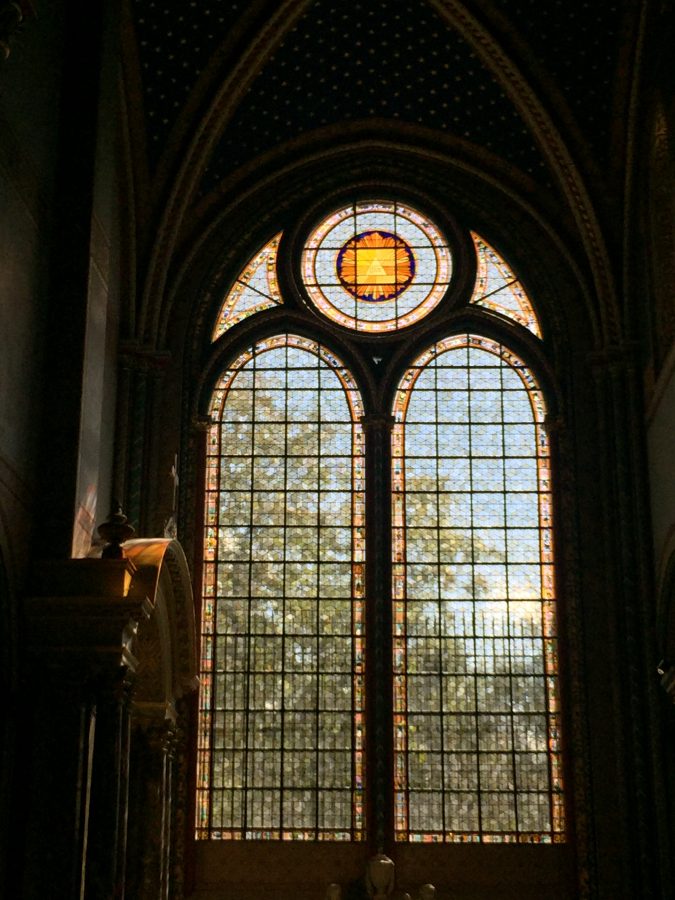 It may take another year or so to complete the restoration but it will be magnificent.
We strolled along St. Germain des Prés down to Boulevard St. Michel and of course took in the fountain, the food street (as we call it) rue de la Huchette, Shakespeare book store and finally Notre Dame.
Two street scenes of the day:
Last night, we sent Bernie out for pizza at the place right near us and it was delicious and easy. We were off to bed at a reasonable hour because today (Sunday) will be a "biggie"—the Bastille Sunday market, lunch at Le Train Bleu and then afternoon and evening dinner at Montmartre. Are you up for it?
À bientôt
L & B