Happy Sunday to all,
Unfortunately, I am having trouble with my iPad and will have to take it in to the Apple store soon. The home button is not working properly which means I can't easily navigate. So, there may be an interruption in my blogging for a while. I'm attempting to make this one work so as to get the word out! So frustrating and probably a new iPad purchase is in my future. It will be arduous here, but I bought a new phone several years ago here so here we go again.
Yesterday, we ventured to an area called St. Quen which is a very long subway ride, actually to the end of Metro Line 4. It is not the greatest area and was loaded with people, litter, and lots of traffic as it sits very near the Peripherique or the ring expressway which goes all around Paris. Everything outside the ring is a suburb  and everything inside is an arrondissement.
Put simply, it's not a desirable area and one where I would not exactly feel safe, but it is where the iconic and famous flea market of Paris is located. We've been three or four times over our years here, and I wanted to try a new restaurant with great reviews which had opened very close by. "Ma Cocotte" was our destination for lunch, and we were not disappointed. It's a huge restaurant with an industrial flair and delicious food. Though it's not as close as we thought, it's on Rue des Rosiers, the main street through the flea market. There are two of those named streets but this is considered St. Quen, not Paris. We saw sections we had never seen before, a little more upscale area then the traditional and true market.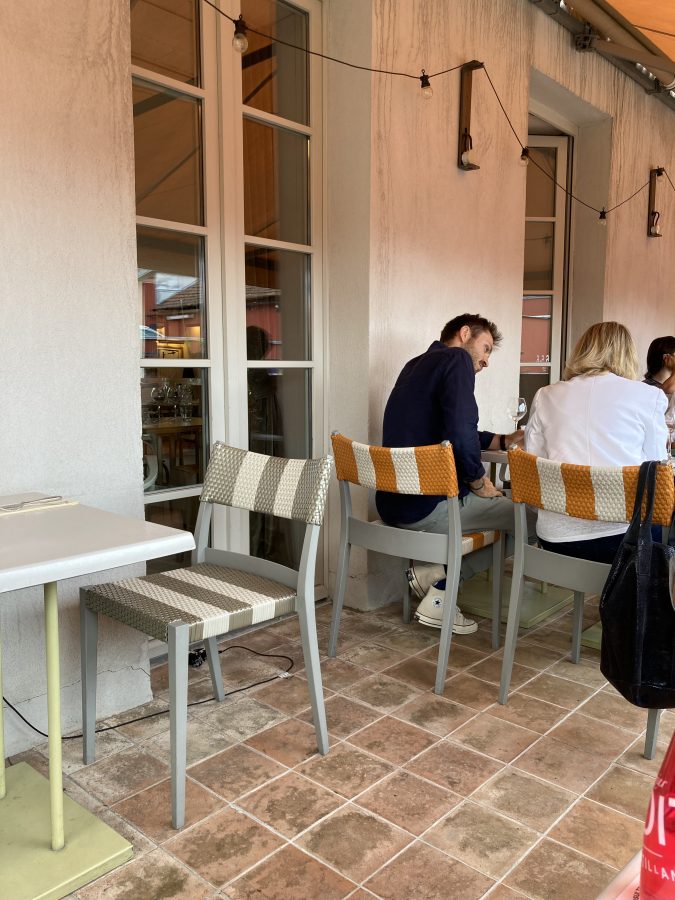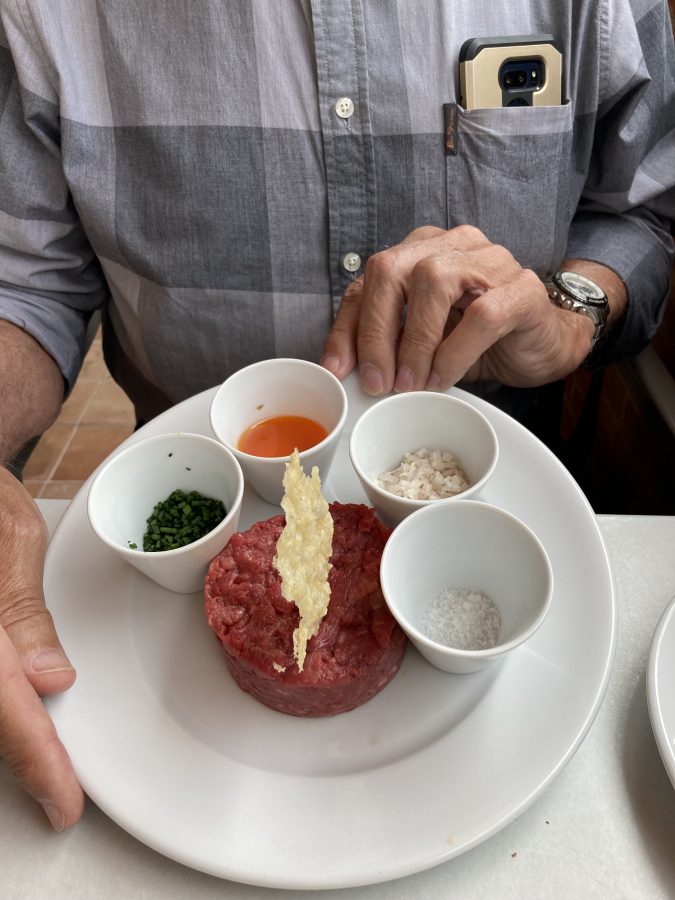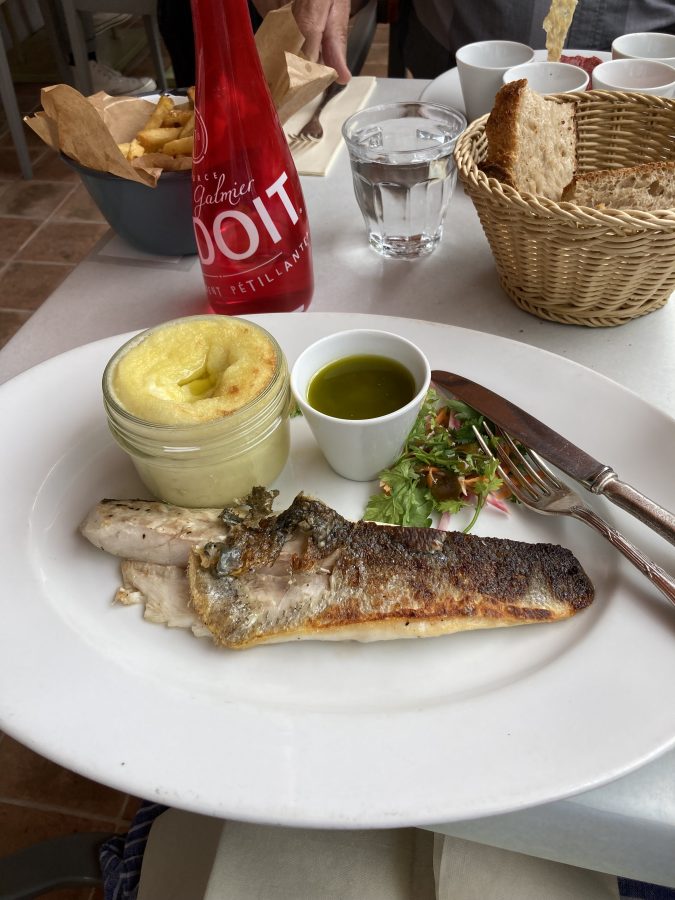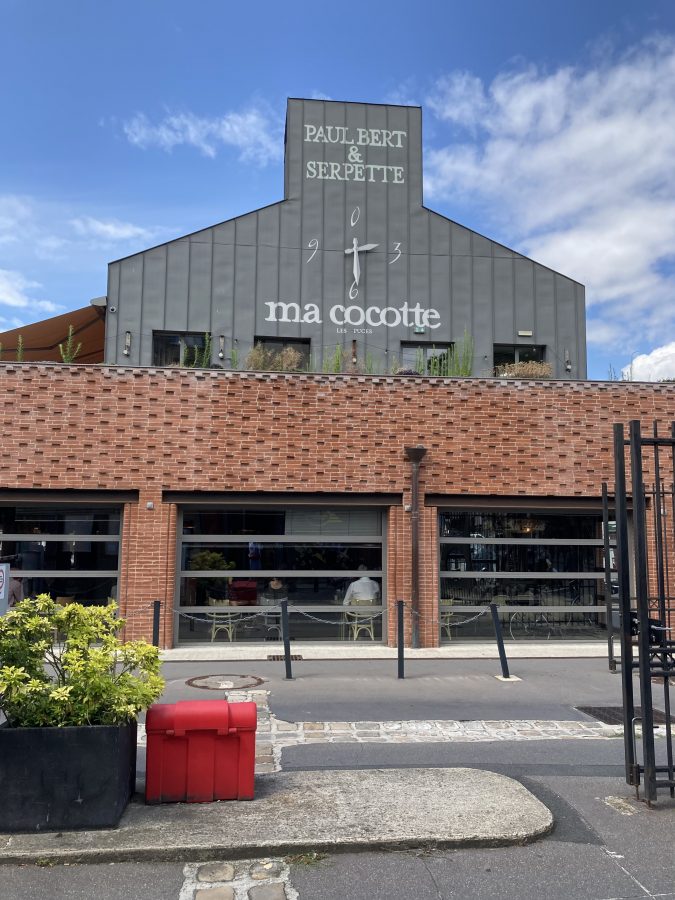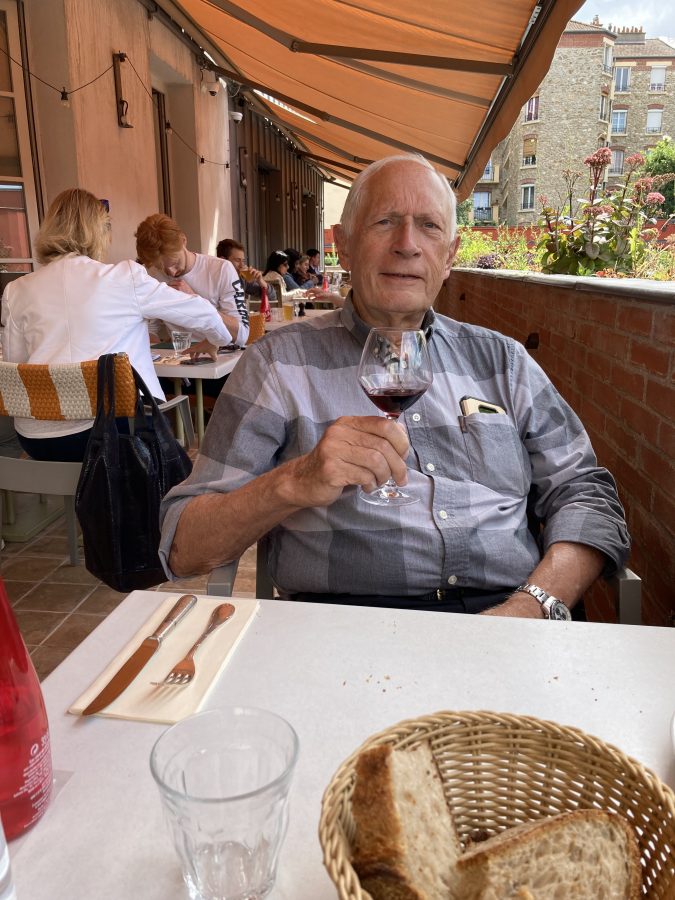 We wandered around in the maze of small alleyways with individual stalls connected every which way by awnings, ivy and electrical cords. I was looking for linens and there were very few whereas before they were in abundance. I suppose after a while, they will all be gone as folks aren't into table linens, antiques, chandeliers, or elegance any longer. Will the flea market eventually disappear. Perhaps.
If you have the chance to go, don't be fooled by the unattractive abundance of vendors which surround the real flea market barking out their reduced prices on knock-off merchandise. It's a bit off-putting and intimidating. We wore our masks for sure in this throng of people.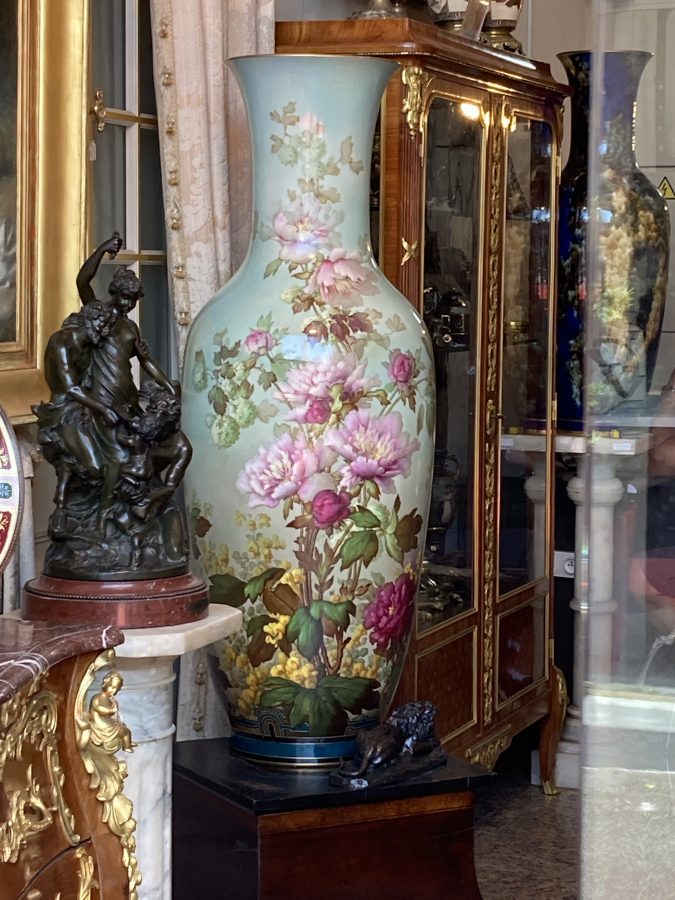 Our lovers for the day come from Peggy Bilbro in the Champs de Mars near the Tour Eiffel. Merci, Peggy!
Wish me luck as I try to either get my iPad working again or take a chunk out of my pocketbook for a new one!
À bientôt
L & B