Bonjour,
Jim and Peggy Bilbro have been friends for many, many years. First to Bernie when Peggy was his son's Spanish teacher at Randolph. Now to both of us as people who love all things Paris. They, like us, usually spend a portion of their summer here, and we have memories galore with them… strolling, dining, exploring, tending to hurt knees, weathering illnesses and challenges back home. We have been there with open arms for each other to forge a tender friendship. They have just arrived from southern Italy where they purchased their own flat. How exciting. Their time in Paris is only two and a half weeks so very precious.
Yesterday, our adventure together was to check out the reopening of a classic department store in Paris which sits on the river Seine called La Samaritaine. It has been closed for years and under renovation since 2005 and now owned by Louis Vuitton. The classic interior has been updated but with vestiges of its original style. As you might guess, it is trés, trés cher or very expensive. But the browsing was fun. A word I've heard used for the new interior was "underwhelming" and I have to agree. But, we were very glad to experience it. Here's a bit more about the history and current store.
It was created in 1870 by Ernest Cognacq and reached its peak in the 1960's. It is 20,000 square meters and has over 600 fashion brands. It includes a spa, a beauty-studio, one entire floor devoted to nothing but food including Dalloyou, a luxury 72-room hotel called Chevalier Blanc, and 96 "social housings" for low—income families including a day care. It uses exclusively renewable energy and will eventually add with office space some 2400 jobs. The name is a Biblical reference to the story of Jesus giving water to the Samaritanian woman at the well.
Now here's a look inside at both the physical structure and some of the fashion. Many of these photos are Peggy's, some Bernie's and some mine. Hope you enjoy.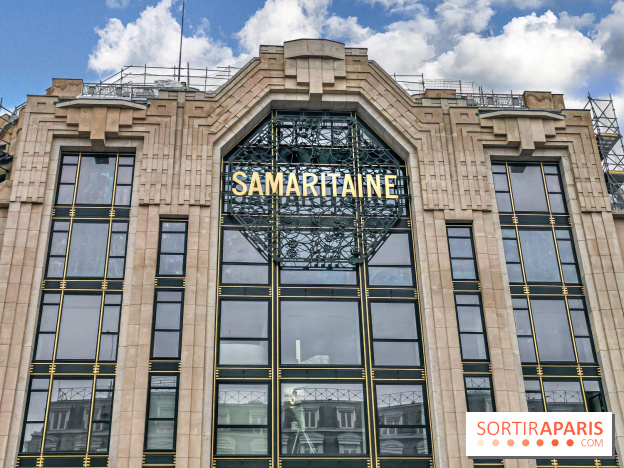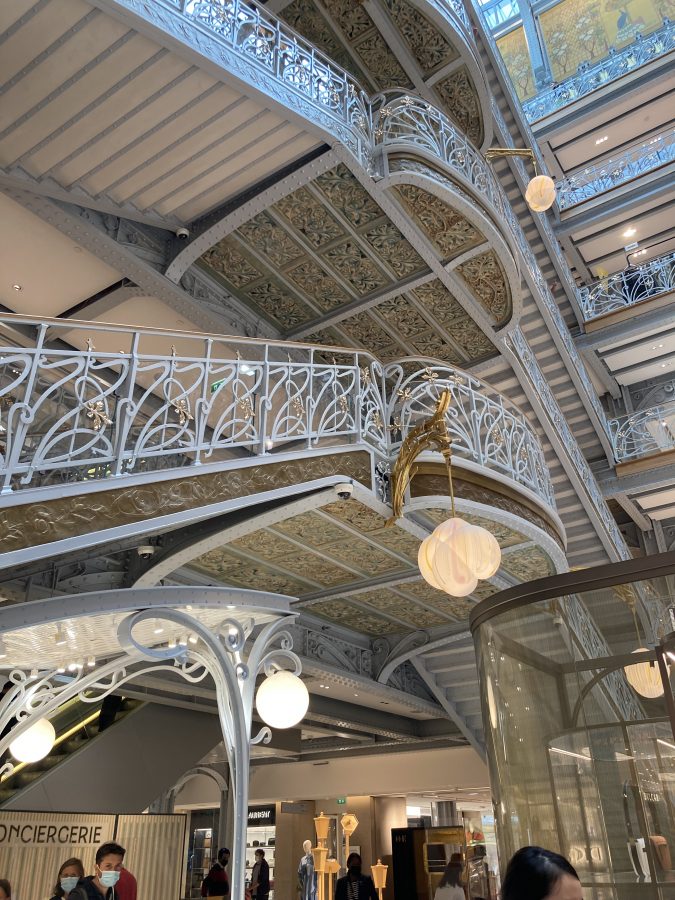 For lunch, we headed to La Place de la Madeleine to eat at a favorite spot called La Village.
and then to Café Pouchkin for dessert. It is owned by Russians and lovely on the interior, especially the iconic toilette.
Our stroll around the Madeleine church was sad as so many of the former thriving businesses are boarded up. The pandemic has definitely taken an economic toll.
It looks like a sunny Saturday here so Bernie and I are headed for the huge flea market, Marché aux Puces.
Bonne weekend!
L & B