Bonjour mes amis
It's hard for one day to capture so much energy and enthusiasm, but yesterday accomplished that for us!
Natalie is a sleeper and a night owl so we let her indulge until about 9:45 this morning. Paris time would work great for her body clock…up very late at night, breakfast at 10, lunch at 3, and dinner at 8:30 or 9. Perfect Parisian cadence. It's a little tough for us but has worked amazingly well for this week's time together.
We began at the Bastille Sunday market which was fascinating for Natalie, and she had a ball spending money for herself and some friends. These are mostly her photos.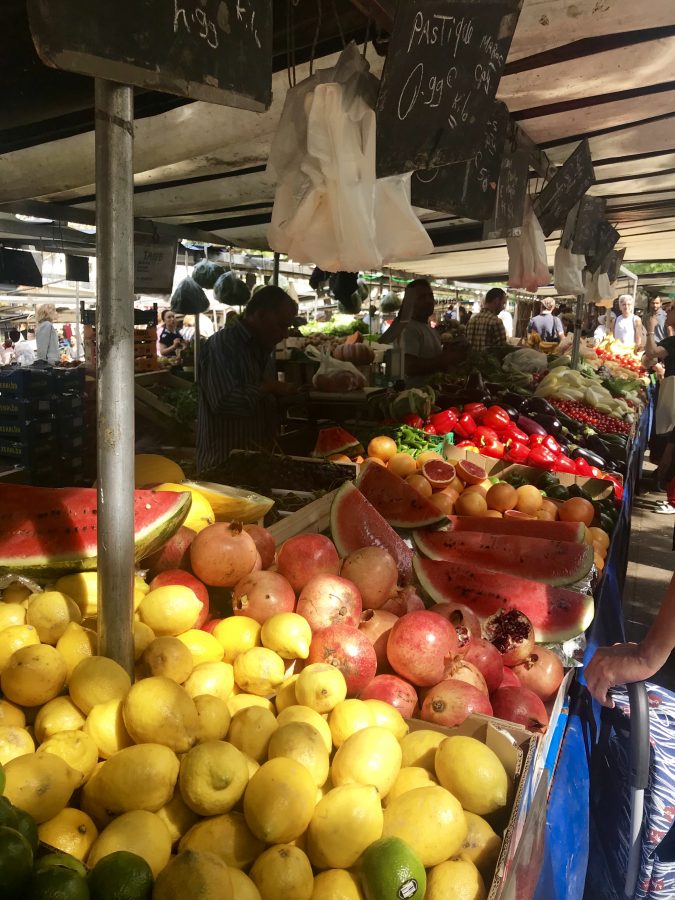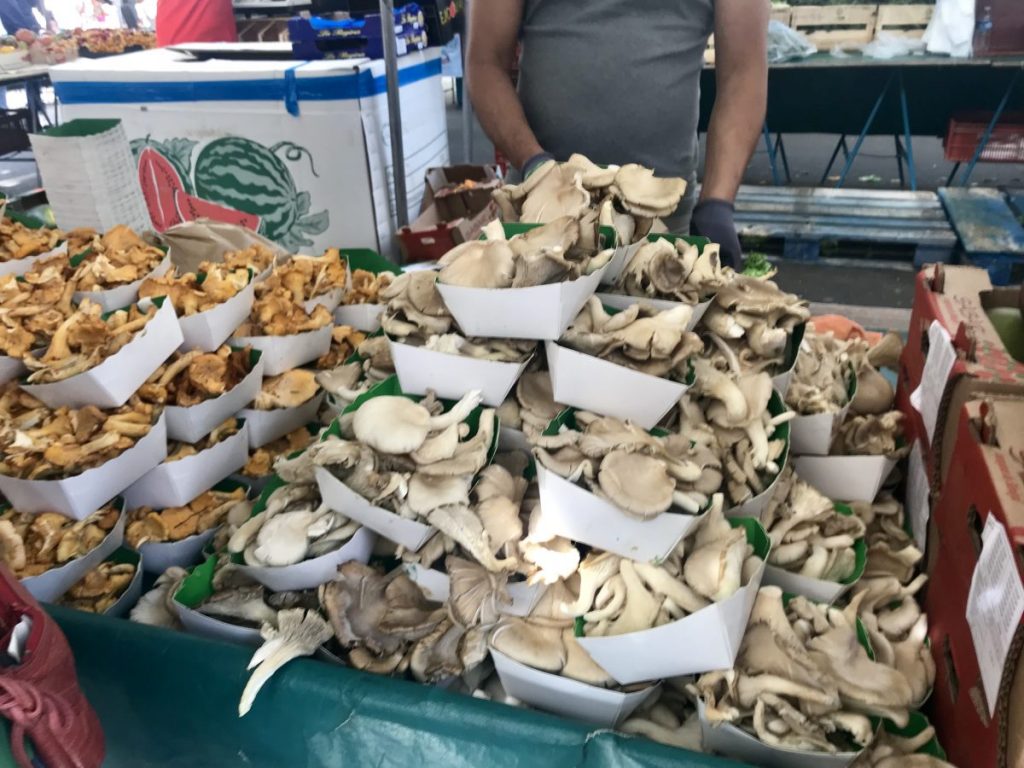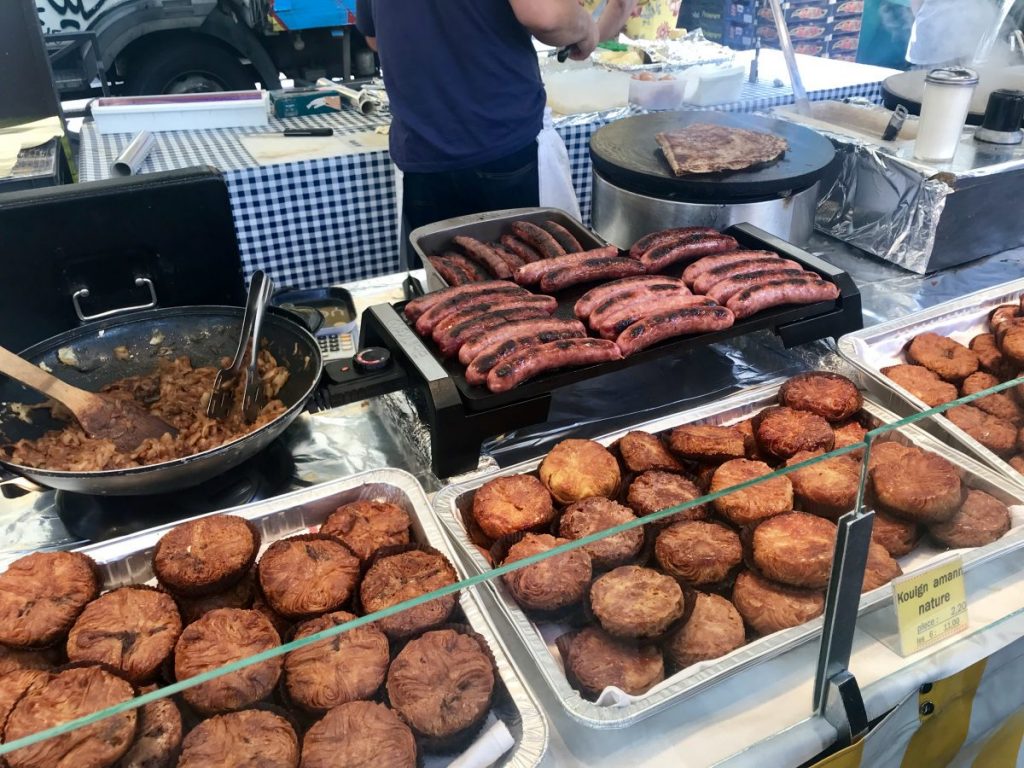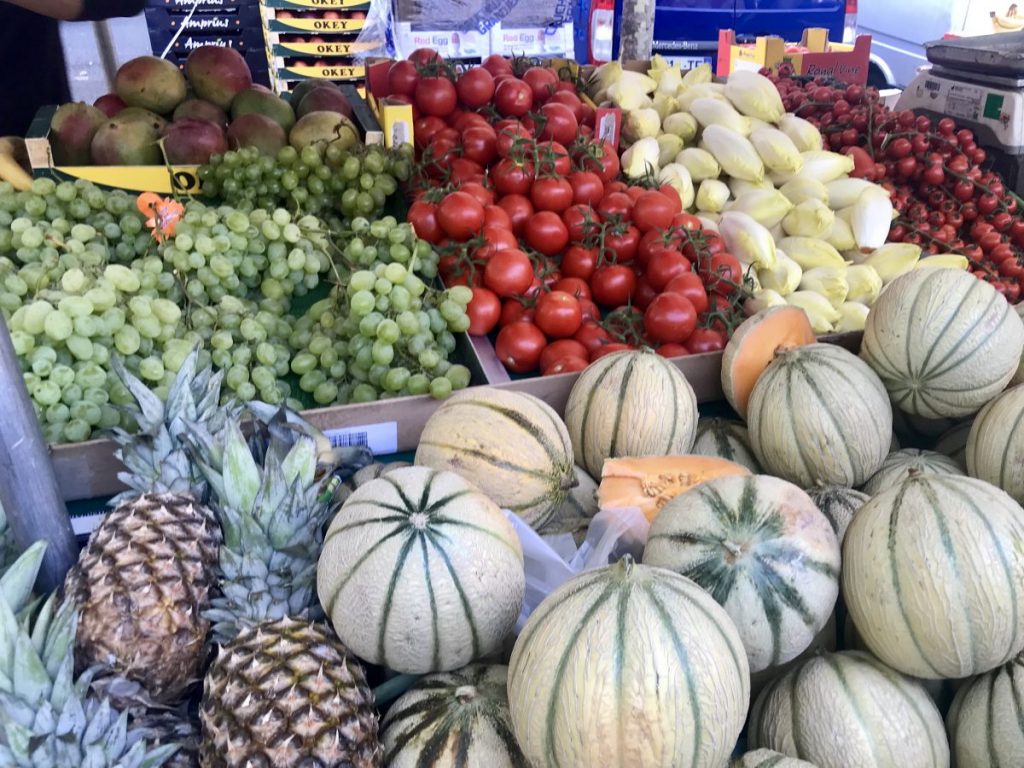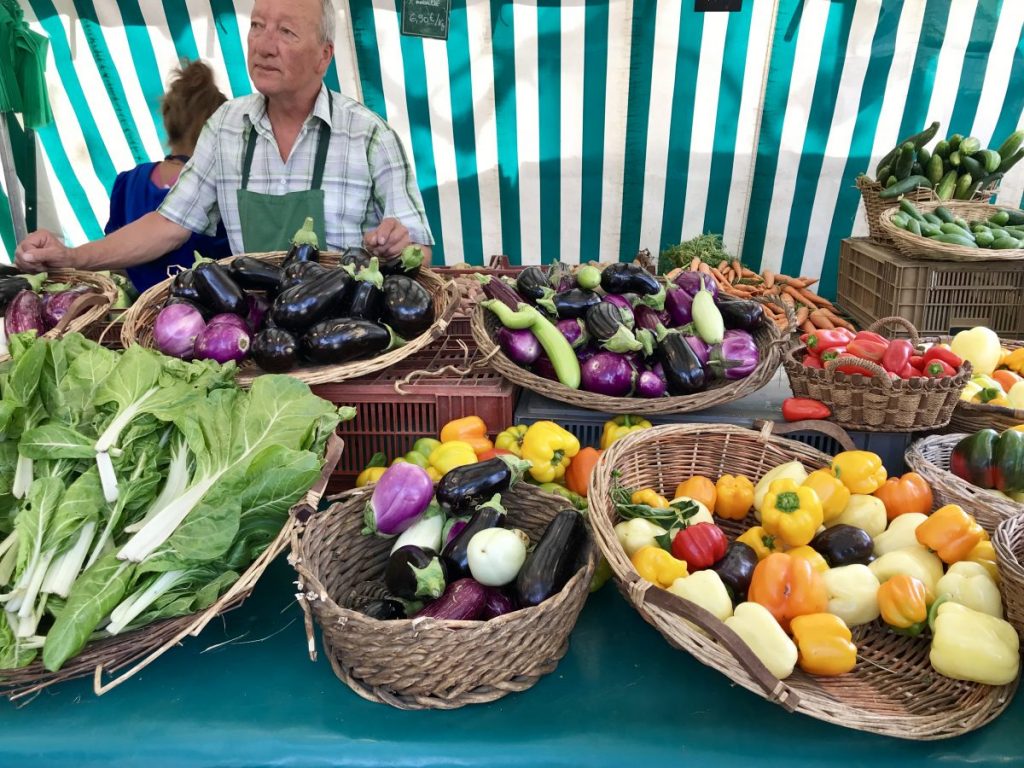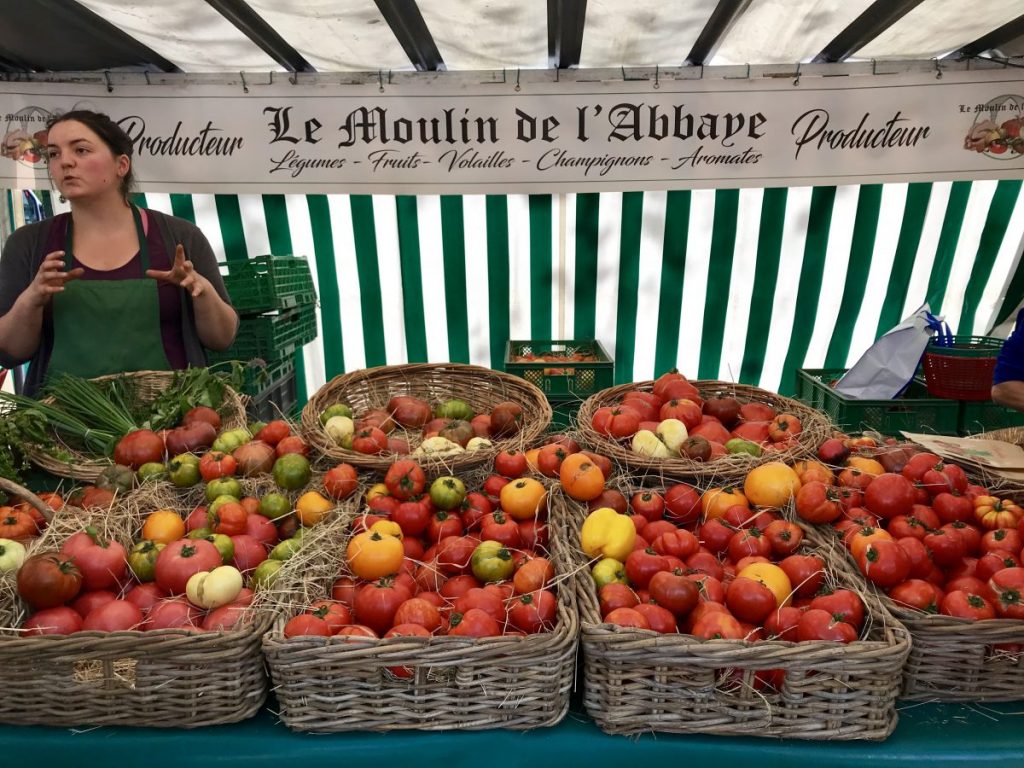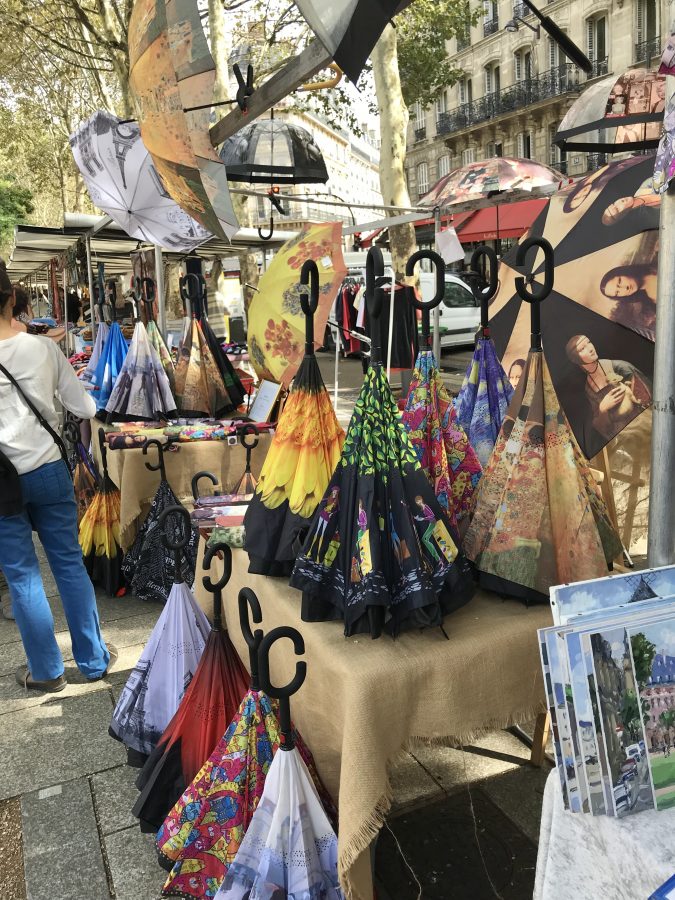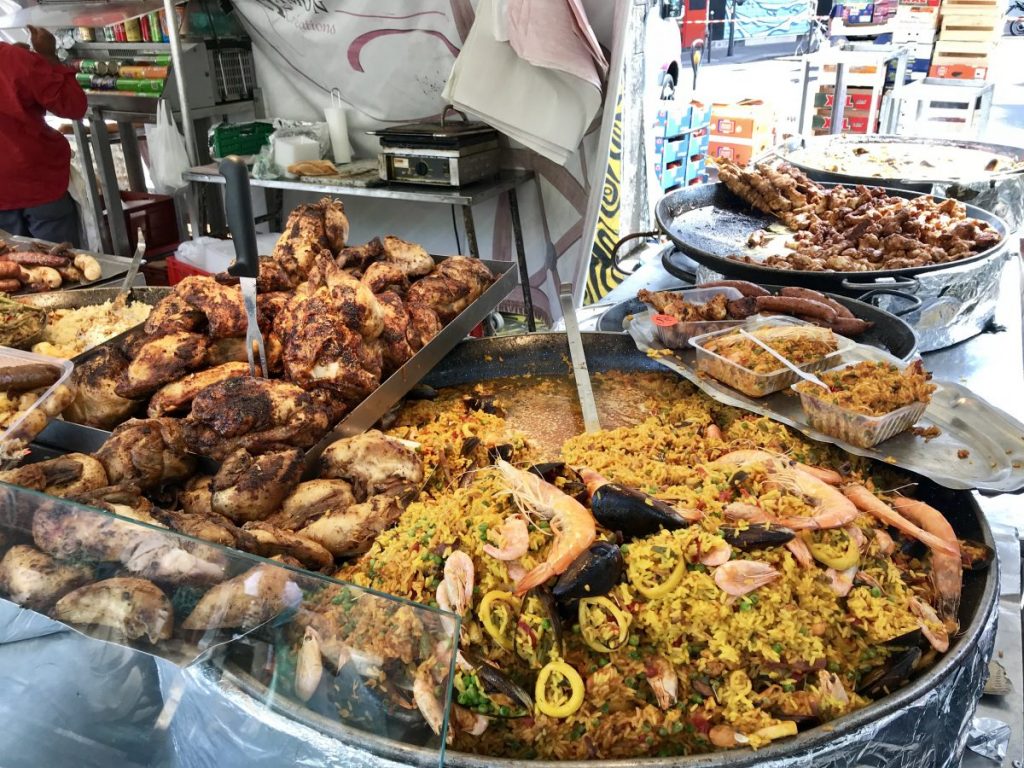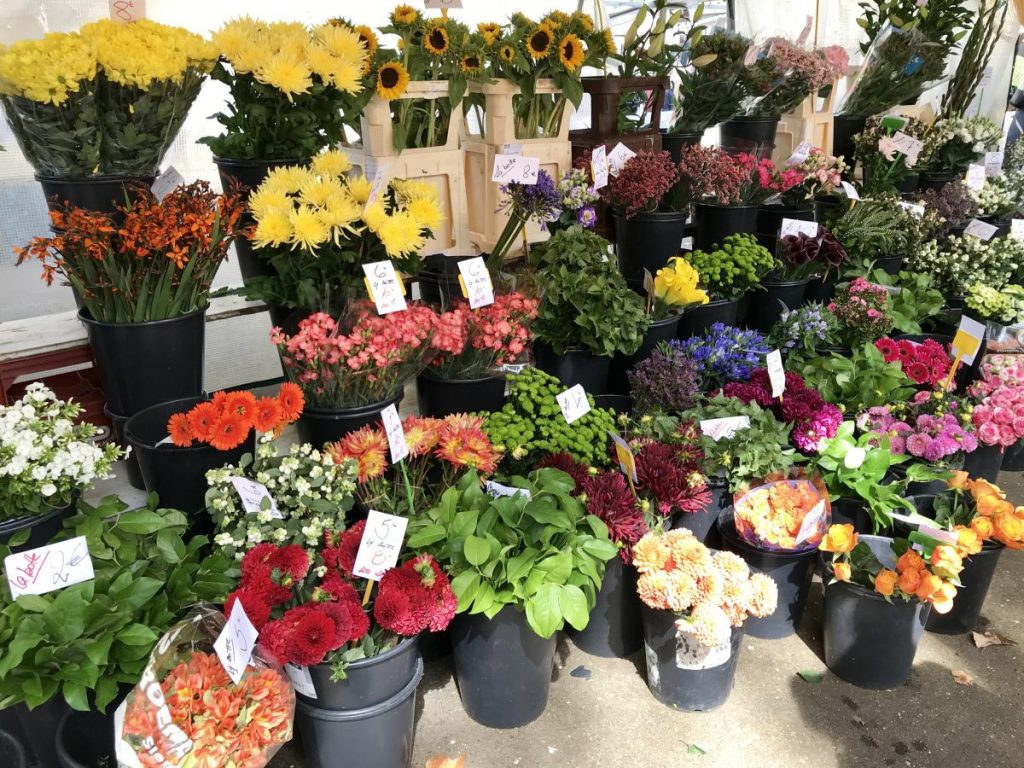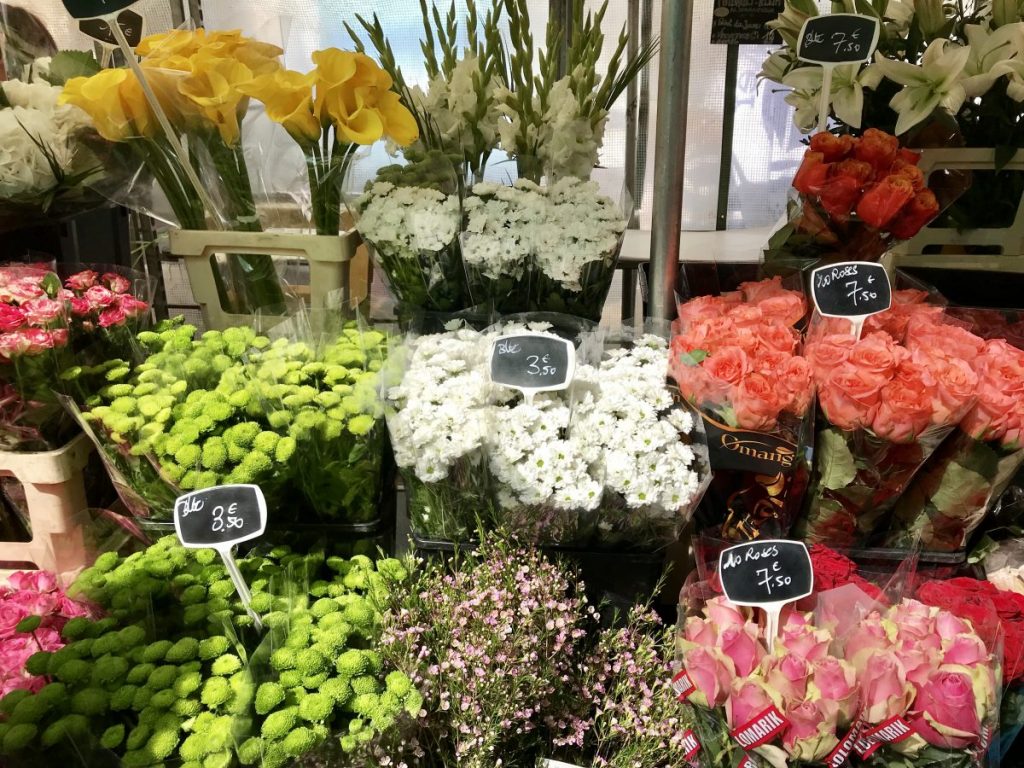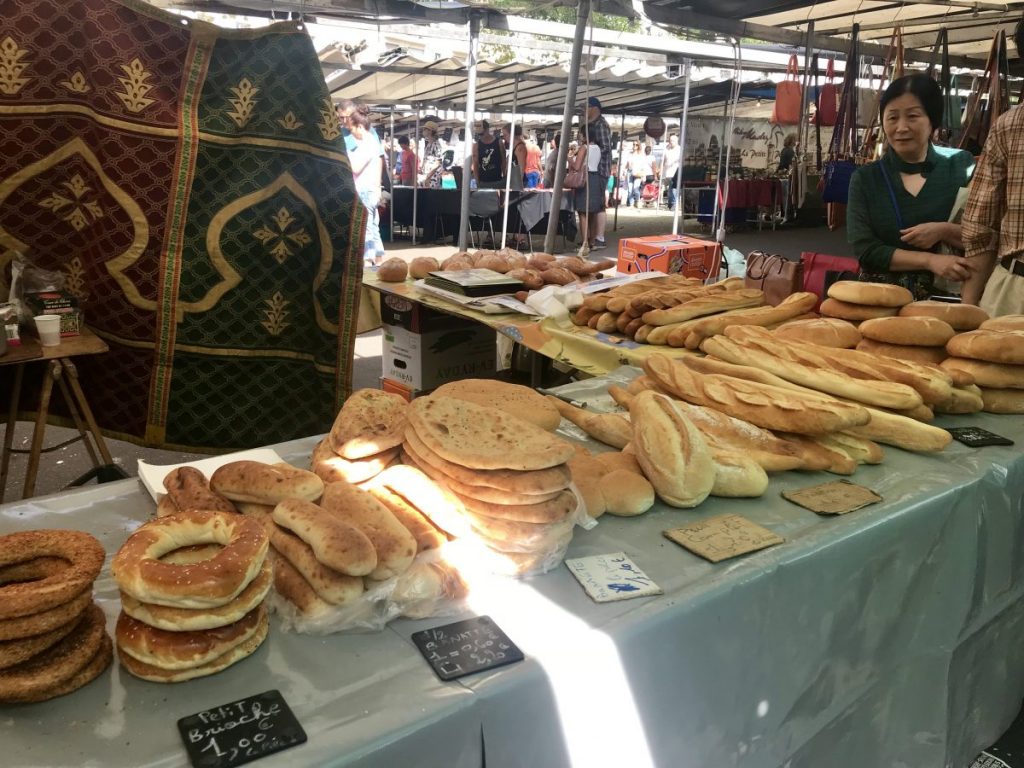 She was thrilled with this pocketbook, hand made by a French couple from scraps of the shoe and leather industry.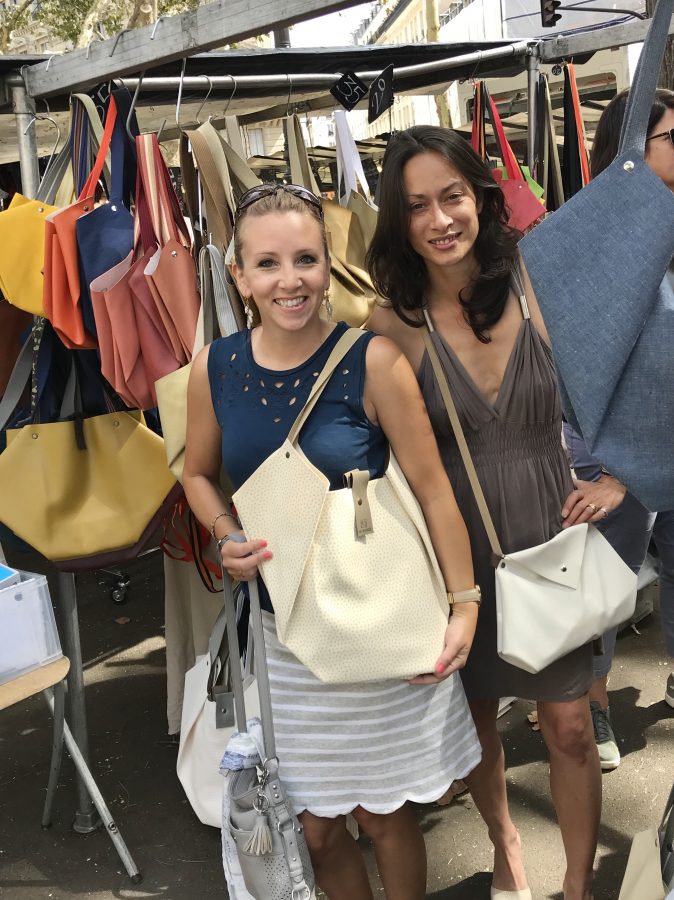 She bought an orange scarf (I wonder why for you Alabama fans) and a beautiful scarf for a special friend which I modeled.
We zipped one subway stop over to Le Gare de Lyon to Le Train Bleu for lunch. It's an amazing place and you've seen all the interior before via my blog, but here's more through Natalie's camera eye.
About 2:30, we headed to Montmartre knowing it would be hot and jammed with people. We were absolutely correct on both counts. However, the line to get into Sacre Coeur was not bad at all! We were on the mountain until 8pm when we felt a few raindrops and scuttled home with a  cache of memories. Natalie kept asking us, "Well, what exactly is Montmartre?" And now she knows. How would you put it into a few sentences? I did in my book which I hope you've read!  ("Bernie's Paris" on Amazon.) Let me know if it was helpful when you came to Paris.
Mosaic tile on the dome of the Sacre Coeur.
The time is short for Natalie and for us. She leaves tomorrow, and we depart on Thursday morning. There's rain in the forecast today, but we have planned a picnic to the Luxembourg Gardens. Hope it works out.
Winding down is always tough. I'm about blogged out but will do a final post on my reflections for this year.
We've loved having you along.
L & B