Bonjour,
It's hard to believe that we are starting our final week in Paris for 2023. It's flown by filled with many memories, lots of company, some challenges, a new apartment, and a bittersweet taste of Parisian life that ebbs and flows as the years pass.
We will say good-bye to Pierre and Laurie this morning as they depart by train to Soultz. Our visits are never long enough!!  Then we will slow down our days a bit, and I will write a final blog before we fly out on June 30th, discussing what to expect if you come to Paris this summer. Not only has Paris changed over this 20-year adventure, but so have we. That in itself has been a sobering challenge. Bernie refuses to acknowledge the aging process, but I am ever so aware of it. We've always been like two Ever Ready Bunnies running on batteries that have no end. Sadly, that is no longer the case.
BUT the element that does keep us (me) going is gratitude for all that we have been blessed to experience here. I love to write so the blog has been a catharsis and a way to cope, but it does take a tremendous amount of time fraught with some stress. It is my legacy hopefully for my grandchildren someday. So enough of that!
Yesterday, we met Pierre and Laurie for lunch upstairs at La Samaritaine, the refurbished department store on the river, beloved by many Parisians. It is swanky and extremely expensive but fun to look.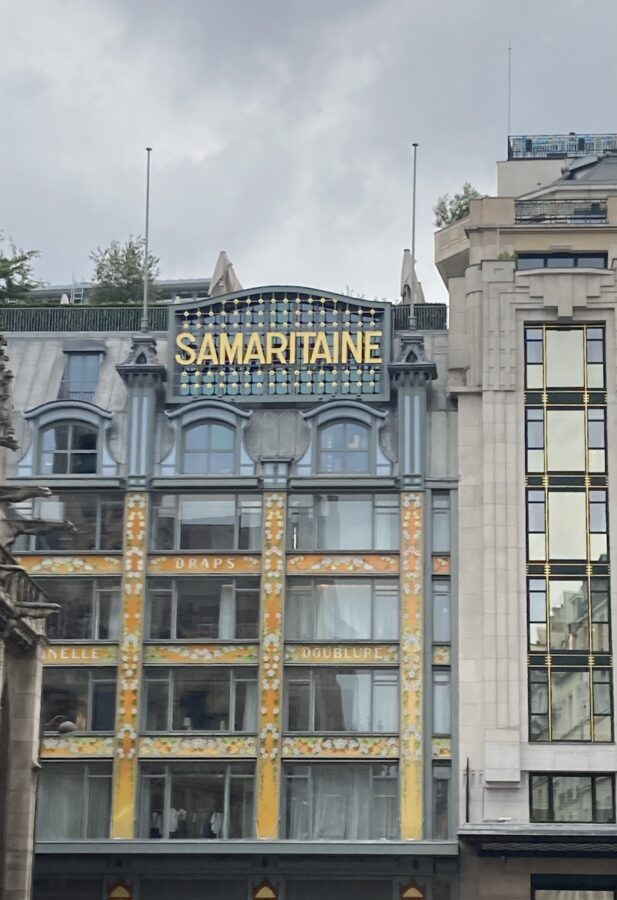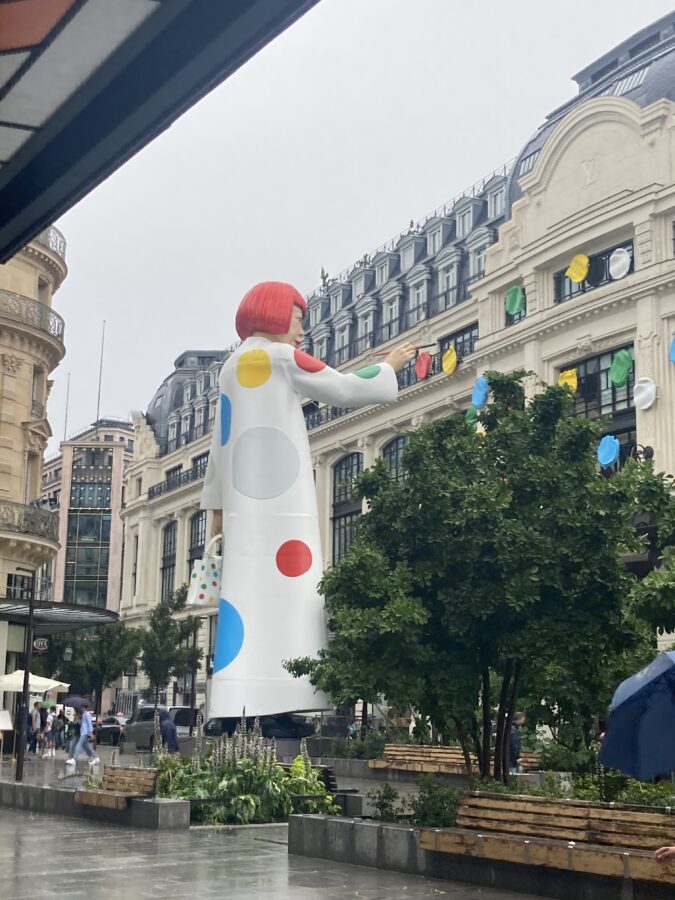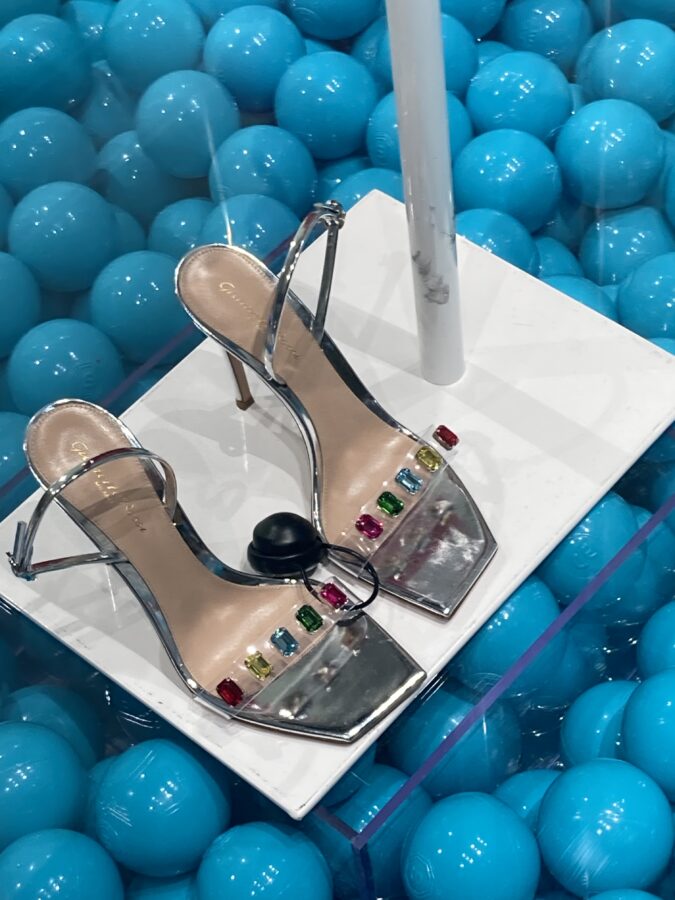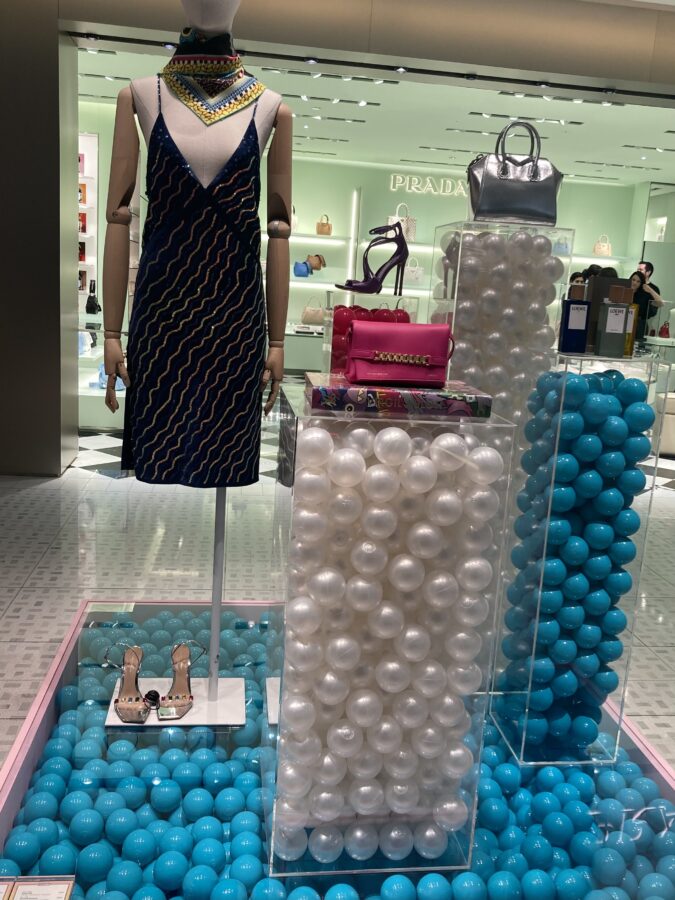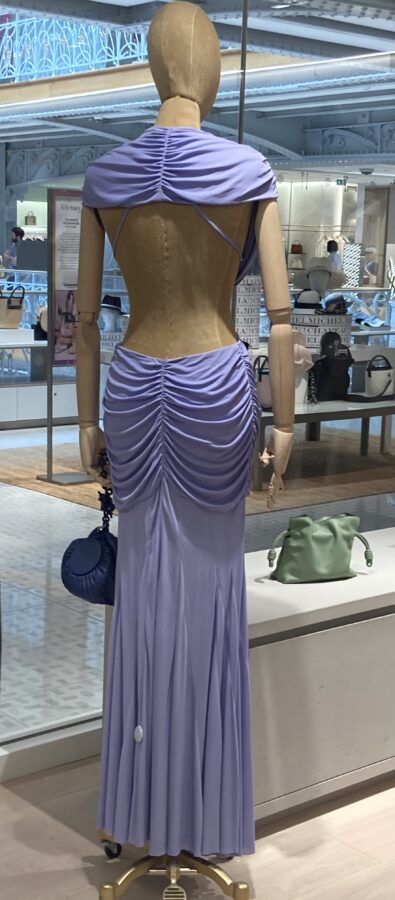 I couldn't remember the name of our lunch spot so made the reservation at the wrong place! But the hostess was oh so kind and found us a table at Voyage. Over the course of our trip, I've probably made 30+ reservations at different restaurants and exhibits. Wow!
We took a look after lunch at a very historic church close by…St. Germain L'Auxerrois dating back to 542. Here's a good summary of the history from Wikipedia:
The grand finale of the cousins' visit was dinner at the Bonnie Restaurant atop the SO hotel. It's just a 5-minute walk from our apartment. Laurie's sister Irene and her husband Francois from Switzerland joined us with their two grandchildren, Elie and Onésime. They had been to the Harry Potter exhibit here.
The meal was unlike any we've had in Paris, served family style! Bernie and I had selected the menu weeks ago but had no idea that it would be served in this fashion. The weather was perfect, the view spectacular, and the boys, 11 and 13, were so well-behaved. And they ate everything!!  We even had a sudden drone appear which everyone jokingly said was the Chinese spying on us.
Dinner was compliments of Pierre & Laurie and we say a very gracious, "Merci beaucoup."  Quite a memory. We put them on their way to the train station this morning about 11:30 and wish them safe travels, good health, and deep gratitude for so much joie de vivre. Au revoir.!
L & B