Bonjour mes amis,
Yesterday was the third sunny day in a row and that's big news…even got to wear my sunglasses that Paula Steigerwald so kindly brought over. The weather and a new restaurant proved to be the highlights of our day. The Christmas lights, just a few. Today was also Beaujolais Thursday in France, symbolizing the release of the new bottles of nouveau Beaujolais coming from central France…the gamay grape. It's fermented just a few weeks before being released.
I'm reading and searching for what's happening where in regard to Christmas. This weekend should prove great between the Christmas market at La Défense and the light show on the Champs. Tonight we plan to go to Avenue Montagne. We will totally miss some key elements like the ice skating at Le Grand Palais and the markets at the Eiffel Tower and Montmartre which don't begin until mid-December. Oh, well. Right now, we're just worried about getting out of here as there's a major transportation strike set to being on December 5th.
So, here's our update on FRENCHIE'S, one of the hottest restaurants in Paris which just earned its first Michelin star. I love this description from lonely planet.com
"Tucked down an inconspicuous alley, this tiny bistro with wooden tables and old stone walls is always packed and for good reason: French chef Gregory Marchand's modern, market-driven dishes prepared with unpretentious flair have earned him a Michelin star."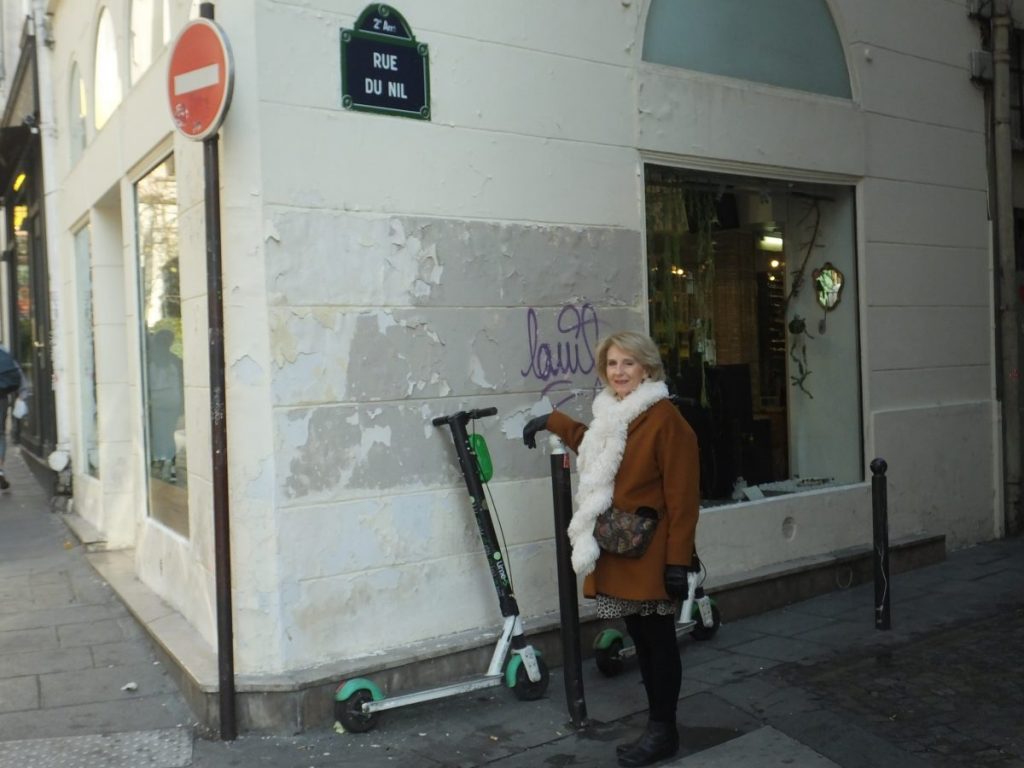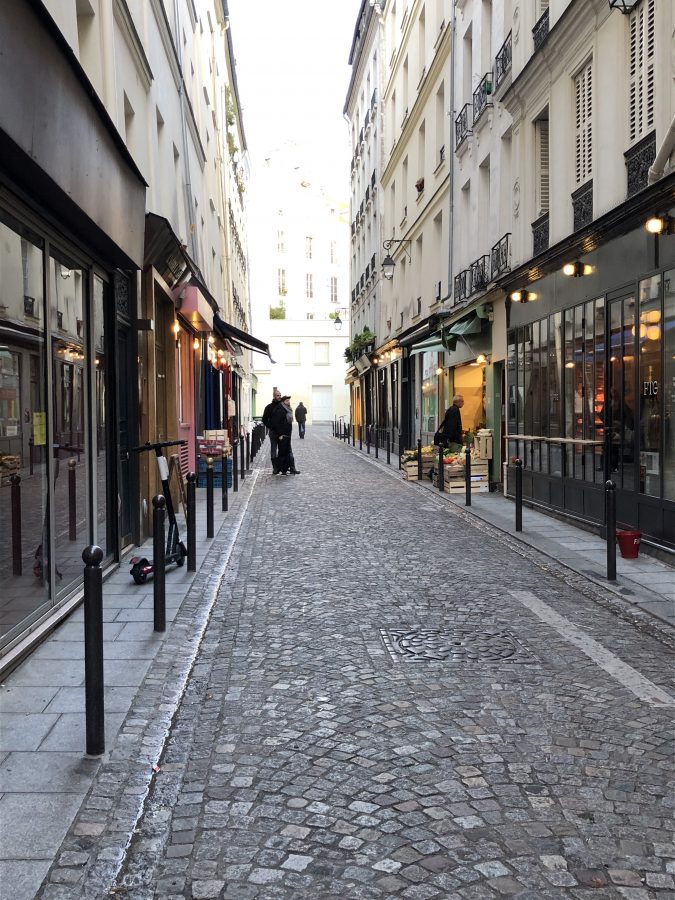 The lunch was extremely interesting. I snapped a shot of the menu as I would never be able to truly describe it. The interior is quite understated but the food a culinary mixture of amazing tastes.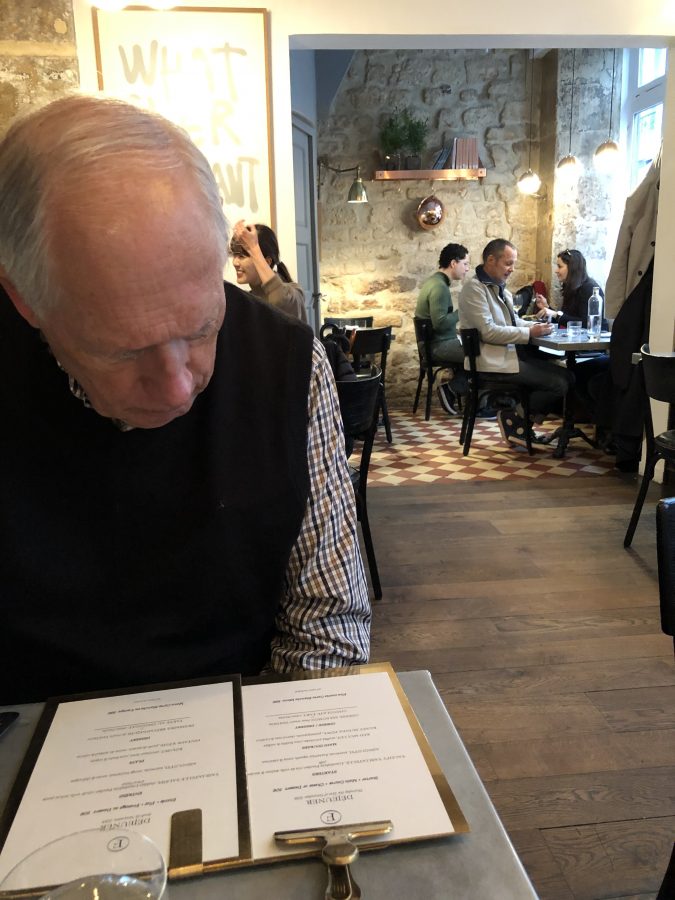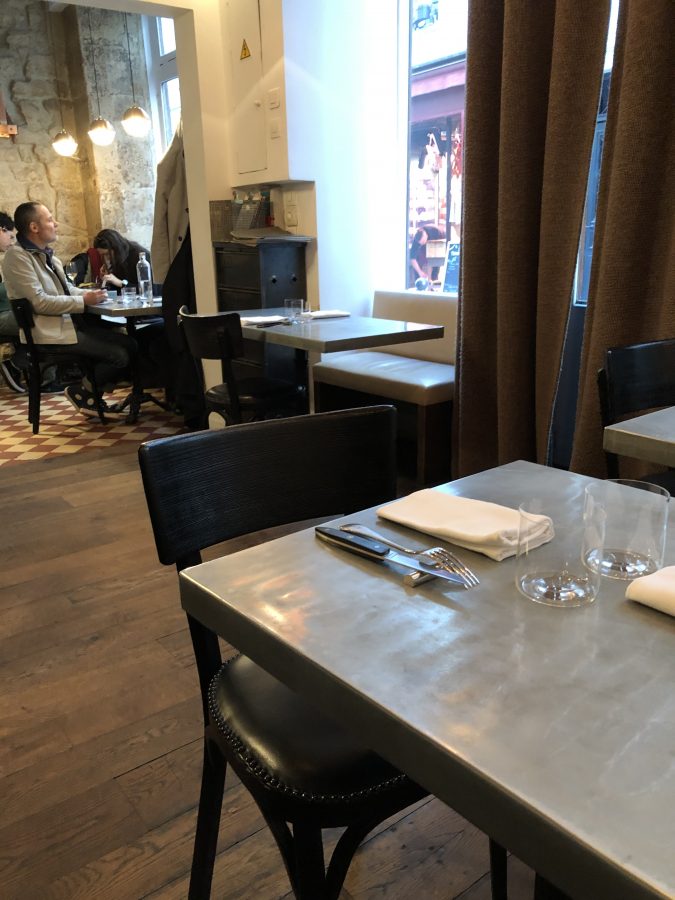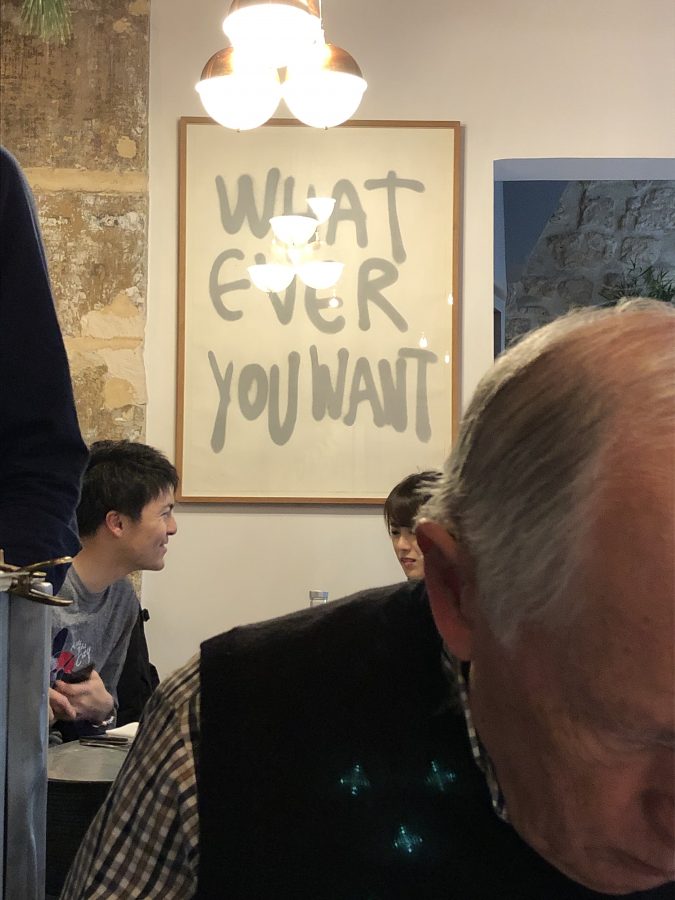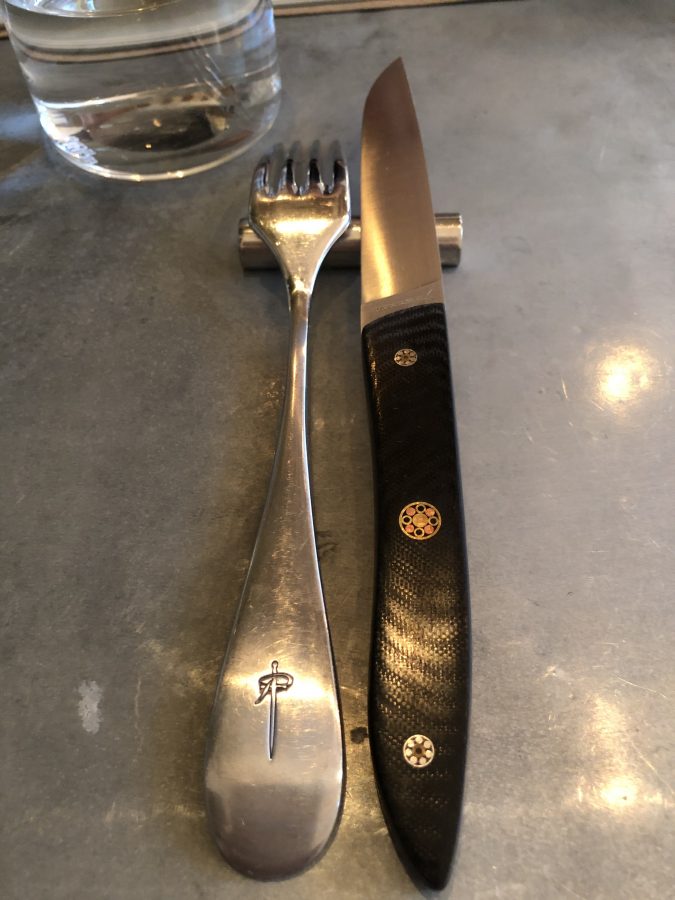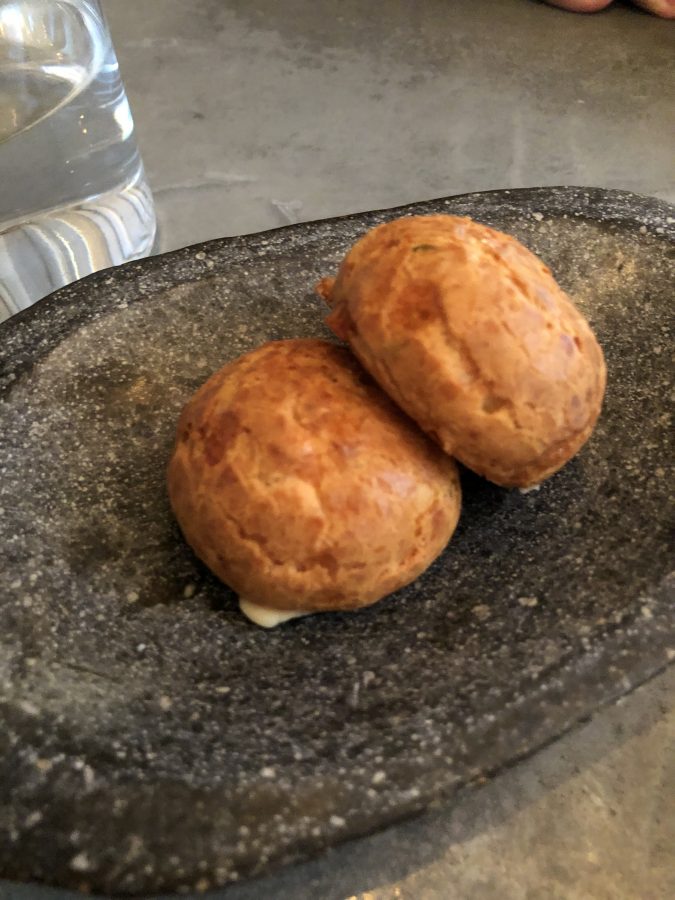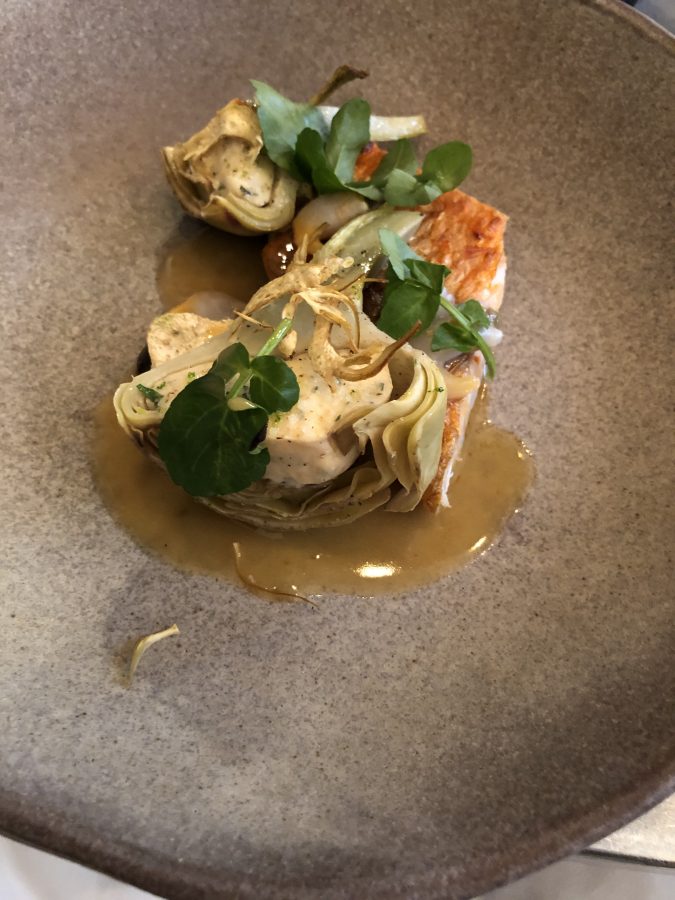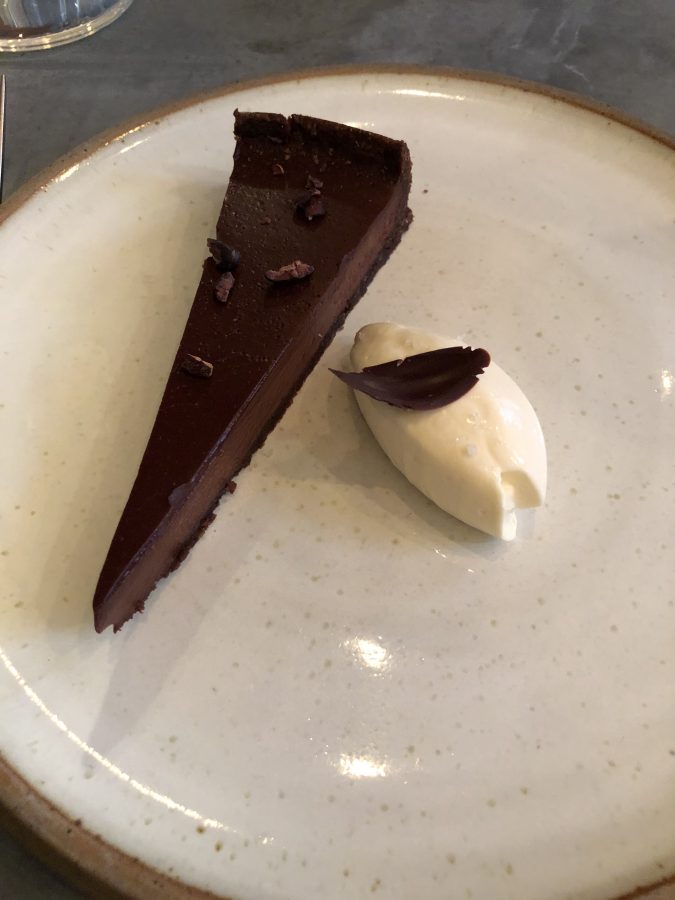 We enjoyed strolling through the area again around Montorgueil where we found one of the famous old passages, a little American bakery and Bernie's best light shot of the day, some street art.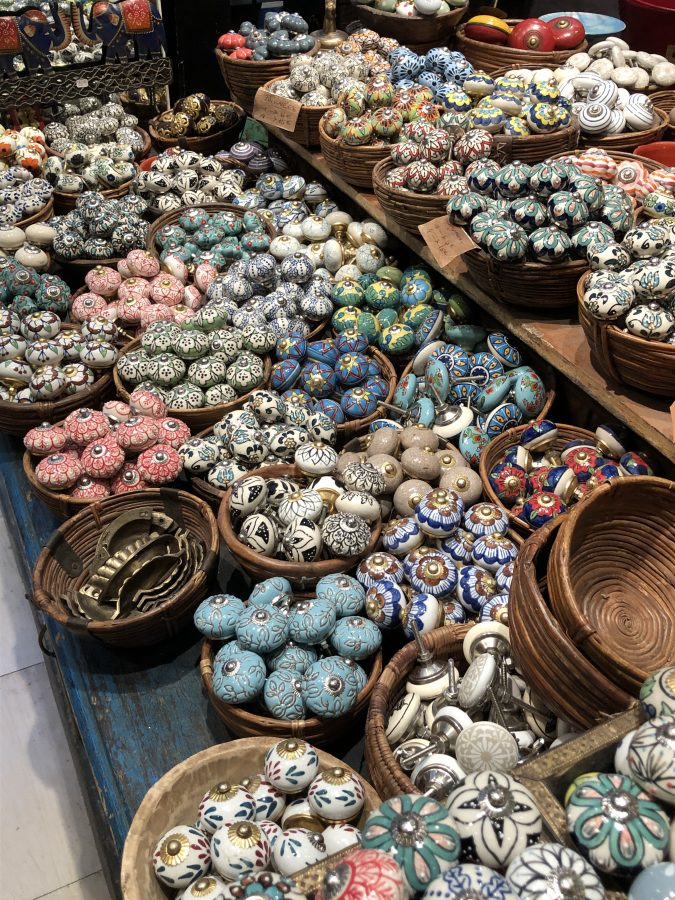 We were back out about 5pm to check on Place Vendome again. There were a few lights but the huge Christmas trees, though up and ready, have not been turned on yet.
Window shopping here in this haute couture area is fascinating and frustrating. Each window for the ladies topped out at 21,000 euros for one of everything you see! And folks wonder why I don't shop in Paris.
If you're really into Paris, here's a great article about the smells of Paris…funny but true. I subscribe to The Local.France which is a great website.  https://www.thelocal.fr/20191017/perfume-and-pipi-the-10-smells-that-really-sum-up-paris. You can figure out the content, I'm sure…perfume and peepee.
Looks like a pretty good weather day again so we'll be off to find Christmas!
L & B