Bonjour,
Christmas is popping up all around us and it's such fun for us to share it all with you!
In planning this trip, we could have easily departed after the birthday celebration, but decided to spend an extra three weeks to see at least the start of Christmas in Paris. Since our theme was light, what could be a better fit? And we saw it as perhaps our once-in-a-lifetime chance. Yesterday didn't disappoint! Many thanks to our friend Carolyn Barnabo who spends many days in Paris for keeping us informed as to what's happening in regard to Christmas events.
The weather was just gorgeous but very cold, starting out at 32 degrees. Sunny skies make all the difference, certainly for me. No umbrella!! We are learning to split our day going out from 11-2, back in for a rest and then departing again from 5-7 for the after-dark light shows.
One of the truly beautiful "grand magasins" in Paris is Le Bon Marché on the Left Bank. It is an example of simple elegance, meticulously distinctive and impressive. Unlike the other two large department stores, it is like a majestic lady inviting you in for an exquisite, calm shopping experience. It also has one of the best gourmet food stores in Paris, Le Grand Epicerie. Since we were there during the day, the store windows did not turn out well (we will go back after dark), but the inside decorations capture the elegance.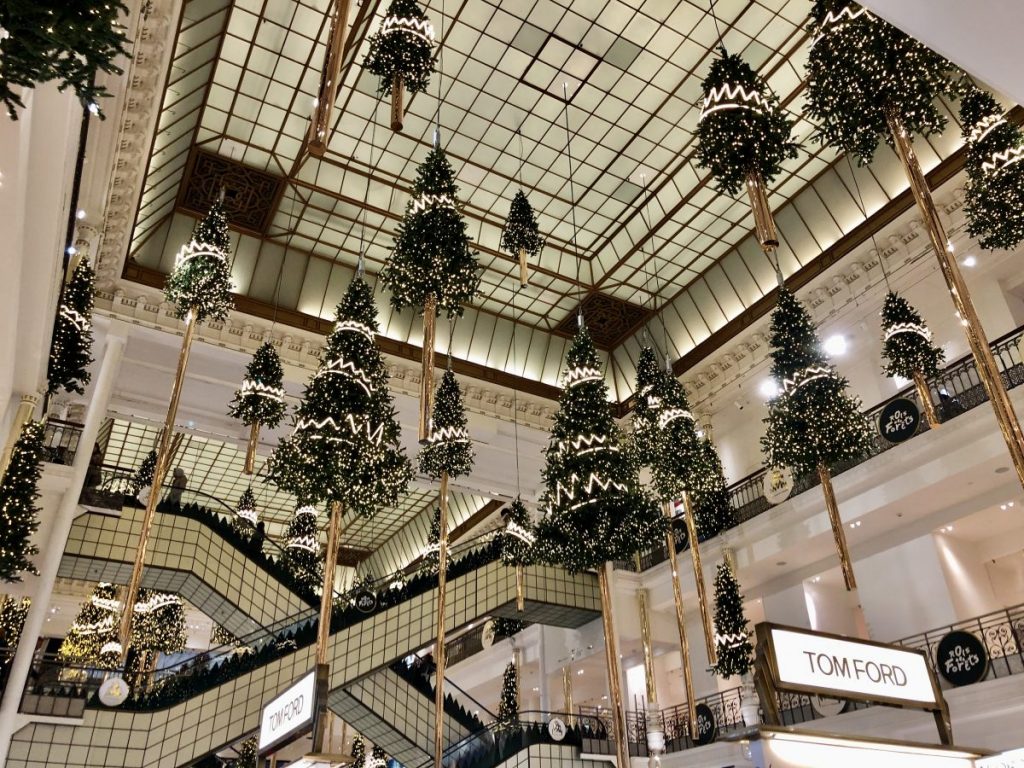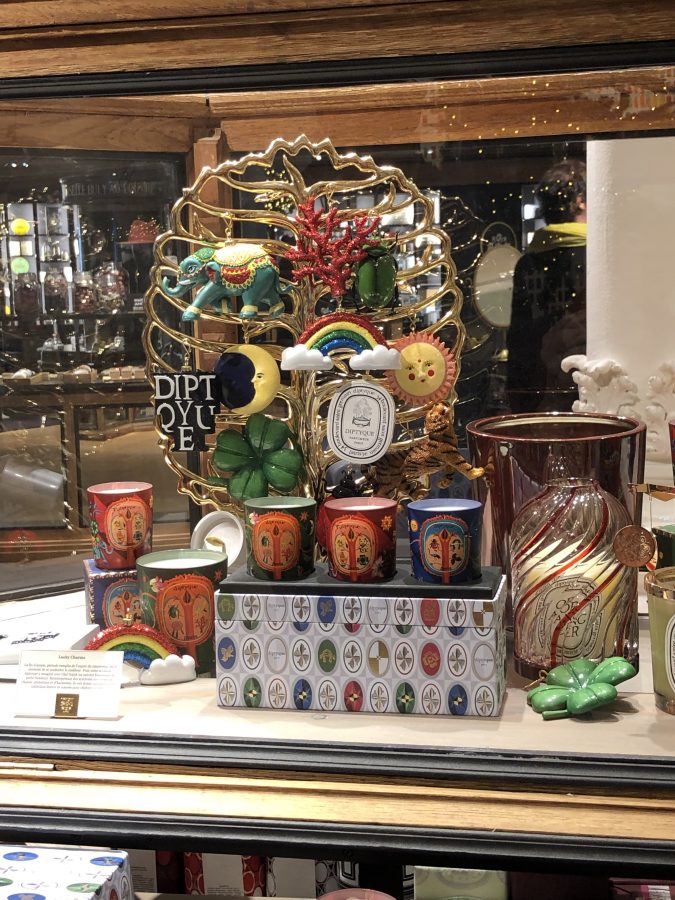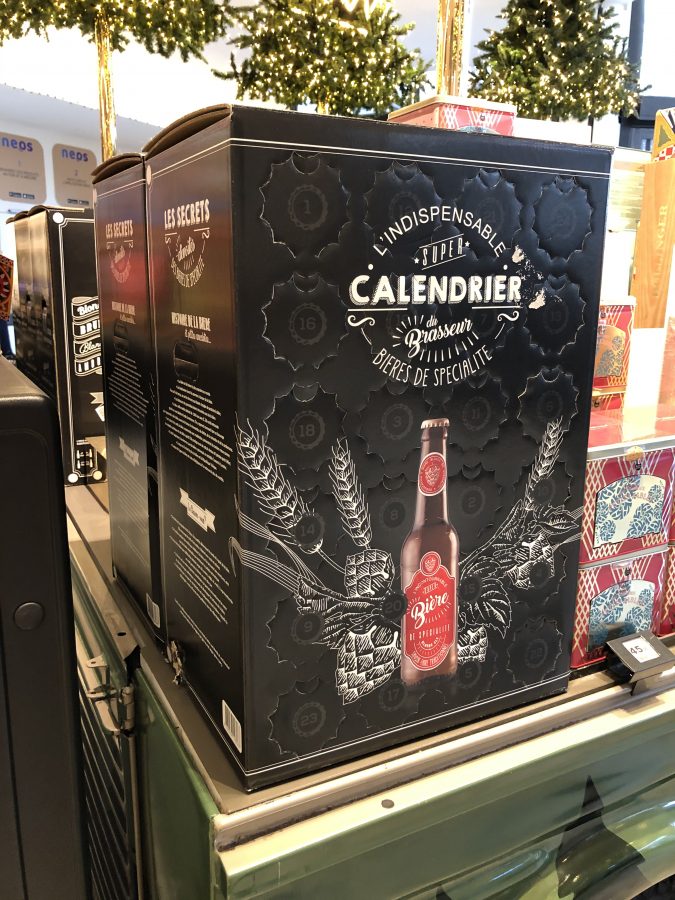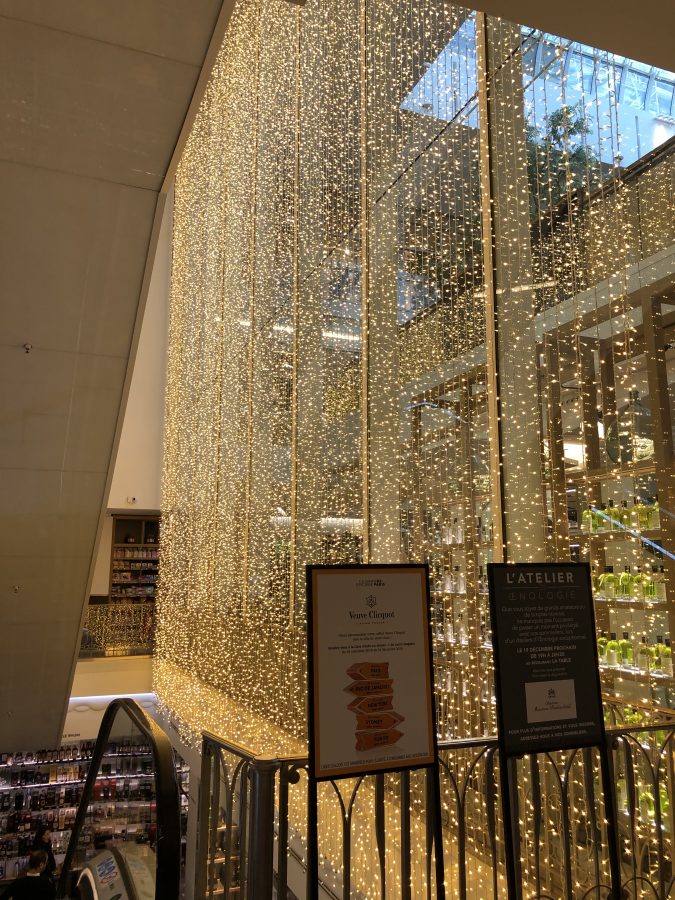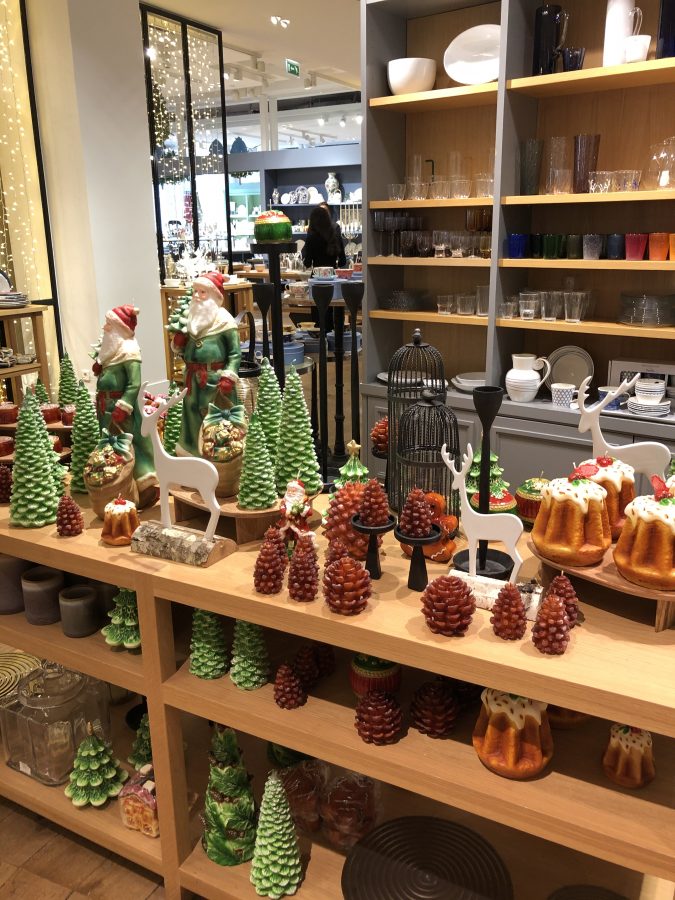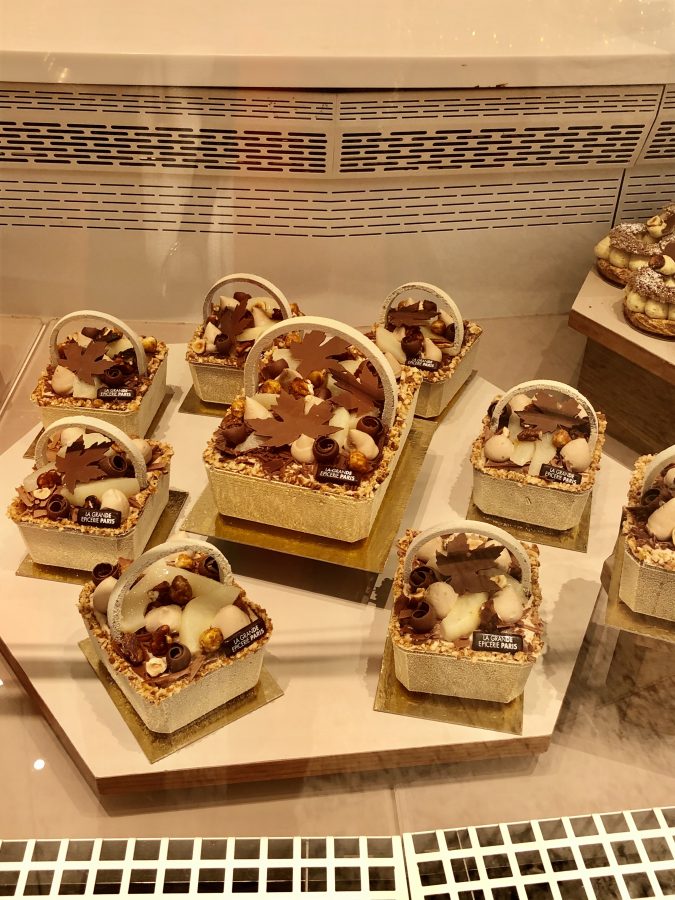 After lunch at a local café we walked through the park nearby until Bernie discovered that he had left his hat where we ate. It has really kept his head nice and warm on these chilly days.
Our after-dark excursion was just plain dumb luck; we somehow manage to be at the right spot at the right time so often. The lights did NOT turn on the Champs last night and thanks to Carolyn we will be there on 24 November, Sunday, when the avenue will be all-pedestrian! Imagine the view we will have. But what did debut last night were the windows at Les Galeries Lafayette. Also a look at the famous suspended tree hanging from the grand dome inside. It has never been repeated through all the years.
What a production and we were there at precisely 6pm when it all began. Throngs of people joined us, and the subway ride home was a classic! Packed beyond measure. Enjoy the show.
Today looks like another pretty day but very chilly. Neither Bernie nor I expected it to be this cold, unseasonably so for Paris. We're treating ourselves to lunch today at Frenchie's, billed as one of the best places to eat in Paris. It will be a first and we're doing lunch, not dinner, to be easier on the pocketbook. A new tale for tomorrow and hopefully more Christmas surprises.
À bientôt
L & B