Bonjour mes amis,
Yesterday, I was under the weather and spent probably the best weather day in the hotel room. Bummer! Thus, there was no blog. I am better today, and we had quite an adventure to a quaint, old, and very remote fishing village on one of the many archipelagos near Harstad. Access was by a one-lane dirt road. As we approached, it did indeed look like the end of the world ahead of us. Such an amazing set of geological formations…sometimes similar to Lofoten, sometimes almost like a desert.
Bernie, Pierre and Laurie tried to do this trip yesterday only to discover that the ferry across to the islands had broken down. It was surely fate saving the day for me to also enjoy! Along the way, however, Bernie captured some intruders on the road.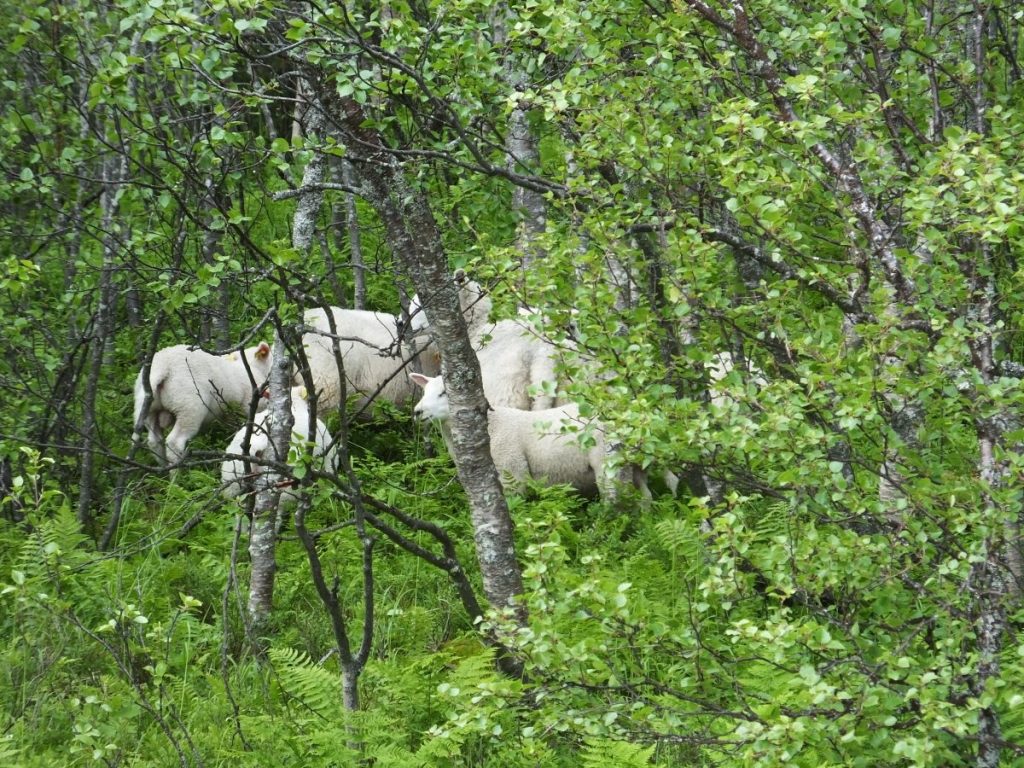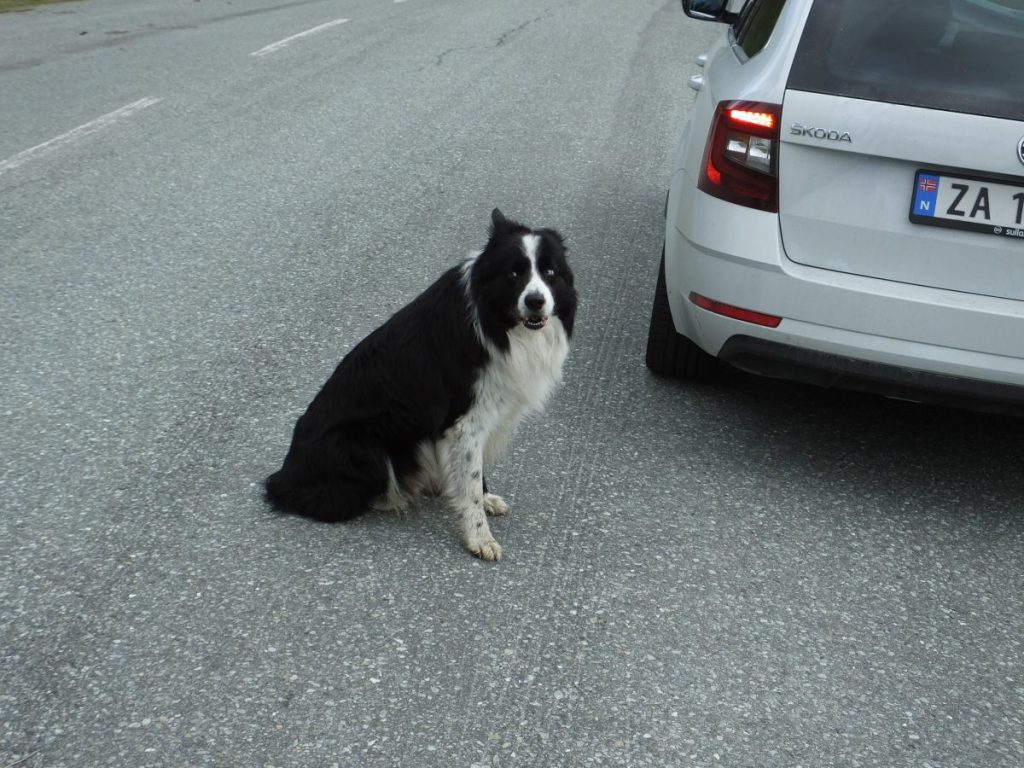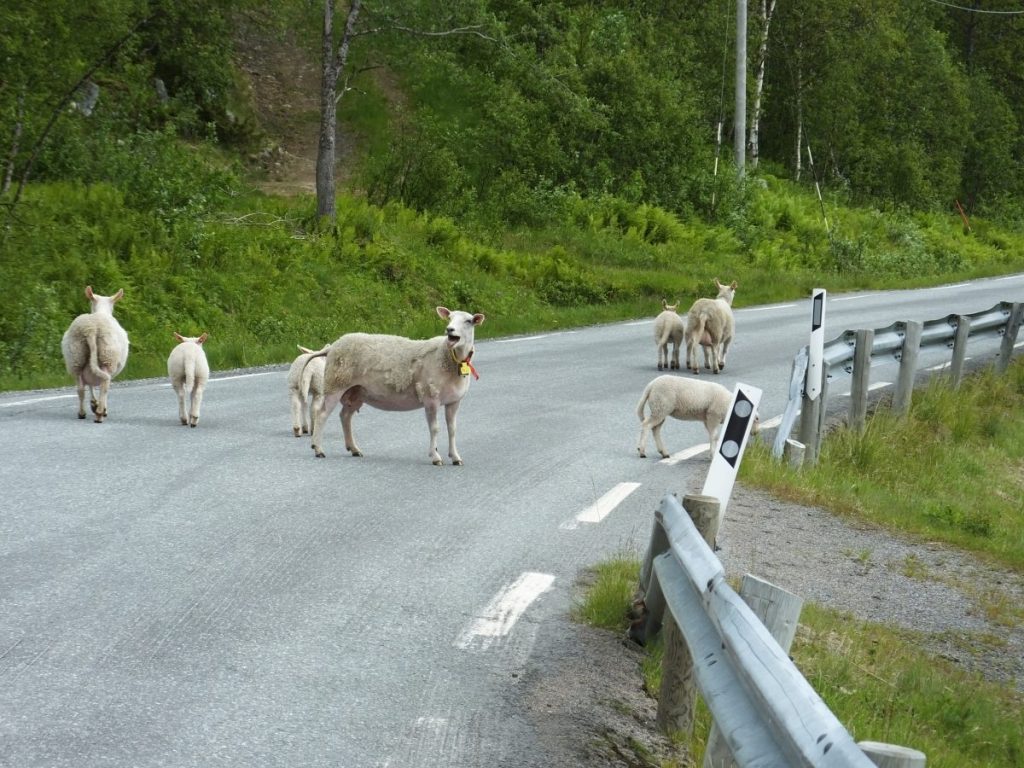 The female was in charge and calling out to the sheep in the woods, according to Bernie.
This morning the ferry was working. It was about a 15 minute ride over.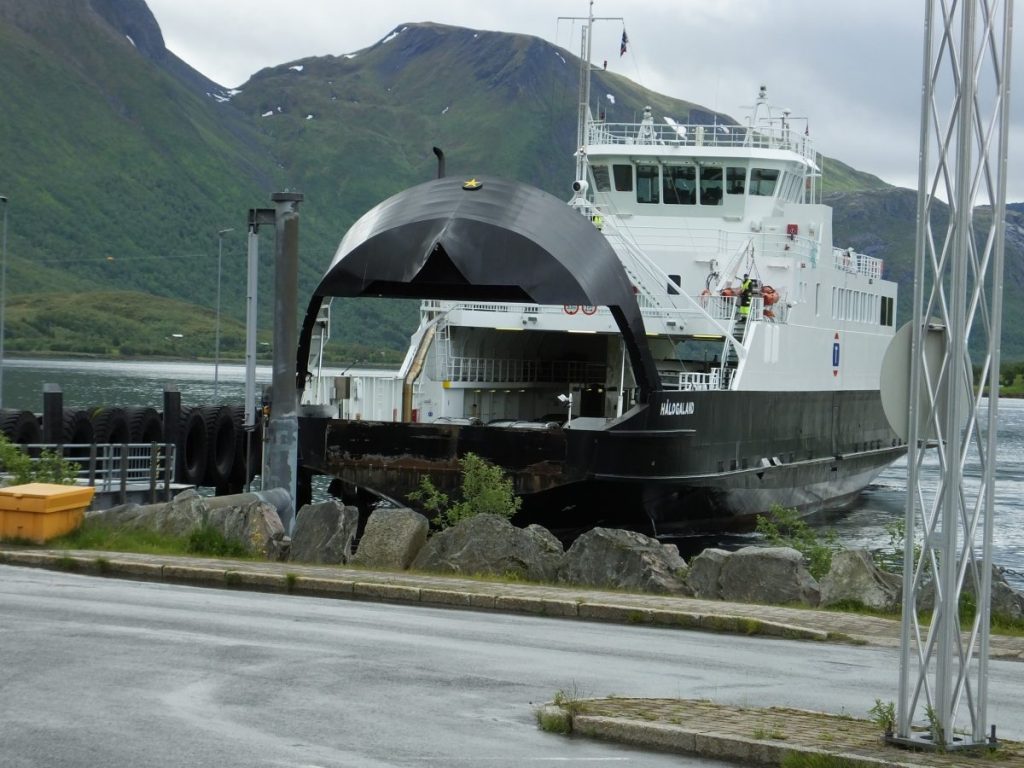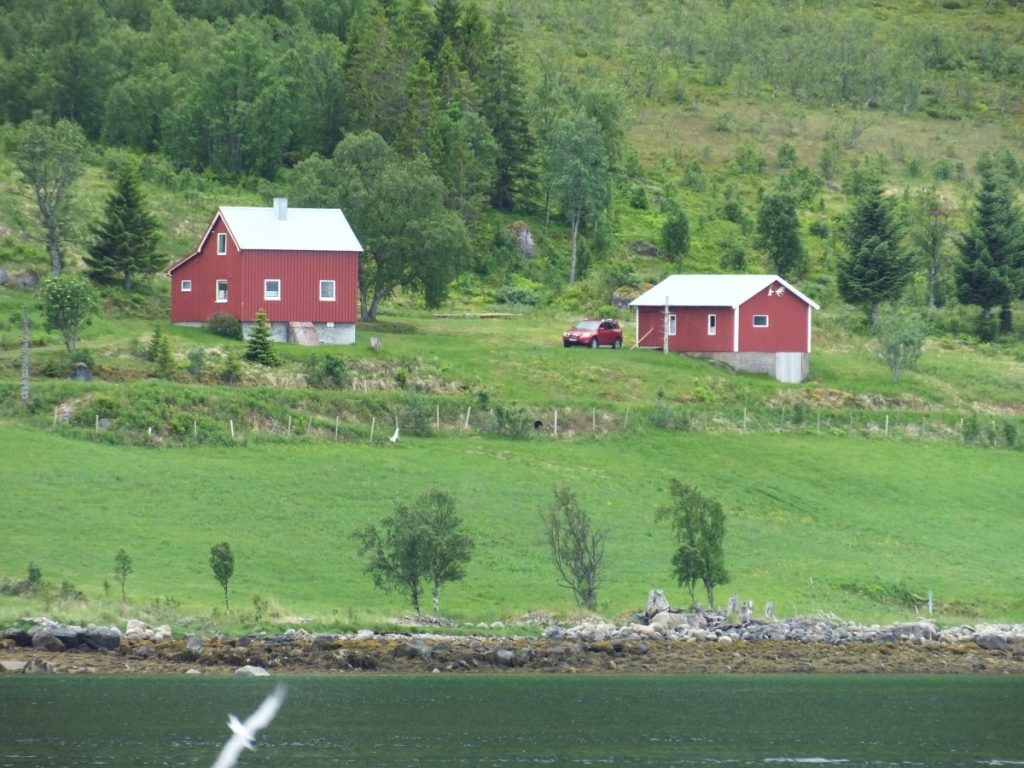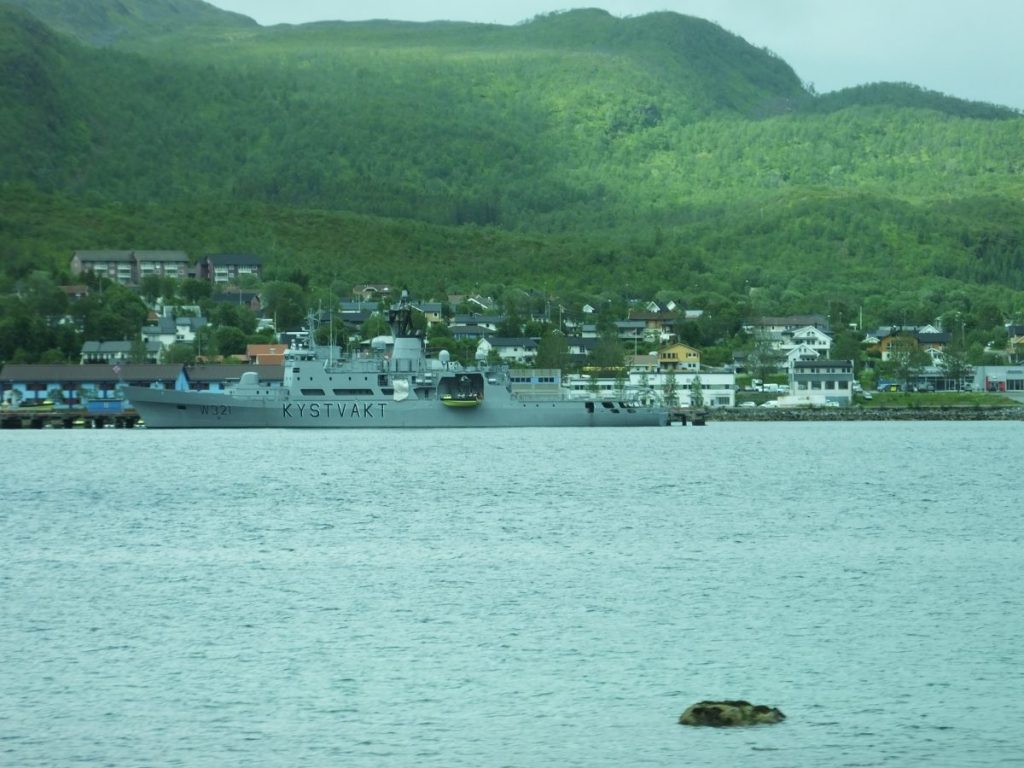 It took another hour and a half to reach our final destination, one which even Pierre and Laurie had never seen. Nyksund is pretty famous for a unique look at Norwegian life. For example just as we were getting close, we were lucky to see the drying racks for cod right along the roadside. Bernie had a field day with his camera.
The dramatic entrance to the village is like something out of a movie. It appears to be a forlorn, end-of-the-earth kind of place with a narrow, rut-filled road, a make-shift bridge atop a dam that has been piece-mealed together, and then the brightly colored buildings and a few restaurants popping up around the corner. There is one way in and one way out and almost no place to park. According to Wikipedia, "people have been living in Nyksund since before recorded history. Early on, it was a center for hundreds of fishermen coming to exploit the rich cod fisheries nearby. As bigger vessels and road transportation rendered the port obsolete, Nyksund became an isolated outpost with a dwindling population…During the 1970s, it became a ghost town. With the turn of the century, after 30 years of erosion, the lights were turned back on, but the infrastructure is so poor that today it has only a summer population of 30 to 40 people and about a half-dozen hardy souls remain throughout the harsh winters." Dotted with lighthouses and amazing geological formations, it was a memory we will cherish. Enjoy the tour.
We have a farewell dinner this evening with friends of Laurie and Pierre's. Peter and Nada are both physicians and colleagues from Laurie's days of working here in Harstad.
Tomorrow an early flight out and back to Paris. Thanks for sharing Norway with us! Oh, by the way today it never got above 48 degrees…brrrr.
Au revoir,
L & B