Bonjour,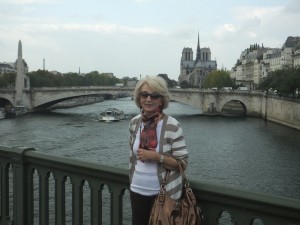 We're so excited to tell you that the picture problems seem to be fixed and we will convince you of that with today's post…full of wonderful eye candy.  We'll recoup the photos we had of the lovely folks at Paris Fashion week for your enjoyment.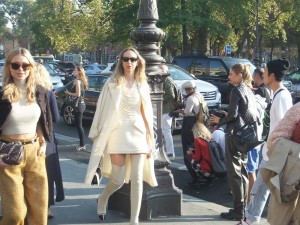 Again, we
don't know if these were models or attendees but they certainly drew the paparazzi.
We began our day by walking through the gorgeous Hotel de Sully  with its beautiful gardens and again found our other apartment which we will occupy for the last two weeks of our visit.  We checked to make sure there was a bakery and some small cafes nearby and found one with great prices where we had lunch.  All is good.  It will be different to be removed from our current area but company will be using our St. Paul apartment.  The new one is supposed to be a little nicer and larger!!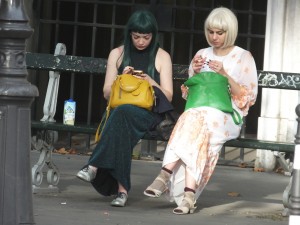 Next we were off to find more of Paris Fashion week but without success.  We discovered that had we known how and when, we could have gotten tickets to some of the exhibitions but the entry price for the two of us would have been 60 euros at each location around the city.  That's a little too rich for our blood.  BUT we did get a few "poor man's" photos from a distance.  I received an email from ParisPerfect who shared the big news from Paris Fashion week which "has turned the fashion world on its heels!"  It is called "the end of our era."  Jean Paul Gaultier says this year's Paris show is his last to display his wares.  Now, that doesn't mean a great deal to us but perhaps to those in the world of fashion, it was a huge announcement.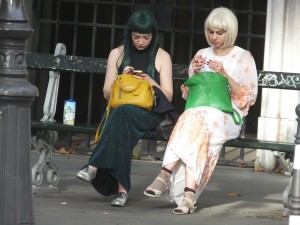 We walked up to the Beaubourg area and got some great people shots, the bubble man,  the Musee George Pompidou and a delightful pink mime who was having a good time with young and old alike.  He took a lunch break and undressed right in front of us.  Enjoy the photos!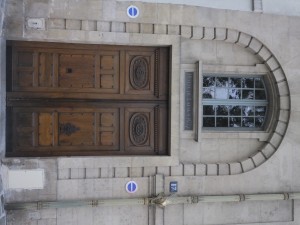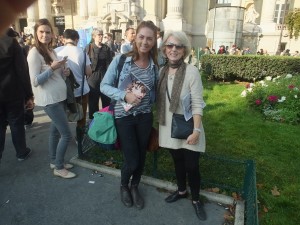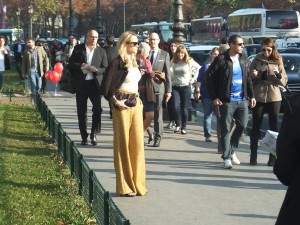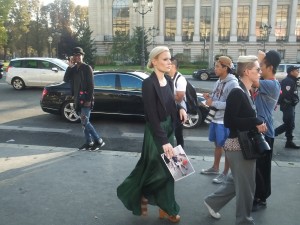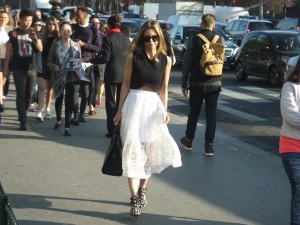 In case you think we live the charmed life, tonight we're doing four loads of laundry!
L&B