Bonsoir mes amis,
Update!  Hot off the press!  Just got everything to work with Google Chrome!  This blog post is now surpassed!!!
First the bad news.  There will not be pictures on the blog until either Apple or Word Press figures out their incompatibility.  So very frustrating.  If you are on Facebook or Twitter, I will do my best to get some photos uploaded there.
In place of pictures from Bernie, here is a wonderful video put together by Charles Gattis who was with us all last week. Thank you, Charles, for a special visual m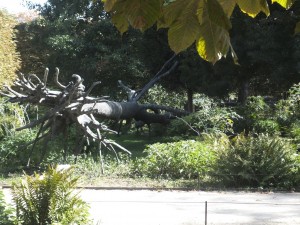 emory.
The good news is that today I got an appointment at the Apple Store here but not until Tuesday at 10am.  They were swamped with issues as I think they are everywhere.  How I wish I had not done the software update on my iPad!  Oh well!  If anyone has a suggestion, let me know.
The other good news of the day was that we attended a photographic exhibition for our Paris friend, Richard Nahem.  He does the blog EyePreferParis which some of you are on and he does wonderful tours of Paris.  We were surprised to see the large crowd and to find all of them to be Americans!  We met a couple from New Jersey who have a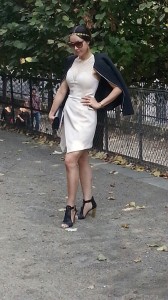 n apartment here and come over 2-3 times a year.  She is from Augusta, GA and picked up on my Southern accent right away.
We ate dinner in a tiny little cafe in the area on rue Cherche-Midi near the Bon Marche called Le Petit Olivier.  This was written up today on EyePreferParis.  It is a quaint, tiny, family-run spot which plays classical music all the time from a library of what must be 3-400 CD's.  Also when it's time for dessert, you are invited to go to the back of the restaurant and select whatever you want.  The choices were many including creme brulee, creme caramel, all kinds of chocate mousse, chocolate fondant, apple pie and what I chose which was a yummy raspberry tart with meringe.
The entire meal with wine was 36 euros for the two of us which is unheard of for dinner in Paris. Surprisingly, the cafe is right next door to the nail salon I used to use!
Update hot off the press!   Just got everything to work using Google Chrome!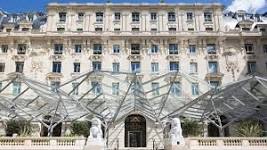 L&B