Good morning everyone!
I hope you're reading this in the cool of air-conditioning wherever you are, and sympathizing with us who are sweltering in the heat of Paris! Poor us, right? Well, maybe not. I'd rather be here in the heat than just about anywhere, but there appears to be no end in sight. We have fans going 24/7 …on high… but they hardly make a dent. Actually, though counter-intuitive, it helps to close the windows and keep the brutal heat out.
After our trip to Normandy (please see my post-script), we were exhausted and slept in. Breakfast for the gang didn't happen until about 10:30 and we decided to eat only one other meal for the day. Then came the experience of doing laundry which as many of you know who've read my blog for years is a project. About 2pm, we tried to think of something cool to do besides sitting in this sweat box of an apartment and decided on a trip to the Catacombs of Paris where the temperature is supposed to be about 14 degrees C or  about 59 degrees F. Off we went in great anticipation only to find that many others had the same idea. The wait for entry was 2 1/2 hours! Needless to say, we aborted our plan. I had made reservations for 5pm at a restaurant on Ile St. Louis that we knew was air-conditioned called Sorza. It's delightful but our reservation was two hours away. We took the Metro to Place St. Michel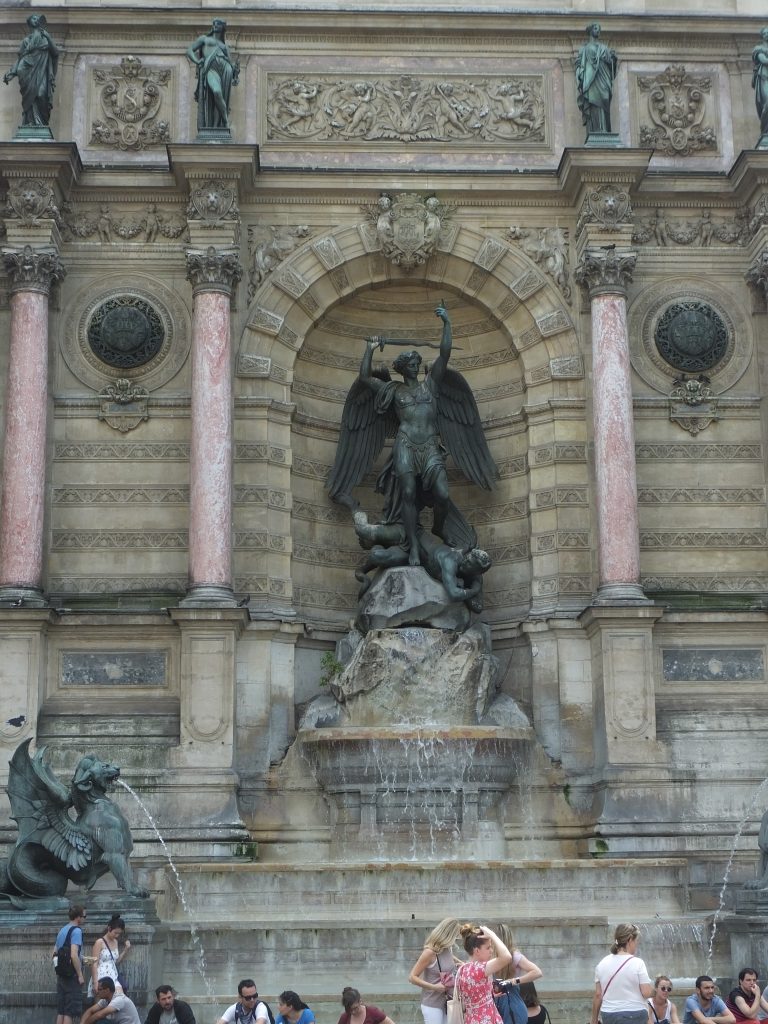 and visited the lovely medieval church of St. Julien le Pauvre,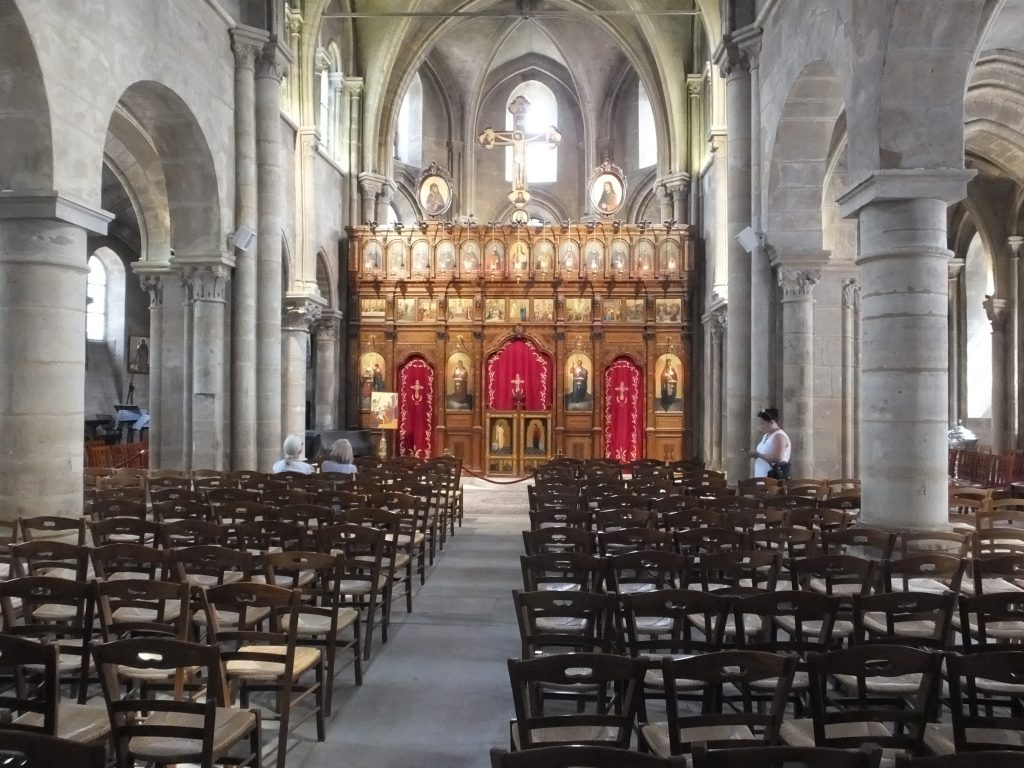 then walked down rue Huchette which you remember is the "food street" and past the famous Shakespeare book store. We arrived at our restaurant an hour early, and the proprietor couldn't have been nicer and accepted us graciously. We sat for a while and just drank her chilled water, then ordered a delicious meal. Forgot to get any pics, Jim Bilbro, but we ate the Mousse au Chocalat in your honor.
Our plan all along had been to go back to the Eiffel Tower for the trip up to the top at a time when the line would be shorter.  We hit it perfectly with almost no line at security or at the main entry, and only a ten-minute wait on the second level to get to the top. The kids had a fun, fun evening. The pictures will tell the story from sunsets to the glass floor. Hope you enjoy. One can never get enough of this massive structure which is the most visited outdoor site in the world. Google it and learn how the Parisians hated it at first and actually wanted to tear it down!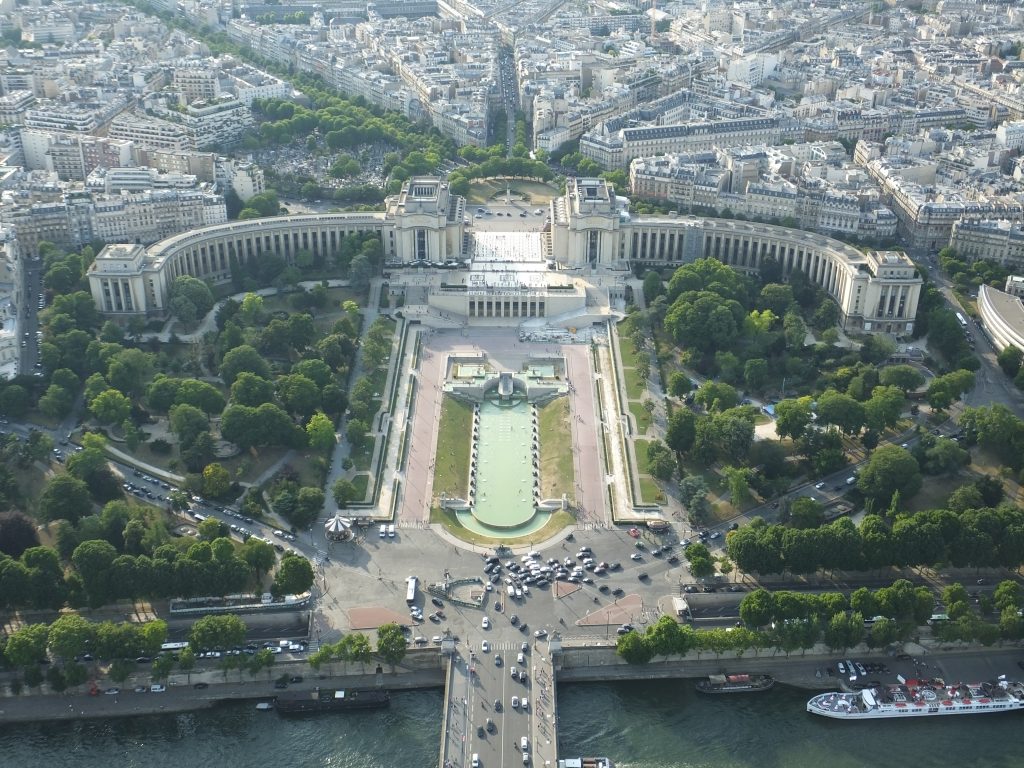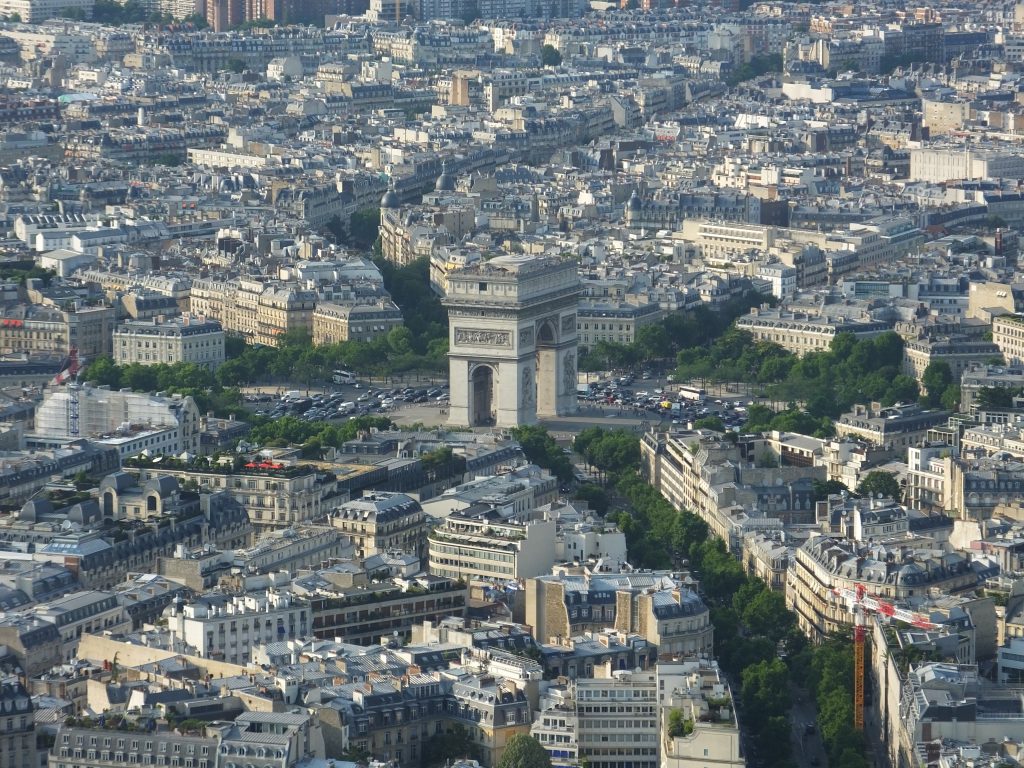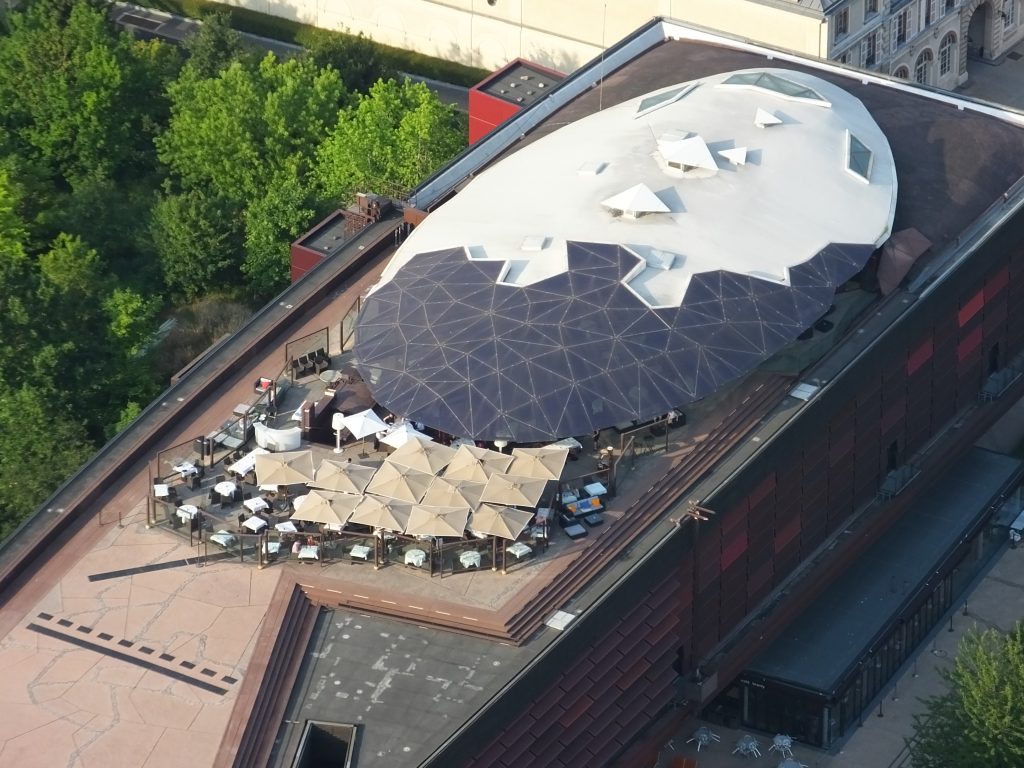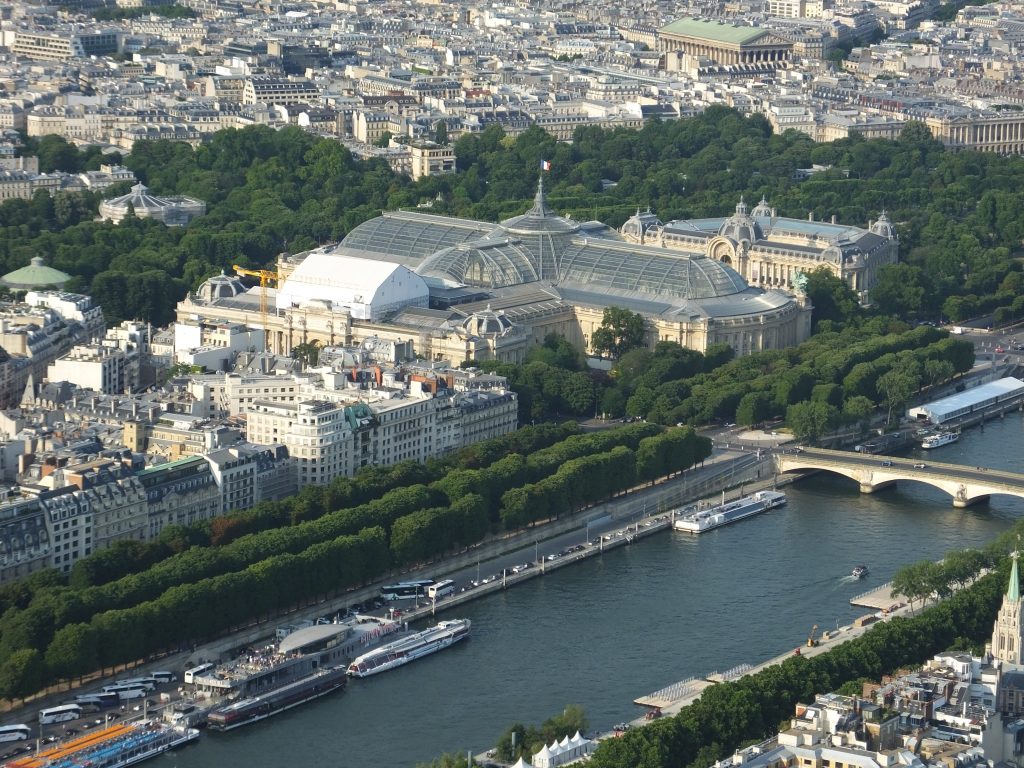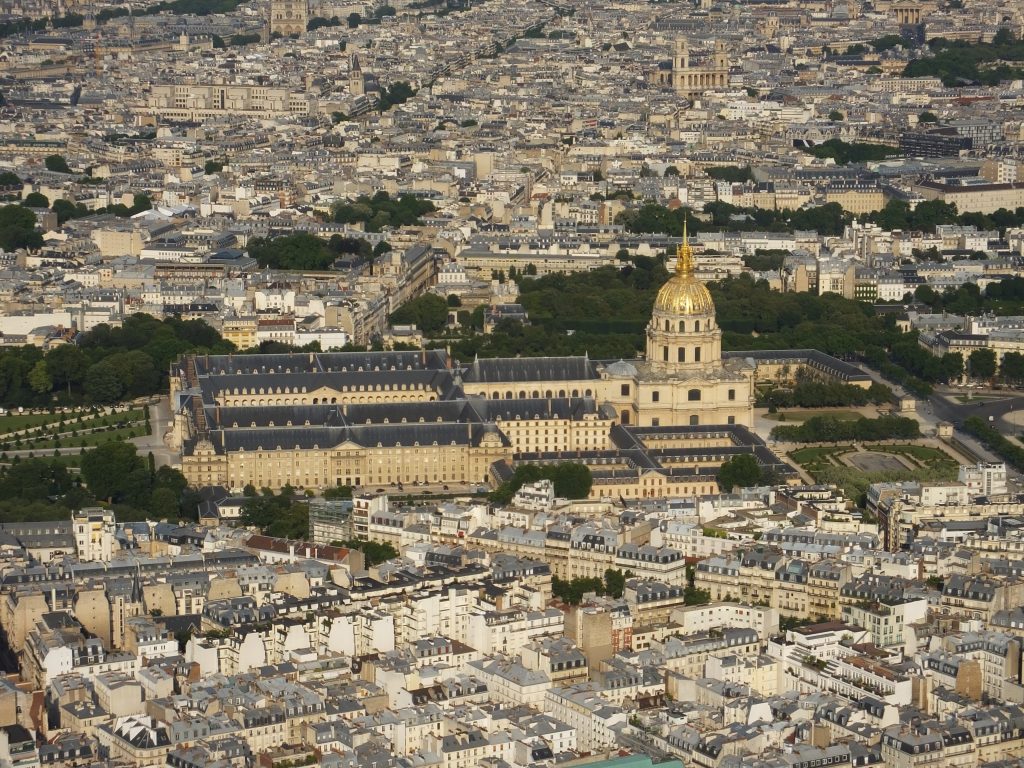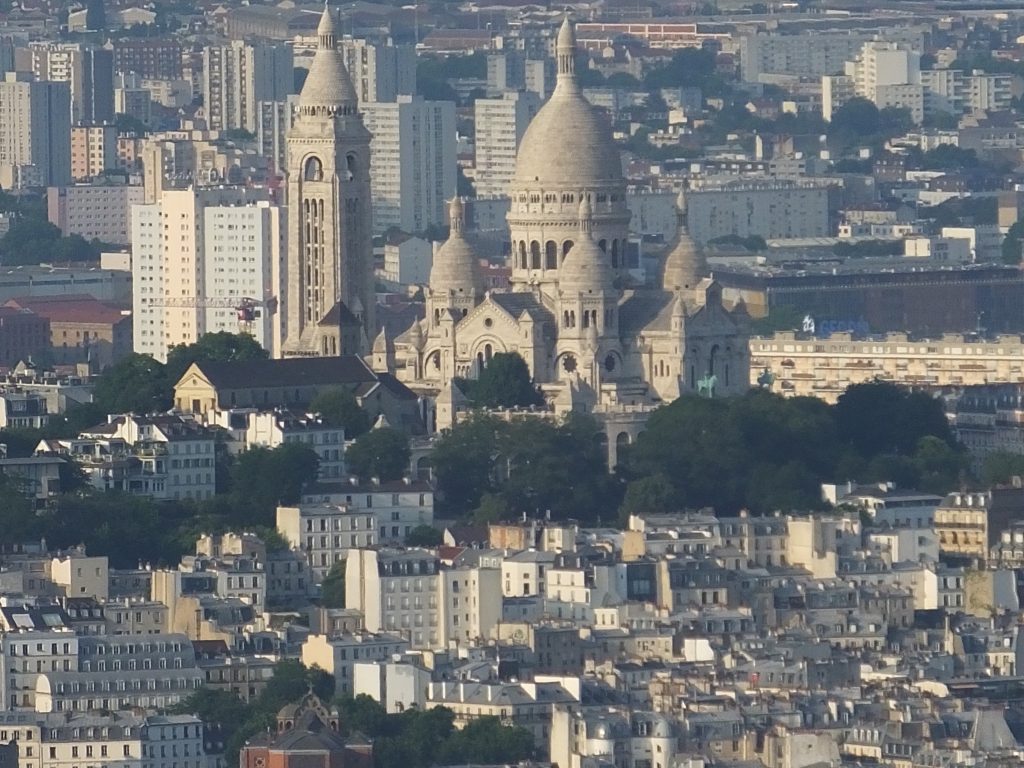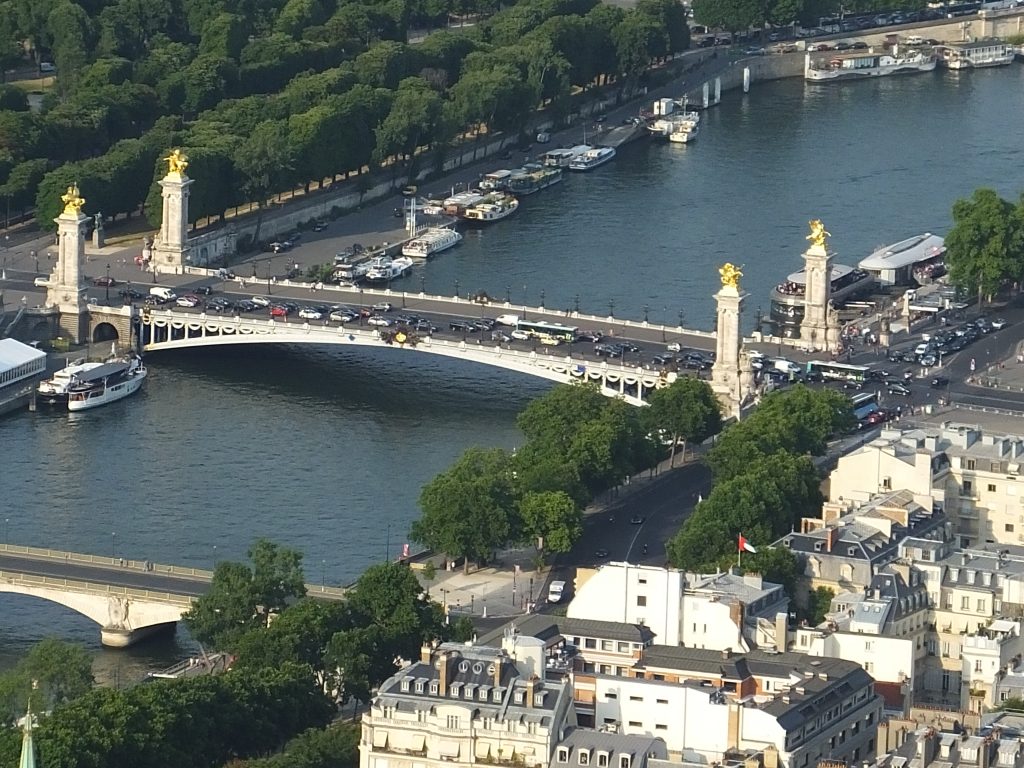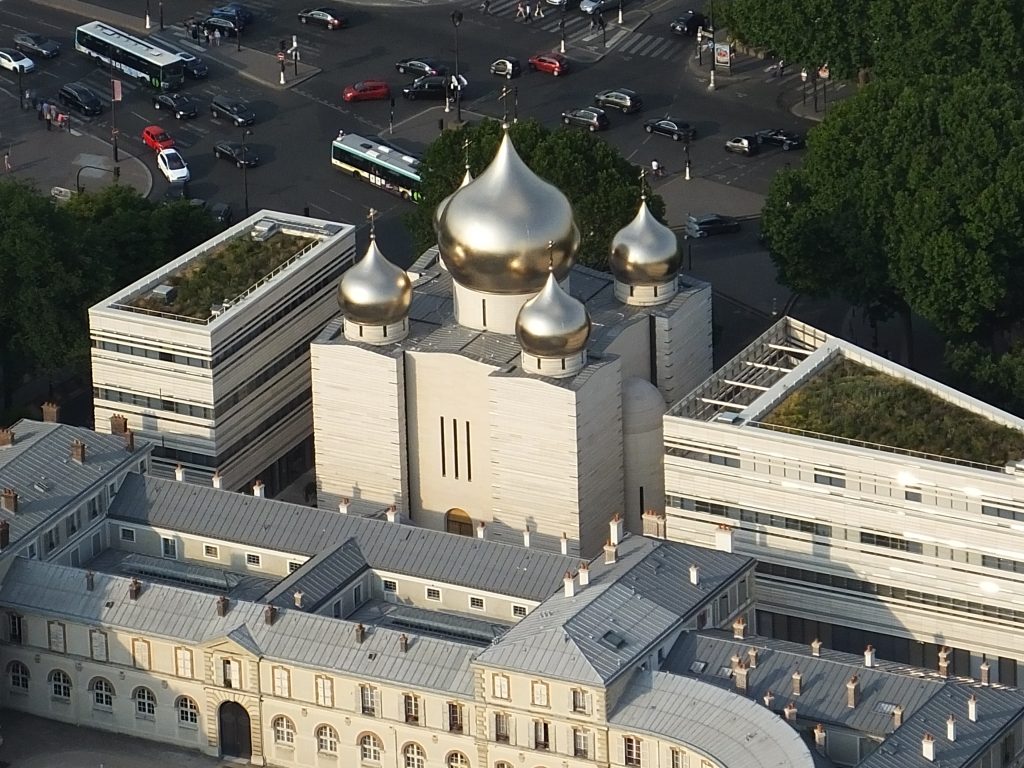 So, another exhausting but wonderful day in the City of Light.
L & B
P.S. Monica and Marlyn Eshelman visited us in May as one of Bernie's dear friends from college and a member of their singing group the Triad's. She sent this lovely email telling about our Normandy picture of the gravesite of the man from Alabama. It is so touching, and I got her permission to share it with all of you.
"Being a genealogist, I can't stand to see a tombstone without knowing more about the person, so, just out of curiosity, I did a little research on your Bryant H. Lipham, buried at Normandy. He was a bit illusive, but I'm sure he has an interesting story. He was born, probably out of wedlock, in Alabama, to a woman named Othelma. She was married to a man named Luther Smith before Bryant was born in 1922, but I don't think Luther was the father. Anyway, Bryant was adopted by a couple named Lipham, and was their only son. Doesn't that make it extra tragic that he died? Must have been their special blessing and then they lost him when he was only 22. Because of the birth and adoption circumstances, there is not a lot of information about him on-line, but I saw a tiny picture of him in uniform.
The happy little addendum is that he fathered a child in Wales before he died. Has lots of grandchildren and great-grandchildren living in Great Britain."