Bon Dimanche,
Happy Sunday to you all from a much cooler Paris. The temp this morning is 67! We can now breath some fresher air. Friday evening brought a heavy rain storm with hail; however, it only lasted about 30 minutes. Though predictions said it would rain all night, it did not so the relief was not sufficient, but appreciated none the less. Hope you can see the white dots in these photos as I shot out our apartment window trying to capture the hail.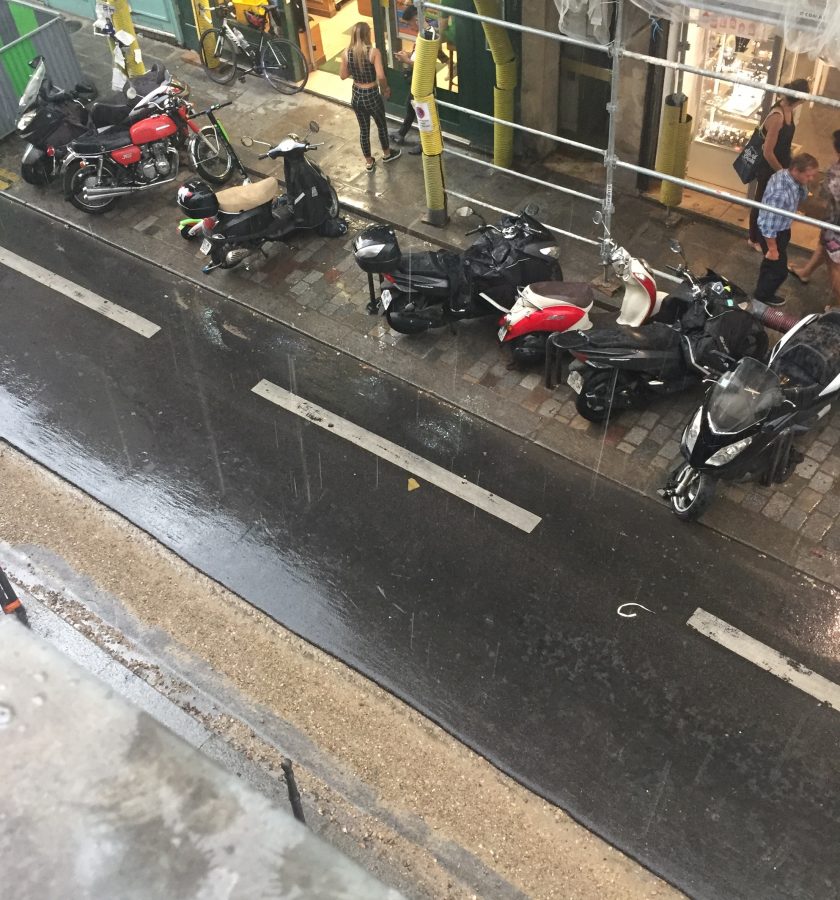 Saturday morning, we decided to make our way to the modern section of Paris called La Defense. I call it their Manhattan with skyscrapers and a huge shopping mall called Le Quatre Temps or 4 Seasons. It's usually one of our rainy day activities but since we've had no rain and none now in the forecast, we decided a cool day would be better than a hot one. We have a funky little restaurant called Le Hippo which we've always eaten in, but found it closed due to renovation. So we tried an Italian spot. Sadly, American logos were all around us including Starbuck's, KFC, and Toys R Us. The French must fight hard to preserve their "Frenchness," at least according to us!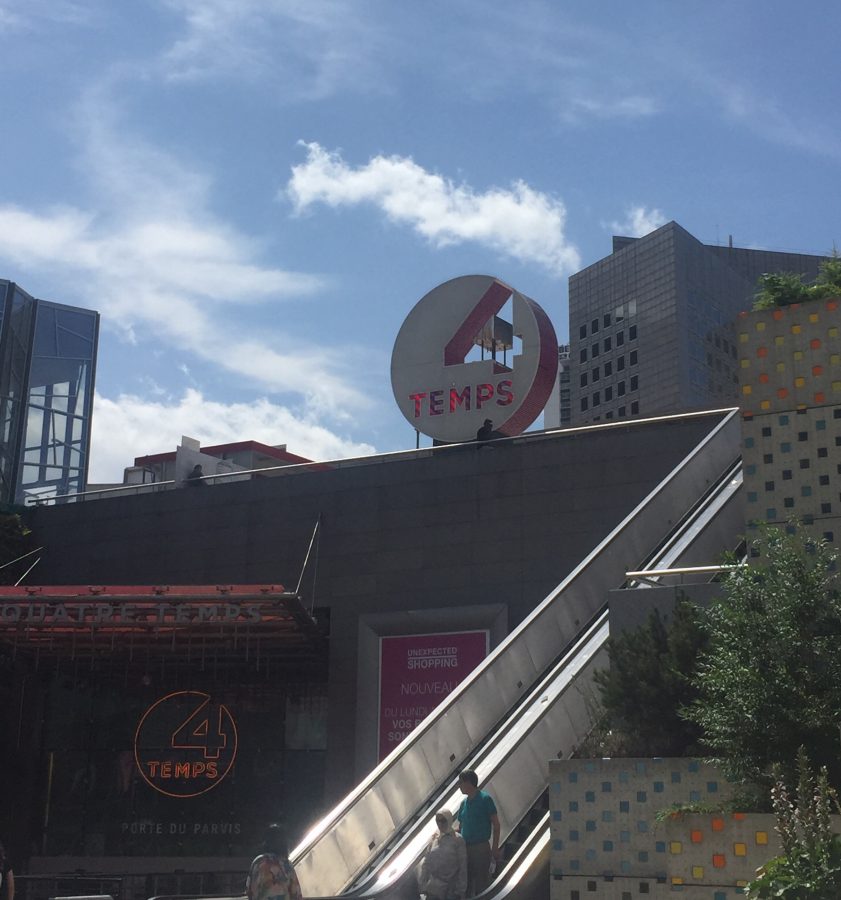 We didn't go with the intent of purchasing anything but certainly noticed the clothing theme of the year is palm trees and fronds, even on the men's clothing.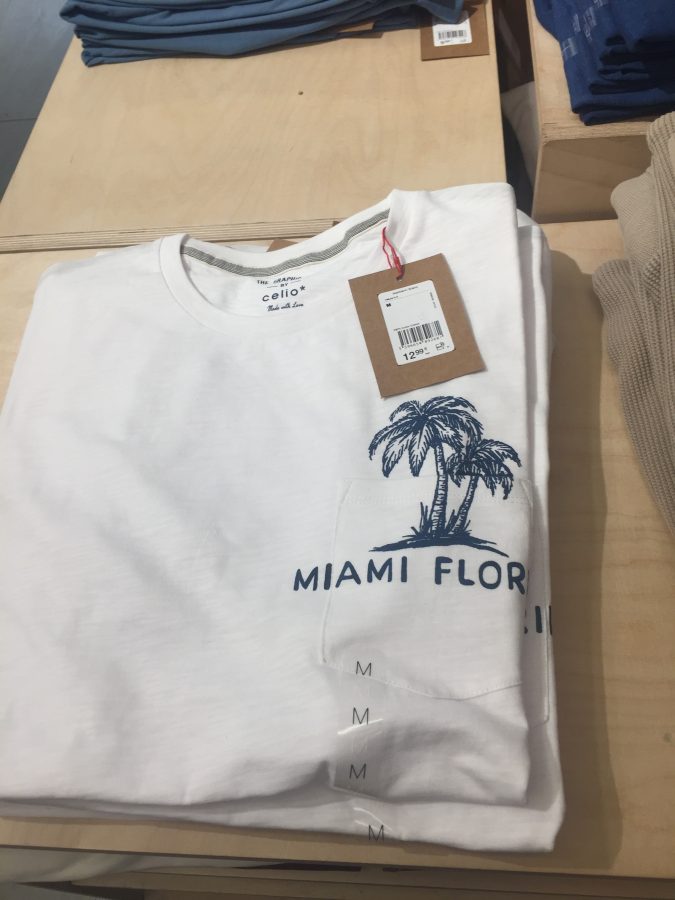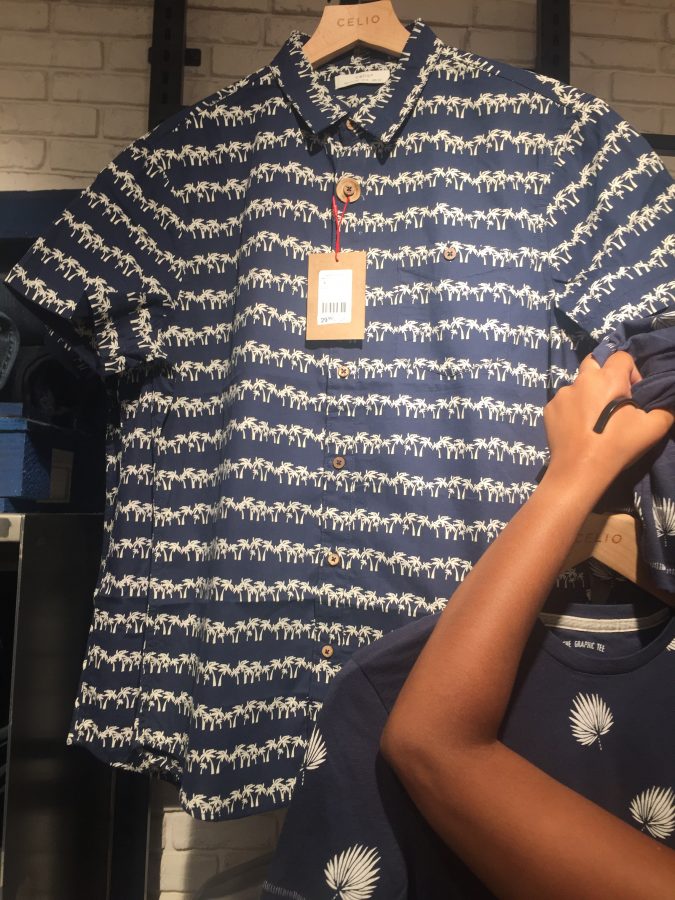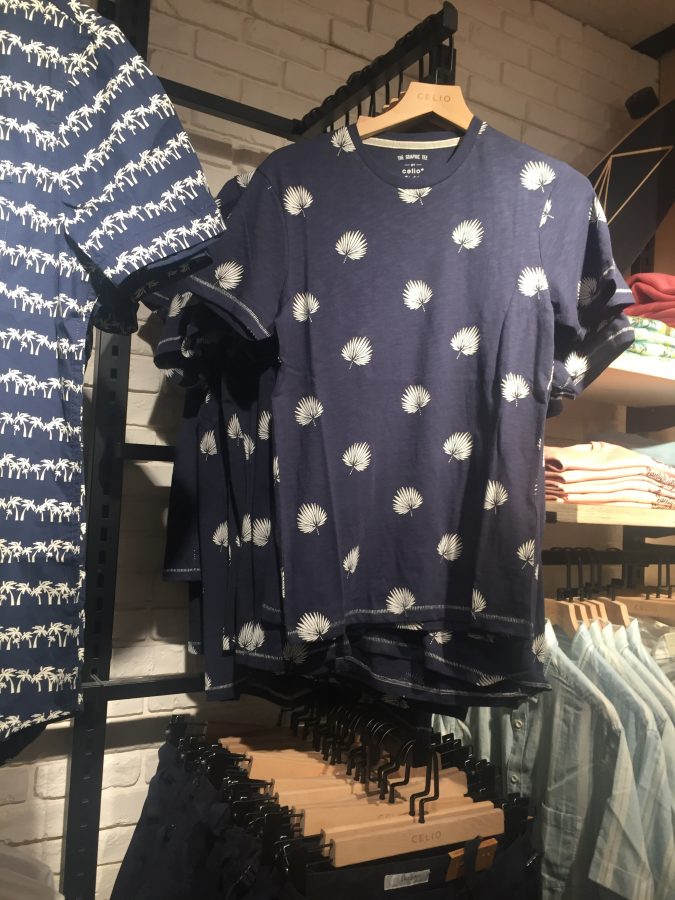 Outside is La Grande Arche in perfect alignment with L'Arc de Triomphe. The sights are many, and we captured these with both of our cameras.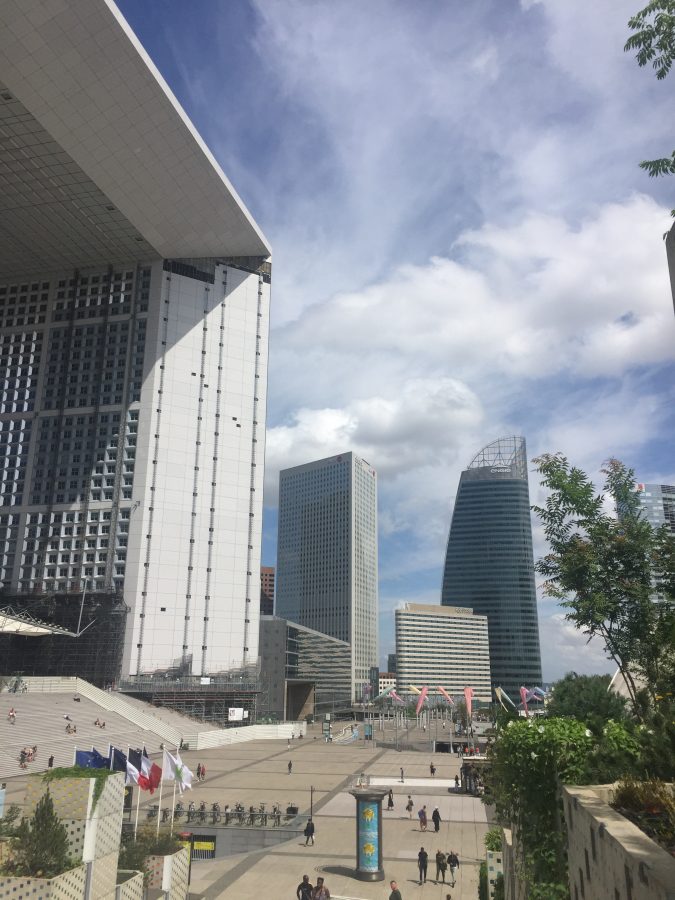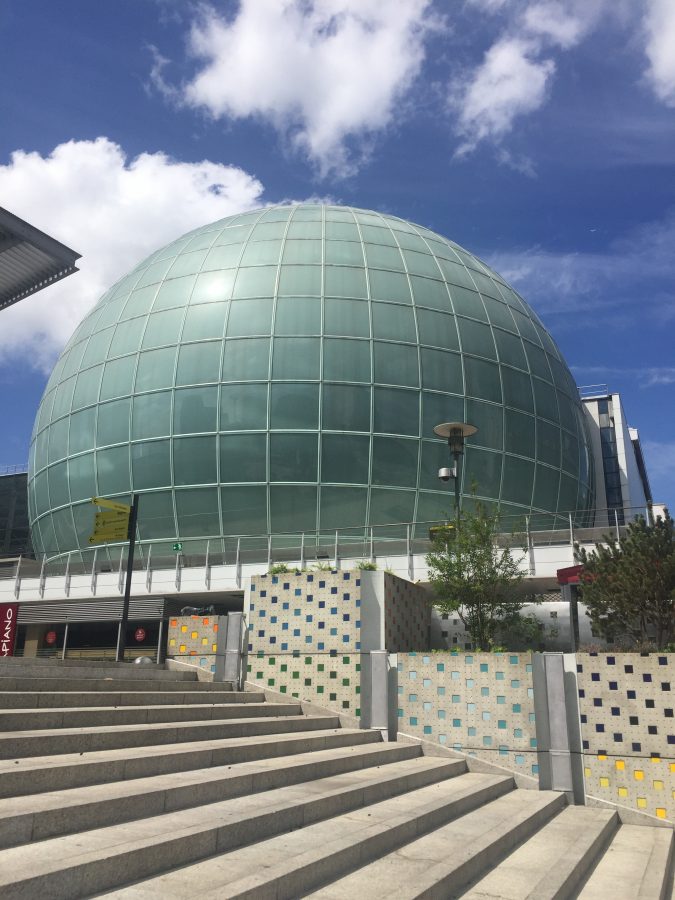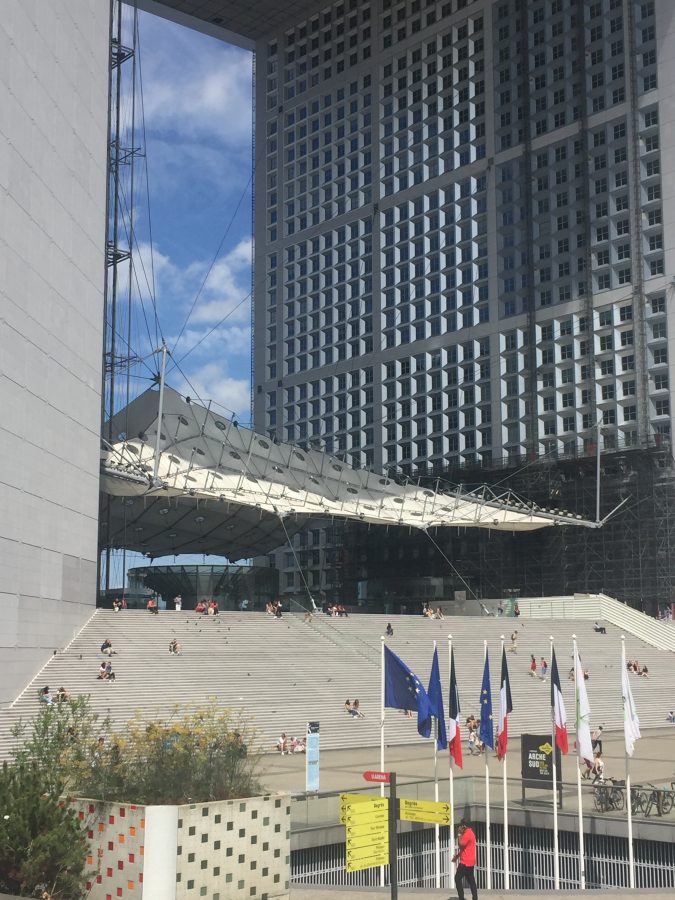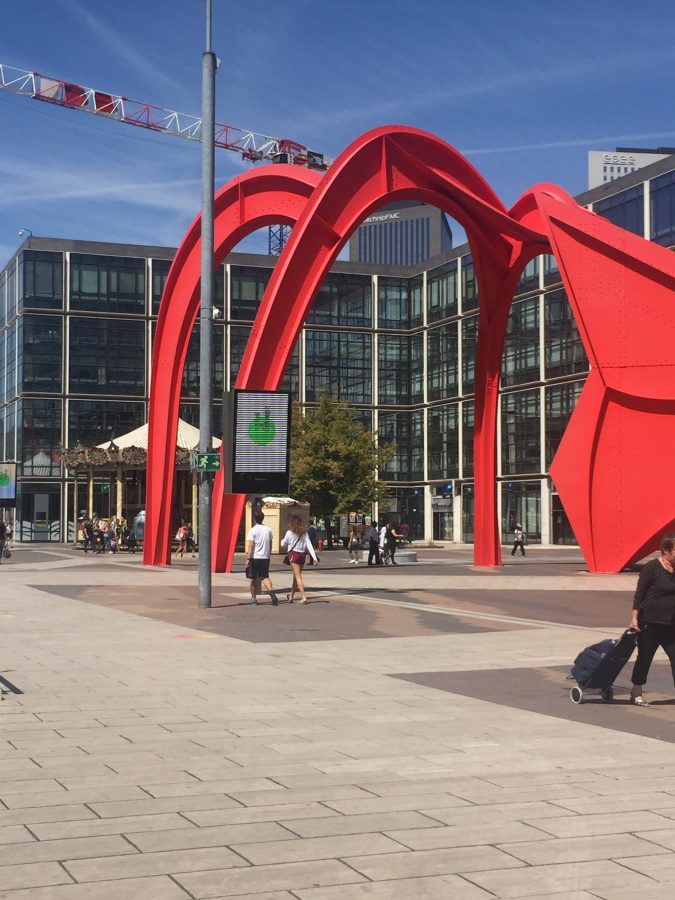 In many spots, it looked like fall of the year because of the dryness. 
Last evening, we had a special treat meeting a lady from California who follows our blog, Hannah Schwartz. We had dinner together and talked for 3 hours about our backgrounds and love of Paris. Truly delightful. 
And we have two street scenes photos of the day: one of this little doggie sitting near us last night and some bows on the subway.
Later this morning, I will slip over to the church service at St. Paul/St. Louis by entering through the hidden side passage off rue St. Paul which is probably 500 years old. It's amazing and sets the tone for just who and where we are in the grand scheme of God's world. Nothing quite like it! Then this afternoon, we'll take in the sights and sounds of Le Tour de France.
À bientôt,
L & B
P. S. Welcome to Debbie Jones and her gang from Huntsville who arrived yesterday in Paris.