Bonjour mes amis,
The news from Paris is the same, le mime chose— hot, hot, and hot. Stifling, sweaty, dusty and producing a certain glow to one's person! We hardly know what to do with ourselves. We were hopeful of a breeze along the river and decided on cool clothes and a picnic or piquenique. This has always been a favorite pastime, but usually under cooler weather conditions. We left about 11:15 to make sure we found some open chairs on the "beach." At first, no air was stirring but by 1pm, there was a nice breeze. Here's our handy picnic basket and some shots along the river.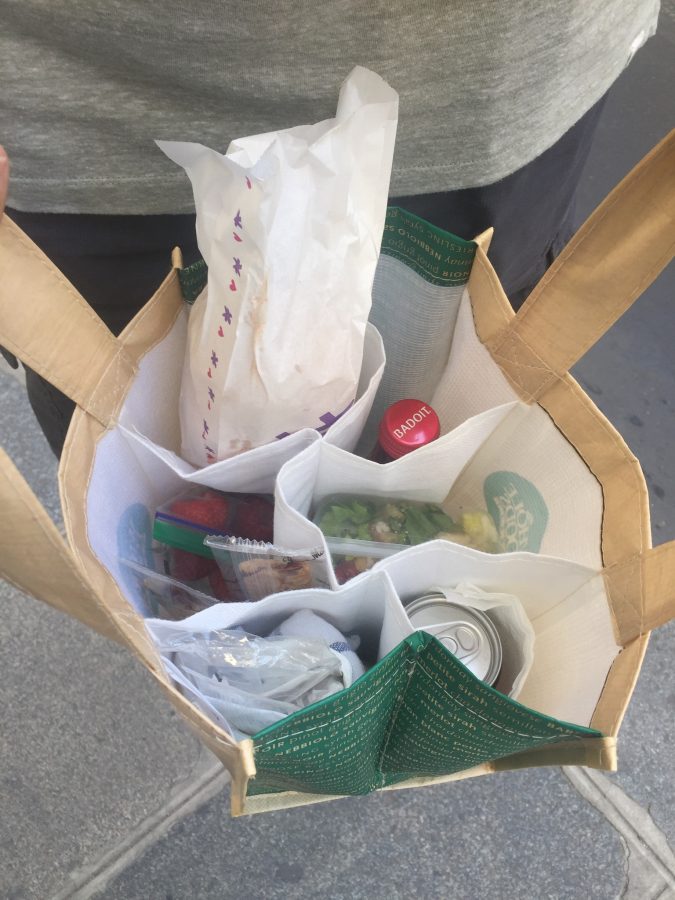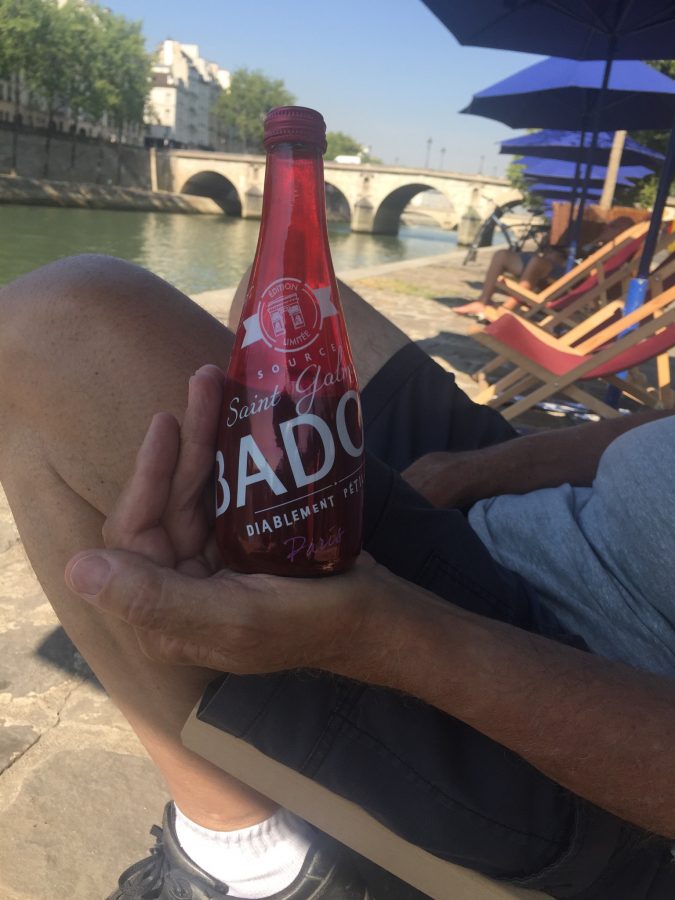 In desperation, we decided to go the big department store in our area, the BHV, because it is air-conditioned. We spent about an hour cooling down and having a snack upstairs. Now we're back in this sweat box of an apartment, hoping that the evening brings the predicted rain.
Today is the next to the last day of Le Tour de France, and we plan to be on the Champs on Sunday if the temps improve and with lots of photos.
Tonight, dinner at Sorza because it's air conditioned. To my son and his family, we'll think of good memories from last year as we guzzle their cold water! Love to you all.
À bientôt ,
L & B