Bonjour mes amis,
Our apartment is quiet, the days are very cool, and the skies have been gray. However, the forecast is looking much better for the upcoming week with sun. Just like at home, this can mean absolutely nothing, but we can always hope. Our chores are all done, but we're distressed to discover that our Lavamatic right across the street where we dry our clothes is out of service for repairs. We now are hauling loads of wet clothes multiple blocks up the street to a much nicer, cleaner but more expensive place. Oh, well, as my son says, "a first-world problem."
I ask for the Steigerwald's input on their time with us and share their thoughts here:
"Our biggest surprise of being in Paris was how amazing Bernie and you could navigate the metro, trains, roads, and even to include the day trip to Normandy.
Our favorite thing was the number of old churches…beautifully unique in their style full of sculpture, paintings, murals, and lighting. The architecture everywhere was stunning.
Other memorable Highlights included seeing the vast array of merchants and their wares Artistically arranged….everything from cut flowers to fresh produce, fish, nuts, mushrooms!!!
Again fabulous trip and we will forever remain grateful,  my friend!!"
Surely, Paula and Tim,  your ears were burning yesterday when Bernie and I went in search of that toilet paper store. We both understood you to say that it was under the Louvre in the big shopping carousel. We covered every square inch and found nothing! We chuckled that you as first-timers found something we didn't know about and then couldn't find! Thanks for being such wonderful guests.
What we did find was a throng of people trying to get inside the Louvre…the entrance for people with tickets already. Check this out!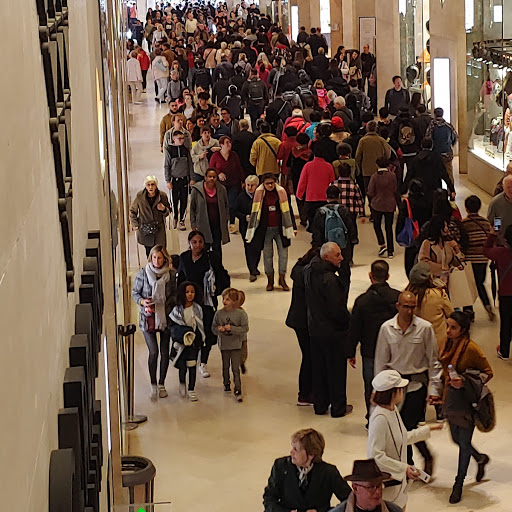 If you thought that Paris would be quiet in October, you would be wrong…it's jammed with people especially a high dose of Asians enjoying themselves. They are always the best-dressed people donning stunning outfits and perfect make-up.
We also captured a couple of good light shots under the Louvre: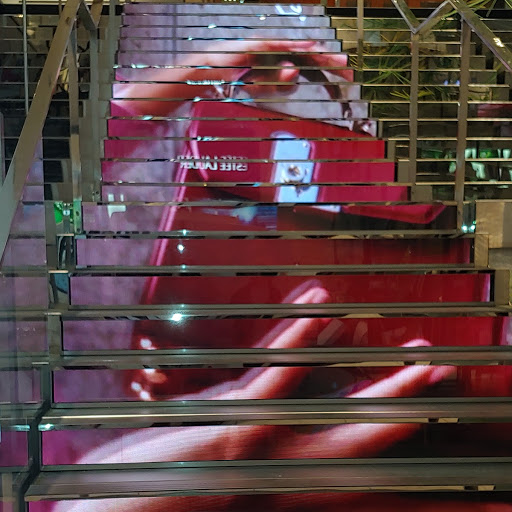 Outside on the street, I spotted some warm chestnuts and we bought a small pack…5 for 3 euros!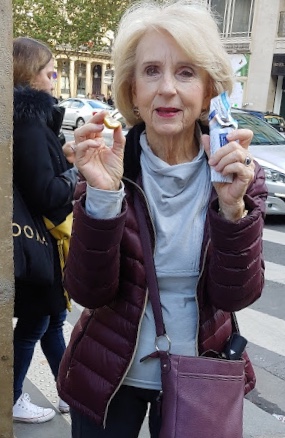 We were in the area around La Palais Royale, jovial, busy and earmarked by this unusual subway stop entrance.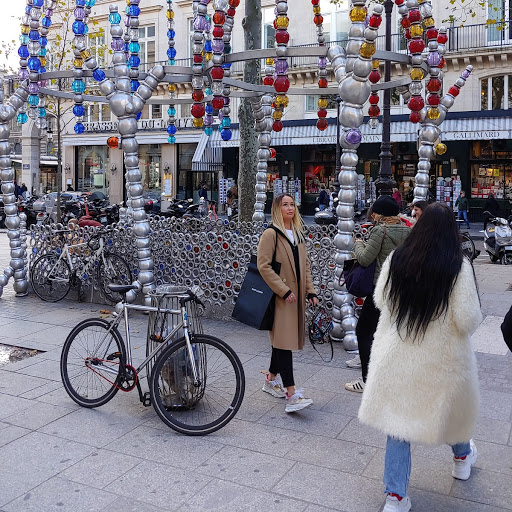 After a cup of chocolat chaud for me and a Ricard for Bernie, we walked around an art show in the plaza across the street. Peggy Bilbro, where were you when we needed you? We failed to understand the show, something about samples of life around the world. I do believe you would have loved it! Everything was in intricate French and alas, we failed to note the artist's name. I've tried to find it without luck.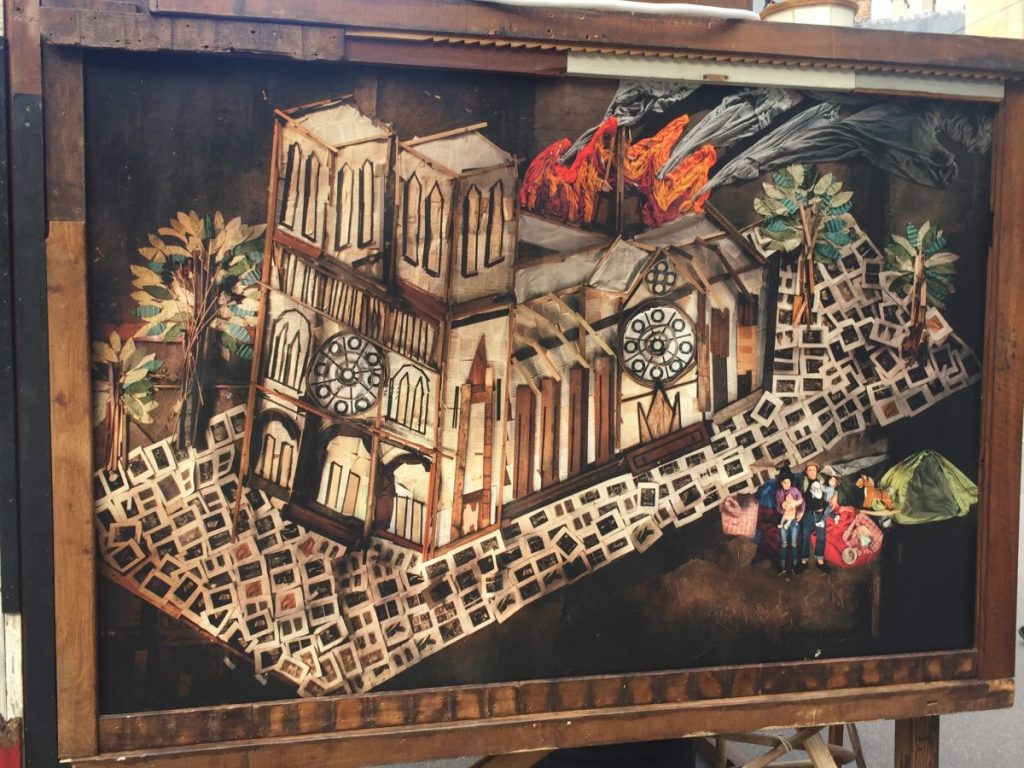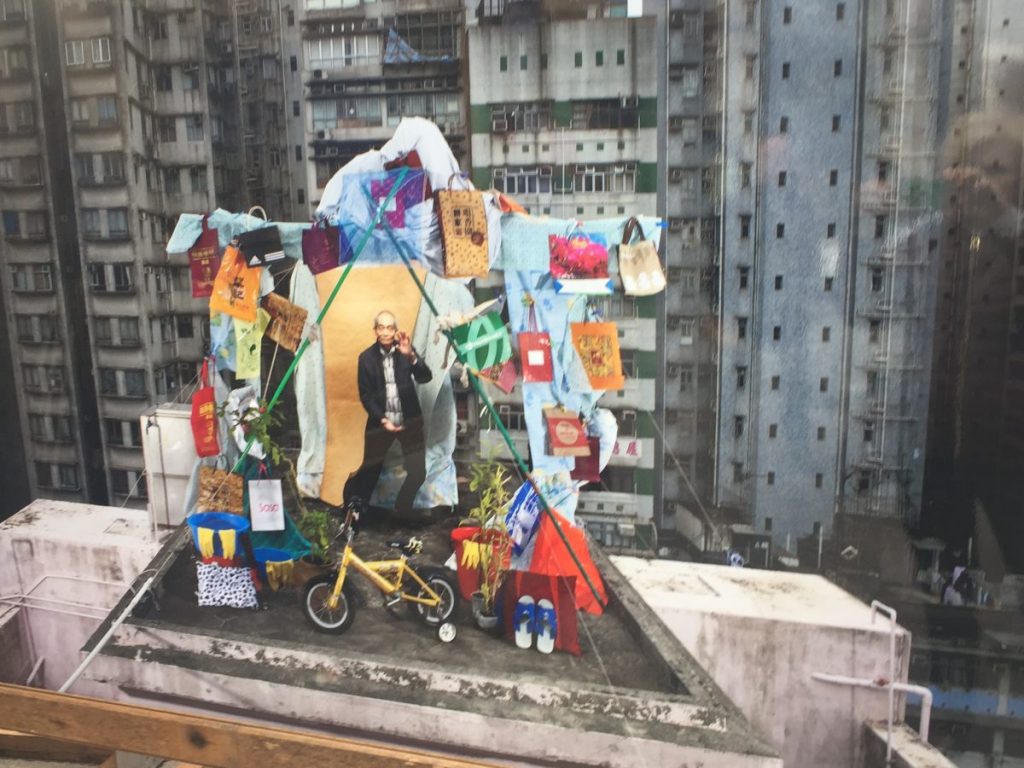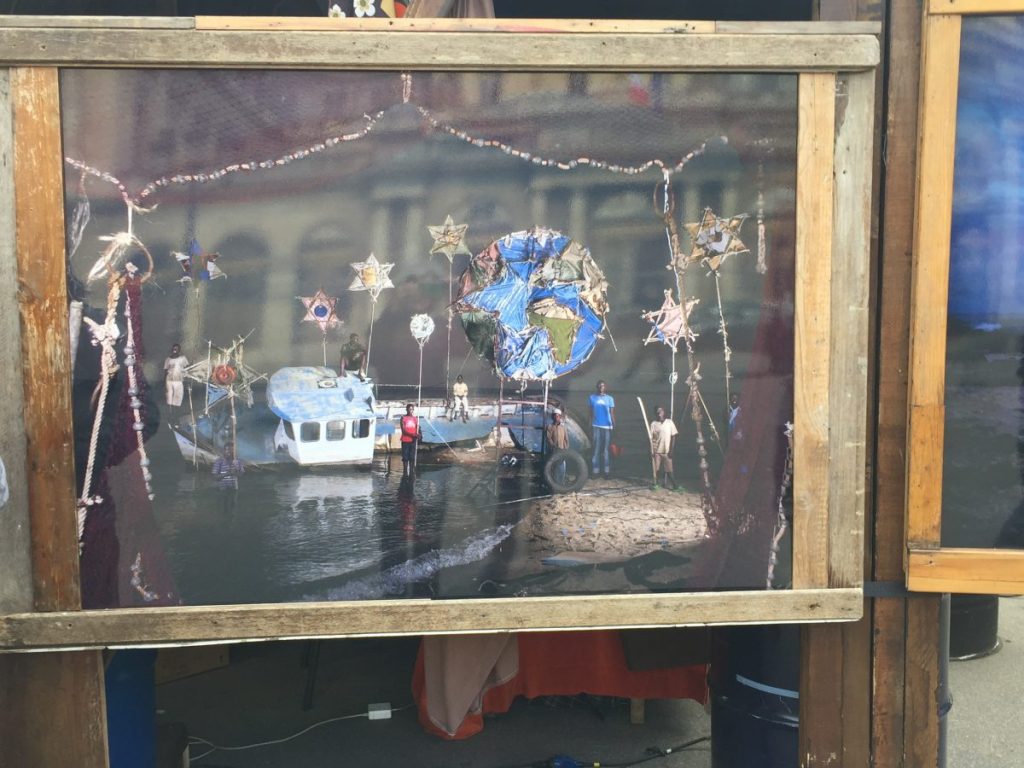 After dinner in the apartment, we took a long, crisp walk near the Bastille, and Bernie captured some other fantastic "light" photos.
In our little cafe below us, we noticed this cute piece of artwork which has always been right in front of our noses. This may well be my theme for next year. The point, of course, is how hard the Paris waiters work in serving their customers!
We waked up this morning to find major road construction outside our window. Rue St. Paul is closed and Bernie says they are putting in new gas lines…ugh!!! Ironically convenient that we have no company for a while.
Taking a blah, regular day and turning it into an interesting post ain't easy!
À bientôt
L & B