Bon weekend!
After a rainy Sunday morning at the Bastille market, we said our farewell to Paula and Tim following a warm, dry lunch! They have an afternoon of packing and details regarding cab and plane departures and plan to be in bed by 6pm this evening. They have a very early morning. And I'm afraid we have totally worn them out!
They oh so graciously brought Bernie a beautifully wrapped birthday gift this morning…fine crystal Scotch glasses and a live plant for me! So thoughtful! I'm hosting a friend/neighbor party for Bernie on November 9th, and Paula said I had to have a flower for my table!!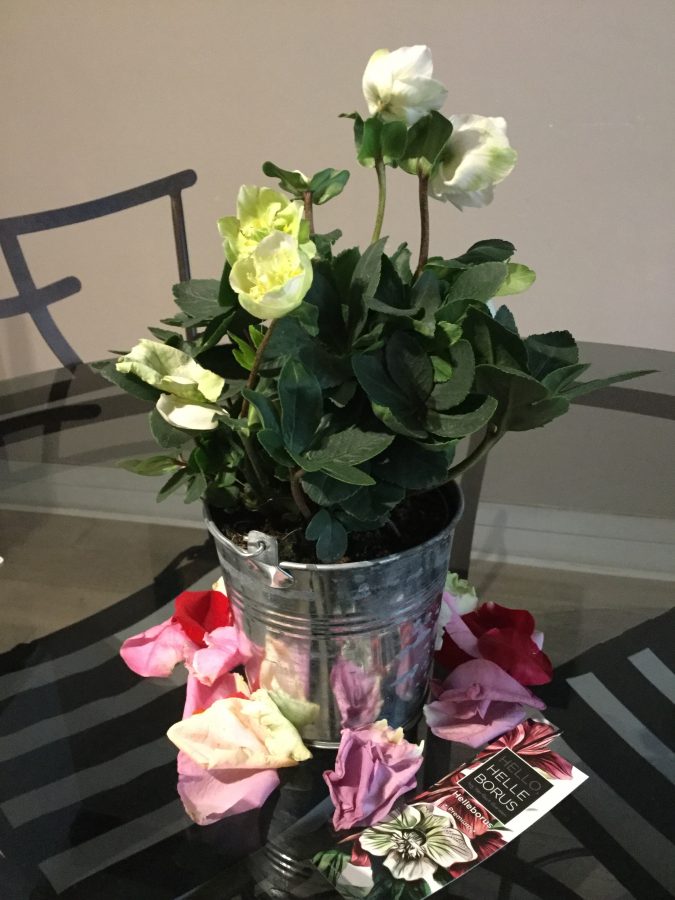 Saturday morning was a reuniting with friends from England, Carolyn Barnabo and hubby Clive in their area around rue de Passy. They keep an apartment in Paris. We enjoyed a quick tour through their local market, their favorite patisserie and even some brocante or flea market items followed by a visit and a cup of café. Oh-là-là, the pain au chocolat! What a joy to make friends from around the world…part of the allure of Paris.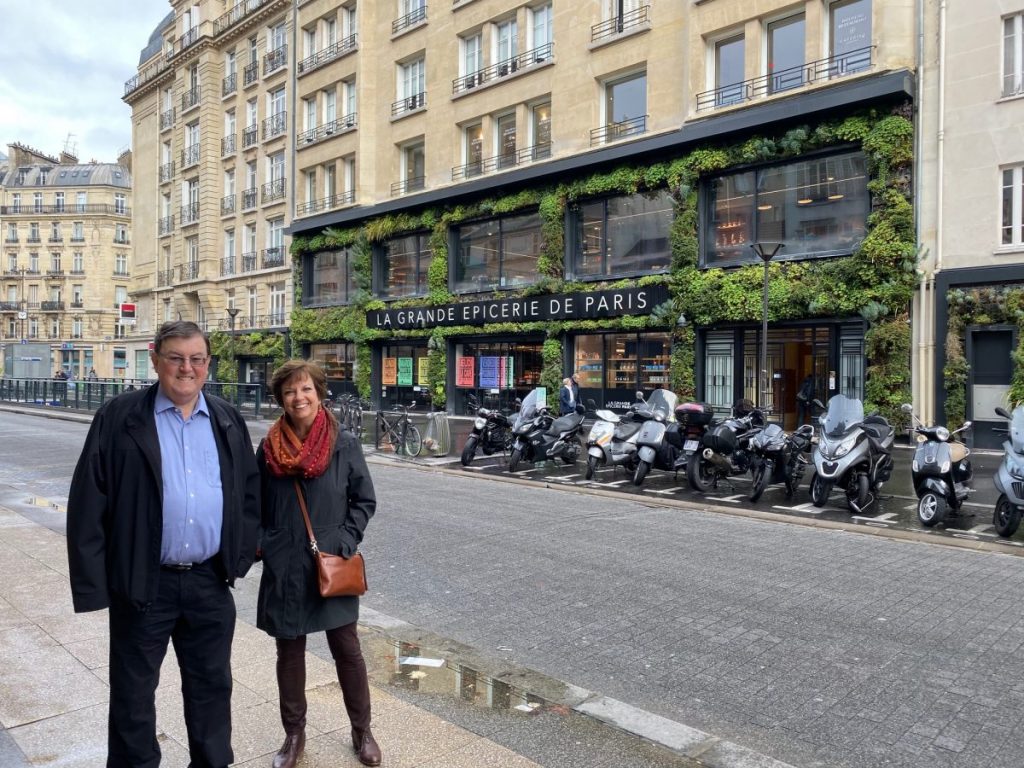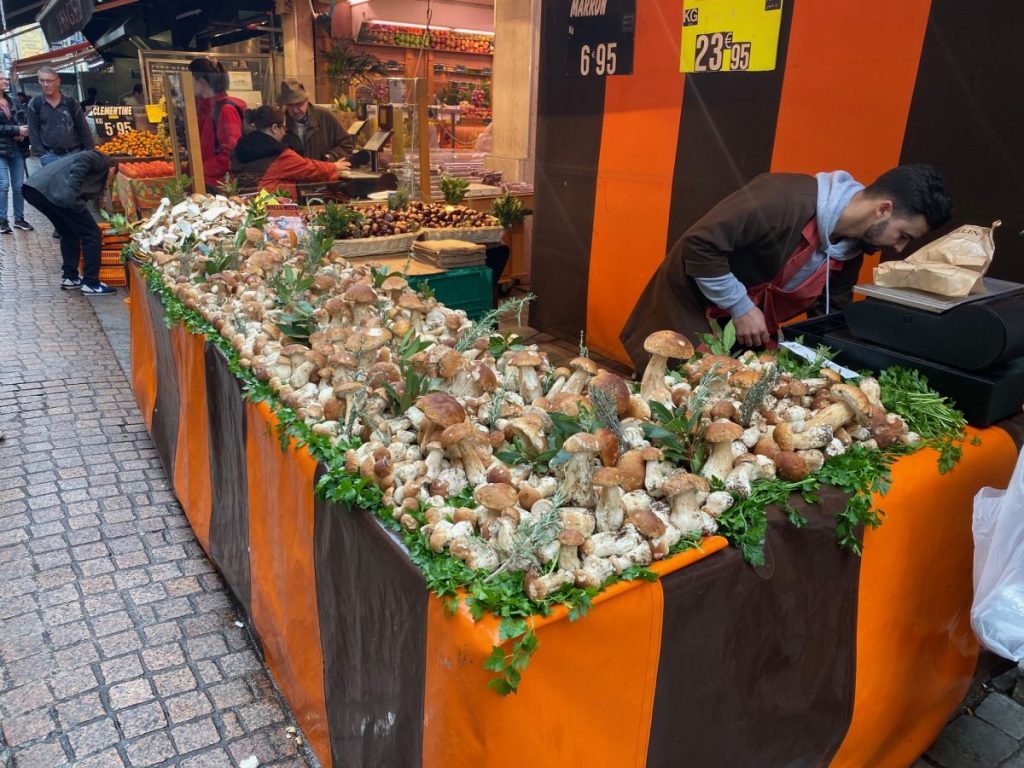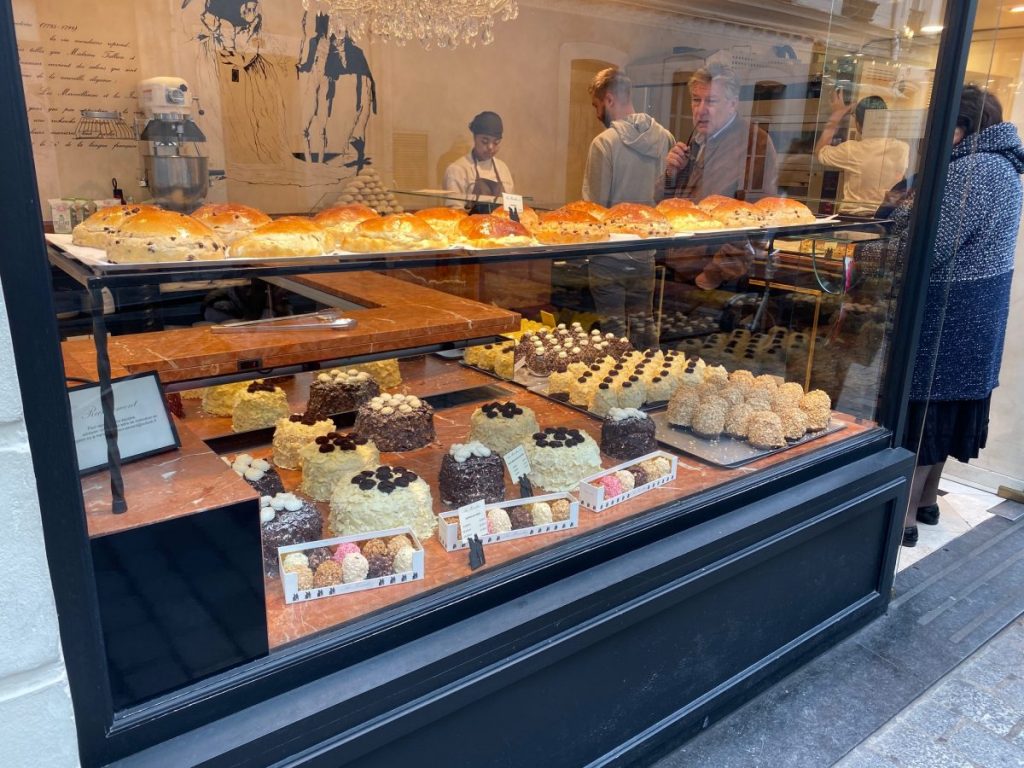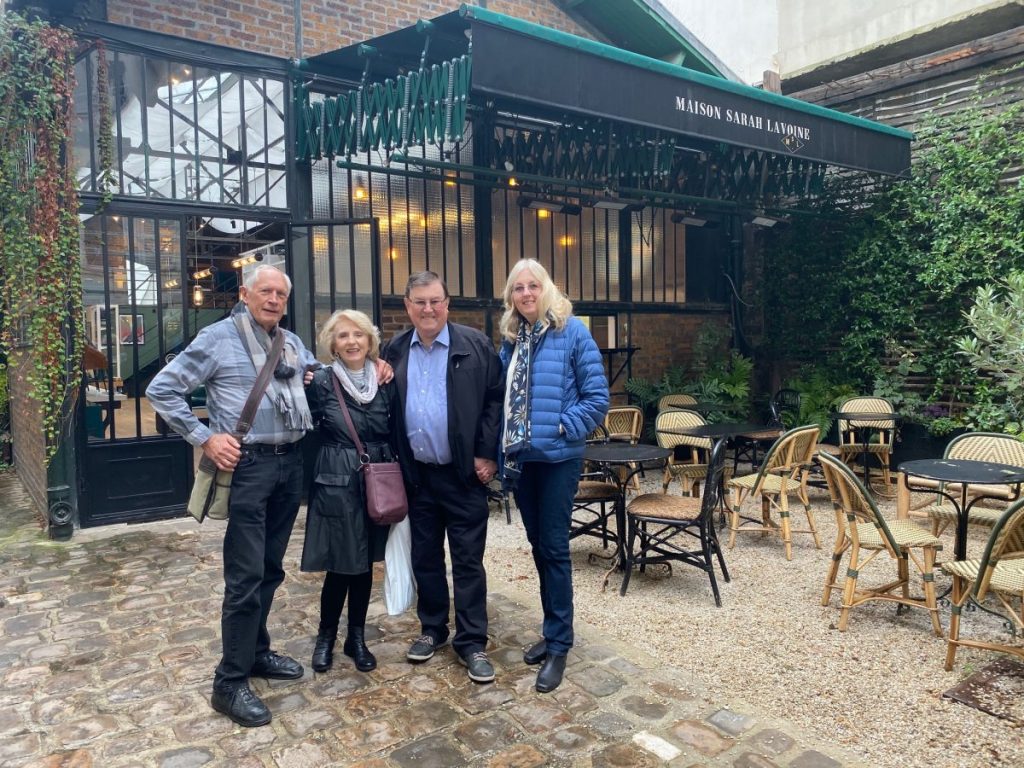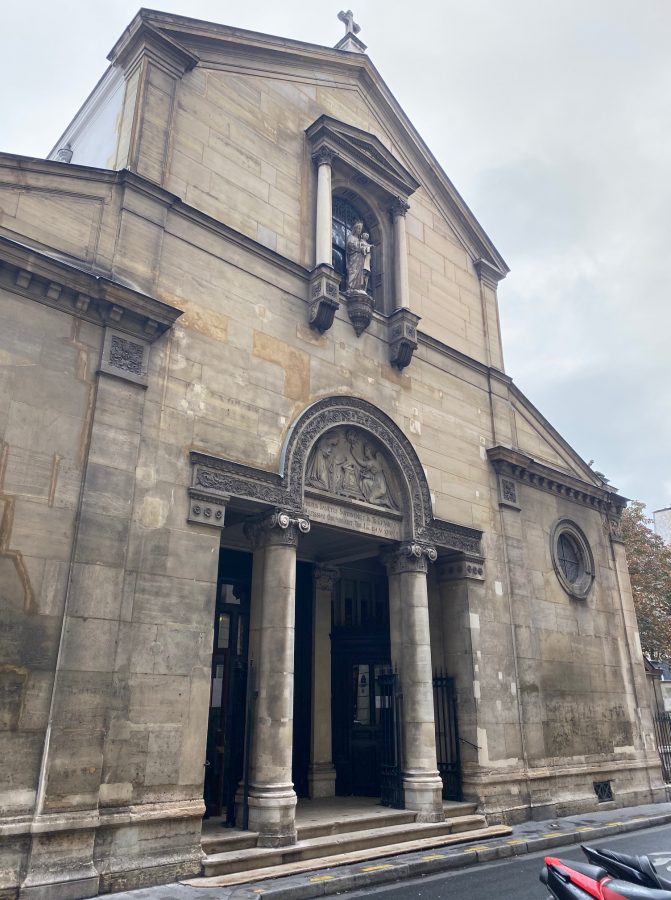 The rest of our afternoon was spent on the Champs starting with a rainy jaunt to the top of the Arc de Triomphe.
The rain stopped, the sky turned blue and we had a fun time along the most famous avenue in Paris. There was street art that looked like wrapped up taffy in the flags of different countries as well as bathing suit sculptures. One never knows what discoveries you'll find. Also the oh so lovely flowers in the George V Hotel. The flowers were white with Bob & Cindi, now a beautiful orange for autumn. We checked out the new Apple Store as well as the new Galeries Lafayette.
Our light photos of the day came from the BMW dealership!
We've had a perfect visit with Tim and Paula and wish them Bon Voyage.
Next up for us are a few days of rest, cleaning, and the infamous laundry! I'd so much rather have company. Thanks for sharing in our memories!
L & B