Bonjour mes amis,
Our day was built around some preparation for my daughter's visit. We thought it a good idea to get laundry out of the way for a while which meant a trip to the Laverie to dry our clothes and another lunch at Le Temps des Cerises across the street. Our plat du jour was delicious as captured by this enticing picture of our fish.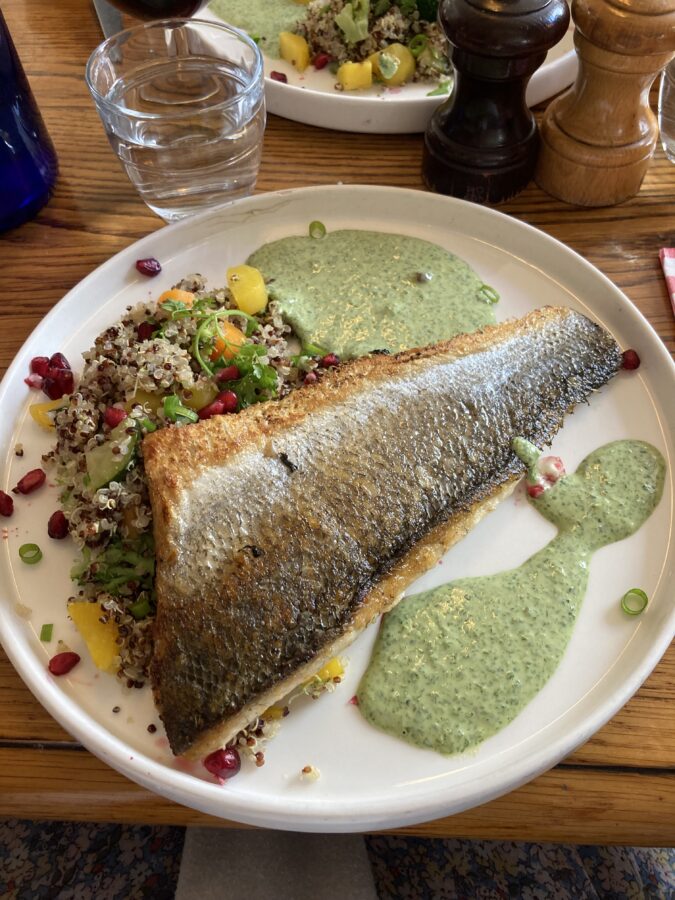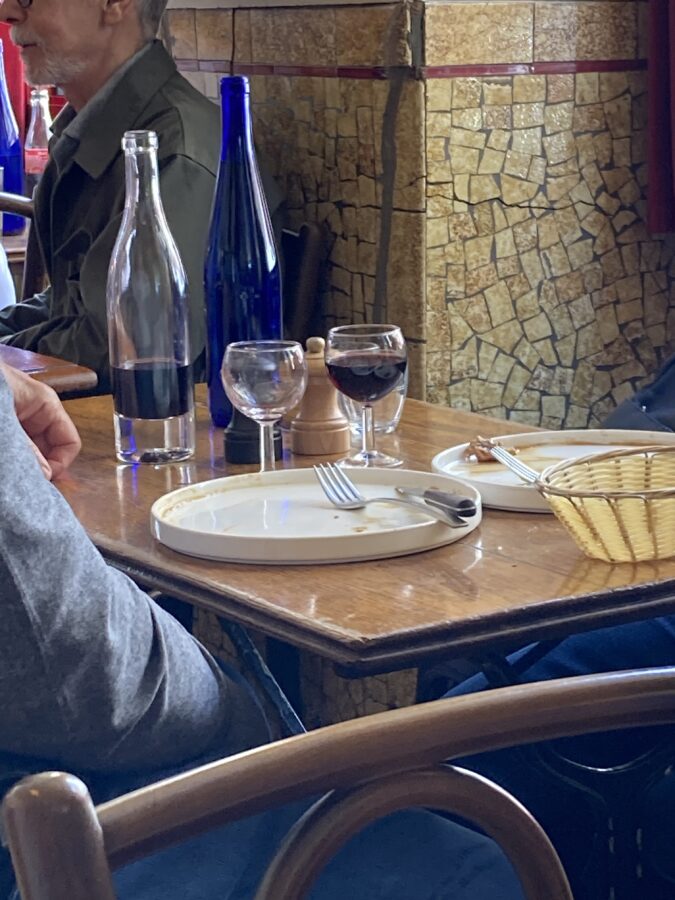 It is a beautiful neighborhood strolling through history mixed with a modern flair.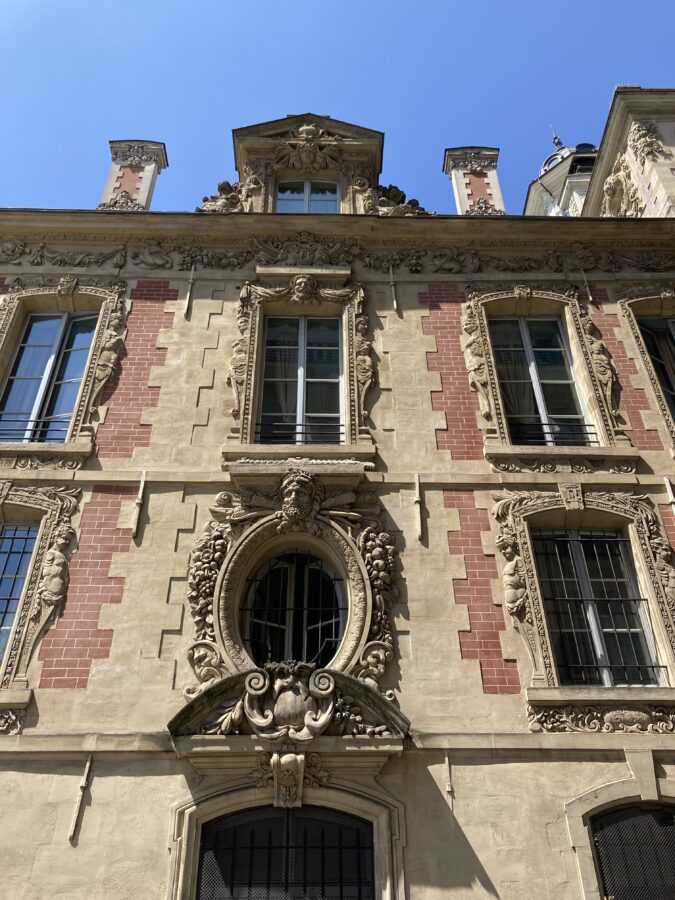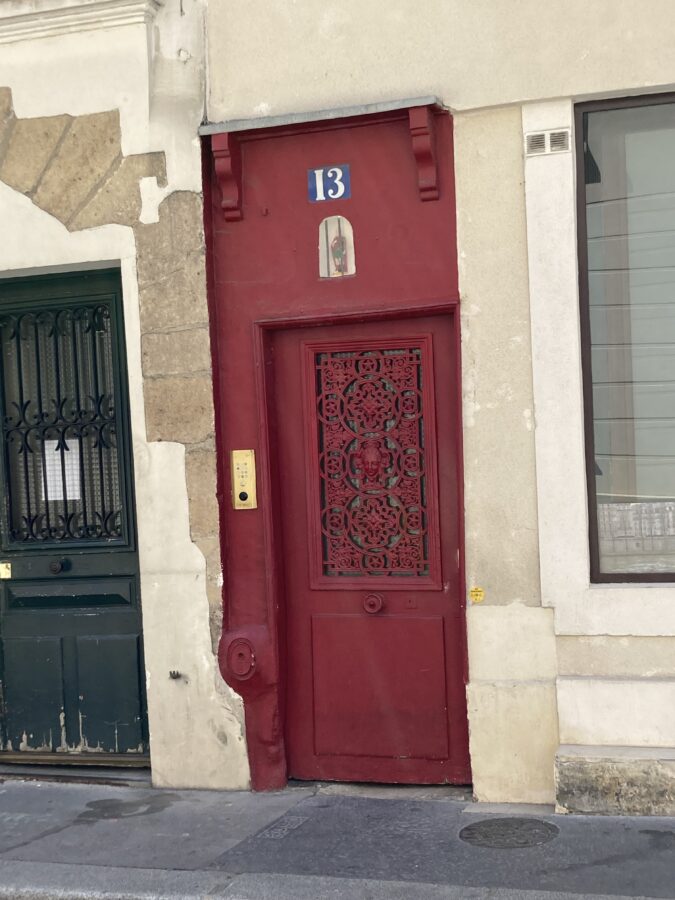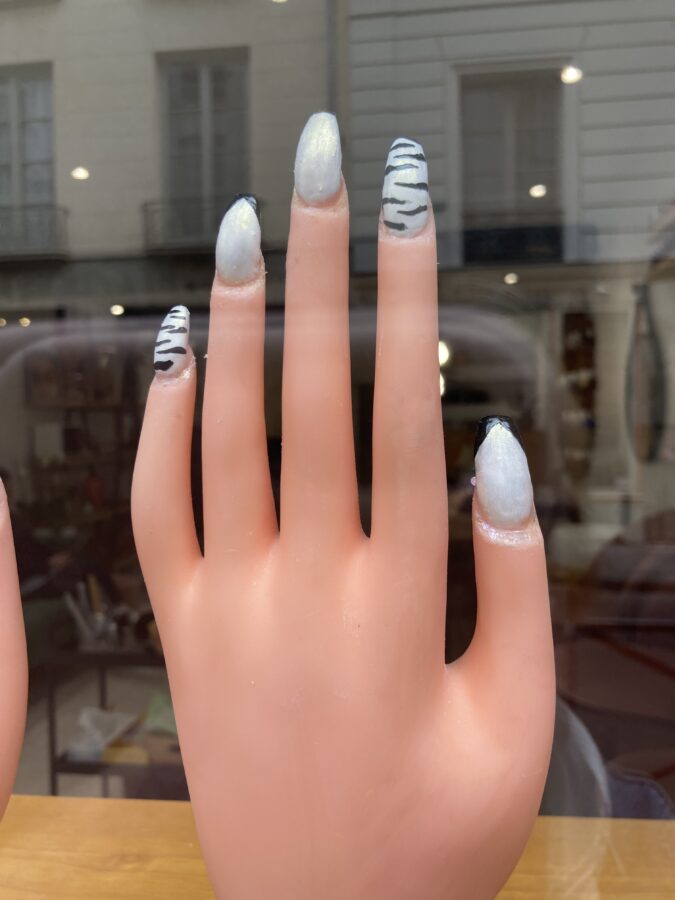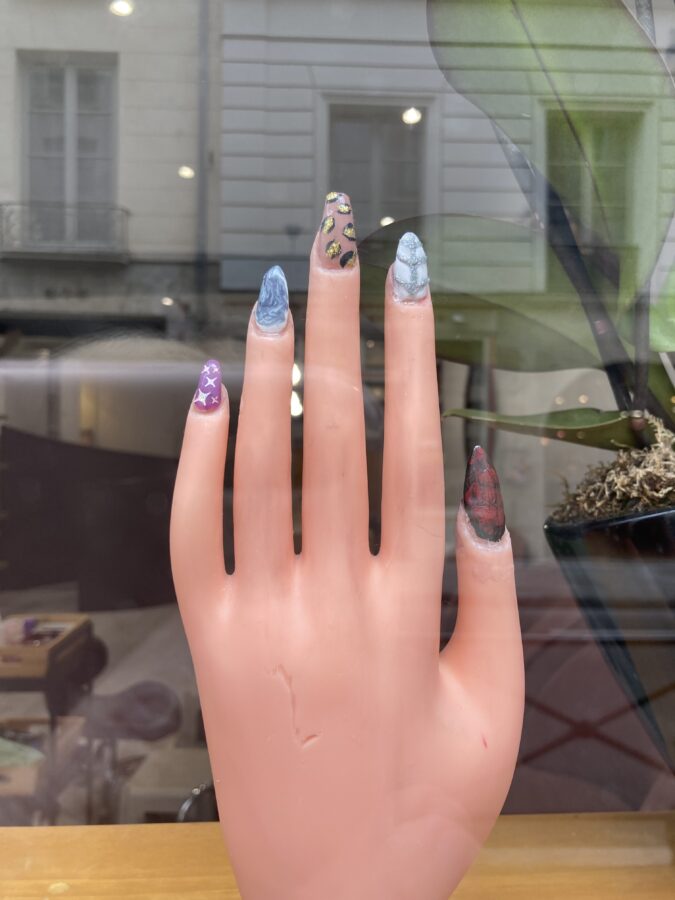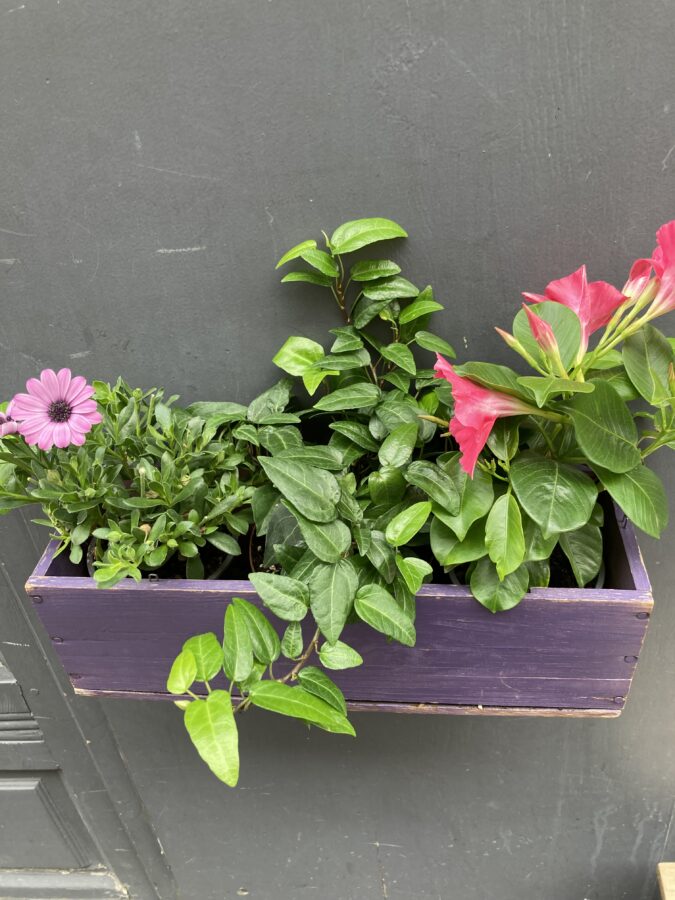 Our reconnaissance was to Gare Saint Lazare for our trip to Normandy. We've done it many times but it never hurts to know exactly how and where you're going. Also to check where the bathrooms are before departure. Vitally important! We are all set and were able to upgrade our return tickets to first class which makes for a more pleasant journey.
Gare Saint Lazare is a beautiful station, also amazingly clean. It houses a bustling shopping area with a bathing suit fashion show.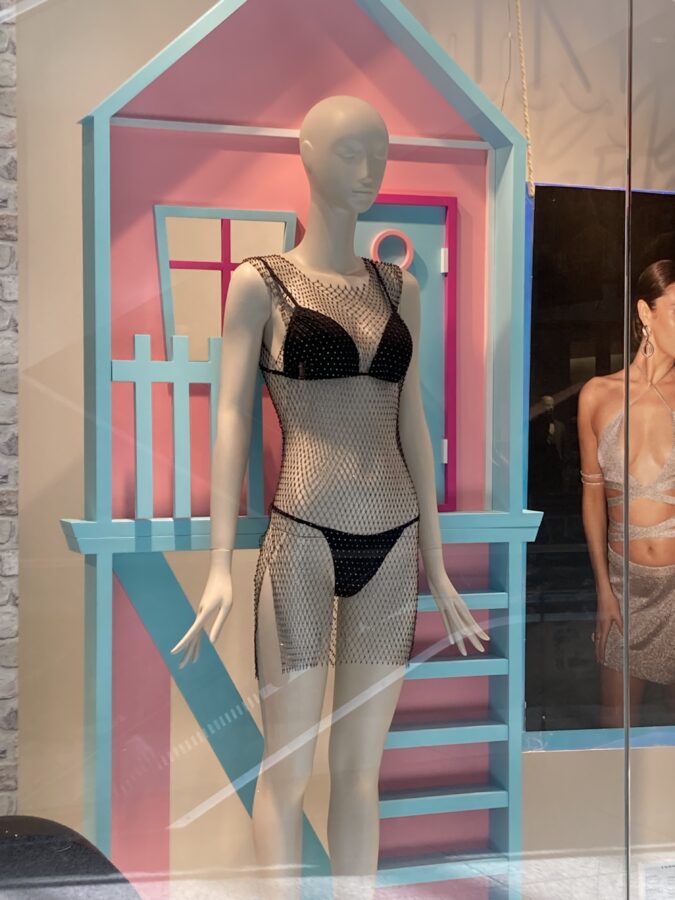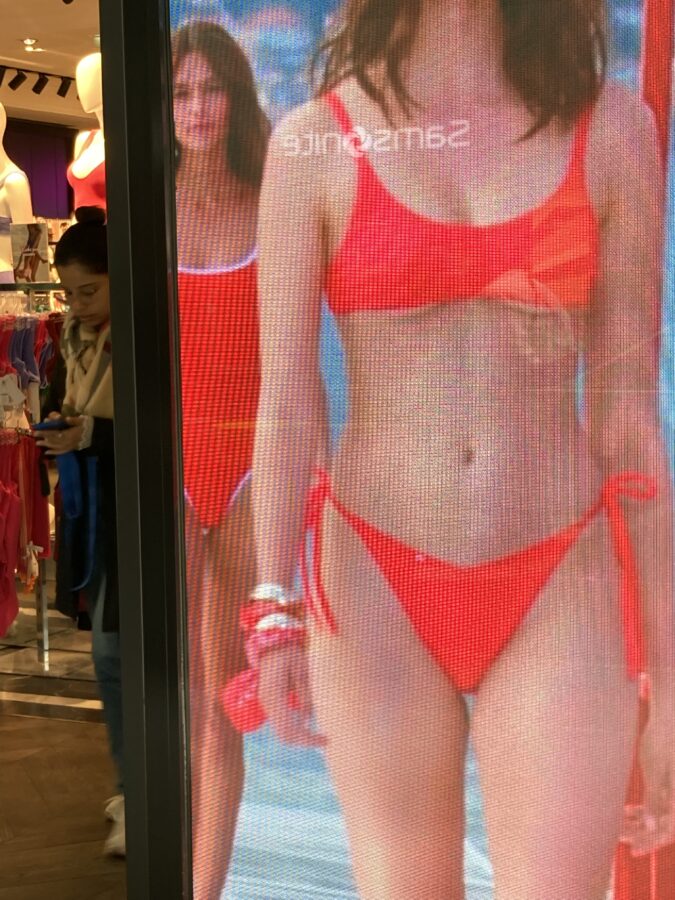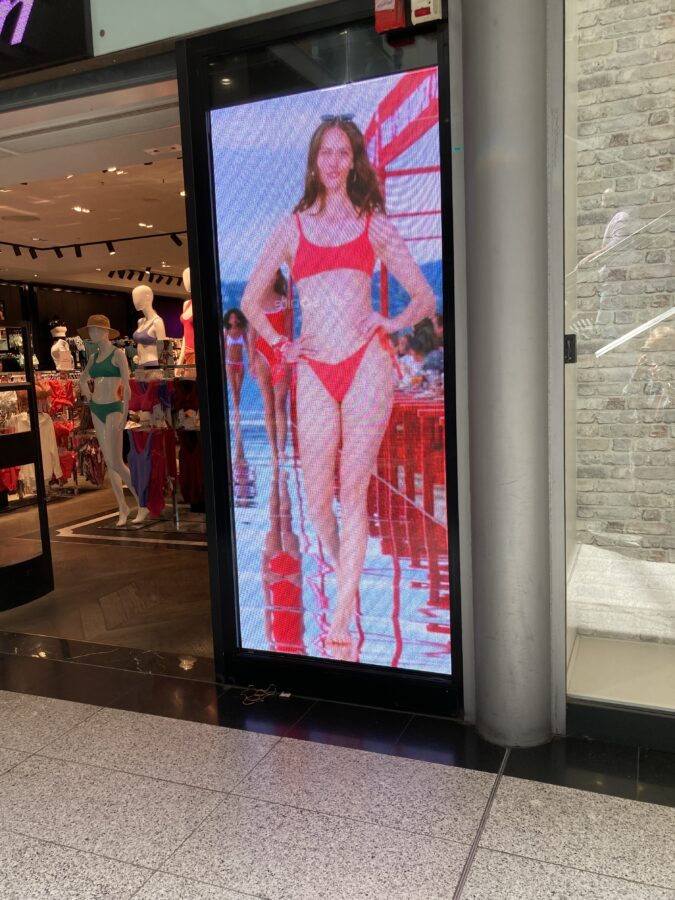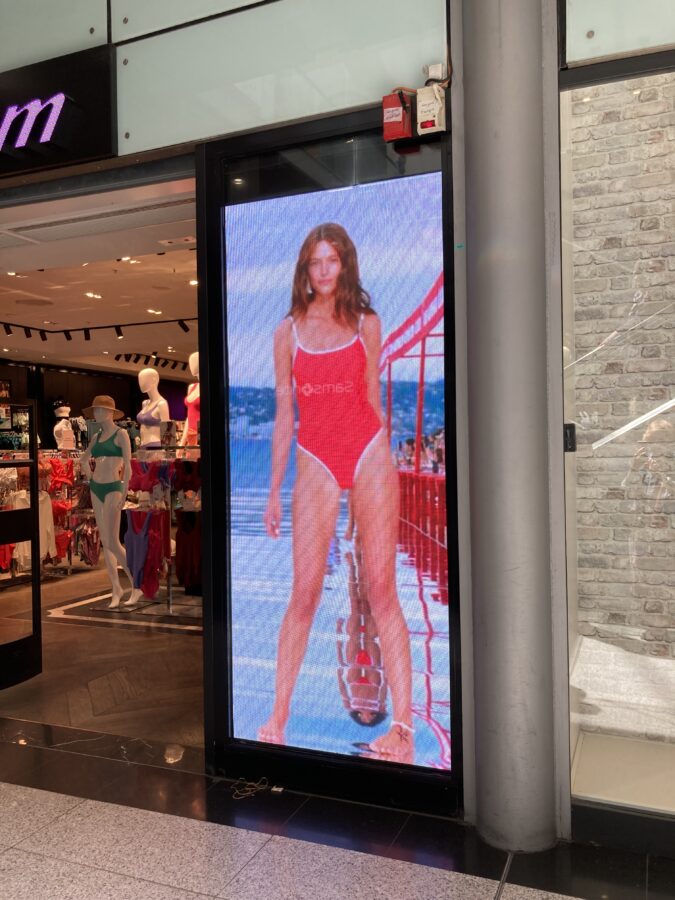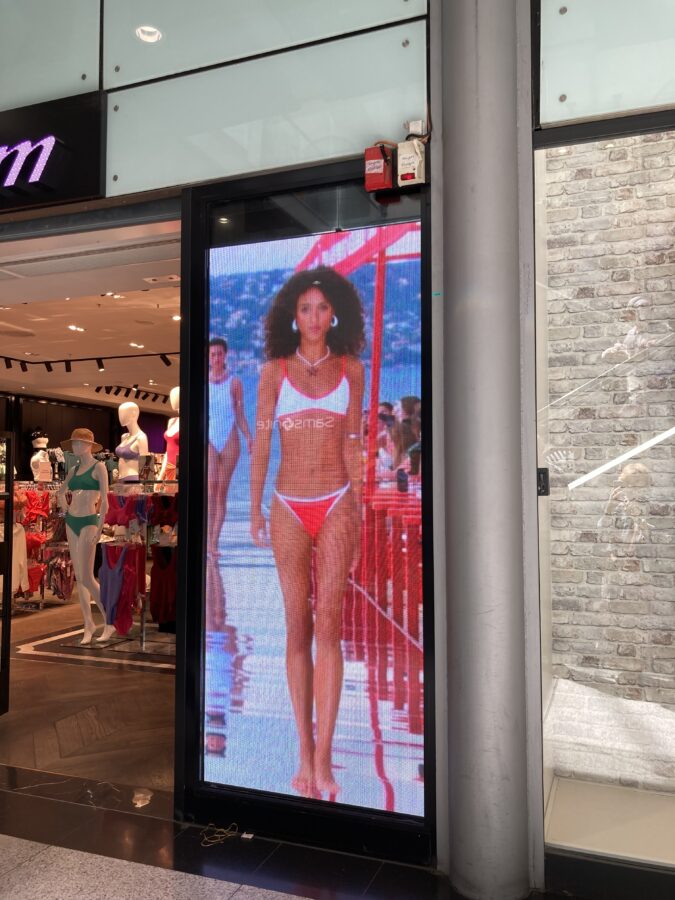 While at dinner last evening, we tackled a challenge made by one of my blog readers who loved the pink fashion I posted yesterday. She couldn't believe that folks were really wearing pink out on the street. Here's some proof.  They are not great photos but make the point.
We ate dinner outside though it's still a bit cool because of the wind. And I'm still struggling with my vertigo issue. It's maddening but we'll get through it.
I've been back and forth with my daughter getting her wardrobe all settled. Nobody will know or care what she wears but she's totally like her mother.
Hope you have a great day leading into Memorial Day weekend.
L & B