Bonjour,
Our last week, saying goodbyes, wrapping up, wistful sadness.  That's where we are right now. It's Tuesday morning and we are off to a busy day with the Bilbros touring a chateau outside of Paris.  More on that later.
Last evening we had the farewell dinner with Bernie's son James and friends at one of our favorite restaurants, La Fermette Marbeuf.  On the way down Avenue George Cinq, we stepped inside the beautiful hotel of the same name to take a peek at the flowers since James works in floral design.  Here's the garden room.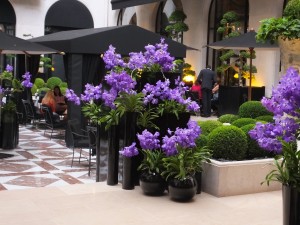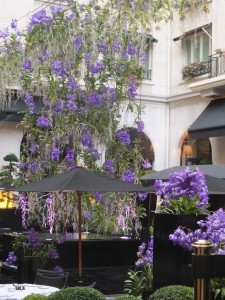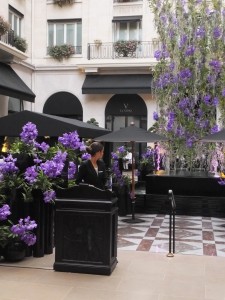 Our dinner at La Fermette was just perfect.  The Grand Salle or Garden Room is exquisitely lovely art nouveau, exuding a quiet elegance.  The food and service were superb along with the price!  What a great time.  These young people are off early this morning to return to the USA.  They are flat-out exhausted but in a good way.  We say Bon Voyage to them and thanks for the memories.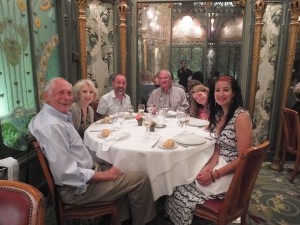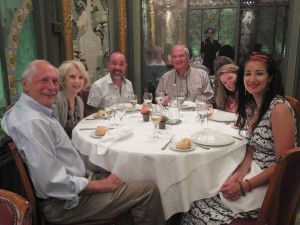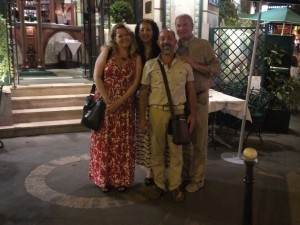 Here's a sample of our menu selections and yes! all we do, it seems, is eat!  Wow….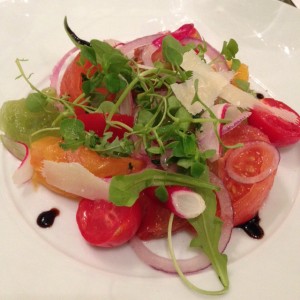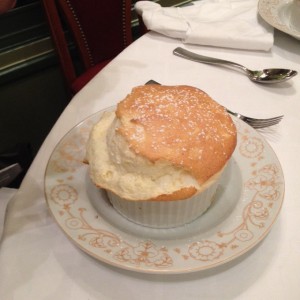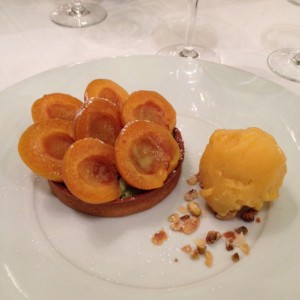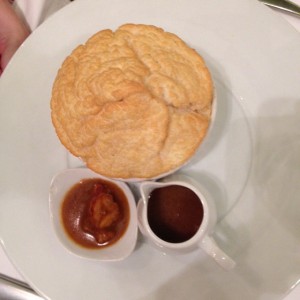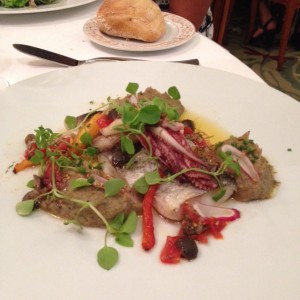 Have a super day,
Linda & Bernie